The Sensesational Alphabet is a super cool book that is designed for children with sensory or learning impairments.
The book incorporates vision, touch, smell, movement, and sound into the alphabet, getting just about every sense involved (though, as far as I know, you can't taste the book).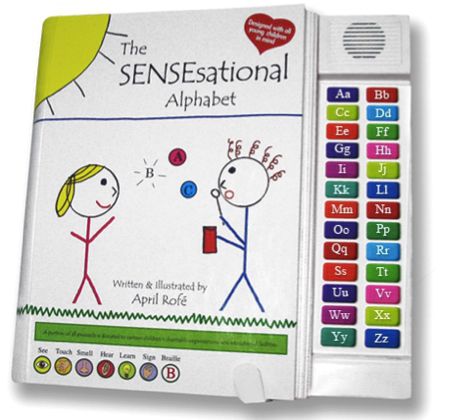 It also includes the signs and braille for each letter! And the keypad along the side allows you to hear the words and letters. This is an amazing idea!
This company also produces Alphabet Touch and Feel Picture Cards that include the signs and braille, too. These would make great gifts!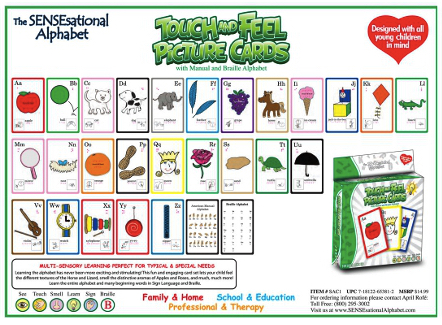 The Sensesational Alphabet is also now available at Seedlings.