Bess And Friends Children's Books are the first to combine Unified English Braille with matching scented graphics, giving children who are blind or visually impaired a multi-sensory experience. All books also contain large print and brightly-colored illustrations for children of all abilities.

The unique combination of braille, matching scented graphics and rhyming sentences helps make the learning process that much more fun and interesting ! Adult supervision and guidance is recommended to help the children navigate each scent located within the graphics on each page.
Children of all abilities will learn to Count from 1 to 10 with 10 different Fruity Fruits, Experience the many scents of 10 different Fabulous Flowers and have fun Exploring the Aromas of 10 different Fun Foods ! With each book purchase you also receive a free bookbag, 13.5″ wide and 14″ high, perfect to hold each child's book collection.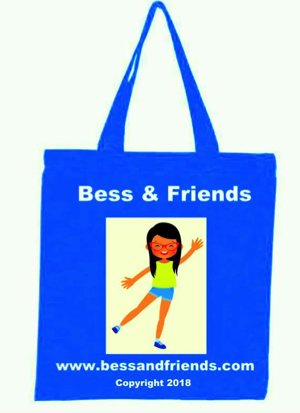 To purchase Bess and Friends books, go to www.bessandfriends.com and click on "Shop" from the drop-down menu.