5 Best Baby Memory Books of 2022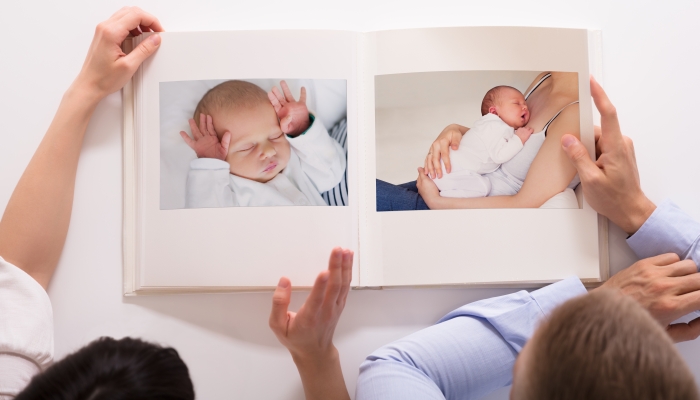 This post may contain affiliate links; please see our terms of use for details.
When your little one arrives home from the hospital, you'll quickly realize how fast the days fly by. Suddenly, you'll find your precious baby is off to kindergarten. Cue the tears!
However, if you plan ahead, you can make sure to capture all the important moments so they aren't lost forever.
A baby memory book is a perfect way to document all the milestones and memories like first steps, favorite foods, or silly phrases your child says.
Some baby books are full of writing space with thoughtful prompts. Other baby books focus more on room for photos and short notes.
Choosing the best baby memory book can be a little overwhelming for new parents. There are so many options on the market, and it can be hard to know which one will be right for your family.
Here's our list of the 5 best baby memory books of 2022 to help make your decision easy!
Best Modern
Best for Journaling
Best for Photos
As You Grow Modern Memory Book
Childhood History Journal
Best Modern
As You Grow Modern Memory Book
Best for Journaling
Childhood History Journal
Best for Photos
Best for Photos: RubyRoo Baby Memory Book
Sale
RubyRoo Baby Memory Book
BABY BOOK OF MEMORIES & MILESTONES: From pre-birth to year 5, our beautiful baby memory book will help you to create the perfect baby keepsake for your baby boy or baby girl. New parents are guided through the first year of the child's journey with photo and writing spaces to document monthly birthday pages, major holidays, and important milestones such as first crawl and first words.
THOUGHTFULLY DESIGNED IN THE USA: Our baby book memory journal is created as a crossover between a baby photo album, a scrapbook, and a baby journal with simple-to-fill writing prompts and ample spots to add photos on. Most of the photo frames inside are 4 x 4" square sized frames to give the baby album a Polaroid-style feel and make it easy to print photos off of social media.
EASY TO COMPLETE & PERSONALIZE: This is the baby album and memory book you will actually finish! We know new parents are busy, so our baby book doesn't ask to record those hard to remember details. Instead, we provide 4 blank pages at the back for you to personalize and customize your baby keepsake book.
EXCEPTIONAL QUALITY – These baby milestone books are created with the family heirloom standard in mind. Matte laminated hardcover with spot UV coating offers great protection and timeless appeal. 250 GSM Thick cardstock acid-free inner pages guarantee no bleed through and the 1.2" wide spine means the keepsake album will open and close properly even when filled with photos and small keepsakes.
If you're a parent who likes to capture every moment on camera, then you'll love this baby memory book. The RubyRoo Baby Memory Book has blank photo spots on just about every page.
Nowadays, photos stay in hidden files on phones, laptops, or old flash drives. If you want to enjoy your baby's photos, putting them in a photo memory book like this one is the way to go. Most printers can easily connect and print straight from your phone, making filling this book easier than ever.
This hardcover baby memory book is adorable from the outer cover to the inside. The colorful pages and adorable animals are perfect to celebrate your new little one.
The pages have very little to fill out, making it a great choice for parents who don't enjoy journaling. If you're a busy mom, you'll appreciate being able to stick on a few photos and go about your day. If there are things you want to include, the four blank pages in the back of the book give you the freedom to do so.
This baby memory book covers the first five years of your baby's life as well as pregnancy. Some of the basic pages to fill out include a growth chart, first words, and birth details. This baby book also includes a trinket pocket so you can store some of your baby's items like a sonogram photo, hospital bracelet, or other sweet items you don't want to let go of.
Best for Journaling: Promptly Journals – Childhood History Journal
Promptly Journals – Childhood History Journal
Beautifully Bound: Elegant textured Linen Wrapped Hardbound Baby Book in Navy. Our logo is embossed in the front and gold embossing on the side. This is a limited edition prompted journal designed by Ginger Parrish. It is the same as our other Childhood History Journals, with the exception of the cover and end paper pattern.
Prompted Entries Memory Book: Our thoughtful prompts help you easily write the most important memories. It covers from when the mother is pregnant, until the child is 18 years old. Each phase and year of the child's life has custom tailored prompts to ensure quick but meaningful recording for the parent. Each Journal contain 254 pages with meaningful prompts to keep your child's entire childhood safe and sound.
Get a Pregnancy Journal and Baby Memory book all in one. From pregnancy–18 years, you only need one book per child. Record every stage of your child's life, pregnancy thru age 18.
Only takes one hour per year to update your baby journal. Parents use this journal to record their child's life, milestones and memories. This includes spaces to write notes to their child and add photos, footprints, and milestones.
When you hold your sweet little bundle in your arms, you might find yourself overcome with thoughts and dreams you'd like to share with your baby. If you're the writing type, this baby book might be the right choice for you.
The Childhood History Journal is a simple, sleek journal that will look like historical literature or a classic novel on your bookshelf. The pages are high quality and clean. Each page includes plenty of space to write without the distraction of images or colors.
One feature that sets this journal apart from others is that it covers pregnancy up to 18 years old. It's the only journal you'll ever need for your child's life.
Inside the pages, you'll find a spot for footprints and handprints, a family tree, monthly journal writing prompts, and more. There are not many places for photos, so if you're looking for a photo book to hold all the memorable moments, this isn't it. However, there are just enough spaces to put a few pictures of sweet moments from your little one's life.
This no-frills, modern baby book is one of the best baby memory books to capture your thoughts throughout your child's life,
Best for Older Siblings: The Big Sibling Book: Baby's First Year According to ME
If you have older children anxiously awaiting the arrival of their new baby brother or sister, this baby memory book is worth looking at! The Big Sibling Book is designed with those older siblings in mind.
Many parents want to make sure their older child feels included after the birth of a new family member. This book allows your child to track all of your baby's special moments from pregnancy to 12 months old.
This baby memory book includes thoughtful prompts for your child to respond to, as well as silly pages for fun. This includes the silly face page, where your child can illustrate all the funny faces their baby sibling makes. There are also bi-monthly pages for your child's thoughts on their sibling.
To make it extra fun, this book includes milestone stickers so your child can track their sibling's development. And there's a page for siblings to show off their developments too!
This memory book is designed for ages 2-6, but many parents have used it with older children and loved it as well. You'll want to be sure to start this as soon as you let your child know they'll be a big brother or sister. Otherwise, you'll miss much of the book.
Best Modern: As You Grow Modern Memory Book
Sale
As You Grow Modern Memory Book
Hardcover Book
Paige Tate & Co. (Producer) – Herold, Korie (Author)
English (Publication Language)
160 Pages – 04/10/2018 (Publication Date) – Paige Tate & Co (Publisher)
For the modern parent looking for something elegant and simple, look no further. This hand-illustrated baby memory book is just beautiful.
The As You Grow Modern Memory Book is filled with pages covering pregnancy to 5 years old. The binding is hardcover and the pages are high-quality. This means this modern baby book is built to be passed down as an heirloom.
Expecting mothers will appreciate the room to document everything from finding out about the pregnancy to the birth story. There's also a family tree, nursery decor, and baby shower page to fill out before your baby comes. For this reason, it makes a perfect gift for an expecting mother.
After your baby comes, this memory book is filled with pages that include room to journal or write notes about special memories. There are also pockets throughout the book to store sweet treasures like a lock from your baby's first haircut. The blank photo spaces throughout provide room for pictures of milestones and moments you don't want to forget.
The cover is clean and beautiful and the hand-drawn illustrations continue throughout the book. There are even pages that include beautiful quotes about parenthood and children.
With pages and pages of beauty and simplicity, this is one of the best baby memory books for parents looking for modern design.
Best for Storage: Beautiful Baby Memory Book with Keepsake Box and Stickers
Sale
Beautiful Baby Memory Book with Keepsake Box and Stickers
Beautiful Baby Keepsake Box For Lasting Memories: From where the grand family adventure began to all the big milestones of your little one – thanks to the baby memory book and boxes you can keep precious moments and keepsakes from pre-birth through to the first 5 years collected in one place!
Capture The Progress Of Your Toddler: Watch your toddler grow & add memorable stories, photos & milestone stickers to the baby album. Forward 20 years and these memories would put a smile on anyone's face
Adorable Premium Design: 5 small boxes give space to cute keepsakes like the hospital wristbands or pacifier. The baby scrapbook with lovely illustrations & quotes will guide you through all occasions!
Leave Sweet Personal Notes: To make this 100-page (8.66×8.66") baby milestone book even more personal you have plenty of space to add letters & notes – cherished words that will touch your child's heart in future
What if you want a baby record book for all of the important moments, but you also want space to store your baby's special treasures? This might include their bracelet from the hospital or their first pair of socks. The Beautiful Baby Memory Book with Keepsake Box and Stickers has you covered!
Let's start with the adorable box this baby keepsake book comes with. The box will last in storage through the years as it is made with sturdy materials. It's also decorated in adorable animals and greenery to match the baby book.
There are sections inside the box to store your baby's first booties, hat, hospital bracelet, lock of hair, and pacifier. There is also a bigger section that will fit items like the coming home outfit or a small receiving blanket.
The monthly stickers are designed to stick on your baby's clothes so you can take milestone pictures. The same adorable animals also make an appearance on these stickers. Each monthly photo you take can also be added to the memory book.
This baby keepsake book features pages to fill out from pregnancy through the first five years of your baby's life. This includes a family tree, birth story, personal letters, lists of firsts and favorite things, and more. It also includes plenty of space for photos.
The extra room and sturdy box make this one of the best baby memory books for saving items from special moments and memories.
Final Verdict:
Sale
As You Grow Modern Memory Book
Hardcover Book
Paige Tate & Co. (Producer) – Herold, Korie (Author)
English (Publication Language)
160 Pages – 04/10/2018 (Publication Date) – Paige Tate & Co (Publisher)
Our pick for the best baby memory book is the As You Grow Modern Memory Book. Here's why we love it:
Quality. The sturdy cover and thick pages will keep this book from getting ripped or damaged through the years.
Design. We love the sleek design and hand-drawn illustrations on the pages of this special baby book.
Storage. The extra pockets throughout give parents the options to store items like sonogram pictures and hospital bracelets.
This baby memory book has parents raving. It just might be the only baby book you'll ever need. This tops our list for the best baby memory book for 2022!
Recommended Accessories
There are several accessories we think accompany baby memory books nicely for perfect photos and streak-free journaling.
Here's what we recommend:
FAQS
What should you look for in a baby memory book?
When purchasing a baby memory book, you should look for one that is high quality and is made with sturdy pages. You may also want to find a book with pockets or places to store small items like your baby's first curl. Many baby books also come with monthly stickers which can be placed on your baby's clothes for monthly photo shoots.
How much should you spend on a baby memory book?
You can find quality baby memory books for around $20. However, some luxury versions with extra features like keepsake boxes can cost upwards of $50.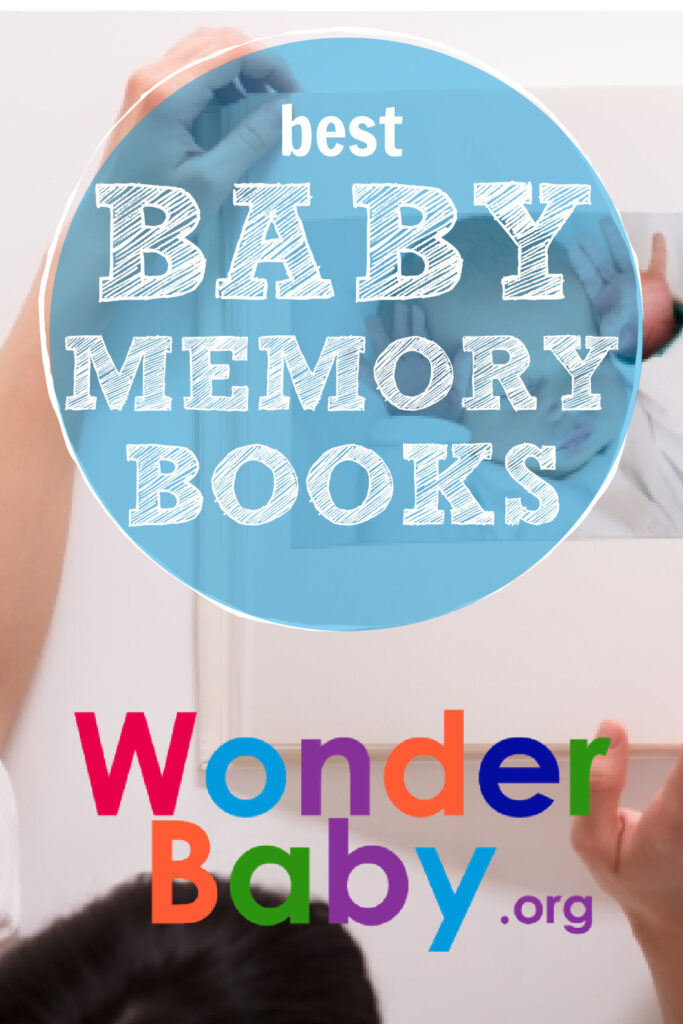 Related Posts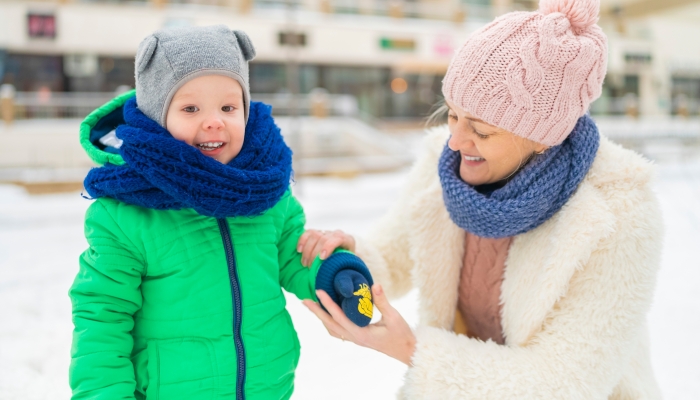 Product Reviews
As winter approaches it's time to shop for mittens and gloves for your toddlers and you'll probably need more than one pair!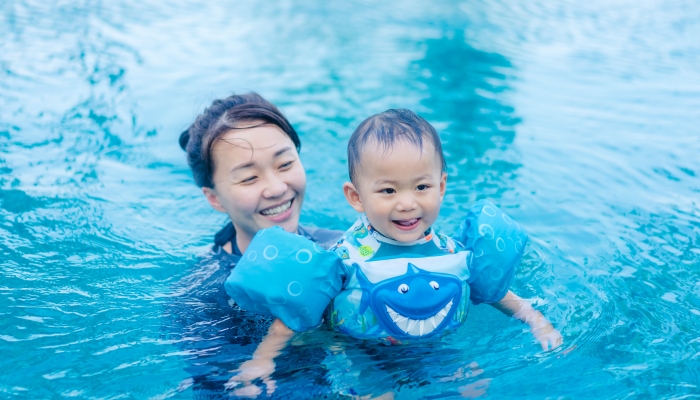 Product Reviews
Shopping for an infant life jacket? Our list of the best infant life jackets will steer you in the right direction.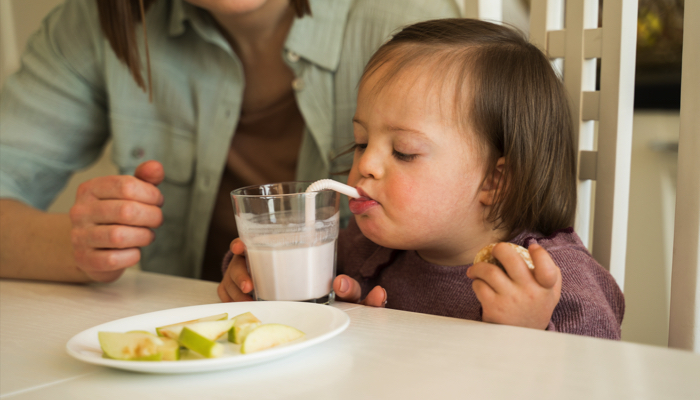 Product Reviews, Special Needs
For children with disabilities, adaptive tools are essential for learning how to master self-care skills like grooming, hygiene, and self-feeding.