The 5 Best Pacifiers for Breastfed Babies of 2023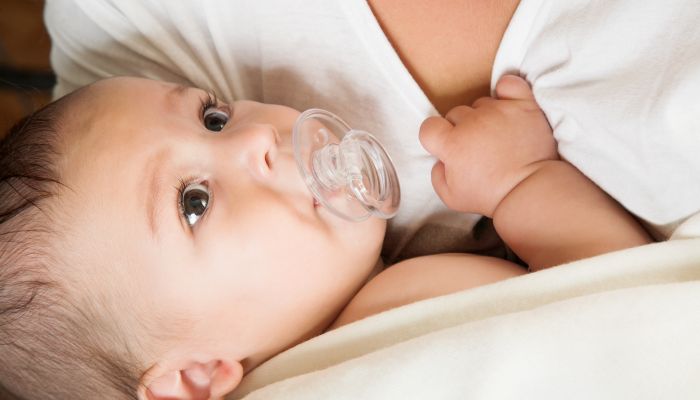 This post may contain affiliate links; please see our terms of use for details.
Mommy's breast may not always be readily available for your baby. What's a fussy baby and busy parent to do? Enter your sanity savior: the pacifier.
Still, there's no one-size-fits-all for baby pacifiers. There's a mind-boggling amount of pacifier shapes with a rounded nipple, prolonged pacifier designs, and ones with a scoop-shaped nipple cavity. Don't forget about the pacifier shield. Yup, shields come in different shapes and sizes, too.
Do expect some trial and error in finding the perfect pacifier for your breastfed baby! During your search, you'll discover your baby's preferences, suction strength, as well as her mouth and face shape. The best pacifiers consider all of these things, including texture and material.
We've considered the most important features in our round-up of the best pacifier for breastfed babies. Elements of the best pacifiers for breastfed babies include one-piece construction, comfort, ergonomics (promotes jaw growth and development), orthodontics (promote healthy oral development), safety, and ease of maintenance.
The best pacifiers also all steer clear of BPA, PVC, latex, lead, polycarbonates, and phthalates.
The right pacifier is out there for your breastfed baby. Think of it as an adventure: You and your baby get to discover one of her first preferences in life!
Best Overall (Excellent for Preemies, Too!): Nanobebe Baby Pacifier
The Nanobebe Baby Pacifier is an award winner for several reasons. Designed specifically for breastfed babies, the pacifier's shape and texture prevent nipple confusion. Its flexible and soft nipple makes for an easy latch for your breastfed baby.
Following the guidelines of the American Academy of Pediatrics, the medical-grade silicone pacifier is comprised of one piece of material and stays put. The orthodontic design bends to conform to your baby's mouth.
The pacifier is a comfortable fit for her teeth and gums while supporting her developing jaw and palate. Framing (instead of covering) your baby's nose and chin, the ergonomic pacifier allows her to self-soothe in comfort–and show off her adorable face.
Age Range: 4+ months | Material: Silicone | Capacity: 4 ounces
View on Amazon | View on Walmart.com | View on eBay.com
The Philips Avent Soothie Pacifier is as ubiquitous as those striped hospital newborn caps. In the world of pacifiers, they are a classic. They're trusted by hospitals and many parents swear by them as among the best pacifiers for breastfed babies.
Simple in design, they have a rounded nipple made of BPA-free, medical-grade silicone. Breastfeeding babies tend to take to rounded nipple pacifiers a bit easier, although their preference may change over time. Inserting the Philips Avent pacifier into your baby's mouth is a cinch because it's symmetrical and always in the "right way."
There are a few minor downsides, however. The shield's air holes are quite tiny and could block airflow to your baby's face. The round shield, if too large, may also cover your baby's nose and chin.
Age Range: 0-3 months | Material: Silicone | Count: 4
View on Amazon | View on Walmart.com | View on eBay.com
Gumdrop Newborn Pacifiers share the same rounded nipple shape as the Philips Avent Soothie Pacifier. The shield of the Gumdrop pacifier, though, is contoured and avoids covering the nose. There is also a protruding tab to attach a pacifier clip.
If your baby has latex allergies, you don't need to worry. This pacifier is made of one-piece silicone. The differences are subtle from the Philips Soothie, but they may make all the difference when you're trying to find the best pacifier for breastfed babies!
Age Range: 0-3 months | Material: Silicone | Count: 2
View on Amazon | View on Walmart.com | View on Sears.com
Designed to support small, still-developing mouths, Dr. Brown's HappyPaci is lightweight and easy to hold in the mouth for a long time. This means fewer occurrences of your baby's pacifier falling out, making it easier to keep the pacifier in your baby's mouth.
The curved butterfly-shaped shield has holes on each side that allows airflow, preventing moisture build-up and skin irritation. The shield is also small enough to avoid covering your baby's nose and chin.
Although the material is BPA-free and easy to clean, the straight pacifier has a longer nipple than many other pacifiers, which may cause some breastfed babies to gag.
Age Range: 0-6 months | Material: Silicone | Count: 3
View on Amazon | View on Walmart.com | View on buybuyBABY.com
Best in Innovative Technology: MAM Pacifier
Designed by pediatric dentists and developmental psychologists, the MAM Pacifier is made of a trademarked Skin Soft silicone. Symmetrical in shape, the super-soft silicone pacifier takes the guesswork out of inserting it in your baby's mouth the correct way.
Like other orthodontic pacifiers, the MAM has a flat-shaped nipple that supports oral development. It also decreases the chance of nipple confusion.
Thanks to clever medically engineered technology, the pacifier nipple has a built-in air channel that mimics a human nipple. It flattens and extends when babies suck upon it. The nipple, being symmetrical in shape, fits in the mouth at any angle.
Yet another perk is that the pacifier comes with a storage case in which you can sterilize it. When stored in the closed case after sterilization, the pacifier remains clean for up to 48 hours.
Age Range: 0-6 months | Material: Silicone | Count: 2
View on Amazon | View on Walmart.com | View on buybuyBABY.com
Why These Popular Pacifiers for Breastfed Babies Didn't Make the List
NUK Orthodontic Pacifier
Why It's Popular
The NUK pacifiers are undeniably adorable, especially their animal designs. The nipple is curved, mimicking the natural shape of a mother's nipple and allowing room for increased sucking motion.
Why It's Not The Best
Curving along with the curved nipple design, the attached plastic section is the area that touches the face. Unable to accommodate the unique contours of a baby's face, the plastic may irritate your baby's cheeks.
The pacifier also contains chemicals that create its glow-in-the-dark feature, which seems unnecessary. Consisting of more than 2 pieces, there is a higher likelihood that a piece can break off. Cleaning the pacifier isn't so simple, either: Water is easily trapped inside, which can be an invitation for germs and mold to hang around.
Tommee Tippee Ultra-Light Silicone Pacifier
Why It's Popular
When you insert the Tommee Tippee pacifier in your baby's mouth, the symmetrical, fully reversible shape always goes in the "right way." The pacifier is lightweight and easy for newborn babies to hold in their mouths.
Why It's Not The Best
This particular pacifier is constructed of two pieces, and not one (as the Academy of American Pediatrics recommends). While the nipple is made of silicone, the heart-shaped shield is made of plastic. The plastic piece that forms the vent holes can rub up against your baby's face and cause irritation.
Ryan & Rose CutiePAT Pacifier Teether
Why It's Popular
Indeed, the CutiePAT Pacifier is mighty cute. You might be thinking of all the outfits this pacifier can match on your baby. Don't let its looks fool you. This is an unfortunate case of when form doesn't always meet function.
Why It's Not The Best
Similar to the MAM pacifier, the CutiePAT pacifier is designed with a flat nipple. The shield is round and has air holes, but only on two sides. Your baby's nose will be blocked without holes to breathe through if the pacifier isn't in correctly. The CutiePAT is also patent-pending and isn't certified orthodontic.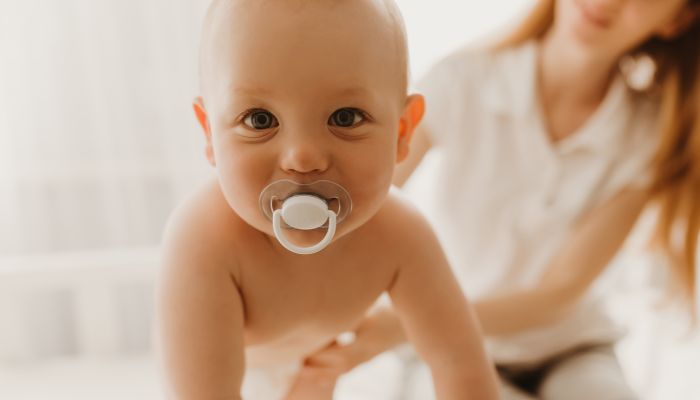 A Few Words About Pacifiers, Pacifier Clips & Plush Toys
There are various things that you should consider when using pacifiers, clips, and plush toys.
Some babies just don't like pacifiers.
Babies don't care about whether a pacifier is orthodontic or not. Sometimes, breastfed babies refuse to take a pacifier. You might want to prepare yourself to accept this reality for your baby!
Avoid forcing your baby to use a pacifier. Your baby may very well prefer her thumb, and that's a beautiful thing as well. She'll have found the best pacifier (self-soothing method) is already built into her body.
There might not be the perfect alternative to mom's nipple. Your baby may consider her mother's nipple as the right and best pacifier for her.
You can help prevent nipple confusion.
Give your newborn baby a moment to get a good handle on breastfeeding first before introducing pacifiers. Once she's established a nursing routine, which could be around 3 or 4 weeks old, she may be ready to try out a pacifier.
Consider the age range and sizes of the pacifier.
Pacifiers are designed specifically for different age groups. Adhere to the recommended size for your breastfed baby to keep her safe. Once your baby outgrows her pacifier, replace it or "graduate" her from it.
Older babies and teething babies have a more developed jaw and increased mouth size. In this stage, they require a different pacifier nipple.
Always, always supervise.
When your baby's teeth start coming in, you can bet she'll be chewing up a storm on her pacifier. Ensure her safety by continuing to check the condition of the pacifier. Replace it immediately if it appears ground up, enlarged, or discolored.
It's also critical to keep in mind that pacifiers are not toys. A pacifier made for tiny newborn babies can fit into the mouths of older babies and cause serious injury or death.
Remove pacifier clips and plush toys at sleeptime.
Pacifier clips certainly do make life easier on parents, and a lightweight plush toy can bring loads of entertainment and smiles to your child. During sleeptime, however, be sure to keep these things away from your baby.
The pacifier clip's beads or cord pose a strangulation risk. Plush toys can also block your baby's breathing pathways.
Keep the pacifier squeaky clean.
Most pacifiers are dishwasher-safe. They can also be boiled. After your baby is 6 months old and has built up her immune system, you can wash pacifiers with soap and water.
Silicone nipples are prone to attract dust, hair, and lots of other things! Inspect pacifiers as often as possible.
Remember, bottle nipples aren't pacifiers.
In a moment of need, when a lost pacifier is nowhere to be found, it may be tempting to offer that Dr. Brown's bottle nipple to your baby. Bottle nipples can apart into pieces and become a choking hazard.
FAQs
Can I give my preemie baby a pacifier?
Tube-fed babies who are given pacifiers transition well to oral feeding. Pacifiers also help soothe discomfort for preemies.
When should my baby stop using a pacifier?
Beyond age 2, children who use pacifiers have an increased risk of developing two problems: speech development delay and teeth misalignment.
Do pacifiers prevent SIDS?
Though tiny, a pacifier's performance can be mighty. It even serves a protective purpose: Babies who suck on a pacifier while asleep are at a decreased risk of sudden infant death syndrome (SIDS) by 90%.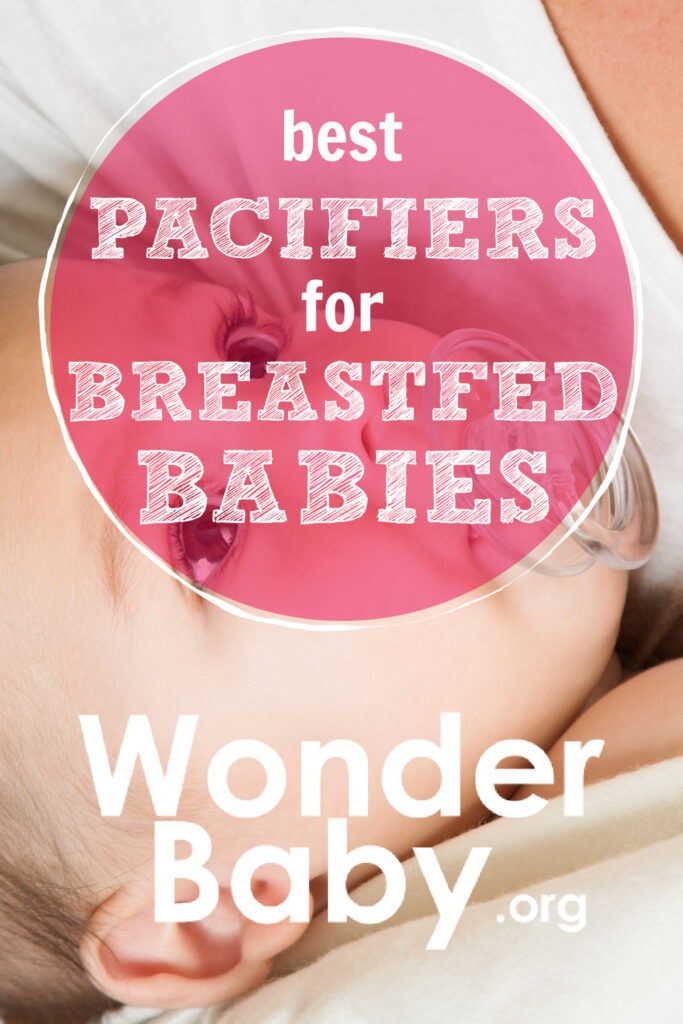 Related Posts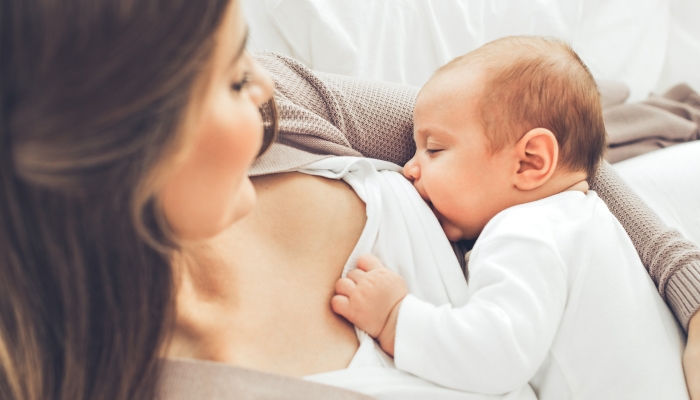 Breastfeeding, Sleep
Many people assume breastfeeding and sleep training don't go together, but it is possible to help your baby sleep better while continuing your breastfeeding journey.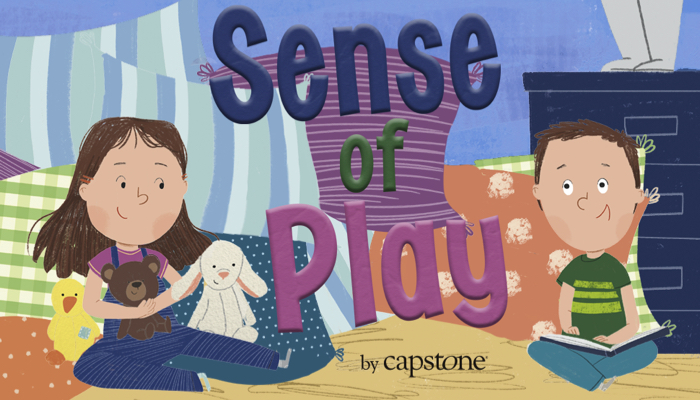 Braille and Literacy, Product Reviews, Visual Impairment
Dana Meachen Rau's book, Sense of Play, follows the adventures of Chip and Joy as they play. Chip is blind, but this doesn't get in the way of their play!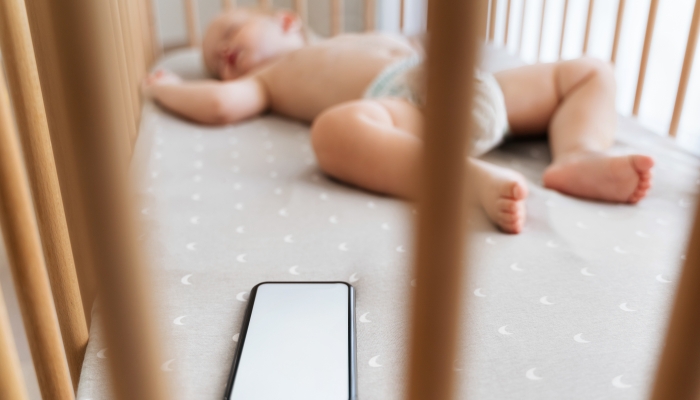 Product Reviews
Wondering whether white noise will help your little one sleep better? Here's our guide to the best baby sound machines to help your baby fall asleep soundly.