Make Your Own Chinese New Year Drum!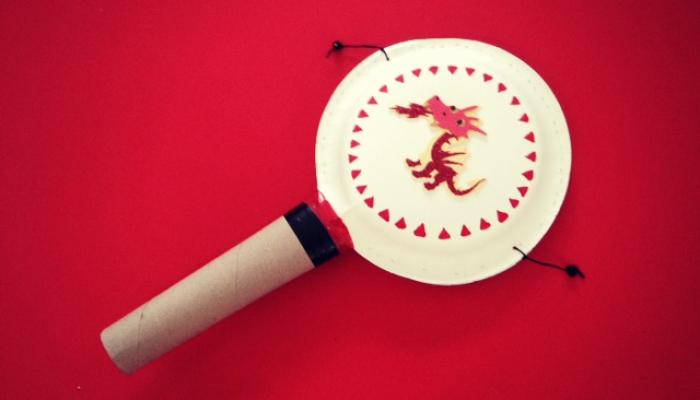 Although it's often seen as a children's toy or a fun sound effect at Chinese New Year, the Bolang Gu (波浪鼓;pinyin: bo lang gu) is actually an instrument that dates back to ancient China. You might have also heard it called a monkey drum, a pellet drum or even a drum rattle. Making your own version of this inventive little percussion instrument is simple. Here's a list of the supplies you need to make one New Year's Drum:
Supplies
2 paper plates
1 cardboard paper towel roll
stapler
tape
hole punch
a bit of string or twine
2 beads
any materials desired for decoration (puffy paint or foam stickers are great!)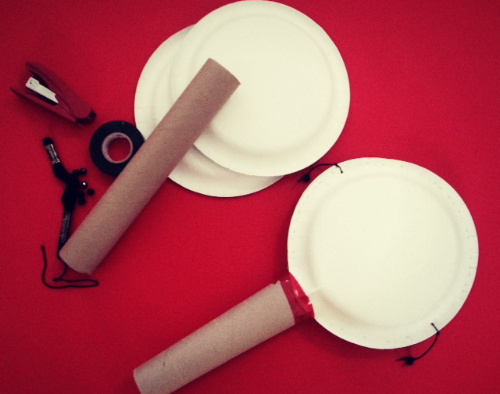 Before you begin making your drum, decorate the two plates you'll use. Create any design you like and feel free to use textured paint, stickers or similar materials to make this more of a sensory craft or tactile art project. Check out these tips for more ideas on how to create tactile art.
Place your two paper plates "back-to-back." Apply a few staples to hold them in place. Compress the top part of your cardboard tube together slightly and insert about 1 to 2 inches inside the paper plates, where you want the handle to be.
Staple around the plates until you reach the other side and staple right up to the handle. This will hold it firmly in place, but you can also add decorative tape to make the drum even more sturdy.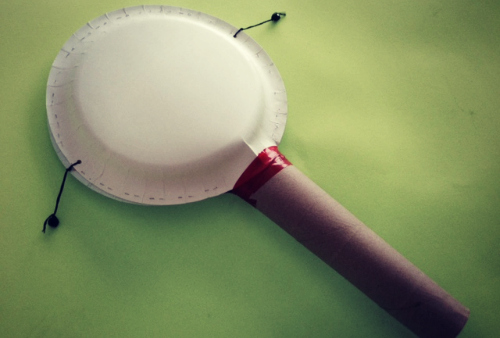 To add the beads to the drum, start by making two holes on the right and left side of the drum halfway up the paper plates. Use a hole punch to make your 2 holes or have an adult help by poking the holes in the paper plates with the tip of a nail or an awl.
Knot a bead onto a small piece of string, twine or embroidery thread and tie onto each side, leaving about 2 to 3 inches of string. The length of string allows the beads to bounce back and forth to create the signature sound of the drum!
Experiment with different size and types of beads or with different size or materials of paper plates. Each one will have a distinct sound. Try this craft several different ways to discover which drum sounds most pleasing to you or your child!
Playing Your Drum
To get the classic sound effect, place the handle between two hands and "rub" back and forth. You can do this slowly or quickly and notice the difference in sound.
You can also hold the drum in one hand and rotate your wrist to make the rattling sound.
It can be fun to play along with music and try to match the sound of the drum to the fit with the beat of the music.
You can also play it along with Chinese New Year music and use the drum as a sound effect, for instance when you hear the arrival of Lion Dancers dancing or when you hear New Year's fireworks going off!
For inspiration, check out several of the Chinese New Year videos on Daria's Multicultural Kids Music Vids site. One bolang gu video features dancers from Taiwan doing really creative dance routines while playing their bolang gu.
World Music children's performer DARIA has spent over two decades performing in the USA and around the world, creating music to inspire all the world's children. Along with numerous national awards for her culturally diverse music, Daria's live show is fully interactive as she brings a variety of exciting world traditions to life, allowing children to become a part of the celebration and the fun of exploring world cultures.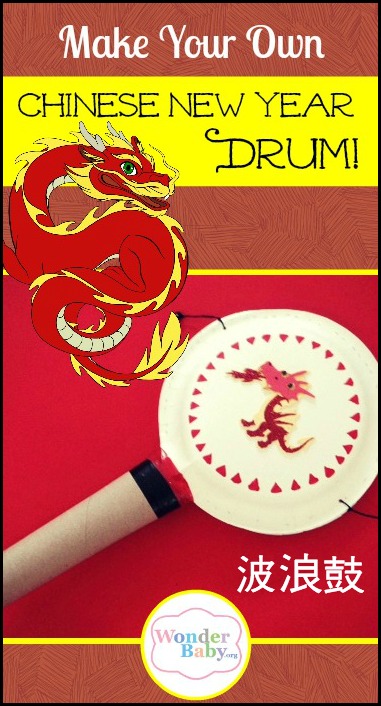 Related Posts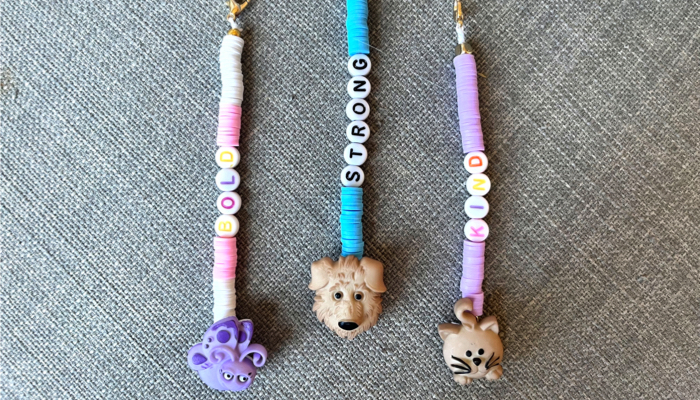 Parenting, Play, Tactile Art
These affirmation backpack buddy keychains are adorable and easy to make. Give your child a little encouragement with this simple craft as they head to school.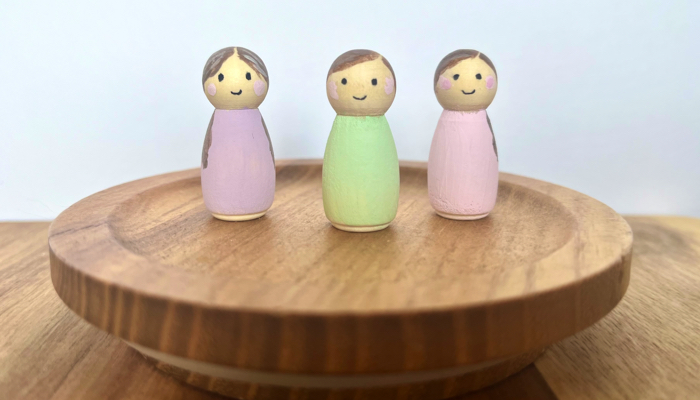 Play, Tactile Art
This peg doll painting activity will delight children of all ages. Peg dolls are simple to paint and can be used for a variety of educational activities.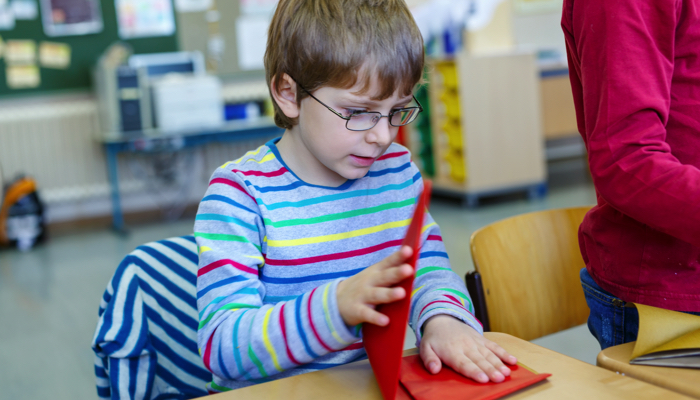 Tactile Art
Accessible origami presents a myriad of benefits for blind children. Learn how to get started with this paper folding craft!