The First Years Booster Seat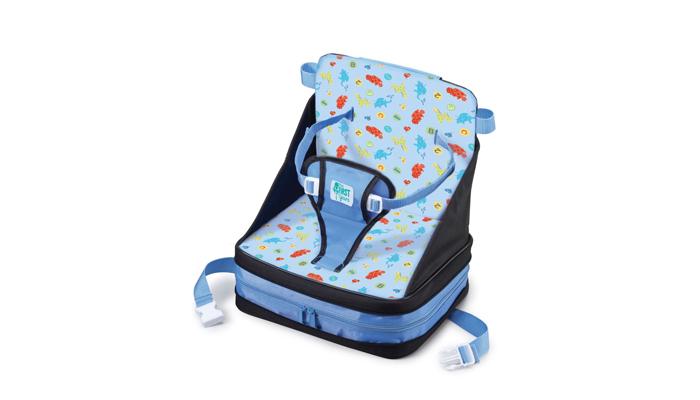 This post may contain affiliate links; please see our terms of use for details.
My son loves to eat, and one of his favorite things in the world is going out to eat at restaurants. In most social outings, my son can be clingy and uncomfortable, but set some yummy food on the table and he's an angel.
So, we go out to eat a lot. It's a fun family event that everyone can enjoy.
This means that we also have a lot of experience with yucky, sticky, unsafe, and uncomfortable restaurant high chairs.
We would always bring along plenty of disinfectant wipes to clean the high chairs, but recently we decided to just give up on them altogether.
We needed our own booster seat!
So after weeks of trying out every seat we could get our hands on, we finally found the perfect one: The First Years On-the-Go Booster Seat.
The seat is small and convenient enough to carry about with you and very easy to keep in the trunk of your car. The material is easy to clean and it really does fit any restaurant chair. It's sturdy and safe and best of all clasps about your child's middle so they can't slide out of the seat—one of my son's favorite activities!
This kind of strap-to-a-chair booster seat is much safer than the clip-to-the-table types of seats. The kind of seats that clip to the table must be attached to an extremely solid table with four legs. Heading out to a cafe with small, dainty rounded tables? You're out of luck!
The First Years Booster Seat comes with a neat foam insert that you can squish down to a small size for storage or fill up with air when ready for use. It's similar to the "space-age" material they use to make Posturepedic beds. But the seat really isn't that big when it's filled up, so we just leave it full and ready for emergency restaurant stops.
Related Posts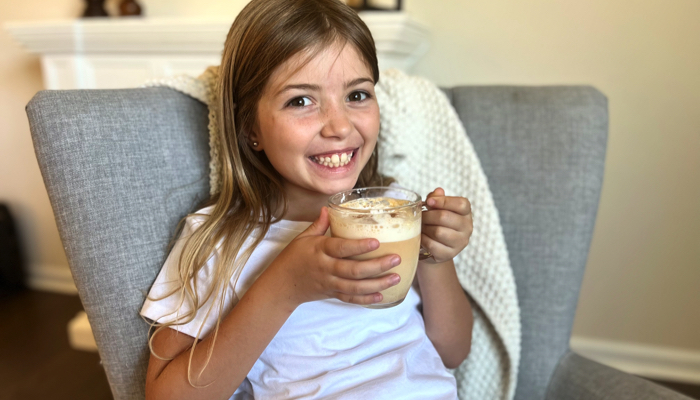 Feeding and Eating
Who says kids can't enjoy the pumpkin spice latte craze? This Kid-Friendly Pumpkin Spice "Not-a-Latte" recipe is delicious and fun to make.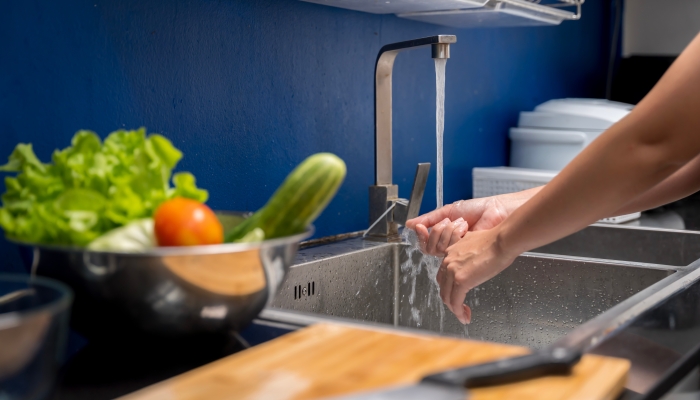 Feeding and Eating
Preventing exposure to food allergens through cross-contact can be done successfully through thoughtful planning and careful food preparation.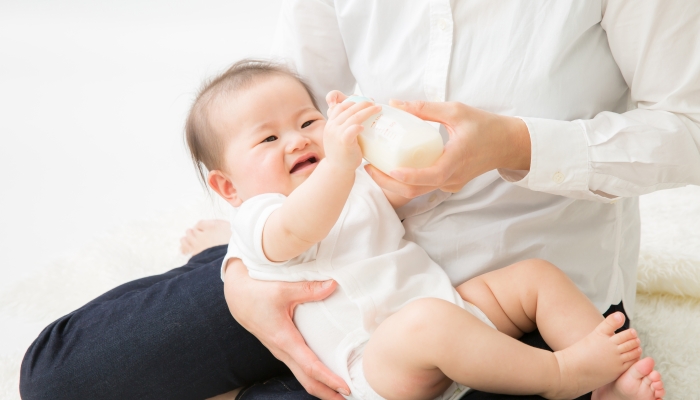 Feeding and Eating
If your baby pushes the bottle away but seems hungry, you're likely desperate for them to finish their milk. Is this normal behavior or a sign something is up?