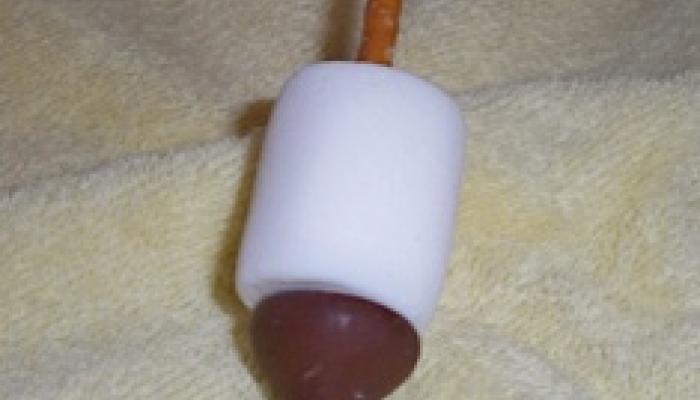 We recently attended a Chanukah event hosted by the Jewish Community Centers of Greater Boston. They had food, stickers, craft tables and a live band playing traditional and not-so-traditional Chanukah tunes, Josh & the Jamtones (which was the real draw for us).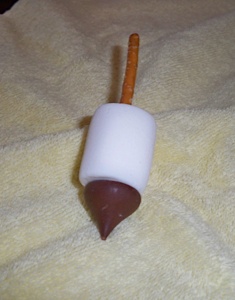 Ivan absolutely loved their idea to make dreidels out of marshmallows (what's not to love about chocolate and marshmallows?) so we made a few more when we got home and I thought it'd be nice to share the craft idea here.
So here's the super simple instructions to make your very own Marshmallow Dreidels:
What You'll Need:
large marshmallows
hershey's kisses
pretzel sticks
a dab of frosting
Making Your Marshmallow Dreidels
Okay… this is really easy. Just stick a pretzel through the top of a marshmallow. Dab some frosting on the end of the marshmallow and attach a hershey's kiss. That's it! Did we really just make our dreidels in one step?
Oh, I almost forgot the most important part. Eat your dreidels!
Happy Chanukah!