Make Your Own Morris Bells!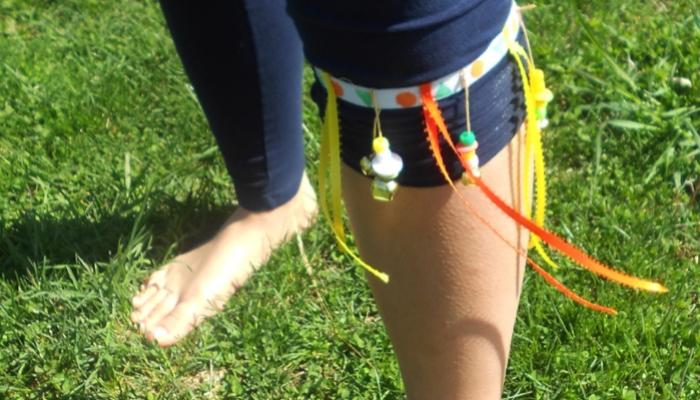 When I was a young girl I was part of a folk music group in my local community. Each Spring, one of the older members would invite everyone to a morris dance exhibition.
On the year I attended, I was so impressed with the coordinated dance steps and the energy and enthusiasm of the participants. The dance seemed full of life and vitality and I loved how the bells worn on their feet merged with the music and became a part of their dance.
Whether it's time to welcome the Spring or just enjoy some music and exercise, here is an easy way to create some simple morris bells for kids and encourage them to dance and move – indoors or out!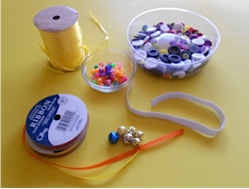 What You'll Need
Here are the supplies you need to create one pair of children's morris bells:
Two short lengths of elastic of any width (about 10–14″ long)
A handful of jingle bells
Any number of extra buttons, beads or similar jangles
Assorted ribbons, yarns and embroidery thread
Needle and thread
Making Your Morris Bells
Start by cutting two pieces of elastic and making sure they can comfortably stretch around your child's leg and sit just under the knee. Leave a bit of extra length so the elastic can overlap. That will be where you will sew or pin it in place.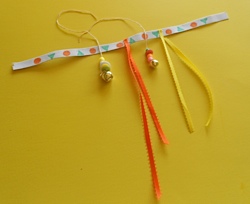 Place your elastic "laid out straight" onto your work area. Create the hanging jingles by threading a jingle bell on a small ribbon or piece or embroidery thread. Tie it onto the end and then add on any other buttons, beads or bangles that you like—this is where your child can get involved and really let their creativity shine. When you've reached the desired length, tie it in place onto your elastic. Add as many of these as you like.
Add some ribbons or yarn to the morris bells. Sew or tie them into place. They may not add to the sound of your instrument, but they will move as you dance and add to the overall beauty of what you've created. Plus the ribbons feel nice and tickly on your leg while you dance!
Last, sew or safety pin your morris bells to the right size for fitting around the leg of your child.
Dancing with Your Bells!
You can use this craft to explore the folk music of England or the British Isles. If you stomp, jump or just move your feet you can make your bells jingle or jangle to the beat. Or you can dance to any of your favorite songs.
If you get a chance to see morris dancers, you'll notice that each village or area has developed it's own costumes, customs and variations on the dance traditon. Along with presonalizing your "morris bells", feel free to make up traditions that fit your child's ability or are centered around the way you and your family or friends may want to greet a new season or celebrate an important event of the year!
Award-winning children's performer, Daria (Daria Marmaluk-Hajioannou), has five CDs that have won national honors. She has the most awesome job of traveling the world to sing for kids and peace. Her website, dariamusic.com, was given a 2009 Parents Choice Award for its musical and cultural content. Check out Daria's website for free songs, song lyrics and more fun musical craft activities like this one!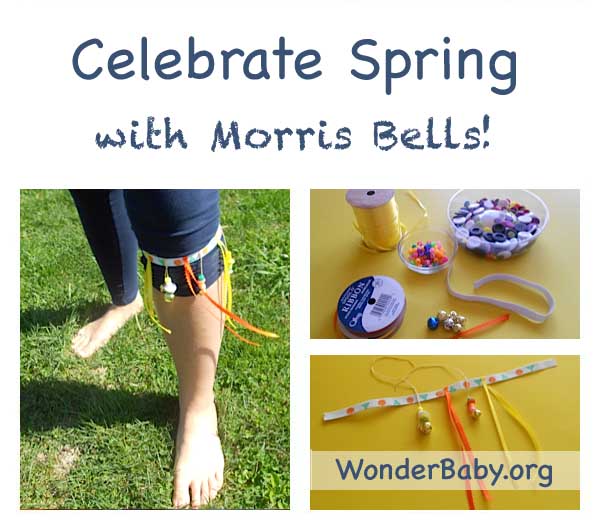 Related Posts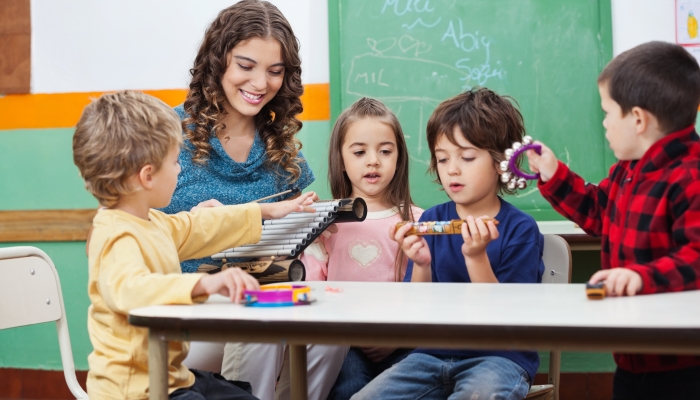 Music Play
Music and movement activities for preschoolers can help enhance their cognitive skills and brain development while developing social, emotional, and academic skills.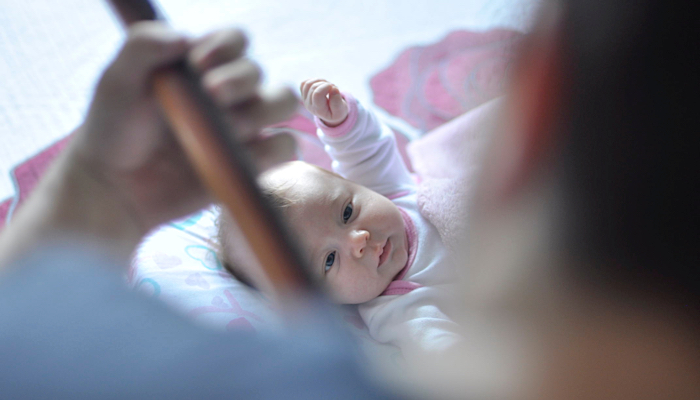 Music Play, Visual Impairment
Jennie writes about how her son, Max, responds to music. Other therapies failed Max and often stressed him out, but Music Therapy has been very successful for him!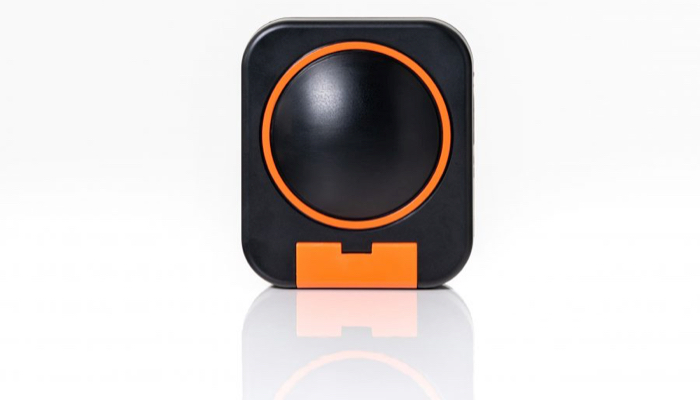 Music Play
The Skwitch is an accessible device that connects to your iPhone, turning your phone into a music making machine with coding and accessibility features too!