Tactile Shamrock Fun: Celebrate St Patrick's Day in the Garden!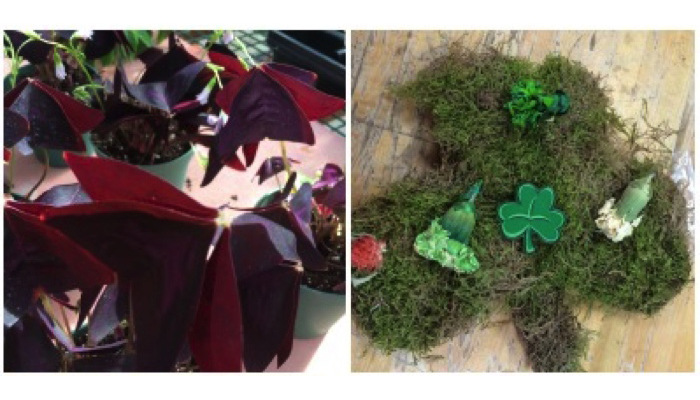 This post may contain affiliate links; please see our terms of use for details.
During a recent visit to the Pappas Horticultural Center at Perkins School for the Blind I was introduced to something new: Shamrocks.
What? You think you know all about clovers and shamrocks?
Maybe you do (I wouldn't be surprised to find I've been woefully undereducated in this area), but did you know there are many different types of clover plants?
Deborah Krause, Horticulture Therapist and Coordinator at the Thomas and Bessie Pappas Horticulture Center, explained to me as she unpacked the plants that there are actually many different varieties of shamrocks, and most are available for purchase at your local garden store, especially around St Patrick's Day.
I've also since learned that there isn't really a difference between the shamrock and the clover. The word shamrock comes from the Irish word seamróg, which is related to the Irish word for clover (seamair), and technically just means "little clover" or "young clover."
We're all familiar with the more traditional fuzzy clover plant, usually the trifolium dubium, which has a lovely texture and is fairly easy to grow indoors in the spring. You can probably even find this plant for sale at your grocery store in March.
But there are so many more varieties in the oxalis family displaying different colors, patterns and flowers. The oxalis triangularis, or purple shamrock, is bright and colorful and has triangular shaped leaves (hence the name). And the oxalis acetosella, also known as wood sorrel, has beautiful flowers.

Of course in researching shamrocks and clovers I also came across the oxalis versicolor, or candy cane shamrock, which is just stunning!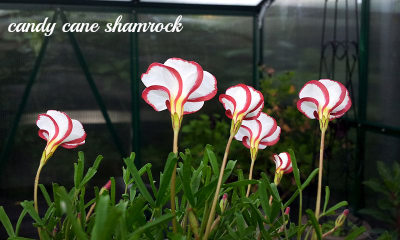 So, what can you do with these plants?
Buy a few variations and let your child touch and play with them. Talk about how they are different. If your child has vision, try to find varieties with interesting flowers or colored leaves. Find out which type of clover your child likes best!
You can transplant a few different varieties of clover into one large container and have your child help. This would make a lovely centerpiece for St Patrick's Day dinner or to give to a grandparent as a gift.
You can also place the smaller containers in cute St Patrick's Day themed pots (which you can pick up in the dollar store or the dollar section at Target) and set them all on your windowsill for a cute display.
Looking for more fun with shamrocks? How about making a…
Moss Shamrock Craft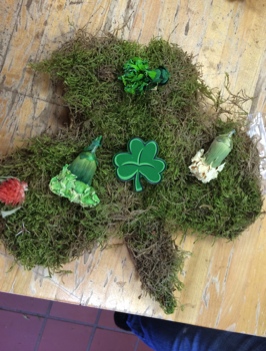 What You'll Need:
thick cardboard, tri-wall works well
St Patrick's Day themed buttons or cutouts, dried flowers, etc
For this craft, all you need is a thick piece of cardboard (this one was made with tri-wall cardboard) cut in the shape of a shamrock. Spread Tacky Glue on the board and cover with preserved moss. You can cut the moss to fit the cardboard or let it hang over a bit.
Using more Tacky glue, add buttons, cutouts, dried flowers or whatever you want to decorate the shamrock. Add a little twisty tie to the back for hanging and you have an adorable holiday wreath to hang on your door!
This shamrock wreath was made by the students in the Secondary Program at Perkins School for the Blind in their horticultural center. The students dried their own flowers (green and white carnations, red globe amaranth or gomphrena) which they also grew and harvested themselves in the student garden. The students explored the textures of the soft moss and the crunchy dried flowers and also experimented with contrasting colors. They did a great job!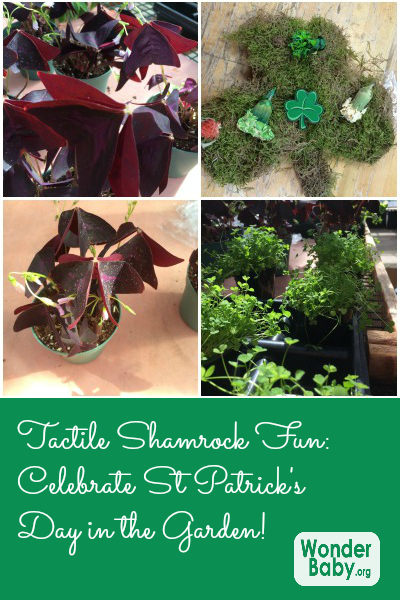 Related Posts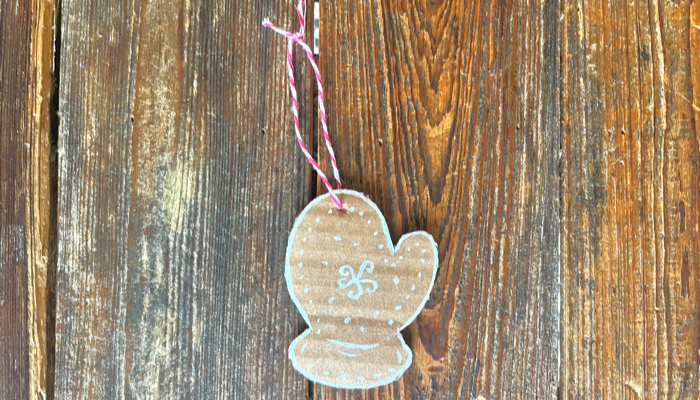 Holiday Crafts and Ideas
Let your kids get involved in the tree decorating with this simple, inexpensive Cardboard Christmas Ornament Craft. All you need is an old box and some imagination.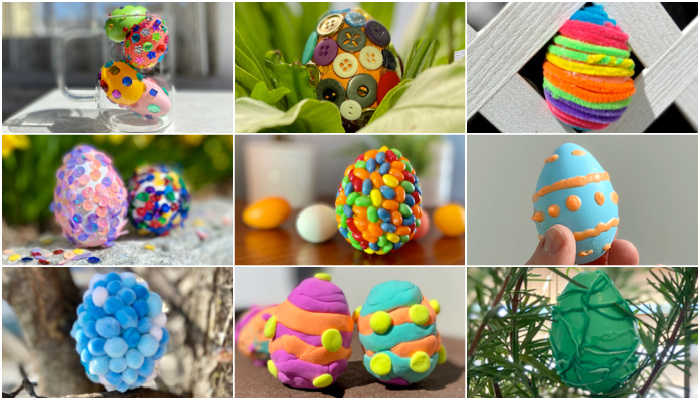 Holiday Crafts and Ideas, Visual Impairment
We'll show you how to make tactile Easter eggs for kids who are blind by adding textures or other tactile elements to your dyed eggs.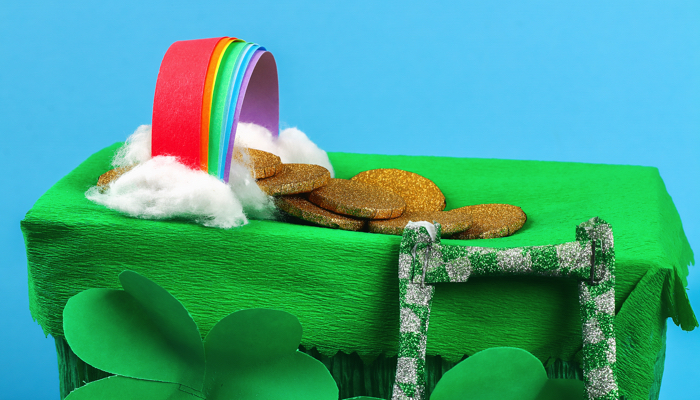 Holiday Crafts and Ideas, Special Needs
Leprechaun traps are a traditional March school project and they can be effective special needs curriculum additions as well!