Our Favorite Resources for Parents of Blind Children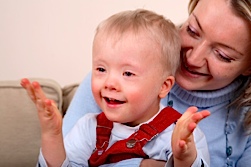 We've spent a lot of time on the internet looking for resources for our blind child.
Here you'll find all the websites and organizations that we felt were the very best and most helpful.
If you have a site or organization that you want to add to our list, please Contact Us.
---
---
Organizations
---
Support
FamilyConnect: An informative site including videos, stories, and forums developed by the American Foundation for the Blind and the National Association for Parents of Children with Visual Impairments.
 
Yahoo Groups: Yahoo groups is a great way to find online support. Through this service, you can find people dealing with the same issues as you who will be able to give you advice and connect you with specialists. Try searching for a group, or check out my favorites: LCA Group (for parents of children with LCA as well as adults with LCA), Blind Homeschooler (for parents and teachers homeschooling blind children), BVI-Parents (for parents of blind and visually impaired children), and Joubert Syndrome Group (for parents of children with JS). All of these lists require that you sign up (for free) and become a member.
 
Positive Exposure: Founded in 1997 by former fashion photographer Rick Guidotti, this site and it's photographs challenge the stigma associated with difference by celebrating the beauty and richness of human diversity. Many of Rick's photos focus on albinism and raising awareness around the world about the disease.
 
The Jewish Guild for the Blind: Register online to learn more about telephone support groups for parents of children with LCA, Retinitis Pigmentosa, Cortical Visual Impairment, or Retinopathy of Prematurity.
 
Letting Your Child's Wild Side Out: Learn about this DVD that shows parents of blind children how to cut those apron strings and teach their kids confidence and self-reliance.
 
---
Education & Development

Perkins School for the Blind: Perkins, located in Massachusetts, is the oldest school for the blind in the U.S. It's also where our son currently attends school. Their site (as well as their campus) is well worth a visit. Be sure to visit their Perkins Scout for a list of great resources and downloads.
 
The Hadley School for the Blind: This is a great resource for parents of blind children. The Hadley School offers free online courses on everything from helping your young child develop to beginner's braille.
 
The Texas School for the Blind & Visually Impaired: TSBVI has a huge site full of lots of great information. You can browse through their many articles on topics like making an object calendar or playing in the kitchen.
 
Songs for Teaching: This is a great site that offers free lyrics and downloads of your favorite educational songs. Songs are categorized by subject (math, language, etc.) and each song also offers a way to purchase the CD if you like. For more information on how to use music to stimulate your blind child, read the WonderBaby article, Music to Teach By.
 
Wingbo: Wingbo is the world's first tummy-time swing. This swing encourages babies to play in the prone position while developing muscles and coordination. Check out their page on special needs where they say that their tummy-time swing can be used for vestibular stimulation as part of a sensory integration program. The Wingbo is also available on Amazon
.
 
Toilet Training a Child with Special Needs: A great article on toilet training children with special needs. Includes ideas for potties for multiply handicapped children.
 
Teaching Basic Functions: Another article on toilet training and bathing. Includes diagrams!
 
---
Braille & Literacy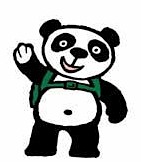 Perkins Panda: The Perkins School for the Blind has created a really fun kit designed to introduce toddlers to Braille. The kit includes print-braille books, a big stuffed bear (with tactile paws and nose), audio versions of the stories, and toys that represent the activities in the story books.
 
Seedlings: A great place to buy braille children's books. Sign up for two free books through the Book Angel Project.
 
National Braille Press: Another great place to buy braille children's books. We love their Children's Braille Book Club where you get a new braille book in the mail every month for $100 a year.
 
The Braille Special Collection: This is a program offered through the Braille Institute. Sign up for free braille children's books through out the year!
 
BookShare: For a small subscription fee (or free if you're a visually impaired student) you can become a member of BookShare and begin sharing scanned print books which can then be downloaded and read through common Braille or synthetic voice reading devices.
 
Web-Braille: A service offered through the National Library Service, Web-Braille allows you to download any book, magazine, or musical score in the NLS database. Web-Braille files may be read online via a screen reader or downloaded for viewing offline or embossing with a braille display, braille-aware notetaker, or braille embosser.
 
Free Braille Books Program: Sign up for free braille books through the American Action Fund.
 
BrailleInk Books on Exceptional Teaching, Inc.: BrailleInk is a non-profit organization dedicated to enhancing the experience of reading by providing materials with both print and braille in a unique, easy-to-use format that encourages shared reading and promotes braille awareness.
 
APH Guide to Designing Tactile Illustrations for Children's Books: A very nice (and thorough) online guide to creating accessible books for blind babies and toddlers. Lots of great hands-on ideas. This could be a great way to get your older kids involved in a craft project that will help your younger child with a vision impairment! The guide is also available as a downloadable pdf or a Braille brf file.
 
I read with My hands: A wonderful set of tactile books and activities designed specifically for blind and visually impaired children. If you're tired of the same old "touch and feel" books that present very little tactile feedback for your child, you'll definitely want to check out these amazing books.
 
Braille Through Remote Learning: Offers self-led courses on Braille.
 
Braille Bookstore: Great selection of braille books, braille dictionaries, and even braille flash cards. They also carry fun games like braille playing cards or braille dice.
 

Giddio: Giddio produces fun audio books featuring the adventures of Billy Brown. These recordings are fully produced with professional voice actors, sound effects, and music. Check out their free download before purchasing!
 
Slate Pals: This is NFB's pen-pal program for kids who read and write braille.
 
National Library Service for the Blind and Physically Handicapped (NLS): This is the Federal Library of Congress service that provides free braille books and audio books to blind patrons. Check out their NLS Kids Zone for children's books and events.
 
Tactile Vision: A company that specializes in creating tactile books, calendars, and greeting cards. We love their Christmas cards!
 
Accessible Children's Magazines: Search the database and sign up for free Kids Magazines in audio, large print, or braille. APH also offers the Squid Tactile Activities Children's Magazine.
 
---
Fine Motor Development
My Plate-Mate: Learn more about this adaptive feeding aid that promotes independence with advanced self feeding. My Plate-Mate promotes self confidence while decreasing frustration and mess at mealtime.
 
Hungry Fingers: Some lovely, simple and often wooden resources to help blind children to understand, interpret and produce tactile graphics (drawings). Many of these resources also help with spatial awareness and understanding.
 
---
Health & Safety
Child Safety Store: This is a great online retailer that sells children's safety products. They carry everything you're looking for – including hard-to-find items you can't get at your local hardware store. This is our favorite site for safety products not only for selection, but also because we've had nothing but good experience with their customer service and they ship fast!
 
Baby Center: Is it pneumonia or just a cold? This is where we go when we have a question about our baby's health.
 
---
Fun Stuff
Free Lemonade Stand: Sunkist is encouraging kids to run their own lemonade stand to benefit their charity of choice! Just sign up with their Take-a-Stand program and they'll send you a free Lemonade Stand and help you get started.
 
At First Sight: Beautiful braille jewelry for every occasion and every taste. Check them out!
 
7-128: A software company providing fun games for visually impaired children. And they just released seven accessible educational games for toddlers and young children ages two to seven. How exciting!