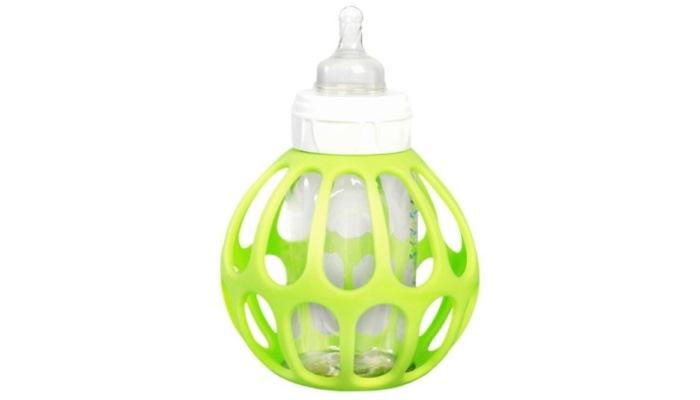 The Ba Bottle Holder is designed to help babies with poor motor control hold on to their bottles by themselves and would be great for any kid who finds holding on to things difficult.
The bottle holder fits bottles with neck sizes of 2-2.4 inches, including: Avent, Babies R Us, Born Free, Dr. Brown's (Wide-Neck), Nuk, Pampers, Playtex (Wide Sized) and Tommee Tippee. It might work with a sippy cup too, if the cup has the proper neck size.
This is such a simple idea and could help so many babies!