The 7 Best Baby Monitors for Deaf Parents of 2022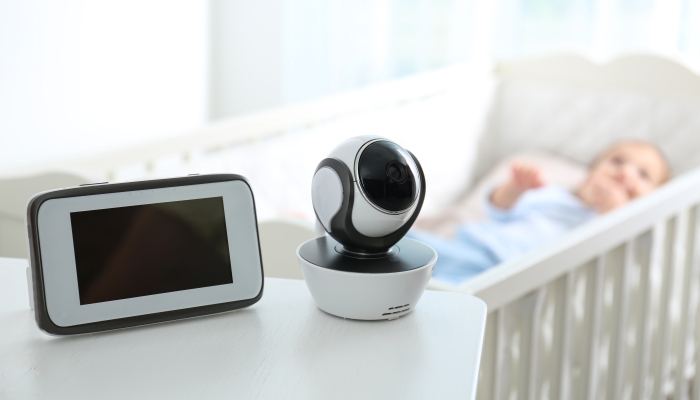 This post may contain affiliate links; please see our terms of use for details.
Baby monitors are an essential and useful piece of baby gear for all parents, but deaf and hearing impaired parents may want to ensure they have features which also suit their needs.
Baby monitors which include screens, light indicators, and vibration can all be helpful to deaf parents.
The capabilities of today's baby monitors should reassure deaf and hearing impaired parents that they can leave their baby in another room safely and securely and they will be alerted when they're needed.
Baby monitors are a great way to put new parents at ease when they put their babies to bed in a different room. They allow babies to nap and sleep through the night undisturbed by mom or dad coming in and out of their room every few minutes to check on them.
Baby monitors give parents the freedom to move around their home without worrying that they will miss their baby crying. This can be especially helpful for reassuring deaf or hearing impaired parents who may not be able to hear their babies.
There is more than one way to let a parent know that their baby is crying. Some of the best baby monitors for deaf parents include vibration, screens, and indicator lights so that hearing impaired parents can feel confident that they will never miss their child's cry.
Here are some of the best baby monitors for deaf parents of 2022.
Best For Vibration Alerts 
Best For Large Video Display
Best Video Monitor with Vibration 
SereneLife Wireless Smartwatch
LeapFrog Color Night Vision Video Monitor
Best For Vibration Alerts 
SereneLife Wireless Smartwatch
Best For Large Video Display
LeapFrog Color Night Vision Video Monitor
Best Video Monitor with Vibration 
VTech DM221 Audio Baby Monitor – Most Practical and Easy to Use
VTech DM221 Audio Baby Monitor
CLEAR AUDIO AND LONG RANGE – DECT 6.0 technology provides clear audio transmission, eliminating annoying background noise while allowing you to move from room to room. Up to 1,000 feet of range lets you stay connected to your baby from another room
5-LEVEL SOUND INDICATOR AND 2-WAY TALK-BACK INTERCOM – LEDs on the parent unit indicate the level of sound in your baby's room so you can visually monitor the noise level. The built-in intercom on the parent unit lets you talk to your baby from any room.DO NOT use cleaning spray or liquid cleaners
NIGHT LIGHT ON THE BABY UNIT – A soothing light on the baby unit gently illuminates a dark nursery. Both the parent unit(s) and baby unit allow you to turn on or off the nighlight on the baby unit
SOUND SENSITIVITY OF THE BABY UNIT – You can choose to hear sounds from the baby unit all the time, or to hear sounds that exceed a certain level. You can use the parent unit to adjust the microphone sensitivity of your baby unit
In a world of so many complex baby products, sometimes the simplest things are the best. The VTech DM221 Audio Baby Monitor comes from a company that has been a trusted source of practical baby products for many years. This monitor is no exception.
Parents rave about how simple the VTech Baby Monitor is to use, and many parents have bought it multiple times to keep at a grandparents' home or for the bedrooms of several children. This is a product that does what it says on the box.
The best feature for deaf parents is that this monitor uses light alerts to indicate the level of sound in their baby's room. The lights move up or down depending on the intensity of the noise being picked up, allowing parents to decide when they need to intervene.
It also has a vibration mode to alert you to your crying baby which many parents with hearing impairment will find useful.
It has a range of 1000 feet, leaving you free to move around your home and go about your day when your baby is napping or down for the night.
The two-way intercom system is a great talk back feature which allows your baby to hear you reassuring them from anywhere in your home.
An additional feature that a lot of parents find useful is the gentle glowing night light on the baby unit.
When not plugged in, it can be clipped onto your belt allowing you to easily check the monitor wherever you are. There's no awkward pocket fumbling to find the unit.
The VTech has a long battery life but it also has an indicator to let you know when it needs to be charged. It does not rely on the wireless network and is just plug and play, which some parents find also makes life simpler.
This is a practical, useful, basic baby monitor that does exactly what it's supposed to. It's priced very reasonably, and it's good for parents with hearing impairment who think that visual indicators of noise intensity along with vibration will be the most helpful to them.
SereneLife Wireless Smartwatch – Best For Vibration Alerts
SereneLife Wireless Smartwatch
SMART WATCH MONITOR: The cam security system wireless safety first baby monitor comes w/ a rechargeable smart watch with 1.54" inch digital screen that displays motion video via the mounted camera, PTT voice messaging, time, date, and alarm clock
NIGHT VISION: The infrared night vision camera illumination will automatically detect dim light, providing clear video even in dark rooms so you will always see what your baby is doing all day and all night and the camera viewing angle is also adjustable
TALK BACK COMMUNICATION: This convenient, reliable and secure wireless baby monitoring system is equipped with a built-in microphone and speaker for two way communication so you can comfort your baby with the sound of your own voice
MUSICAL MELODIES AND LULLABIES: Lull the little one to sleep with pre-programmed button activated musical melodies and lullabies for soothing comfort. Perfect for baby crib / child play room monitoring. Has a universal wall ceiling mount
Deaf parents may feel more confident with a monitor that not only allows them to visually monitor their child but also alerts them about noise in their baby's room through vibration.
However, a vibrating baby monitor needs to be worn close to the body to be useful. Cumbersome handheld monitors are easily forgotten if you put them down in one room and then move to another.
The SereneLife Smartwatch does many things that more expensive baby monitors do, but with a difference, especially for deaf parents. Because the parent unit is a smartwatch, a hearing impaired parent can't miss the vibrating alerts once it's strapped to their wrist.
The SereneLife Smartwatch comes with a camera for your baby's room with a wide viewing angle. It also uses infrared night vision to provide you with a clear picture on the smartwatch at night. It plays lullabies and monitors room temperature. It also has a two-way communication feature so that you can talk to your baby. In addition to all of that, it has an alarm clock.
However, the most important feature, and probably most helpful, of this monitor is that it uses vibrating alerts when it picks up sound. Deaf mothers can go to sleep at night knowing they'll be alerted by vibration on their wrist if their baby cries. That can relieve a lot of stress and worry for deaf parents and allow them to sleep at night.
Sonic Bomb Baby Cry Signaler – Best Design Specifically for Hearing Impaired Parents
Sale
Sonic Bomb Baby Cry Signaler
Adjustable sensitivity control can be set to alert you to sounds as soft as a baby's whisper
A small attractive unit that immediately alerts you when your baby starts crying
Plugs into any outlet in the baby's room
Some deaf parents may rely on a combination of monitors to alert them sufficiently to their baby's crying, especially when they're trying to sleep themselves.
Some parents with hearing impairment may be able to use audio baby monitors, but only if turned up to their full volume. However, that amplification of sound might wake non-hearing impaired children or other members of the household.
The makers of the Sonic Bomb Baby Cry Signaler have developed a great monitor to address the specific needs of deaf parents. The idea behind it is simple. The baby unit plugs into any outlet in your baby's room. When sound is detected, the Sonic Bomb sends a signal which is received by the Sonic Bomb Strobe Receiver. The receiver sets off a bright, flashing strobe light that is strong enough to wake up sleeping parents.
Sonic Bomb Strobe Receiver
Manufactured to the Highest Quality Available.
Design is stylish and innovative. Satisfaction Ensured.
Great Gift Idea.
The brilliance of the Sonic Bomb system is that the Baby Cry Signaler can work with other Sonic Bomb receivers, such as the Sonic Alert Boom Alarm Clock with Bed Shaker. If you are concerned that the flashing strobe light won't be enough to wake you up, you can program a combination of vibration and flashing lights with the Sonic Alert Boom Alarm Clock. Be aware, however, that this clock also has an extra-loud alarm, so choose your program carefully.
Sonic Alert Boom Alarm Clock with Bed Shaker
113 dB extra-loud alarm clock (with adjustable tone & volume control)
Built-in receiver for other Sonic Alert signalers
SS12VW Super Shaker bed vibrating unit
120V Lamp connection input
There is no video component to this system to allow you to visually monitor your baby's room. However, it is a monitor for deaf parents that does specifically address their needs and hopefully lets them get some much-needed rest too, without having to worry about missing their baby's cries.
The combination of lights and vibration may also be useful for parents who are deep sleepers and not easily awoken by an audio baby monitor.
LeapFrog LF920HD Color Night Vision Video Monitor – Best For Large Video Display
Sale
LeapFrog Color Night Vision Video Monitor
💖7″ High-Definition 720p monitor – Admire a detailed view of your precious little ones gracefully displayed on the 7-inch, 720p high-definition display with premier color and viewing angles.
💖 Color Night Vision – Advanced night vision technology that is superior to traditional (black & white) technology allows you to clearly see your baby in ultra-low-light.
💖 360-Degree Pan and Tilt Monitor – With our monitor, you have full control over how you view your baby using the pan and tilt features of the built-in, wide-angle lens. "
💖 Adaptive, Dimmable Night Light – Our night light automatically adjusts to the brightness of the surrounding. It is dimmable by one-touch on the baby unit. It can also be controlled from the parent unit remotely.
LeapFrog is a trusted name in baby tech for toys and parenting essentials. It's no surprise that they've produced a baby monitor with one of the largest screen displays on the market. For deaf parents who feel comfortable relying on a visual monitor, the LeapFrog Color Night Vision Video Monitor is one of the best.
At seven inches, the full-color, HD video screen will make it easy for tired parental eyes to see their sleeping baby clearly. Unlike other video baby monitors, the LeapFrog displays a color picture in night vision mode, rather than just black and white.
The baby unit, which is the 360-degree camera module, has an adjustable, dimmable night light, producing a soft glow to keep baby calm. This can be changed remotely from the parent unit.
Like other monitors on this list, it monitors temperature, has a two-way communication system so you can talk to your baby, and allows you to program lullabies and soothing sounds to help little ones get to sleep.
However, another great feature for deaf parents is the three level sound indicator. These are light alerts which let you know whether your baby is cooing, crying, or in need so you know how quickly and when to respond.
The unit does not rely on wi-fi which many parents find easier to use. It also has very long-lasting rechargeable batteries. One charge lasts for 15 hours of video monitoring, putting parents at ease that it won't give out overnight when charged fully.
As far as video baby monitors go, the LeapFrog offers some benefits which other more expensive choices do not.
Nannio Hero 3 – Best Video Monitor with Vibration
Sale
Nannio Hero 3
BEST BABY MONITOR AND GREAT FEATURES – Long range audio/video, two-way talk, automatic night vision, baby room temperature monitoring, 5 lullabies with 3-level volume control, power-saving/voice activation and more.
NIGHT HERO WITH 2 YEARS WARRANTY- baby room camera~ Protect your baby at night with a warm and soft night light. One click of button to turn ON the night light. With free technical support and 2-Year Warranty. In case of any issue, just contact us and we're happy to help you via Amazon message, email.
AUDIO BABY MONITOR – The audio only mode turns video baby monitor into an audio baby monitor, the LCD screen will sleep to preserve battery power while the sound/audio broadcast continues.
SOUND DETECTION AND VIBRATION NOTIFICATION – Whenever a sound is detected from the baby unit, the parent unit will receive sound streaming and slightly vibration assistance..
One of the challenges of finding the right baby monitor for deaf households is that baby monitors have so many different features.
Yet these features may not be the ones that suit the particular needs of deaf parents. Some have big video screens but don't provide vibrating alerts. Some vibrate but don't have video.
The Nannio Hero 3 has both video and vibration and it's reasonably priced too. The Nannio offers baby room temperature monitoring, a two-way talkback system, automatic night vision, lullabies, and a night light, like many other monitors we've listed here. This is also another baby monitor that operates simply as plug and play, no wifi needed.
However, whenever the Nannio detects sound, it alerts parents by sound and vibration. The video element allows parents to see when their child needs them. This combination of visual monitoring and vibration alert to sound may be helpful for hearing impaired parents.
TimeFlys Audio Baby Monitor – Best Budget-Friendly Vibrating Baby Monitor
TimeFlys Audio Baby Monitor
GREEN TECHNOLOGY & WELLNESS: Zero radio emission at Night Mode when in silence.
BATTERY LIFE: Lithium rechargeable battery included for up to 15 hours. Only the Parent Unit has battery compartment, and the Baby Unit needs to plug in for use.
MULTI-USAGE: Type-C connections can be used for both indoor and outdoor.
NIGHT LIGHT CONTROL: Parents can remotely control the night light for the baby anytime needed.
As with all things baby, parents can end up paying a lot for "essential" gear, and baby monitors are no exception. When you're on a budget, as many parents of young babies are, it's important to prioritise which features you really need so that you're not paying too much for things that aren't necessary.
The TimeFlys Audio Baby Monitor is a simple product. It has no HD video screens, cameras, or infrared night vision, but it does have most of the basic features of other baby monitors, including vibration alerts which deaf parents may be looking for. It is also one of the lowest-priced monitors on this list.
The TimeFlys has two-way talk and temperature monitoring. The baby unit also has a night light and lullaby functions. Information about battery life and temperature appears on the small LCD screen. The parent unit can control the night light.
Parents are alerted to rising temperature and noise by an audio and vibrating alert. The parent unit can be worn on your belt so you don't misplace the monitor and don't miss the vibration alert.
If you are looking for a cost-effective baby monitor that does the most important thing, which is letting you know your baby needs you, this is a great option.
Motorola Baby Monitor VM36XL– Best Monitor for Gadget Lovers
Motorola Baby Monitor
ROOM CAMERA WITH REMOTE: Our baby camera monitor comes with a portable camera which will give you a bird's eye view of the whole room. With this wide monitor, you can view your baby's nursery using the remote pan, tilt, and zoom viewing features.
LONG RANGE BABY MONITOR: This portable baby monitor adjusts the viewing angle to pan, tilt, or zoom on the indoor camera remotely using the baby cam parent unit with wireless 2.4GHz FHSS technology. Battery life: Display = 5 hrs. / Camera = 3 hrs.
VIDEO BABY MONITOR WITH CAMERA AND AUDIO: Easily view, listen, and communicate on the live video feed of your baby's room on the parent unit's 5″ LCD color screen. Even at nighttime, the infrared night vision camera gives a clear video feed.
TWO WAY COMMUNICATION: Ideal for reassuring your little one while they fall sleep in the nursery, our monitor acts as a 2-way intercom system, allowing you to speak to your precious angel through the camera's built-in speakers.
If you like cutting-edge baby gear that can do pretty much everything, the Motorola Baby Monitor is for you. Not only does it have a lot of features that other video monitors don't have, but it also has some that will be useful for deaf parents.
This monitor includes a portable camera with a wide viewing angle controlled by a remote. This allows parents to see the whole of their baby's room by panning and tilting the camera. The parent unit has a large five-inch LCD color screen. When in night vision mode it uses infrared light to provide a crystal clear picture.
The camera includes speakers allowing for two-way communication so that you can talk to your baby and reassure them. The high sensitivity microphone means that it can pick up even the slightest sound of your child stirring. It uses LED light as a visual indicator of sound intensity. A two-camera option is also available.
But in addition to all of that, it also monitors room temperature, has a digital zoom feature, and it does lullabies too.
This monitor is definitely for those who like all the bells and whistles and don't mind paying a higher price for them. This is a great visual monitor for deaf parents to rely on because of its coverage of the whole room that it's in.
Two drawbacks to consider are that it does not have a vibration feature which some hearing impaired parents may need. The battery life of the camera is only three hours. While this may be a wireless monitor, it will need a lot of charging to use it wirelessly.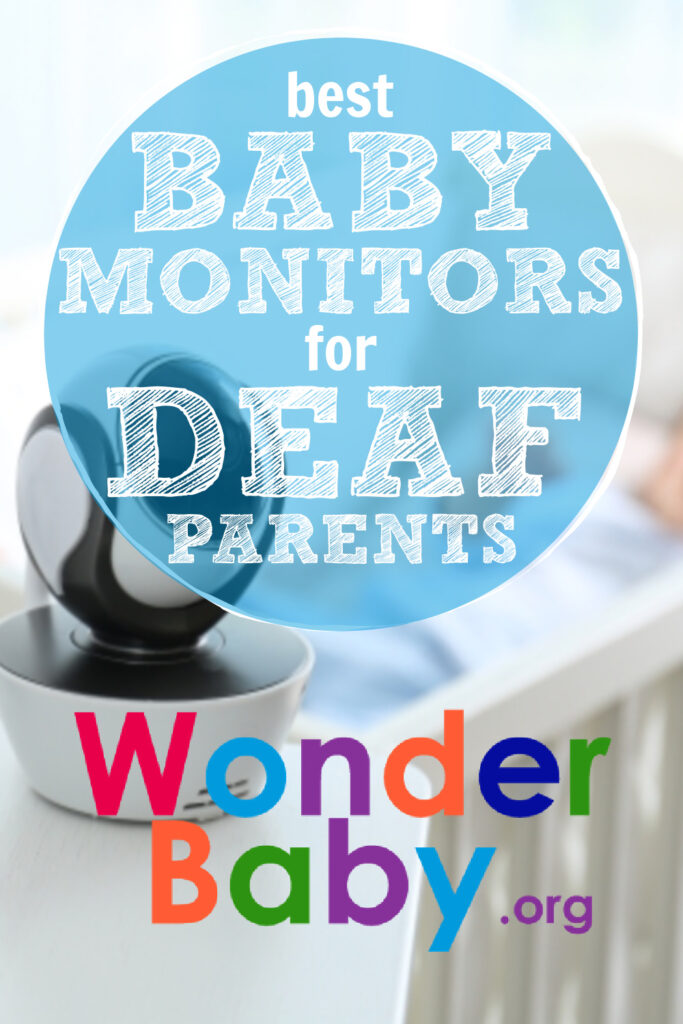 Related Posts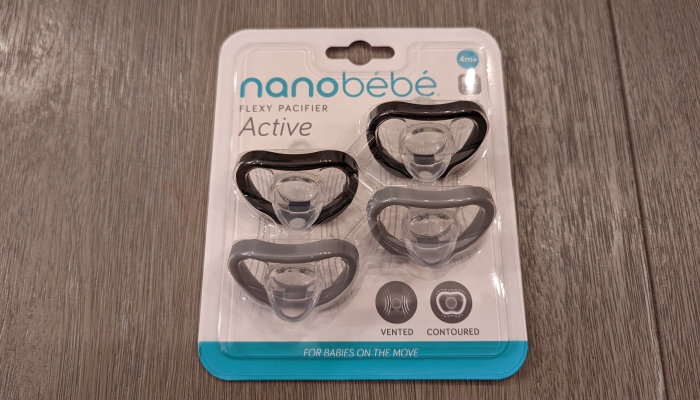 Product Reviews
The Nanobébé Active Flexy is great for babies because it's flexible, breathable, and made of quality materials.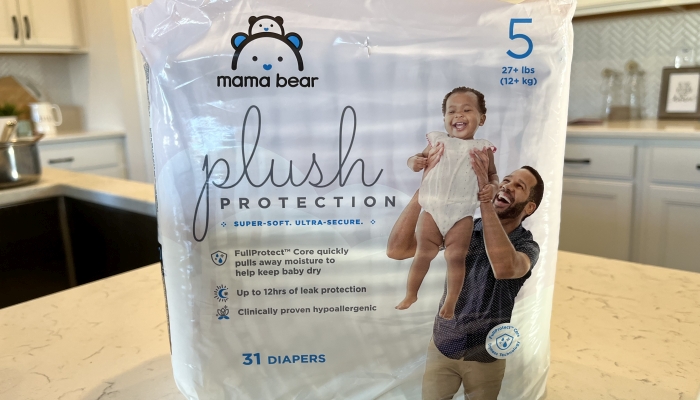 Product Reviews
We gave Mama Bear diapers a thorough test! Our Mama Bears Diapers Review will let you know if they're worth purchasing.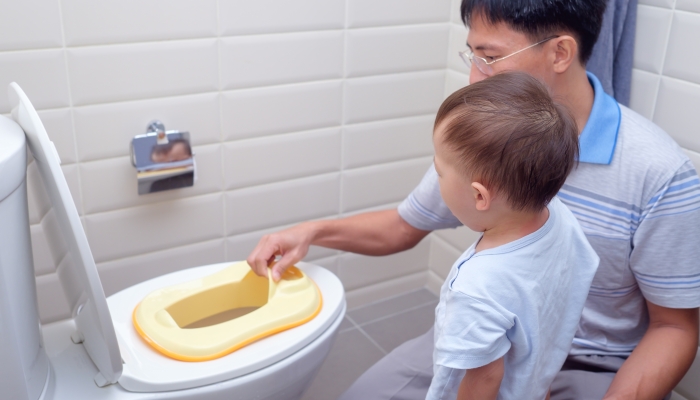 Product Reviews
With tons of potty training seats to choose from, we did the research for you! Check out this list to find the best potty training seat for your little one.