The Best Potty Training Doll in 2022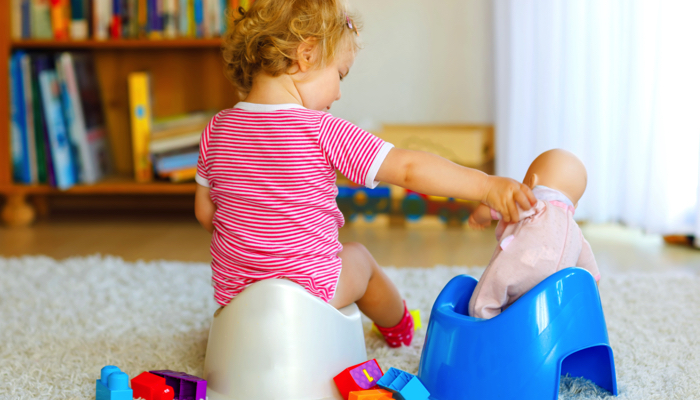 This post may contain affiliate links; please see our terms of use for details.
Potty training is exhausting, frustrating, and messy. A potty training doll is a fantastic way to speed up the process and make it fun for your child. But which do you choose? A doll that drinks and wets? One that pees and poops? Maybe, a plush dolly that's completely mess-free? We've found a doll to suit every family and, of course, the best Potty Training Doll in 2022.
Top 5 Picks
Best that Pees and Poops: Baby Alive Magical Mixer Baby Doll
Sale
Baby Alive Tropical Treats Baby Doll
TOY BLENDER REALLY WORKS – Baby's ready for a treat! Pretend to make her a tropical shake in a real working toy blender! Add yellow doll food and water into blender. Then push down button to mix!
SHE LOVES TO EAT AND DRINK – After you mix up a sweet treat for baby, feed her with the included spoon, then give her a few sips of water from her bottle to wash it down. Doll really eats and drinks!
SHE "PEES" AND "POOPS" – When baby eats lots of yummy food and drinks her bottle, you know what she'll need next: a diaper change! Magical Mixer Baby really wets and "poops" her diaper!
REMOVABLE OUTFIT AND COMB – This very sweet baby doll comes in a tropical-themed removable dress with a comb to brush her hair
If your child enjoys whipping up food in their play kitchen and doesn't mind a bit of mess then the Baby Alive Magical Mixer Baby Doll will be perfect. Your toddler will love mixing smoothies in the working blender to create delicious meals for their doll. Then, they'll be amazed that she not only pees but also poops!
Unfortunately, she's so much fun that your child may use up the food and diapers quickly. More food can be purchased separately, but a clever tip is to use cheap baking soda as a replacement since the "food" Baby Alive comes packaged with is actually just baking soda, water, and food coloring.
Then your little one can serve as many 'coconut' smoothies as they like. To clean, simply give the doll some vinegar to drink and she'll be sparkling, inside and out.
It's also important to know that Baby Alive doesn't come with her own potty. However, a small doll's potty is inexpensive and easy to find.
Best for Both Boys and Girls: Baby Born 14" Interactive Lil Boy Baby Doll
Sale
Baby Born Lil Boy Baby Doll
FOR SMALL HANDS: Our 14" interactive Baby born Lil Boy is an adorable baby doll that is easy-to-hold so that even the smallest children can play with and love him all day long
SOFT, HUGGABLE BODY: His huggable body is so perfect for your little one to carry around all day long.
6+ WAYS TO NURTURE: With these lifelike features, kids feel like they are taking care of a real baby. (1) Give him a bottle with real water; (2) He cries real tears; (3) He pees; (4) Change his diaper; (5) Bathe him (bathtub not included); (6) Nap time.
INTRODUCE POTTY TRAINING: After your kid gives Lil Boy a bottle, just place him on his potty and push his easy-to-press tummy button so he can pee.
Finding it frustrating that most potty training dolls are girls? Potty training boys can sometimes be harder and trying to teach them with a girl doll isn't going to make it any easier. The Baby Born 14" Interactive Lil Boy Baby Doll is the perfect solution.
He also has one of the best delayed pee functions of all the dolls. After your child gives him his bottle, he won't pee until his tummy is squeezed. This gives your little one time to get him to the potty before he has an accident. Fantastic for potty training demonstrations!
It's a great potty training doll for girls, too. Girl versions are available in two different skin tones and with brown or green eyes.
Best Ease of Use: Melissa & Doug Mine to Love Annie 12-Inch Drink and Wet Poseable Baby Doll
Sale
Melissa & Doug Drink and Wet Poseable Baby Doll
POSEABLE DRINK AND WET BABY DOLL: The Melissa & Doug Mine to Love Annie 12" Drink & Wet Doll is a cuddly poseable baby doll that includes a pacifier and pink-trimmed, self-sticking diaper.
ADORABLE CLOTHING: Our potty-training doll is dressed in a charming gingham and flowered sundress, underpants, and a matching bonnet. The clothing is made with high-quality materials that hold up against frequent use.
INTRODUCES POTTY TRAINING: This baby doll potty-training set includes a beautiful 12-inch baby doll that can "drink" from her bottle and sit on her very own potty chair. Annie is a baby doll that kids will love to hug, care for, and cuddle.
GIFT FOR KIDS 3 TO 6: This baby doll with accessories makes an exceptional gift for kids ages 3 to 6 years. Add the Melissa & Doug Time to Eat Doll Accessories to round out the pretend play experience.
The Melissa & Doug Mine to Love Annie is designed for potty training. The doll comes with everything you'll need including a bottle and potty so you won't have to shop around. She even has both a diaper and big kid pants. This means your child and their doll can say goodbye to diapers and hello to underwear together.
She's also poseable and can sit on her own potty without being held—perfect for sitting next to your toddler as they learn to use theirs.
She's not quite as realistic as the potty training dolls that can delay their pee though since she pees as soon as she drinks. This means your child will need to feed her the bottle while she's sitting on the potty.
Best for Charms and Sparkle: Baby Born Surprise Magic Potty Doll
Baby Born Surprise Magic Potty Surprise
Potty time is full of 30+ magical surprises with Baby born Surprise Magic Potty Surprise.
She eats her doll food, drinks her water & goes potty to reveal surprises.
She pees colorful glitter and poops surprise charms. Collect all her charms and add them to the included charm bracelet for you to wear.
Beautiful toddler doll with beautiful, brushable hair, cute outfit and shoes.
For kids who love glitter, bracelets, slime, and surprises, the Baby Born Surprise Magic Potty Doll will be a winner. Your little one will love feeding her sparkly food and giving her water from her bottle. She also comes in a range of skin tones as well as a choice of green, blue, or purple eyes.
This doll is a great one for potty training as she won't have any accidents. She'll wait until she's on her potty before she does a colorful glitter pee and a sparkly slime poop.
To add to the excitement, when your child goes to empty the potty they'll find a surprise charm that they can fish out and add to a bracelet! If only your potty training efforts were rewarded with jewelry too.
Unfortunately, you can't buy food refills for this one. So once the sachets and glitter patches have been used up, some of the magic is lost. However, your child can still brush her hair, feed her water, and keep up the potty training!
Best for Avoiding Mess: Tot On The Pot
Tot On The Pot Complete Kit
VOTED 2018 POTTY TRAINING PRODUCT OF THE YEAR AND 2019 BEST POTTY TRAINING PRODUCT! #1 All-Inclusive Potty Training system for busy parents. We provide step-by-step instructions on how to potty train in 3 days, tips & tricks and an entire system to get your toddler excited about dumping the diaper.
LEARNING THROUGH PLAY so that your child doesn't need to drop their toys anymore to sit on the potty. Now, their toys come with them and using the potty becomes a fun activity!
PEDIATRICIAN-RECOMMENDED because Pediatricians have realized that Tot on the Pot makes potty training easier on both parents and kids. Potty training can be a challenge and pediatricians agree that Tot on the Pot simplifies the entire process.
COGNITIVE BENEFITS are a part of every Activity Reward! Instead of giving your toddler candy or screen time to encourage use of the potty, we use fun activities that enhance your child's overall development AND give them a reason to keep coming back to the potty.
Having a doll that really pees, or even poops can be a great tool. However, it can also be messy and wet, leaving you with more puddles to clean up. Tot on the Pot is a plush doll that tackles potty training in a completely dry and mess-free way. It doesn't drink or wet and instead relies on your little one's imagination.
The set comes with a parent's guide, a children's book, and even reward cards—sure to help you potty train even the most stubborn toddler.
They're also anatomically correct for both boys and girls and come in two different skin tones.
Keep in mind that this one is a little pricey. But the fact that they come with a guide and are recommended by pediatricians means you'll save hours in potty training research. This may make the extra cost worthwhile for you.
Final Verdict
Overall, the Baby Born Interactive Lil Baby Doll is a fantastic choice. Its brilliant delayed wetting system makes it one of the most effective for developing potty training skills. Also, the fact that it comes with a choice of skin tone and gender means you'll be able to find a great fit for your child.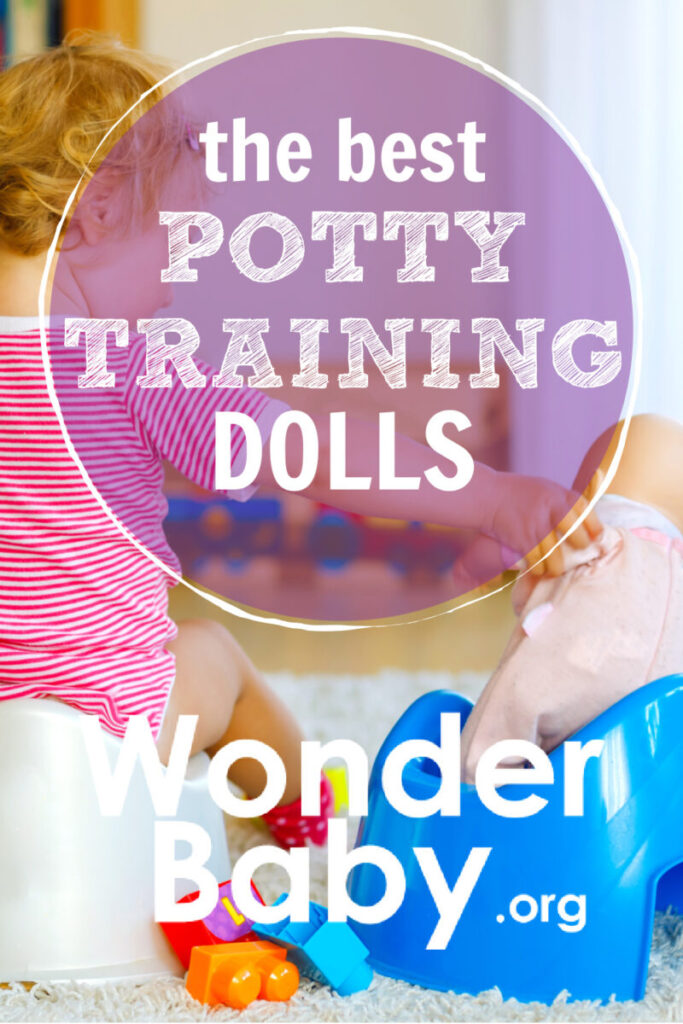 Related Posts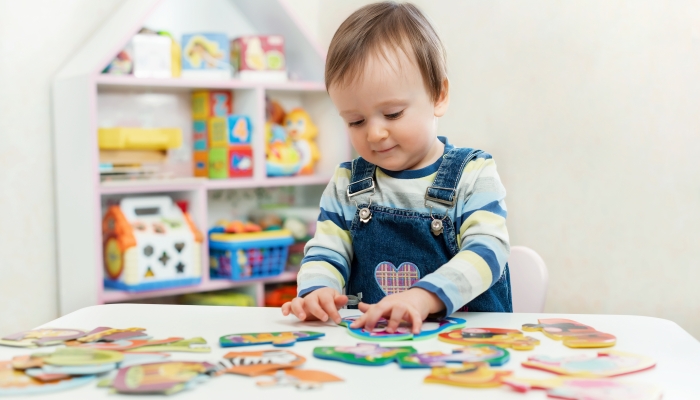 Product Reviews
Puzzles are one of the best ways to help them with language, color and shape recognition, basic numbers, and fine and gross motor skills.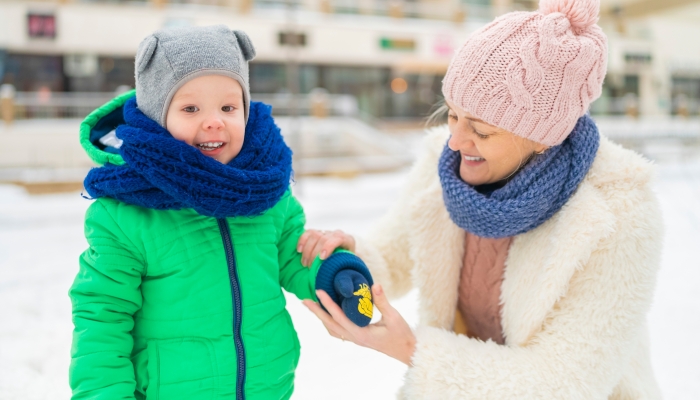 Product Reviews
As winter approaches it's time to shop for mittens and gloves for your toddlers and you'll probably need more than one pair!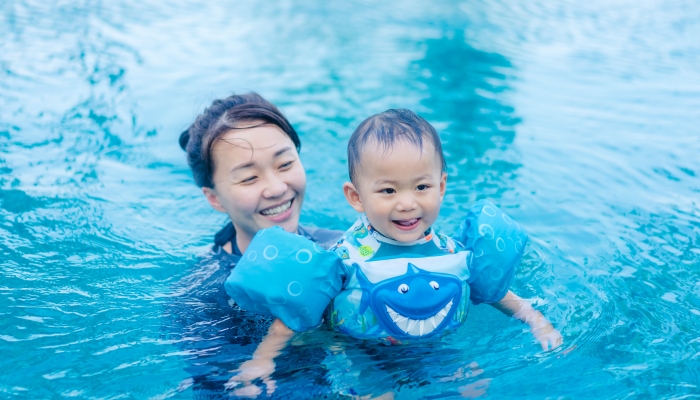 Product Reviews
Shopping for an infant life jacket? Our list of the best infant life jackets will steer you in the right direction.