7 Best Christian Parenting Books of 2022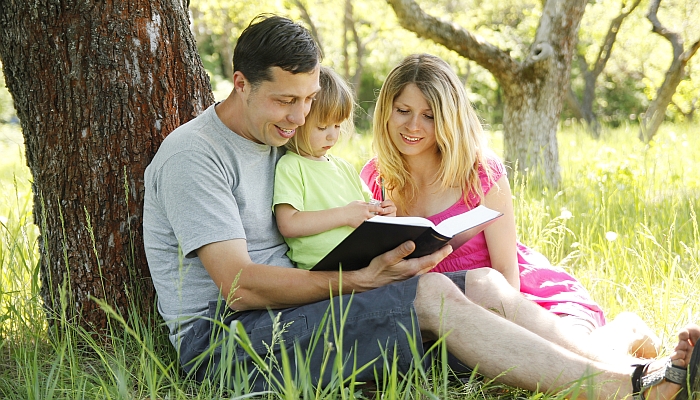 This post may contain affiliate links; please see our terms of use for details.
As a Christian mom of 4 children, it's safe to say I have read my share of Christian parenting books. With each new child, comes a new set of challenges.
Sometimes you need a resource that will guide you down the unpredictable path of parenthood.
A great Christian parenting book becomes like a dear friend to the heart of a weary parent.
You'll likely devour the author's words of encouragement much like a piece of chocolate cake after all the kids are in bed. You'll also feel relieved knowing you're not alone on this journey as a parent.
Maybe you've found yourself asking questions like, "how do I raise grateful kids that honor their parents" or "what does my child's heart need most". Or if you've found yourself parenting a challenging child, you might be wondering if there's hope for parents of strong-willed children.
Wherever you are on the parenting journey, you'll be happy to know there's a Christian parenting book for you. From books on raising boys to books for single parents to books geared towards motherhood, you'll find what you need.
Before you spend hours searching for your new Christian parenting book bestie, let us do the introductions for you. We've spent hours finding the highest-quality Christian parenting books, so you don't have to. Our list of the 7 best Christian parenting books of 2022 will connect you with the perfect book in no time!
Best for Parenting by Personality
Best for Parenting Girls
Best for Parenting Boys
The 5 Love Languages of Children
Best for Parenting by Personality
The 5 Love Languages of Children
Best for Parenting Girls
Best for Parenting Boys
Best for Parenting by Personality – The 5 Love Languages of Children: The Secret to Loving Children Effectively by Gary Chapman
Sale
If you've never heard of the 5 love languages, you're in for a treat. This popular book series started with the 5 Love Languages book for marriages and took off quickly. Now, with over 11 books in the series, this special book for parents is just as insightful.
In The 5 Love Languages of Children, Gary Chapman breaks down the 5 ways children receive and give love. Just like individual personality types, we all receive love differently. These love languages include physical touch, gifts, acts of service, words of affirmation, and quality time.
When you discover your child's love language, you can then let your child's love language assist you as you parent them accordingly. In this book, Gary gives parents practical ways to discipline, connect with, and even educate children with any love language.
For parents feeling like discipline doesn't work with their child, they might find hope in these pages. Gary suggests that some discipline measures don't affect a child because they aren't connected with their natural love languages. And the same is true for connecting with your child.
As a mom of 4, I can say that knowing my children's love languages has been extremely helpful. Gary's knowledge will allow you to serve each of your children in unique ways that build lasting relationships and trust.
Best for Parenting Children with Special Needs – Different: The Story of an Outside-the-Box Kid and the Mom Who Loved Him by Sally Clarkson and Nathan Clarkson
Sale
Different
TYNDALE HOUSE
Clarkson, Sally (Author)
English (Publication Language)
256 Pages – 01/24/2017 (Publication Date) – Tyndale House Publishers (Publisher)
Let me introduce you to a legend in Christian parenting—Sally Clarkson. The mother of 4 extremely successful and well-rounded children has much wisdom to share. As an author of over 30 excellent books and counting, this gem from Sally will not disappoint.
In Different, Sally and her son Nathan tell the story of Nathan's childhood. Sally shares the highs and lows of raising a son who has ADHD, OCD, dyslexia, and anxiety. Her raw story-telling and Biblical encouragement will leave you feeling refreshed and seen.
Nathan reflects on his childhood and shares his insight on what it was like to be a "different" child. This mother and son duo wrote this book in hopes that others would be brave enough to parent a different child in a way that looks at the child's needs instead of their actions. Sally seeks to help others avoid harmful parenting advice of "fixing" your child's behavior or labeling them as "bad".
There is no doubt that just about every parent will find treasures in the pages of this book. After all, each of us is different in our own way. When you embrace your child's differences and see them as unique gifts to the world, you can then brush off the world's opinion of your family.
If you're a parent in the trenches of raising a child with special needs, this is a must-have for your reading list. Once you finish this book, you just might find yourself scouring the pages of Sally's other Christian books on parenting as well.
Best for Parenting Girls – She Is Yours: Trusting God As You Raise the Girl He Gave You by Jonathan and Wynter Pitts
She Is Yours
Pitts, Wynter (Author)
English (Publication Language)
224 Pages – 09/01/2017 (Publication Date) – Harvest House Publishers (Publisher)
Parents of young girls in today's society have plenty of challenges when it comes to raising their young women. With so many messages aimed at their self-worth and plenty of concerning trends, parents might find themselves in need of guidance. This book was written specifically for parents looking to raise confident women of God.
In She is Yours, Jonathan and Wynter Pitts share stories and encouragement gathered from their years of raising their 4 daughters. It's their hope to come alongside parents of daughters and give them a guide. This book is written to help you trust the Lord as you walk alongside your daughter in the journey to motherhood.
In these pages, you'll find plenty of practical advice for raising girls. You'll also find prayers throughout the book that you can use to pray over your daughter. Many parents have found their stories to be highly relatable and encouraging.
As you rely on the Lord to help you raise your daughter, the authors encourage you to draw close to Him. This book is sure to challenge you to deepen your walk with the Lord.
Best for Parenting Boys – Wild Things: The Art of Nurturing Boys (A Practical and Encouraging Guide to Christian Parenting) by Stephen James and David Thomas
Sale
Wild Things
James, Stephen (Author)
English (Publication Language)
368 Pages – 02/01/2009 (Publication Date) – Tyndale House Publishers (Publisher)
Parents of young men know that boys are wired with specific needs. Their love for adventure and the "wild things" of life is clear. When raising these young boys to be men of God, it's important to look at their design.
In Wild Things, authors Stephen James and David Thomas do exactly that. This book is written with scientific evidence on how boys develop from the moment of conception. Parents will find plenty of "aha moments" as they discover the why behind their boy's behavior.
Stephen and David believe that you should understand God's plan for boys and the ultimate design for their gender. With this knowledge, you can then nurture them in a way that helps them to become the men they were created to be.
Parents will love the practical advice and Biblical encouragement throughout each chapter. This is not a parenting book that will leave you asking "but how" at the end. You'll walk away with practical ways to nurture your young man at each stage of his life.
Best for Discipline Help – Loving Our Kids on Purpose: Making a Heart-to-Heart Connection by Danny Silk
Sale
Loving Our Kids on Purpose
Danny Silk (Author)
English (Publication Language)
192 Pages – 03/28/2013 (Publication Date) – Destiny Image Publishers (Publisher)
One of the most common questions parents have is how to discipline their children. There are so many methods and research backing one way over another. Weary parents will find hope and encouragement in these pages.
Loving Our Kids on Purpose by Danny Silk is the Christian parenting book you've been searching for. Christian parents who are looking for a way to Biblically train their children will find Danny's advice to be refreshing. Danny believes that our job as parents is to guide a child's heart, not force them into submission.
Through plenty of real-life examples, Danny teaches parents how to make connections with their children as they teach them obedience. Parents will walk away with practical tools they can apply to help their children make wise decisions.
Danny hopes this book will steer parents away from using discipline to control their children. He instead wants parents to connect with their children's hearts and guide them on the right path. With his help, parents can raise spiritually motivated children who value family relationships.
Best for Parenting Strong-Willed Children – The New Strong-Willed Child by James C. Dobson
Sale
The New Strong-Willed Child
Tyndale Momentum
Dobson, James C. (Author)
English (Publication Language)
288 Pages – 11/21/2017 (Publication Date) – Tyndale Momentum (Publisher)
If you've found yourself parenting a child who likes to test every boundary and push all your buttons, you might have a strong-willed child. Parenting a strong-willed child can be exhausting. You might find yourself wondering if you're doing something wrong.
In The New Strong-Willed Child, James Dobson will radically change your viewpoint of your strong-willed child. While many see these children as "bad" or a nuisance, James explains what's going on in the mind of these kids. Parents who feel fed-up with their child's behaviors will find his stories and advice encouraging and relatable.
Many will find the author's advice on discipline to be refreshing as well. James Dobson lays out the groundwork for discipline that is done in love and not under anger. He also explains the importance of protecting the child's spirit and ensuring they feel loved throughout.
Parents who have a child that seems to get out of control will find comfort in knowing they aren't alone. When parenting battles seem extreme, it can be hard to ask friends for advice, solely out of embarrassment. This book allows parents of strong-willed children to take a deep breath knowing that there is hope.
Best for Parenting on Sexuality – Mama Bear Apologetics Guide to Sexuality: Empowering Your Kids to Understand and Live Out God's Design by Hillary Morgan Ferrer
Sale
Let's be honest. No Christian parent looks forward to having "the talk" with their child. You might even fear that it will be awkward for both you and your child.
Mama Bear Apologetics Guide to Sexuality by Hillary Ferrer is the perfect guide to talking to your kids about sexuality. Hillary is passionate about making this conversation a normal part of your child's life. She wants parents to raise children who know the truth about God's plan for sexuality.
In this book, Hillary equips parents with the truth to defend the Biblical design for love and sexuality. She also brings several heavy topics to the table, so that parents are prepared to confront them head-on. Hillary hopes that no parent feels intimidated by the cultural lies about sexuality our children will hear from the world.
You might assume this book is for parents of teenagers. However, this guide is written for parents of all ages. The earlier you start equipping yourself with truth and having age-appropriate conversations about sexuality, the better.
This book is hands-down one of the best Christian parenting books on sexuality. Mama Bear Apologetics has become a popular brand in Christian parenting. After reading this book, you might find yourself looking for more content from this dynamic resource.
Final Verdict
Sale
After rounding up the best parenting books for Christian living, our top pick is The 5 Love Languages of Children: The Secret to Loving Children Effectively by Gary Chapman and Ross Campbell.
Here's why we love this book:
Advice for All Parents: Some parenting books are geared towards specific family types like single moms or parents of teenagers. This book, however, contains advice applicable to any family regardless of the ages of your kids, parenting style, or family type.
Scientifically Backed: Dr. Campbell has spent over 30 years as a clinical psychiatrist focusing on the relationship between parents and children. His knowledge and findings are what helped him co-author this book.
Stood the Test of Time: This book is not new in the world of Christian parenting. Nearly 30 years old, and with over 20 million copies sold, you can count on this being a solid choice for parenting advice.
For these reasons, we think The 5 Love Languages of Children is truly one of the best parenting books for Christian parents! It's worth adding to your reading list.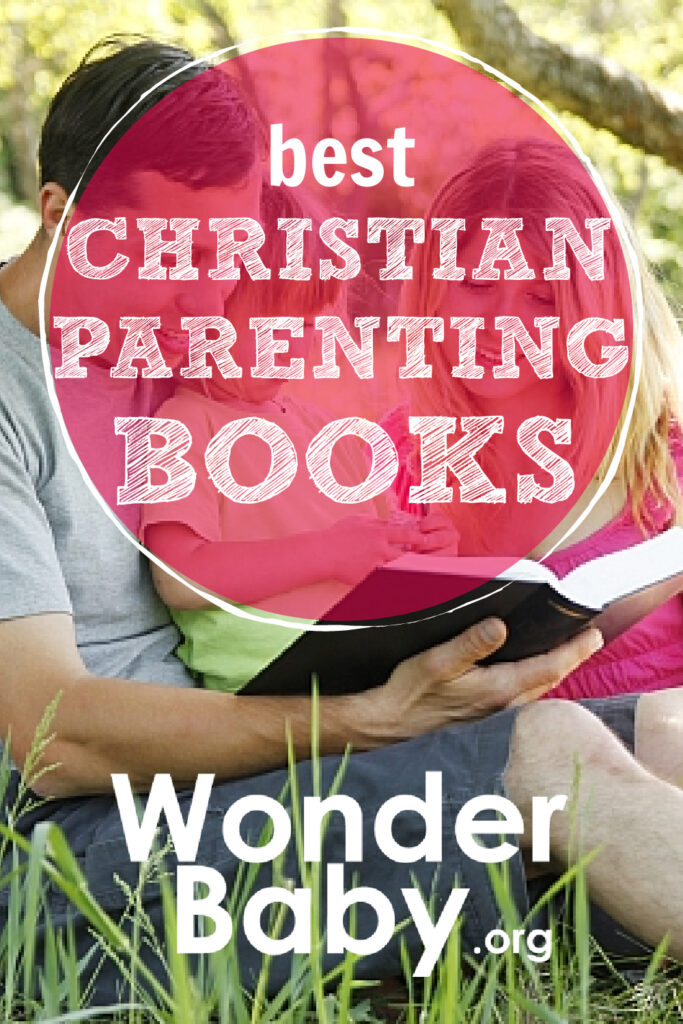 Related Posts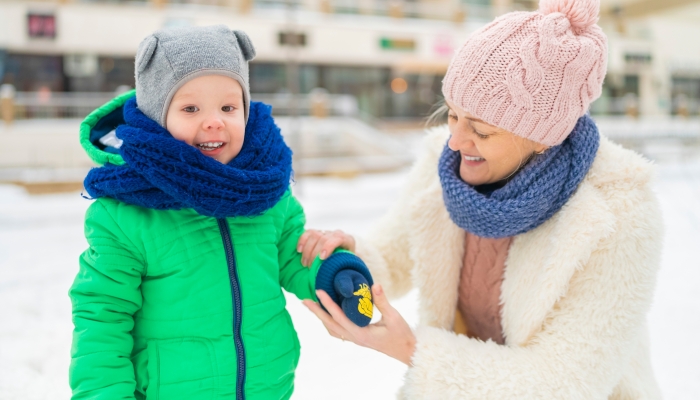 Product Reviews
As winter approaches it's time to shop for mittens and gloves for your toddlers and you'll probably need more than one pair!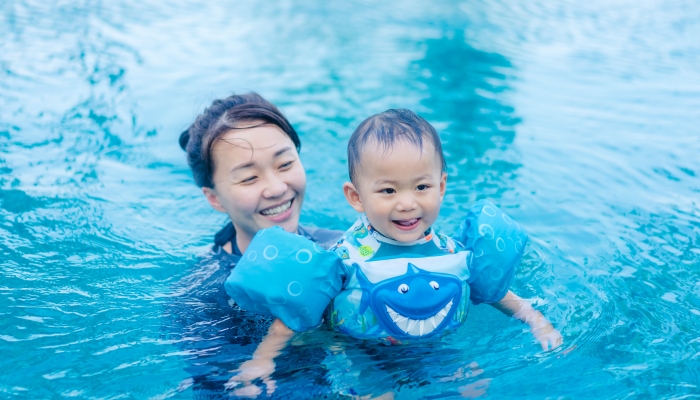 Product Reviews
Shopping for an infant life jacket? Our list of the best infant life jackets will steer you in the right direction.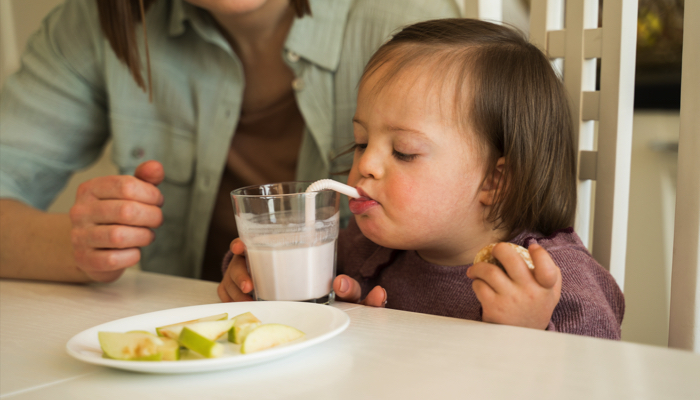 Product Reviews, Special Needs
For children with disabilities, adaptive tools are essential for learning how to master self-care skills like grooming, hygiene, and self-feeding.