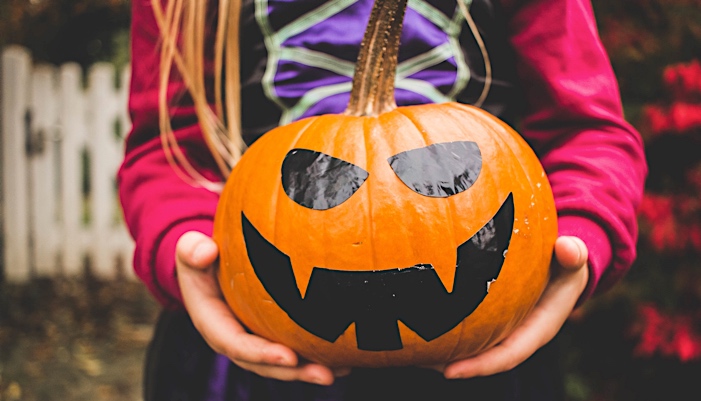 Halloween is one of my favorite holidays. Maybe because I'm an October baby and all my birthday parties as a kid were Halloween themed… or maybe because I love chocolate!
Either way, Halloween is turning out to be one of my son's favorites too as he gets to dress up and visit the neighbors and ask for candy. And as with everything in our house, Halloween is also a time to sing songs!
Do you know any Halloween classics? What about Five Little Pumpkins by Raffi? Or maybe that old stand by, Monster Mash?
Did you know that there are some amazing kids musicians creating new Halloween classics that will really get you in the spirit? We've collected our top ten favorites (as judged by myself and Ivan) and created a spine-tingling holiday playlist fit for tots and fun for mom and dad, too!