Make Your Own No-Bake Peanut Butter Bars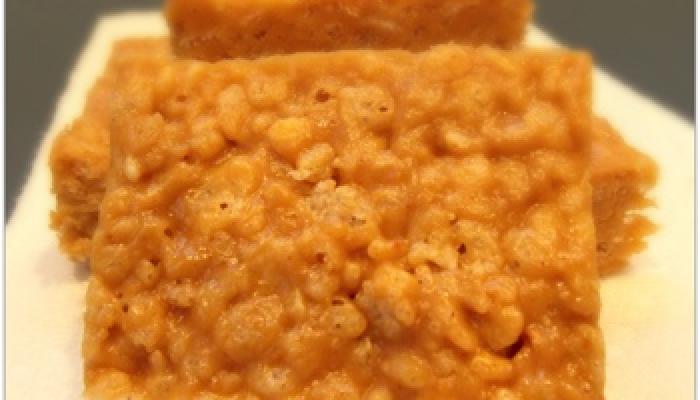 Baking in the kitchen is a wonderful experience for any kid and especially for children with special needs. In the kitchen kids can learn about math and measurements, cleanliness and hygiene as well as basic daily living skills.
Kids who are blind can learn where things are kept in the kitchen and how to find food in the refrigerator; they can experience different textures, flavors and smells and learn how ingredients mix together to create new dishes.
In other words, don't shoo your child out of the kitchen when it's time to cook – make room for them and get them involved!
When cooking with a child, it's best to start with simple recipes that are also tasty and safe to eat as they're being prepared (so try to find recipes without eggs, for example, so your child can taste what they're doing along the way). I also like recipes that stay away from the oven, at least to begin with, so they are easier and safer for younger kids or kids with limited abilities.
I found a recipe for no-bake peanut butter cookies on Martha Stewart's website that was almost perfect – definitely tasty, but involved a bit too much sugar for my liking and preparation on the stove top. I cut back on the sugar pretty significantly and altered the recipe so that it can be made in the microwave instead. Here's what I came up with….
What You'll Need:
1 1/2 Tb butter
1/2 cup corn syrup
1/2 cup brown sugar
1 tsp vanilla
1 cup peanut butter
3 cups Rice Krispies
Making Your Peanut Butter Bars
We always start any cooking project by checking out all our ingredients and tools. Ivan likes to touch the bowls and measuring cups and see what sort of foods we're using. In this recipe, he really enjoyed taking the bag of Rice Krispies out of the box then touching (and smacking) the bag and feeling the crispy crunchy cereal in the bag.

For the recipe, the first step is to make the peanut butter sauce. Combine the butter, corn syrup, brown sugar and vanilla in a bowl (the butter helps the bars to stick together, but you can omit if you want to reduce the calories a bit). Place in the microwave for one minute and check to see if the butter is melted. If not, microwave a little longer (checking every 45 seconds or so to make sure your mix doesn't make a mess in your microwave).
Once the butter is melted, stir in the peanut butter and microwave for another 45 seconds. Stir until well combined. You've got your tasty peanut butter sauce!
Measure 3 cups of Rice Krispies cereal and pour into a big bowl. Add your peanut butter sauce and stir, stir, stir!
This is the point where things get really yummy! Ivan would stir, then taste, then stir, then taste. As long as you're not planning to share these bars with neighbors, there's no problem with getting in a lot of taste tests and spoon licking. Somehow we still managed to have enough left over to actually make our bars!
Pour the Rice Krispie mix into a pan and pat the mix in place. Set aside to cool then cut into bars. They're still tasty, but Ivan actually liked them better when they were warm!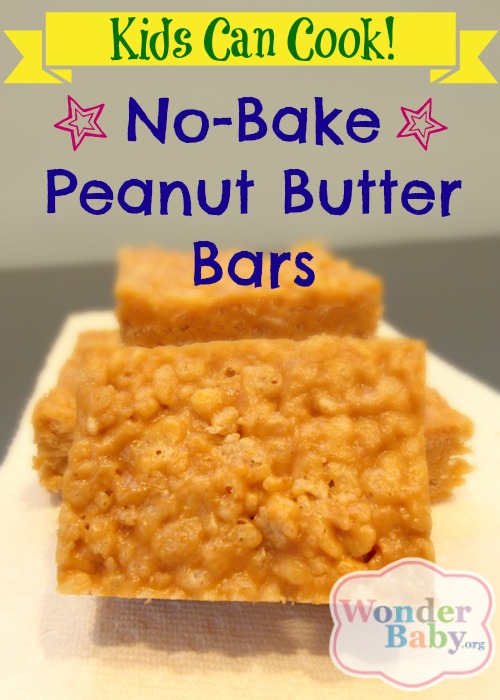 Related Posts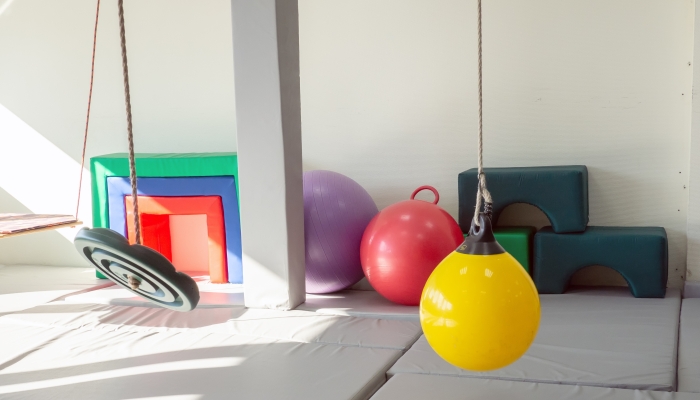 Sensory Activities
Have you considered creating a sensory room or sensory space in your home? It doesn't have to be difficult or expensive. Take a look at these simple ideas.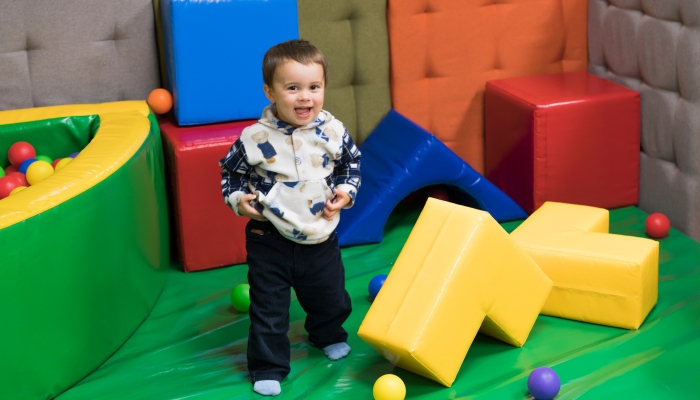 Sensory Activities
Sensory soft play delights the senses but did you know it also helps develop your child's physical, social, emotional, and cognitive skills, find out more.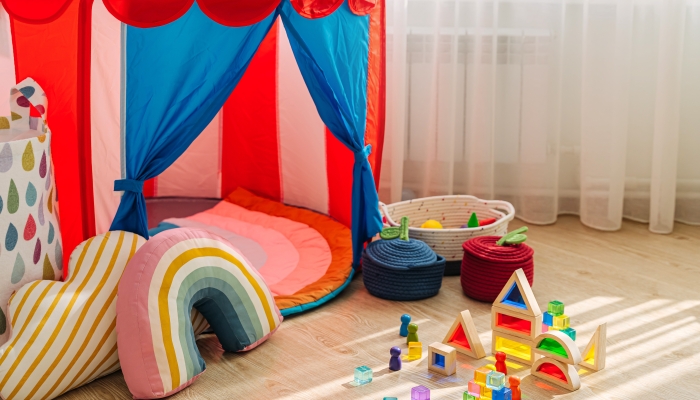 Sensory Activities
If you're looking for resources to help your child's sensory regulation, look no further than a sensory corner! Learn how to create the perfect sensory corner.