13 Best Noise Canceling Headphones for Autism of 2023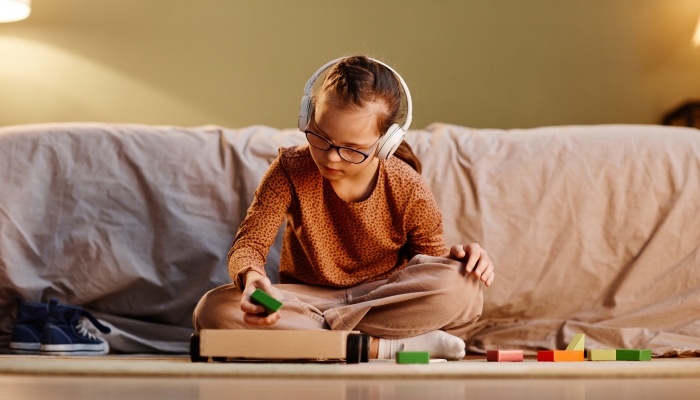 This post may contain affiliate links; please see our terms of use for details.
A common symptom of autism spectrum disorder is sound sensitivity.
Loud, high frequency or background sound can trigger sensory overload and meltdown for children with autism or sensory processing disorder.
Noise canceling headphones can be an effective tool for helping autistic children cope with loud environments, ambient noise, or sounds they find overwhelming.
The drone of the fridge. The siren of a police car as it whizzes past. Conversations in the distance. The hum of the vacuum. A crying baby outside. The high-pitched whirr of a computer fan.
Any of these sounds – which most neurotypical people may not even notice – can be overwhelming, and even distressing, for a child with autism spectrum disorder or sensory processing disorder. Sound sensitivity is a common symptom of autism and can lead to sensory overload, anxiety, and meltdown responses in some children.
Sound sensitivity can be tricky to deal with because even the most vigilant parent can't control ambient noise or sudden bursts of sound that may happen in public, in school, or even at home.
But noise canceling and noise reduction headphones for autism can be a really useful and simple tool to help your child cope with noisy environments and loud noises. And we have looked into some of the best options out there.
Best Noise Reduction for Little Kids
Best for Durability and Toughness
Best for Comfort
Vanderfields Kids Ear Protection Ear Muffs
Best Noise Reduction for Little Kids
Best for Durability and Toughness
Vanderfields Kids Ear Protection Ear Muffs
Best for Comfort
Our Top Choice – 3M Peltor Ear Defenders
3M are known for their quality products. And with among the highest noise reduction rating of any headphone, you can trust the Peltor Ear Defenders to block out loud noises of all kinds.
If you're looking for a high level of noise reduction for ages two and up, these 3M Peltor Ear Defenders are a great choice. They come in a variety of fun neon shades. They have an adjustable cushioned headband sized to fit young children. Padded ear cups fit over your child's ears, and they seal well against the head..
They're more expensive than some other brands, but parents rave about how well they block outside noise. The high noise reduction rating (NRR) of up to 27 dB (check your package) means they're ideal for events like fireworks displays, parades, concerts or spectator sports.
Age Range: 2 years and up | Noise Reduction Rating (NRR): 27dB
View on Amazon | View on eBay.com
Best Value for Little Kids: Lucid Audio Hearmuffs
Lucid Audio Hearmuffs
Advanced hearing protection that protects children from harmful loud noises
Adjustable headband with smooth foam for maximum comfort and preservation
Child safe materials
Patented infant growband for comfort and fit from birth to 4 years
These reasonably priced, noise reduction, over ear headphones by Lucid Audio come in a variety of rainbow bright colors. They have a lot of cushioning and an adjustable headband with super soft padding to fit toddlers and children up to age five.
Noise reduction headphones that fit this age range comfortably can be difficult to find. An advantage of these is that they are sized for a child's ears and head and are light and comfortable enough for little ones to wear.
Although they don't block out all noise because they aren't noise cancellation headphones, they do filter and muffle ambient noises. For many children, this is enough help to prevent overstimulation and meltdown from too much noise.
They don't cut your child off from the noise of the outside world, but they do reduce it to help them cope when there's just too much sound.

Age Range: 5 years and up | Noise Reduction Rating (NRR): 22dB
View on Amazon | View on Walmart.com | View on eBay.com
Best Design and Portability for Kids: Muted Children's Ear Muffs
Muted Children's Ear Muffs
Adjustable, soft head band and cushioned ear cups create a comfortable fit from toddler to teen.
Great for infants or babies who need extra hearing protection due to sensory sensitivity, autism or aspergers.
Stylish and unique, Muted's hearing protection headphones come in fashionable patterns that your kids will want to wear.
Ear muffs are lightweight and collapse to an easy packing size to go wherever life takes you.
These noise reduction earmuffs from Muted offer a choice of vibrant, cool, and funky designs for your child to choose from. If your child is self-conscious about wearing ear defenders because of how they look, this brand has great designs that your kids will love.
Unlike other noise reduction headphones which can be awkward to carry to fit into your child's bag, these are foldable and collapse into a carrying case, making them easy to transport. The padded headband does not offer as much cushioning as other options, so keep that in mind if super soft padding is important to your child.
But if cool designs and easy portability are what you're looking for, these are a great, reasonably priced option, for children ages two to teen.
Age Range: 3 years and up | Noise Reduction Rating (NRR): 27dB
View on Amazon | View on Walmart.com | View on eBay.com
Best for Durability and Toughness: Vanderfields Kids Ear Protection Ear Muffs
Vanderfields Kids Ear Protection Ear Muffs
Provide Calmness & Focus to your Child. 65% of children with autism are oversensitive to sound. Get them noise-canceling headphones for kids and reduce the sounds that are upsetting to them.
Protect your Kid's Ears. 17% of young people have hearing loss from noise exposure. Wearing kids' earmuffs for noise reduction in the right situations protects them from permanent hearing damage.
Comfortable Ear Protection for Kids that Last. We all know that kids will put the material to the test. Kids noise-canceling earmuffs are made of ABS & steel construction to ensure they won't break.
Safety is Guaranteed. Unlike other brands, the safety ear muffs for kids are certified and represented factually. Rated 21dB NRR (ANSI S3.19-1974), 27dB SNR (CE EN352-1), age 3-16, and it's toxin-free.
Although these are among the least expensive ear defenders on this list, don't mistake the Vanderfields Kids Protection Ear Muffs for a cheap pair of headphones. With steel construction underneath the padded headband and cushioned ear cups, these noise reduction headphones can withstand the knocks and bumps that any child can put them through.
They come in a rainbow of colors and are collapsible, making them easily portable. These are noise reducing headphones, so they don't block all noise, but they do help reduce the volume of the outside world which can help many children on the autism spectrum.
These headphones fit children from ages three to twelve.
Age Range: 3 years and up | Noise Reduction Rating (NRR): 20dB
View on Amazon | View on Walmart.com | View on eBay.com
Best for Comfort: Vic Firth Kidphones
Vic Firth Kidphones
Non-electronic headphones
Specially sized for children
Reduce overall noise levels by 22 decibels
The Vic Firth Kidphones are simple, affordable, and comfortable. These are noise isolation headphones which block and muffle outside noise. Designed for learning to play the drums, these headphones are also recommended to help with sound sensitivity.
Parents of children with sound sensitivity and autism spectrum disorder consistently agree that their kids love this product and use it frequently. The adjustable headband suits children up to age twelve. They block out enough noise to allow children to concentrate or to just have a sensory break without cutting out all noise.
These are not as heavily padded as some other brands. But the size and fit of these headphones seem to make them comfortable for children, not putting too much pressure on their heads and fitting over their ears. Sometimes simple is best!
Age Range: 3 years and up | Noise Reduction Rating (NRR): 22dB
View on Amazon | View on Walmart.com | View on eBay.com
Best for Sleep and Kids Who Don't Like Headphones: Cozyphones Headband Earphones
Sale
Cozyphones Headband Earphones
SUPER COMFORTABLE KIDS HEADPHONES – with thin 1/8″ volume limiting speakers and durable extra-long tangle free braided cable. These earphones are a great alternative for girls & boys of any age who hate earbuds or struggle with bulky over the ear headphones.
VOLUME LIMITED FOR HEARING PROTECTION – The headband is soft and washable, and the thin speakers are limited to 90 dB to protect little ears. No earbuds sticking in the ear, or bulky headphones that do not really fit. Can also be pulled down over the eyes as a sleep mask for a worry-free nap. These headphones are also great for sensory issues and special needs!
BEST EARPHONE FOR KIDS TRAVEL & SCHOOL – Comfortable, foldable, and easy to carry. CozyPhones pack easily in a backpack or suitcase. Our stretchy headband stays in place and will not interfere with car seat headrest or airplane seats, allowing your child to sleep comfortably while traveling. The perfect gift for boys and girls.
THE PERFECT GIFT FOR HOLIDAYS – a unique and fun gift for for friends and family. Surprise them these super comfortable, breathable, lightweight headphones. Great gifts for Christmas, holiday, fathers, mothers, women, men, moms, dads, teens, kids, and just about anyone! EASY BREEZY CLEAN – After traveling across town or the world, easily clean your kid's headphones! Simply remove the speakers and machine wash your headband to enjoy its being fresh and clean like new!
Some kids with autism may have sound sensitivity but may also struggle with finding comfortable headphones. The big ear cups and headbands don't work for every autistic child. Enter Cozyphones Headband Earphones, a great option for kids who don't like wearing headphones.
Cozyphones are soft fleece headbands that contain small speakers with limited volume, allowing your child to listen to music or watch a tablet at a safe level. They are perfect for children who find headphones uncomfortable but still need some noise reduction.
They are also comfortable sleep headphones. Many children with autism spectrum disorders find that sound in the environment disturbs their sleep. They may need to listen to soft music or stories to help them fall asleep and drown out outside noise. Cozyphones are the perfect alternative to bulky headphones that can be impractical for sleeping.
For young children, they come in a variety of cute and cozy characters to choose from, including pandas, foxes, unicorns, and friendly monsters. A great option for sleep headphones.
Age Range: 3 years and up
View on Amazon | View on Walmart.com | View on eBay.com
Best Noise Isolation Wireless Headphones: Puro Soundlabs Kids Bluetooth Headphones
Puro Soundlabs Kids Bluetooth Headphones
MAXIMUM PROTECTION FOR KIDS: The BT2200s are designed to be safer headphones for kids. Made to protect young listeners' eardrums from early hearing damage following the World Health Organization's recommendation of an 85dB-limited volume range.
STUDIO-GRADE AUDIO QUALITY THAT IS SAFER FOR KIDS: Our patent-pending Puro Balanced Response Curve provides your kids or teens with the finest genuine studio sound, including clear, crisp vocals and full dynamic bass–all within the safety of 85 dB. Built-in microphone, great for online learning.
LONG-LASTING BLUETOOTH HEADPHONES: The one-touch Bluetooth pairing with iPhone, Android, and other compatible devices makes for hassle-free listening, while a 30-foot range allows free movement! The wireless mode eliminates all dangers of entanglement in audio cables. Plus, you get 20 hours of battery life for music playback and 200 hours standby.
OPTIMUM 82% BACKGROUND NOISE ISOLATION: Our product features a fully passive design that blocks 82% of the ambient noise (@ 1 kHz). The Puro Sound Labs BT2200s are the perfect lightweight noise isolating safer headphones for kids.
If you're looking for headphones that do it all – noise isolation, wireless, volume limiting, kid-size, padded headband, choice of color, hard carrying case – and your budget allows it, Puro Soundlabs Kids' Bluetooth Headphones may be for you.
These are premium headphones and among the most expensive on this list, but they serve multiple functions. For children on the autistic spectrum with noise sensitivity, headphones that just block noise may not be enough. Playing music or therapeutic sounds may be helpful in addition to blocking noise. Older children may also want something more than just a pair of ear defenders.
These Puro headphones block up to 82% of ambient noise. They have a built-in microphone for online learning or gaming. They provide high studio sound quality, while also limiting the volume on anything your child chooses to listen to at a safe level.
They connect via Bluetooth to any compatible device with a range of up to 30 feet. And because they're wireless headphones, there are no cords to get entangled with, allowing your child free movement.
Age Range: 2 years and up | Noise Reduction Rating (NRR): 27dB
View on Amazon | View on Walmart.com | View on eBay.com
Best Active Noise Canceling Wireless Headphones: Prohear Kids Bluetooth Noise Canceling Headphones
Prohear Kids Bluetooth Noise Canceling Headphones
ENJOY SILENCE FROM LOW-FREQUENCY: Featured with the digitally active noise-cancellation technology, these headphones could instantly pick up and filter out up to 90% of low-frequency ambient noise (such as cabin noise or the humming of a car engine) to help kids focus on their studying. It also has excellent microphone noise reduction systems that allow kids to have a clear and crisp voice during calls, perfect for distance learning, car trips, airplane travel, outgoing, etc
HIGH-FIDELITY SPEAKERS & SAFE VOLUME LIMIT: Equipped with 85dB safe auto-limit volume and provide superior high-resolution sound and high-performance HIFI technology. Incredible sound quality brings you a feast for your hearing. Immerse the music and enjoy yourself in the adequate volume but not harmful to kids' sensitive ears
SMART BLUETOOTH 5.0 & NEVER POWER OFF: Design with Bluetooth 5.0 technology that provides a more stable connection than others, no longer have to worry about the sound always be choppy (The effective range under without wall obstacles > 33ft); Allowing little ones seamlessly stream entertainment from any other Bluetooth-enabled device. You can enjoy up to 25 hours of playtime per full charge using Bluetooth mode and get infinite playtime at wired mode, Ideal for long travels
PRESSURE-FREE COMFORT: 010 blue child active noise-canceling headphones feature an innovative heat relief design through soft, breathable ear cup cushions that are filled with memory foam to fit snugly over your kids' ears. Additionally, equipped with 90° revolving ear cups and the large ear pads give ample space for the ears and help relieve pressure off them so that you can wear these headphones for longer without feeling the effects of ear fatigue
A great wireless headphone option that also provides active noise cancellation (ANC) is the Prohear Kids Bluetooth Noise Canceling Headphones. ANC headphones work by taking in soundwaves on the outside and inside of the earphone and producing the opposite noise or frequency. The frequency outside is then effectively canceled by the frequency inside.
This pair from Prohear, available in metallic blue and metallic pink, reduces 90% of environmental noise, like car or airplane cabin noise. Reducing that much sound can really help a child on the autism spectrum maintain focus or block out sensory stimuli that may be making them uncomfortable.
They provide good sound quality but also have a volume limit to ensure your child is listening safely. They are Bluetooth compatible and when they're fully charged you get 25 hours of play time.
But a really smart feature of these headphones is the ear pads. They are breathable to release heat and they have memory foam. They are large with 90-degree revolution on the ear cups so that they fit your child comfortably, allowing them to wear them for longer.
And these are just a little more than half the price of some active noise-canceling headphones, so they're a good deal too.
Age Range: 3 years and up | Noise Reduction Rating (NRR): 25dB
View on Amazon | View on Walmart.com | View on eBay.com
Best Eco-Friendly and Versatile Headphones: POGS Kids Bluetooth Wireless Headphones
POGS Kids Bluetooth Wireless Headphones
Robust and comfortable design: strong, durable materials to survive handling by kids yet lightweight for lasting comfort
Bluetooth and Wired: Enjoy up to 12 hours of wireless battery life or use the included cable for unlimited audio on long trips
Designed for sensitive children's ears: protects hearing by limiting volume to 85 dB without compromising sound quality
Adjustable and foldable: the adjustable headband ensures a perfect fit as your child grows, and is foldable for easy storage and travel
For ages three to twelve, these POGS Kids Bluetooth Wireless Headphones provide noise reduction along with a lot of other cool and unique features.
In addition to having a padded headband, connecting to Bluetooth, and being wireless, they also have a microphone like most headphones in this category. But POGS also comes with two fabric cords for times when Bluetooth is not available.
The Quicksafe Cable doesn't tangle and is extra strong. The POGLink Cable allows you to link two POGS sets together to enable music or movie sharing. This is a nice feature for siblings or friends to enjoy music together.
They were designed with kids in mind, as the headphones can be bent, twisted and dropped and they won't break. But even better, they're made with non-toxic materials with 100% recycled packaging and waste-free production. And ten percent of every purchase goes toward the planting of trees.
A versatile set of headphones that you can feel good about buying.
Age Range: 3-12 years
View on Amazon | View on eBay.com
Best Noise Reducing Ear Plug: Flare Audio Calmer Kids
Flare Audio Calmer Kids
EARPLUG ALTERNATIVE | Calmer Kids is an alternative to traditional earplugs. A small and discreet device worn in the ear to reduce stress for children without muffling sound. They reduce the stress response to annoying noises such as busy places, classrooms, playgrounds, eating and chewing, electric buzz, cutlery, ticking/tapping and gaming and calms their environment in a subtle, but potentially life-changing way.
FOUR FUN COLOURS | Calmer Kids is made from safe, non-toxic, soft and durable silicone that comes in four fun colours (Red, Yellow, Blue and Translucent). Its discreet design means children can wear Calmer Kids without feeling self-conscious about having them in their ears. Most people won't even notice they have them in! Calmer Kids accurately guides sound into our ears resulting in less distortion for a cleaner, more defined, and pleasant audio experience.
SOUND SENSITIVITY | Calmer Kids helps children who experience sound sensitivity but don't want to feel isolated from the world. Calmer Kids works by changing the internal shape of our ears and are hollow so they won't block volume like earplugs do. They simply make trigger sounds less annoying and much more manageable. It is particularly helpful for sensitive hearing and neurodivergent conditions including ADHD, autism, dyslexia and Misophonia.
MAKE SPIKY SOUNDS SMOOTH | Reduces stressful noises such as busy places, schools and classrooms, playgrounds, eating and chewing, electric buzz, cutlery, ticking/tapping and gaming and anywhere else you want a calmer environment. Calmer Kids improves relaxation, concentration and reduces stress and irritable feelings helping them focus in class.
If your child is sensitive to the pressure of headphone headbands or doesn't like the feeling of headphones on their ears, Flare Audio Calm Kids may be worth a try.
Rather than covering the ear or blocking sound, these uniquely shaped silicone earplugs fit discreetly in your child's ear and act as a sound screen, guiding sound into the ear and filtering out distortion and muffling. Your child can still hear everything around them but with less distortion, reducing the intensity of the sound environment for them.
The unfortunate drawback of Flare Calm Kids is their tiny size which means they are easy to lose unless your child is very conscientious about them.
But they promise to reduce stress levels and help with hyperacusis and misophonia, so it may be worth stocking up on several pairs and giving them a go.
Age Range: 5-12 years
View on Amazon | View on eBay.com
Best Comfort Ear Plug: Loop Quiet Noise Reduction Ear Plugs
Loop Quiet Noise Reduction Ear Plugs
NOISE REDUCTION – Loop Quiet earplugs are reusable and durable hearing protection, made from soft silicone. They reduce most noise and help you to get in your bubble. They have a noise reduction rating (SNR) of 27 decibels, NRR of 14 and come in 6 stylish colors.
OPTIMAL COMFORT – These noise reducing earplugs come in 4 different sizes, so you can always find the perfect fit. The iconic round shape of Loop Quiet sits perfectly in your ears, making it a fashionable accessory that protects your hearing.
MULTI-PURPOSE – Loop Quiet are versatile earplugs that offer protection from loud noises and background noise in many situations. They are great for sleeping and can help you to focus or to concentrate while studying, working or reading. And of course, they are a must have while traveling or commuting.
EASY TO USE – These earplugs are easy to insert and when you wear them correctly, they don't stick out of your ears. They come in 4 sizes (XS – L), if your ears hurt, it is best to take a smaller size. If the earplugs do not reduce sound sufficiently or fall out, it is best to try on a size larger.
Another earplug option for children who don't like headphones, headbands, or who wear glasses or hats and might be uncomfortable using headphones is these Loop Quiet Noise Reduction Ear Plugs.
Made of soft, durable, reusable silicone, they come in four different sizes, allowing you to find the perfect fit for your child's ears. They are discreet and modern looking and come in several colors with an interesting loop design that your teenager won't mind wearing. They don't look like headphones or traditional earplugs. And they come with a handy carrying case.
The loop feature is very useful for children who might feel anxious about traditional earplugs getting lodged in their ears. The loop allows you to pull them out easily and means that your child doesn't feel like they can get lost in their ear.
These earplugs provide the highest level of noise reduction that Loop makes, reducing most noise and muffling voices. The company have different levels of earplugs which reduce less ambient noise if hearing voices clearly while wearing the earplugs is important for your child.
Age Range: 3 years and up | Noise Reduction Rating (NRR): 27dB
View on Amazon | View on Walmart.com | View on eBay.com
Best Active Noise Canceling Earbuds: Beats Studio Buds
Beats Studio Buds
Custom acoustic platform delivers powerful, balanced sound
Control your sound with two distinct listening modes: Active Noise Cancelling (ANC) and Transparency mode
Three soft ear tip sizes for a stable and comfortable fit while ensuring an optimum acoustic seal
Up to 8 hours of listening time (up to 24 hours combined with pocket-sized charging case)
Older children and autistic adults may prefer earbuds to large noise canceling headphones. But at this price point, Beats Studio Buds are an investment. They also do not have the volume limitation that noise canceling headphones designed for children have. And although they come with a cool carry case, as we all know, earbuds are easy to lose and misplace.
But, if you think your older child is ready for the responsibility, Beats Studio Buds are considered to be some of the best. They are active noise canceling, Bluetooth enabled, fast charging, and include a microphone. Fully charged, they have a battery life of eight hours.
The ear tips for each bud come with three different size options to comfortably fit the listener's ear.
Beats make some of the best and most popular products on the market, but you do have to consider whether these Studio Buds are the right headphones for your older child's sound sensitivity needs.
View on Amazon | View on Walmart.com | View on Target.com
Best ANC and Sound Amplification Ear Buds: Nuheara IQBuds Max 2
Sale
Nuheara IQBuds Max 2
Personal Sound Amplifier with 7 Presets
Wireless Bluetooth Streaming with Active Noise Cancellation
Mobile App for iOS and Android
Adjusts to your individual listening needs
Nuheara IQBuds Max 2 takes the concept of active noise cancellation one step further. Suitable for teens and adults, these earbuds not only block ambient noise but also help the listener hear people's voices more clearly with sound amplification.
Larger than Beats Studio Buds, so hopefully harder to lose track of, the IQBuds Max 2 are also sweatproof and water-resistant.
Their noise cancellation properties can be adjusted via an app to assist with the listener's personal preferences and hearing enhancement.
These are by far the most expensive option, but the level of tech and the quality of the sound environment they provide your teen or young adult could be well worth the investment.
View on Amazon | View on Walmart.com | View on Nuheara.com
What is Sound Sensitivity?
Before we get to the best noise canceling headphones, let's take a look at how sound sensitivity can affect children who experience it.
According to the Journal of Autism and Developmental Disorders kids with autism may have intense reactions to different kinds of sounds:
Certain frequencies, like a computer fan, that most people may not even notice
Loud sudden sounds, for example, a balloon bursting or a fire alarm
Combined sounds, like several people having a conversation in a restaurant
Specific sounds, like vacuum cleaners or the school bell
These sounds, on their own or in combination in an environment like a classroom, a playground, or a public bus, can lead to sensory overload for a child who is sensitive to sound. For children with autism who often take in too much information at once, too much sound in the environment can be overwhelming and can lead to a meltdown.
Not only do some autistic people experience sound more intensely, but they also may hear sounds sooner than neurotypical people do, which can add to their startle response.
The National Autistic Society UK explains that many sounds that neurotypical people naturally filter out or don't even notice can be very distracting, uncomfortable, or even invasive for autistic people.
For example, they might be able to hear conversations in the distance very clearly and find this distracting and unsettling. Mundane sounds, like a dog barking or a washing machine, may seem muddled, distorted, or frightening. They may not be able to cut out background noise, and so find it difficult to focus or concentrate in noisy environments. Some sounds may even feel physically painful for an autistic person.
What Are the Signs of Sound Sensitivity?
Noise and sound can trigger anxiety or panic in a child with sound sensitivity, causing them to have an over-active response. Sensory overload brought on by noise could also be a result of a problem with hearing or a side effect of medication, all of which should be explored so you can figure out the best way to help your child deal with the noise that's troubling them.
Signs that your child may be experiencing sound sensitivity include:
Avoidance of noisy places or reluctance to go to places like funfairs or the movies
Pointing out sounds that you may not even be aware of, like a humming computer or a buzzing light
Covering their ears
Becoming agitated by high-pitched noises
Becoming agitated by low, droning sounds, like a refrigerator
Being easily distracted in noisy environments
Complaining about sound
How Do Noise Canceling Headphones Help with Sound Sensitivity?
There are a few simple ways to help autistic kids with noise sensitivity cope with their environment:
Close doors and windows to shut out ambient noise
Talk to your child to prepare them before you go to public places where they may encounter sounds they have trouble with
Position them away from doors and windows at home or in the classroom when they need to focus
Provide music as a distraction
If there are certain sounds that always trigger your child – the vacuum cleaner or the school bell ringing – it may be helpful to talk to an occupational therapist about sound desensitization training to help your child learn to cope with the sound when they hear it.
You could also give your child the experience of controlling the sound so they know where it comes from, for example, turning the vacuum on and off or ringing the bell at school to see how it works. This can demystify the sound and make it less startling or frightening.
Another useful tool for reducing ambient noise when your child needs to concentrate or to give your child a break from a noisy environment is noise canceling headphones. Light, portable, and available in many different styles, noise canceling headphones can help when sensory overload is approaching or when your child needs help with focus.
Can Noise Canceling Headphones Be Used Too Often?
Keep in mind that experts caution against the overuse of noise canceling headphones for sound sensitivity. If they always use headphones to guard against specific sounds, your child may find those sounds even more distressing when they hear them without the headphones.
Desensitization training can help your child get used to the sounds that trigger them to make hearing them less difficult. If there are specific sounds that are always difficult for your child, desensitization with an occupational therapist can help.
But at other times, when your child knows they are going to be in a noisy place where lowering the volume of the environment will help them cope, noise canceling headphones can be a big help with preventing sensory overload.
What Does Noise Reduction Rating (NRR) Mean for Headphones?
Noise reduction rating refers to the level of noise that a headphone can block out, as measured in decibels (dB). A higher number indicates a greater degree of noise reduction. For instance, if you have a noise reduction rating of 25 dB, it means that the headphones can reduce noise levels by up to 25 dB.
It's important to note that while noise reduction rating helps assess how effective the headphones will be at reducing noise, it doesn't consider other factors such as fit and seal. It's always best to try out the headphones first to see if they provide an adequate seal and fit comfortably.
What Are the Different Types of Noise Canceling Headphones?
Different types of headphones can do different things to reduce, filter, or block noise, depending on your child's sound sensitivity needs.
Type of Headphones
Function
Noise reduction or noise isolation headphones

Block sound by covering the ear and sealing the space around it
Block out some ambient noise and frequencies
Filter out background noise
Lower the volume of the environment
Allow you to still hear the outside world
Good for fireworks, parties, concerts, sporting events
Come with or without speakers for listening to music

Ear defenders

Block out most ambient noise
Fit over and around the child's ear
Do not have speakers
Good for the classroom, homework, reading, help with focus and concentration
Useful for fireworks, movies, concerts, etc.

Active noise canceling headphones (ANC headphones)

Block out almost all noise by producing a frequency that cancels outside sound
Effective at blocking car, airplane cabin, and other environmental noise
Come with speakers for listening to music, podcasts, books, therapeutic sounds, etc.

Noise reduction or active noise canceling earbuds

Block noise as above, but are less noticeable and less bulky than traditional headphones

Traditional ear plugs

Block some ambient noise
Discreet, low tech, simple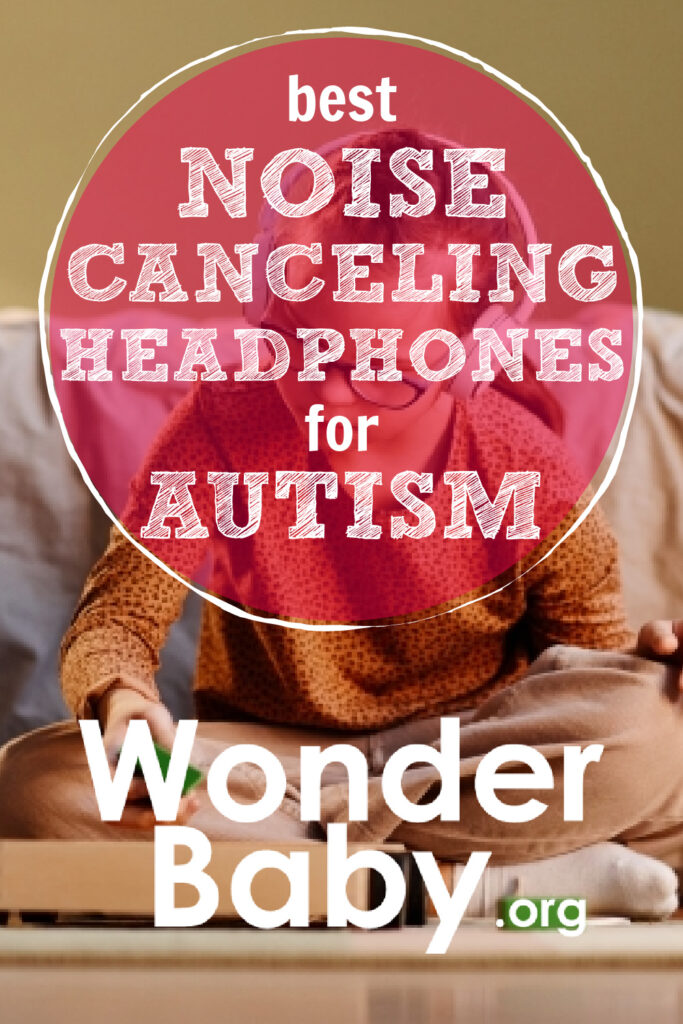 Related Posts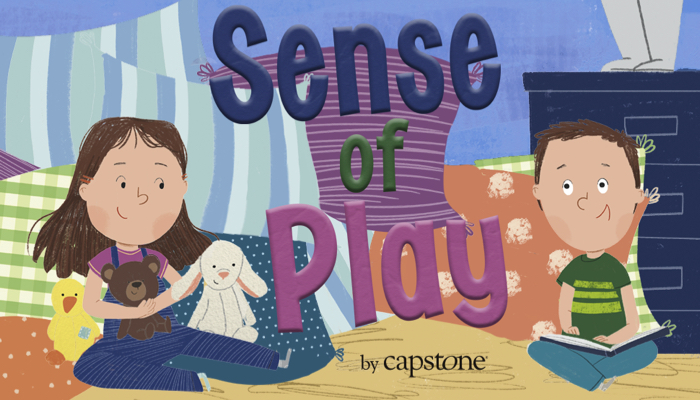 Braille and Literacy, Product Reviews, Visual Impairment
Dana Meachen Rau's book, Sense of Play, follows the adventures of Chip and Joy as they play. Chip is blind, but this doesn't get in the way of their play!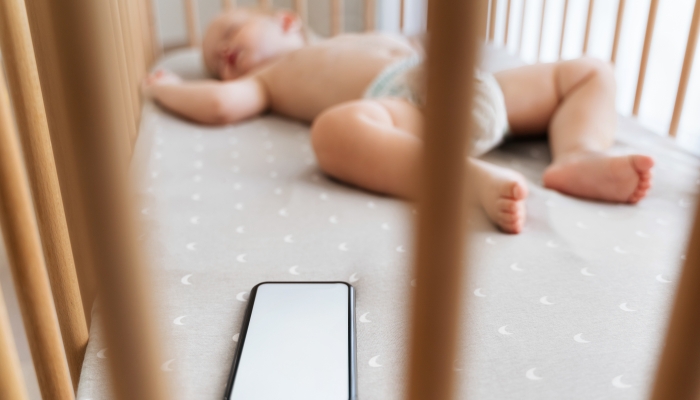 Product Reviews
Wondering whether white noise will help your little one sleep better? Here's our guide to the best baby sound machines to help your baby fall asleep soundly.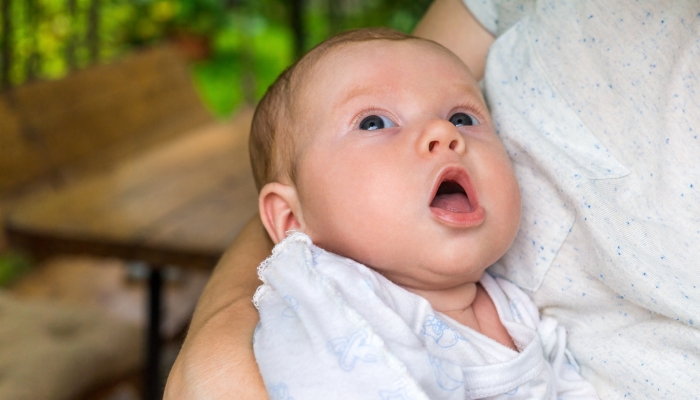 Autism, Development
If your baby's mouth is always open, you might be concerned about a link to autism. However, there are many other reasons for a babies mouth to be open.