Making Holiday Peppermint Chocolate Chex Mix!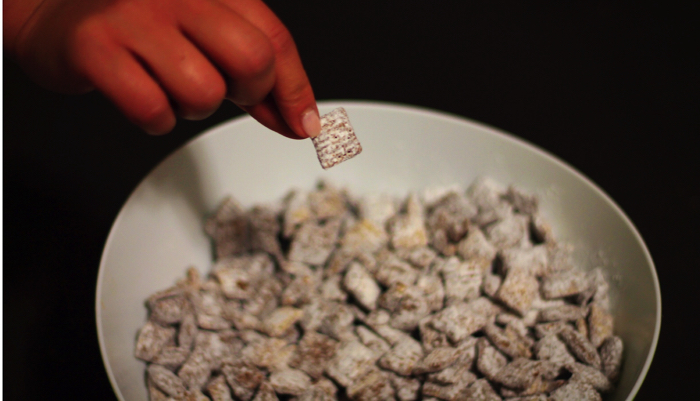 I recently found out that Chex Mixes are really easy to make and that there are about a million different kinds! Did you know this?
I also found out that Chex Mix recipes are perfect to do as a family kitchen project and that my son loves to eat them! So making a Chex Mix after school has become a regular activity for us, and he loves to include the mix in his lunchbox the next day.
This recipe is adapted from the Peppermint & Chocolate Chex Mix from the Chex website. I thought this would be fun for Christmas… plus Ivan loves peppermint. We played around with the recipe a little bit and added some of our own touches.
You can find a ton of Chex recipes at Chex.com.
Here's how to make Peppermint Chocolate Chex Mix….
What You'll Need:
3 cups Rice Chex
1 cup chocolate chips
1 cup vanilla chips
about 6 mini candy canes
1/2 cup red & green M&Ms
1/2 cup mini marshmallows

Making Your Peppermint Chocolate Chex Mix
We started by crushing the mini candy canes into small bits and powder. You could do this really easily in a coffee grinder or food processor, but I wanted to give Ivan a hands-on task (instead of a button pushing task), so we did it with the back of a metal spoon. Ivan really, really enjoyed this part of the recipe!
Next, I melted the chocolate chips in the microwave. It only took about a minute and I took the bowl out every 30 seconds or so to stir. Once the chocolate was good and melted I let Ivan combine 1 1/2 cups of the Rice Chex with the melted chocolate. Ivan really enjoyed this part, too!
When the Chex was all covered in chocolate, we laid it out on a foil-lined cookie sheet. We then took half of the candy canes and sprinkled the chocolate Chex while still wet.
We repeated this with the remaining 1 1/2 cups Rice Chex and the vanilla chips. When the recipe was all done I actually felt like it was too sweet and I might skip this step next time and just leave half the Rice Chex plain… but Ivan is happy with the vanilla covered Chex!
Place the cookie sheet in the refrigerator and let everything cool and set. This only takes about five or ten minutes. Remove, break up the candy covered Chex and combine in a bowl with the M&Ms and mini marshmallows. That's it!
Baking and playing in the kitchen can be a lot of fun, but this is also a place where kids can learn new skills and try new foods.
Ivan had never really liked marshmallows before this, but for some reason he was really interested in them as we added them to our Chex Mix. He actually reached into the marshmallow bag, pulled out marshmallows and ate them all by himself! This may sound like a small thing… but for Ivan this is huge!
And to think it was an afternoon of making Chex Mix that allowed Ivan the opportunity to work on this skill!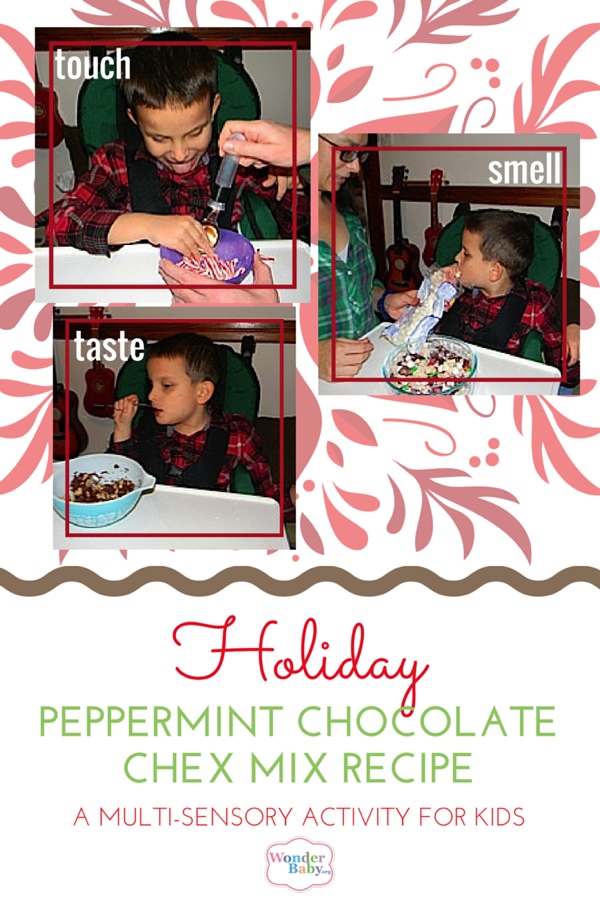 Related Posts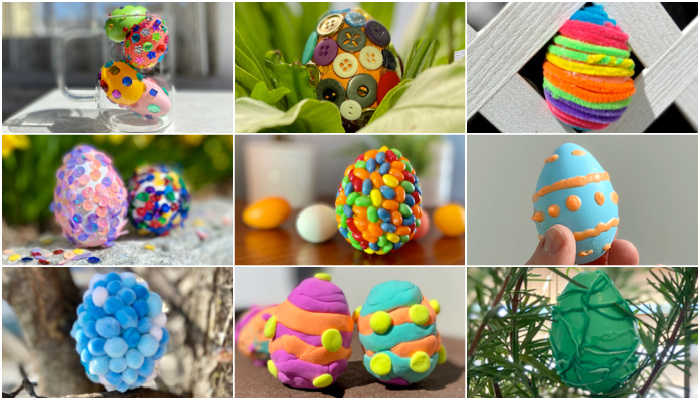 Holiday Crafts and Ideas, Visual Impairment
We'll show you how to make tactile Easter eggs for kids who are blind by adding textures or other tactile elements to your dyed eggs.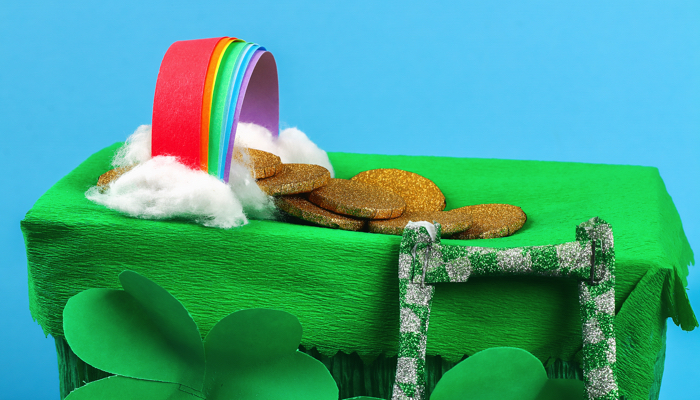 Holiday Crafts and Ideas, Special Needs
Leprechaun traps are a traditional March school project and they can be effective special needs curriculum additions as well!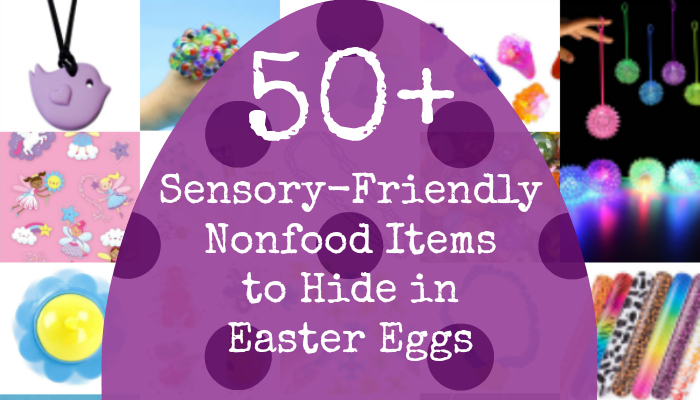 Holiday Crafts and Ideas
Our list of sensory-friendly nonfood toys to hide in Easter eggs for all those kids who can't or don't eat candy, including kids who are blind, deafblind, autistic or have...