Our 11 Top Potty Training Videos for Kids (and Parents)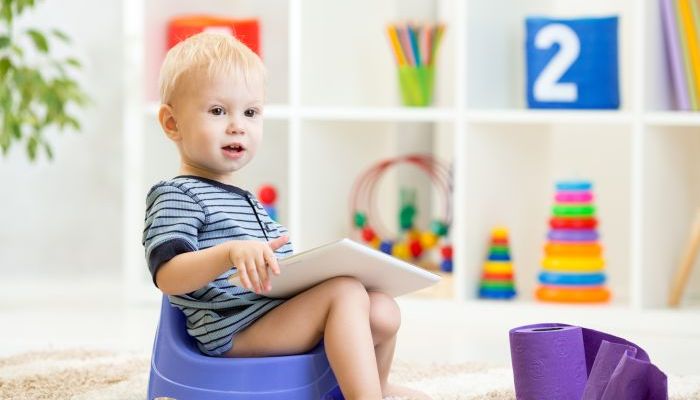 The potty training process can be a difficult time for both parents and their toddlers. Fortunately, there are many tips and tricks to help your little one learn, along with a variety of methods you can use. Kids love songs and watching videos, so why not incorporate some YouTube clips into your toilet training?
These potty training videos feature some great songs to help your little one use the potty, even if they're being especially stubborn about potty training. Below, you'll find videos geared toward both kids and their parents as well as some just for parents.
Videos For Kids
When it comes to potty training, there are some pretty catchy potty training songs that may get your toddler interested in using the potty. It can also help to see some of their favorite characters.
1. Elmo's Potty Time
One of our all-time favorite potty training videos, Elmo's Potty Time is great for little kids to watch together with their parents. Because they already know the character, your child will be more interested in watching this video.
Elmo's dad's jazz song is also really catchy and will help the entire potty training process. It teaches your child to listen to the body and that having their own potty is something special. Baby Elmo is excited to have his own potty, and the video presents the whole process as fun and not scary.
2. Go Potty, Go
Daniel Tiger's Neighborhood is very popular with toddlers and always features fun educational songs. This is one of those potty training songs that will get stuck in your head, but it's part of a great episode about making sure you try to go before leaving the house.
The episode also addresses both pee and poop through this potty song, which helps teach kids to wait to make sure they're done.
3. When You Have to Go Potty, Stop and Go Right Away
This song is another great option from a different Daniel Tiger episode about using the potty. This time it highlights how important it is to stop what you're doing and use the potty whenever you feel like you need to go. It's a great episode that helps with training your child on the importance of avoiding accidents when you can.
It also outlines all the best potty training steps, such as "flush, and wash, and be on your way." This song will get stuck in your and your child's head, which can help with the whole potty training process.
4. Pirate Pete's Potty
This is a fun five-minute video geared toward boys. It highlights how Pete is ready to move on from diapers, especially since he wants to grow up and has a little brother. It talks about all of the steps needed with a jaunty pirate tune playing in the background. The fact that he's dressed up like a pirate will also spark your child's curiosity.
This video has a story that goes along with it, so it's more like a short episode instead of just a song. This helps to add some context to what your child is learning.
5. Princess Polly's Potty
This video is by the same makers of Pirate Pete's Potty, but geared toward potty training girls instead. The premise is pretty much the same as that video, except that the main character is a girl. It highlights her getting her own potty and underwear.
It also emphasizes the fact that learning how to potty train is a key part of growing up. It doesn't have jaunty potty training songs in the background, so it's a bit quiet, but the rest of it's almost identical to the boy version of this video. It also adds context about using the potty to help kids better understand the process of potty training.
6. Little Baby Bum Potty Song
The really interesting thing about this potty training video is that it presents the first potty as a gift. Setting it up as something positive is key in getting your child excited to use the toilet. It has a cute panda, which will hold the child's attention.
The video also emphasizes that it's okay for your toddler to have accidents, and it encourages them to keep trying. The music and lyrics are soothing, so it will make your big kid feel calm and collected about taking this big step.
7. CoComelon Potty Training Song
There is a reason that CoComelon is so popular with children and their parents. It's colorful, and the songs are catchy. This video is really cute and shows two boys. One of them is the little brother who wants his older brother to teach him how to use the potty.
The little brother wants to be a big kid too, which lots of kids can identify with, especially if they have older siblings. Instead of a parent teaching, it's the older brother who gives him tips on how to use the potty.
Video Encouragement For Parents
Going through potty training with your toddler can be a frustrating process for parents. There's a lot of back and forth and trial and error, and many different potty training methods to try. It helps to know that you're not alone as you go through the potty training process.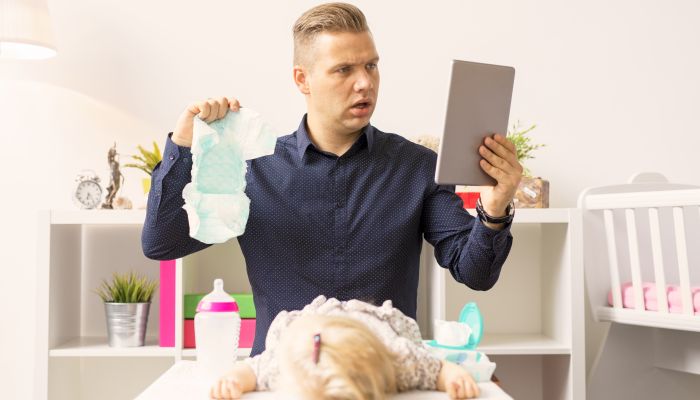 Here are some of the best potty training videos on YouTube designed to help you work with your toddler. Many of them are just for parents, but the last one can be for both you and your child.
8. When is the Right Time to Potty Train?
Many parents agonize over the right time to potty train. This video will help assure you that every kid is different and that the right time is when both you and your child are ready. Dana Obleman, creator of Sleep Sense, goes through a bunch of tips about managing your expectations.
You're going to have some pushback from your toddler, and you may need to reevaluate how you want to move forward. She also talks about using a timer to help avoid accidents and get your children used to using the potty when they need to go. This video is great for parents and provides some valuable potty training information.
9. The Gentle Potty Training Method
This video talks about taking a more gentle approach to potty training. SJ Strum, of Channel Mum, highlights how imposing strict deadlines can have a detrimental effect because it may make the whole thing more stressful if the child isn't potty trained when you expect them to be.
This video focuses on enjoying the process in a more relaxed environment both for you and the child. If you find potty training to be super stressful, you may want to look at a more gentle approach. This video is a great example of how to do that.
10. Potty Training Hacks
This potty training video offers some quick tips and hacks for getting your toddler to use the toilet. Veteran vlogger Emily Norris's first tip is to wait until your child is ready. This tip comes up time and again when you research potty training.
According to Norris, trying to potty train too early doesn't help anyone. She also talks about getting all of the potty training gear you need ahead of time, using potty training rewards, choosing things together, what travel potties look like, and different books that can help get your child interested.
11. Potty Train a Toddler in 22 Easy Steps
This video is great when you're just fed up with the whole thing and need a laugh. It's horribly accurate, which is what makes it so funny. This video highlights how potty training is a process and sometimes a very long one. It shows that you're not alone in being frustrated and how all parents are going through issues with teaching their children how to use the potty. Plus, the little girl is super cute and fun to watch.
With these potty training videos and songs, you can help your child get used to using the toilet. There is no best potty training video out there because it really depends on you and your child. You may need to try different training videos and potty training songs to get through to your kid. A lot of times, you just need to be patient!
Related Posts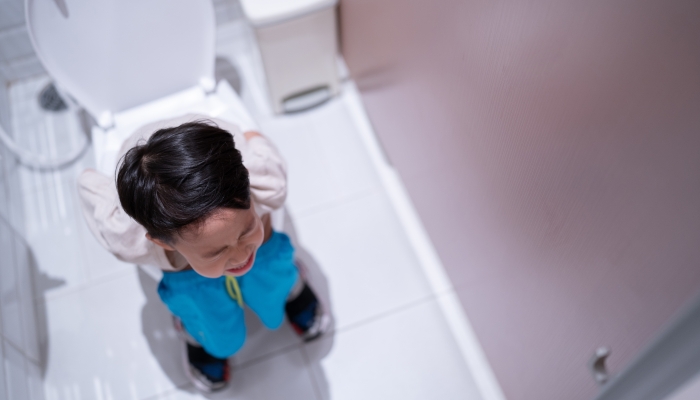 Potty Training
Constipation is common amongst children of potty training age. Many children suffer from potty training constipation, but there are things you can do to help.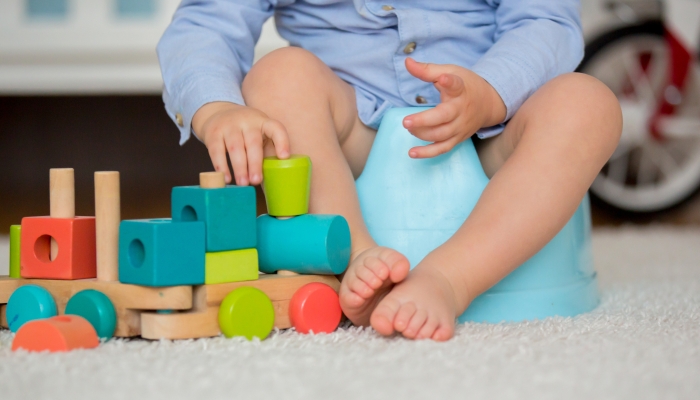 Potty Training
Learning to use the toilet doesn't have to feel like hard work. There are lots of potty training games you can play with your toddler to make learning fun.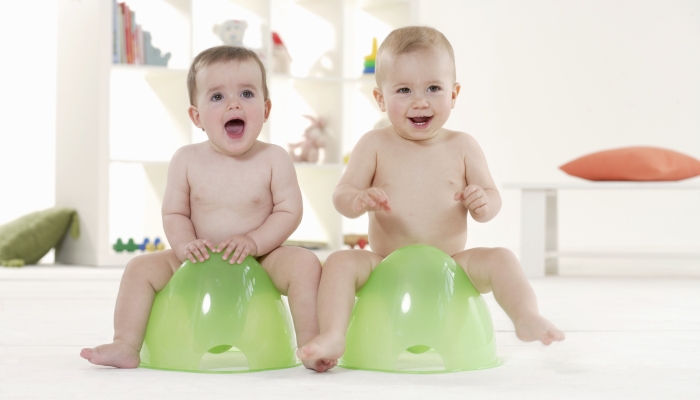 Potty Training
You can potty train twins one at a time or together, but it's important to follow their lead and go at a reasonable pace. Learn more tips here!