25 Fun Potty Training Rewards for Your Toddler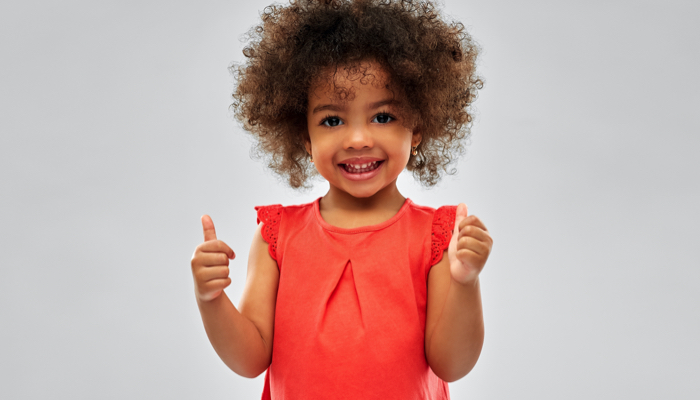 A reward system can make potty training a positive experience.
Potty training rewards can be small, simple, and free or low-cost.
The most effective potty training rewards are visual and immediate.
Potty training can seem like an overwhelming task for children and parents alike. But it doesn't have to be! Rewards can make potty training a positive experience for your toddler and take the stress out of the process for you. Potty training rewards build your toddler's confidence as they learn an important life skill.
Potty training incentives work best when they are immediate, visual, and consistent. This helps your toddler connect using the potty correctly with a positive experience. If you can't give a reward right away, make sure you explain to your toddler exactly why they've earned it when you give it to them later.
Using these simple and fun potty training reward ideas to celebrate this milestone in your toddler's life can make it an easier and more pleasant experience.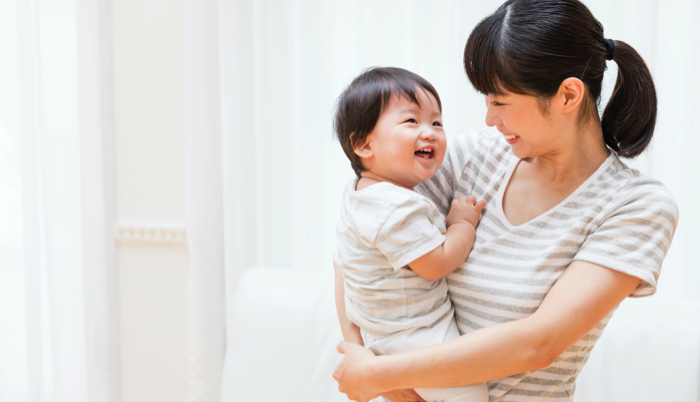 1. Love, praise, and attention
The best potty training methods are the simplest. Not all potty training rewards have to be toys and treats. Lavishing your toddler with praise, encouragement, and hugs can be the best reward. Tell your toddler how proud you are of them every time they use the potty. Your toddler loves cheers, applause, and high-fives—and they're free
2. Reward Chart
Download or buy a themed potty training reward chart or make one yourself. All you need is paper and some stickers. The reward chart works as a visual reminder for your toddler of their potty training goal. Put a sticker or stamp on the chart each time your child uses the potty correctly. As the chart fills up, they'll feel proud of themselves. For an extra incentive, you can award a special potty prize once they've earned a row of stickers on the chart or change the stickers every week.
3. Treasure chest
Make potty training fun for your toddler by filling a bag, basket, or box with small potty prizes like crayons, bubble bath, fun socks, small cars, or Play-Doh. Every time your toddler uses the potty successfully, let them choose a prize. Keep the prizes on display to motivate your toddler. Or add an element of surprise by having your toddler reach into the sack or box to see what prize they pull out.
4. Handstamps
For an immediate visual reward, stamp your toddler's hand every time they use the potty with a fun stamp. Have them count up their stamps at the end of the day, and then show them how impressed you are with a great, big hug.
5. Block tower
For toddlers who love building, keep a set of blocks in the bathroom. For every successful trip to the potty, let your toddler add a block to build a tower. (LEGO blocks work well because they stay stuck together.) Just seeing how tall the tower will grow over time will be an exciting potty training reward for your budding architect.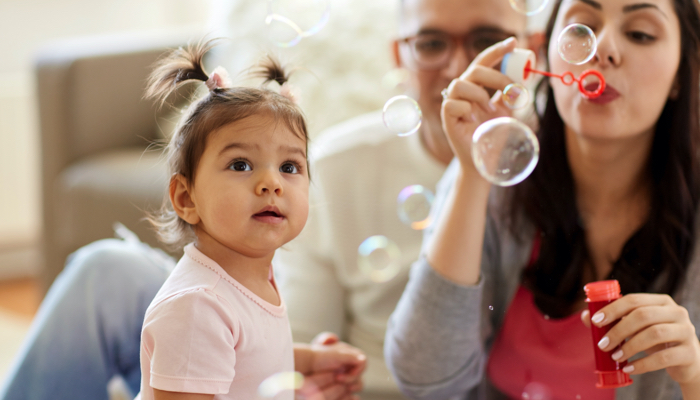 6. Bathroom bubbles
Keep some bubbles on hand in the bathroom. Each time your child has achieved potty success, let them blow bubbles to celebrate. Or turn on a bubble machine in the bathroom for some extra rewarding fun.
7. Funtime jar
Write down your toddler's favorite activities—like baking cookies or fingerpainting—on separate slips of paper. Put the slips in a jar. When your toddler has earned a potty prize, let them pick out a slip and get ready to have some fun.
8. Books
Keep some potty-training themed books within reach for your toddler to look at while they sit on the potty. Potty training prizes can include a trip to the library or bookstore to choose new books. Reading stories to your toddler while they're on the potty is another great potty training incentive.
9. Do some decorating
Help your toddler to decorate the potty and the space around it. Make a sign or a hanger for the bathroom door. Use stickers, balloons, or leftover party decorations to make them feel like their potty space is their own so they won't mind spending time there.
10. Be creative with color
For children transitioning to the toilet or for boys who may be learning to stand and aim for the bowl, changing the color of the water with food coloring can be a fun potty training incentive. Have your toddler choose the color and squirt it into the bowl. They'll be amazed when the color changes after they've used the toilet. For extra fun, fill a squirt gun or spray bottle with the food coloring and some water so your child can spray the bowl.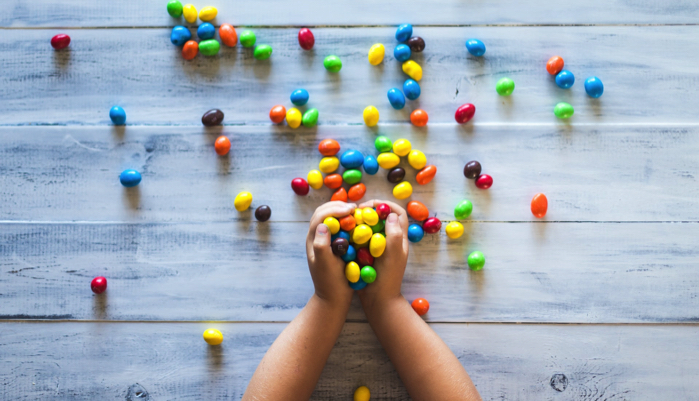 11. Sweet treats
If sweets do the trick for your toddler, stick to small treats like jelly beans, mini-marshmallows, or M&Ms as rewards. Try to mix in healthier snacks like raisins, mini-yogurts, or granola bites as well. If you give edible treats every time your toddler uses the potty, you may find them there more often than they need to be. Instead, let the treats build up in a jar to have later. Or, save sweet potty training treats as a special prize for a full dry day or at the end of a great week of potty training.
12. Screen time
A few extra minutes of screen time with a favorite app or video might seem like an obvious potty training reward. There are even tons of fun potty training videos for kids to get them motivated. As with sweets, however, you may not want to reward every trip to the potty with screen time, or you might find your child on the tablet all day. Instead, let your toddler build up their minutes or give them an extra five minutes at the end of the day as a reward.
13. Big kid underwear
Choosing big kid underwear can be an exciting and fun part of potty training. Explain to your toddler that they'll be switching from diapers or training pants to underwear once they learn to use the toilet. Let them try on a pair to wear over their diaper so they can start to feel like a big kid and get excited about potty training.
14. Extra time tickets
Make simple tickets that entitle your toddler to extra time in the bath, an extra bedtime story, or an extra five minutes of screen time. Let them choose a ticket as a reward for having a dry day or as a prize for a great potty training week.
15. Just like a big kid
Using the potty is a big deal for your toddler who's on their way to becoming a big kid. As a potty training reward, let your toddler try some other big kid things on for size. They could choose their outfit, use a big kid bowl or plate at lunchtime, paint their fingernails, or help with big kid tasks around the house, like putting away the laundry. (And help you get some chores done while they're at it!)
16. Report their success
Encourage your toddler throughout the potty training process by reporting their successes to loved ones who will cheer them on. After using the potty correctly, have your toddler make a special call to grandma or help you text your co-parent to let them know about their achievements. Knowing that people they love are proud of them is a big reward for your toddler.
17. Potty hero story
Let your toddler star as the hero in their own potty adventure story. Keep a scrapbook or notebook handy where you and your child can add drawings and words to a story that's all about them. Every day they've done well with potty training, add a page about the exciting adventures of your little potty hero.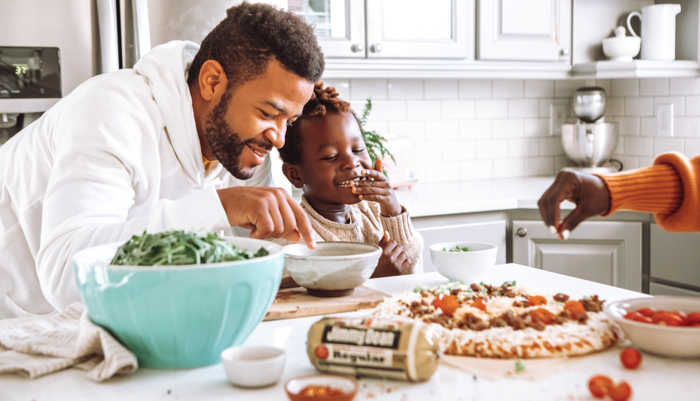 18. What's for dinner?
The best potty training reward ideas are often the simplest. Let your toddler decide the family menu for lunch or dinner as a reward for a whole dry morning or a whole dry day.
19. Choose a big kid transition seat
If your toddler is ready to transition from a potty to a regular toilet, they might be more comfortable using a smaller potty training seat like the BabyBjorn toilet trainer at first. Let your child choose the seat as their prize for graduating from potty training.
20. The big one
Some toddlers may do better working toward one big potty training prize rather than lots of little ones. Put a picture of the special toy they would love to have on a jar or box. Every time they use the potty correctly, put a token (like pom poms, pennies, or marbles) in the container. When they've filled up the container, it's time to bring home their well-deserved reward.
21. Dance, dance, dance
Potty training can sometimes be frustrating for you and your toddler. So when they've had success on the potty, it's time for you both to celebrate. Dance to a favorite song or look up potty training songs and videos online and do a bathroom boogie!
22. Potty training doll
Potty training dolls give your toddler a chance to share what they're learning with a special little friend. Playing with a potty training doll and teaching it what to do is a fun way for your toddler to learn and remember potty training rules.
23. Potty training tree
Draw a tree trunk on a piece of poster board. Cut out some blank leaf shapes in any colors you like. Put the poster up in the bathroom or a place where your toddler will see it often. Every time they have a potty success, let them add a leaf to the tree. They can color, draw or write on it. They will love to watch their tree growing and know that they are growing too.
24. Trip tokens
Cut out some paper circles ranging in size from small to large. On each circle, write the name of a destination your toddler loves. The smallest circle can be a place you go often, like the playground. The largest circle should be a very special trip, like the zoo. Show your toddler the tokens and explain how they can earn them by using the potty correctly. As they progress through potty training, they'll earn bigger tokens and a bigger trip each week. Or use the tokens as incentives to pass certain milestones like having a dry day.
25. Making rainbows
Buy some sticky notes in a variety of colors. Decide on a wall space in the bathroom or your toddler's bedroom. You can even use a window. The first time your toddler uses the potty correctly, stick up a note to start the arch of your rainbow. Keep posting notes up in a rainbow shape as a potty training reward each time your toddler succeeds. They will love watching the rainbow take shape—and learn their colors too!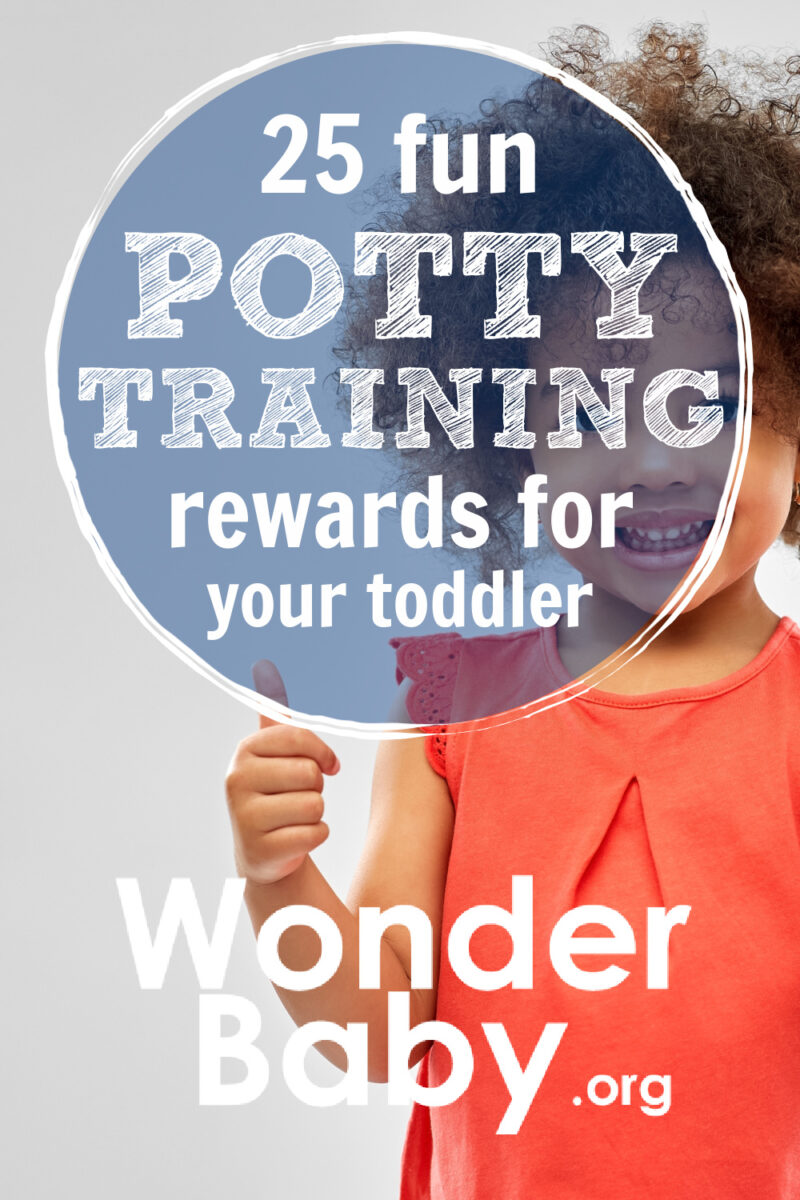 Related Posts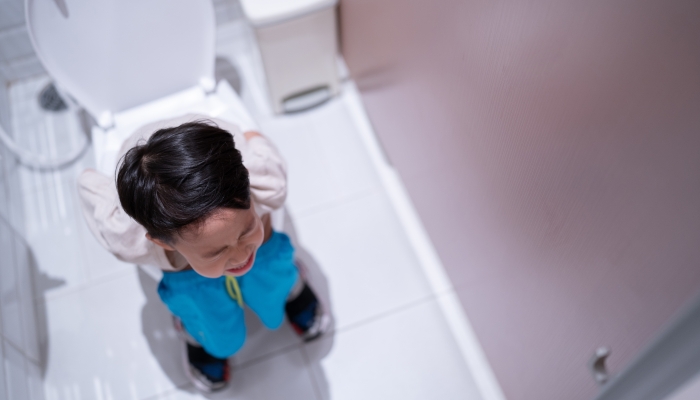 Potty Training
Constipation is common amongst children of potty training age. Many children suffer from potty training constipation, but there are things you can do to help.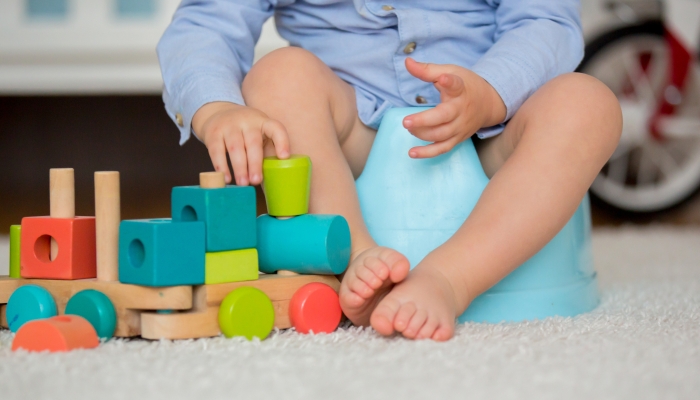 Potty Training
Learning to use the toilet doesn't have to feel like hard work. There are lots of potty training games you can play with your toddler to make learning fun.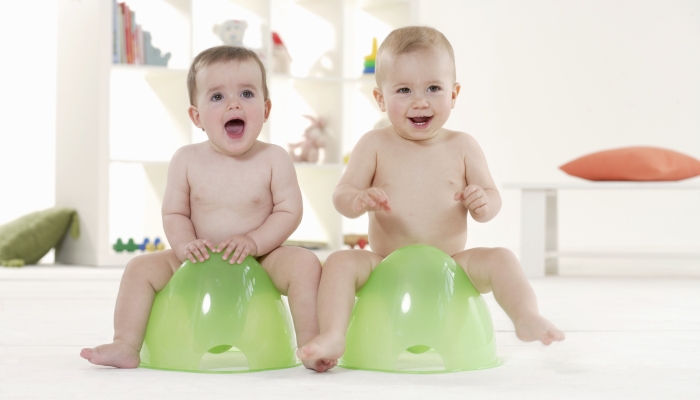 Potty Training
You can potty train twins one at a time or together, but it's important to follow their lead and go at a reasonable pace. Learn more tips here!