Make Your Own Textured Balloon Activity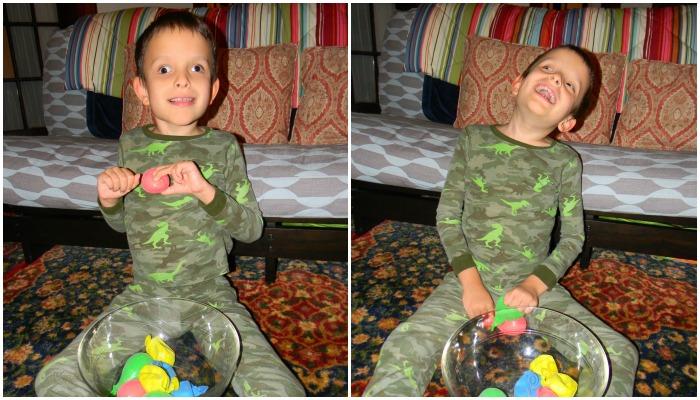 I'm a new convert to Pinterest and have found a lot of fun activities there that would be great for Ivan and other children with visual impairments. Usually the activities aren't designed specifically for blind kids, but they are pretty easy to adapt.
I've noticed quite a few balloon-themed games and I know one little boy who absolutely loves balloons, so I thought it would be fun to try some out. Here's what we did…
What You'll Need
A bag of balloons
Fillers from the kitchen (like sugar, rice or beans)
A funnel
A big bowl
Baby powder
Project Prep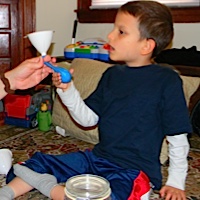 All you need to do to get this project off the ground is a funnel, a balloon and some filler. Fill your balloon with anything that will feel weird. We chose to stick to items from the kitchen and found all sorts of options:
flour
lentils
great northern beans
salt
sugar
rice
water
I liked having a theme so that we could talk about how all the items were related.
Once your balloon is full (which was actually a lot easier to do than I thought it would be), tie it off and throw it in the bowl. We found that our balloons stuck together so we gave them a little dusting of baby powder before we started playing with them.
Have your child pick out the balloons and squish them. Can he guess what's inside? How does it feel? It's a wonderful tactile sensation to feel the rice or sugar moving around inside the balloon!
Here's a video of Ivan playing with his balloons:
Play a Matching Game
Another way to play with your filled up balloons is to make two of each and create a matching game. We did two salt balloons, two with beans, two with rice and two with water. We decided to make the matching textures also match in color, but you can make all your balloons the same color or (for an extra challenge) choose random colors. If your child has some vision, but is still learning to use it, I think it's a good idea to match the colors and the textures so your child isn't confused and will have a chance to both see and feel the match.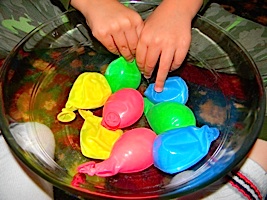 Once the balloons are in the bowl the first player reaches in and pulls out a balloon. Then they have to reach in again and find the match. If the balloons match they get to keep them and it's the next player's turn. The player at the end with the most balloons wins!
More Balloon Ideas
Crunchy Balloons: Fill your balloons with crunchy cereals like cheerios or rice krispies then squeeze and crunch them until the insides turn to dust. This is so much fun and the crunching makes a great sound plus it's such a good fine motor and hand strengthening activity!
Bath Time Balloons: Water balloons feel so neat when you squeeze them, but I'm always worried they'll pop and make a mess… so we took our water balloons into the bath! Ivan loved it and the balloons became really slippery in the soapy water. It was fun trying to catch them in the bath tub and led to a lesson on searching and scanning techniques.
Ice Balloons: This is another idea I saw on Pinterest, but I haven't had the chance to try this one yet. The idea is to fill a balloon with water and throw one small toy in, too. Place the balloon in the freezer until it turns to ice. Remove the balloon from around the ice and now you have an ice egg with a small toy hidden in it. Take your egg outside and tap at it with a wooden spoon until you get that toy out. What a fun summer activity!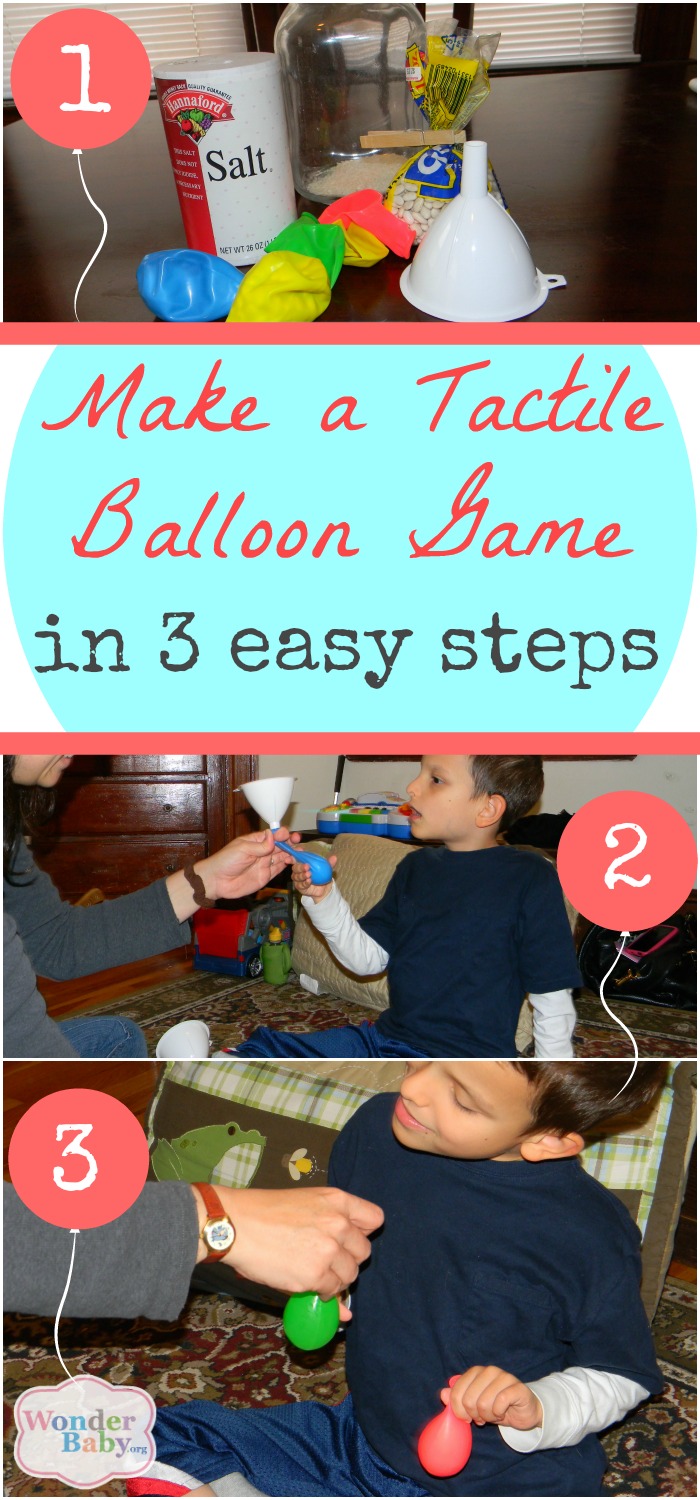 Related Posts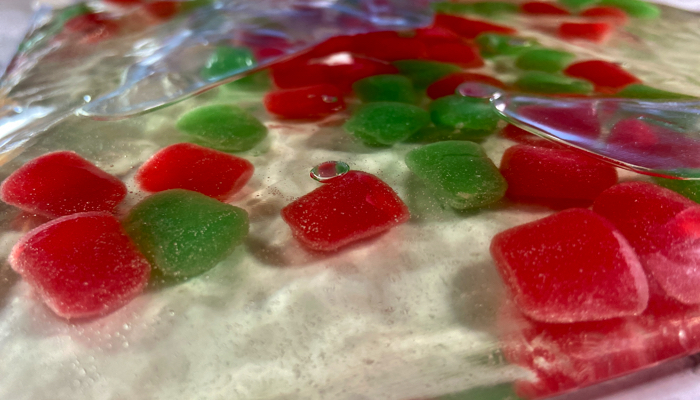 Play, Sensory Activities
DIY mess-free sensory bags entertain little ones and encourage sensory play and exploration of their senses.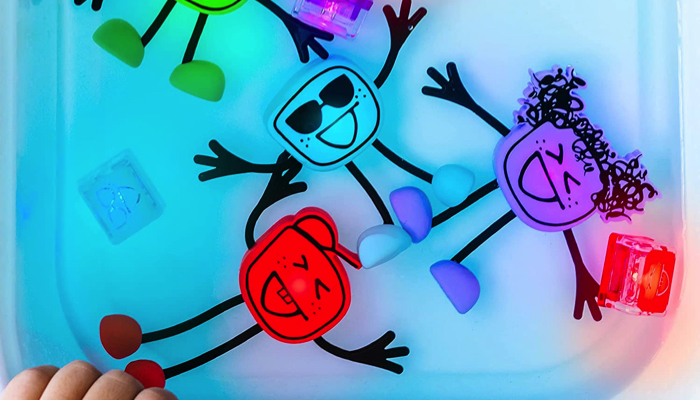 Light Play, Sensory Activities
Glo Pals are light-up cubes that are only activated when wet! You can play with them in a water table or in the bathtub for sensory water play.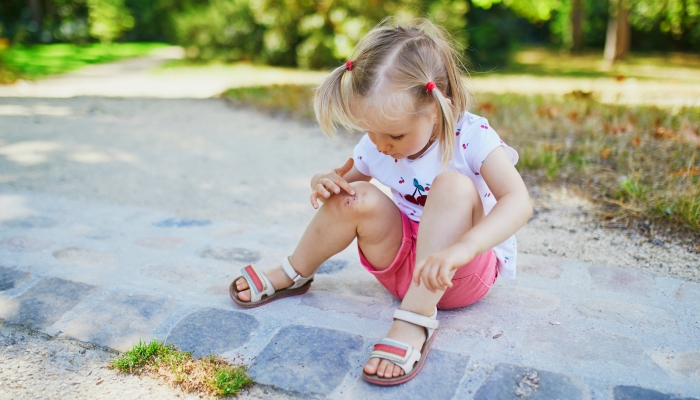 Sensory Activities
Is your child constantly moving, jumping, in your face, or touching things? These sensory-seeking behaviors are stressful. Learn ways you can help your child.