5 Best Weighted Blankets and Lap Pads for Kids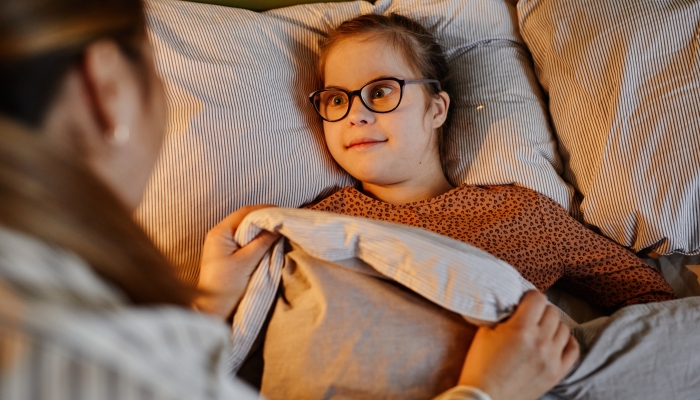 This post may contain affiliate links; please see our terms of use for details.
Although studies are inconclusive, many parents find that weighted blankets are helpful for children with ASD, ADHD, and anxiety when used safely and appropriately.
Some research has shown that weighted blankets may reduce anxiety and overstimulation, helping children to focus and stay calm.
When deciding whether a weighted blanket is right for your child, ask your doctor or occupational therapist and adhere to manufacturers' safety guidelines.
You may have heard a lot about the benefits of weighted blankets and lap pads and wondered whether they could help your child.
Although research on weighted products is still inconclusive, many parents have seen the benefits of weighted products for their children, especially when dealing with the symptoms of autism spectrum disorders, ADHD, sensory processing disorders, or anxiety.
Weighted blankets and lap pads provide deep pressure stimulation which many children find soothing, calming, and helpful for improving focus, reducing anxiety, and reducing sensory overload and overstimulation.
Your child might find using weighted blankets or lap pads for short periods of time during stressful moments to be helpful, relaxing, and calming.
If you'd like to try a weighted blanket with your child, it's important to do your research on how to use these products safely so that they have the intended results.
Check out our guide to the best weighted blankets and lap pads to find one that might work for your little one.
Best Choice
Best Hand Knit Weighted Blanket
Best Natural, Eco-Friendly Blanket
The Mini Baloo Weighted Blanket
Best Choice
Best Hand Knit Weighted Blanket
Best Natural, Eco-Friendly Blanket
The Mini Baloo Weighted Blanket
Our Favorite: Luna Weighted Blanket
Luna Weighted Blanket
[Best Bedding Award From Good HouseKeeping] Luna's soft weighted cooling comforter is made of high quality, 100% Oeko-Tex certified breathable, soft cotton and filled with premium glass beads, for maximum comfort all day and night! The weight of the blanket is intended to provide deep touch pressure stimulation, which is intended to provide a calming effect to promote relaxation. Sleep peacefully with this soft blankets weighted comforter.
[Get Your Deepest Rest and Relaxation] The comfortable weighted blanket quilt pattern holds the premium glass bead filling in place so you never have to worry about weight bunching or pooling. Luna weighted blanket uses an innovative & smart design that evenly distributes the weight to your body. Perfect holiday gifts or christmas gifts for your loved ones!
[Get Your Kids the Sleep they Deserve] Weighted blankets have been proven to help children sleep Better. With Toddler & Kids sized blankets, weights vary from 5 lbs – 10 lbs. See the sizing charts for more information. Use these all-season holiday blanket as toddler blankets for boys, toddler blankets for girls, and travel blanket with various colors like a pink weighted blanket and patterns like weighted dinosaur blanket!
[No Stress Care] Luna cooling weighted blanket is machine washable and the best way to care for your weighted blanket is to wash it cold on a gentle setting or hand wash. Hang drying is best, but if you can't, then tumble dry on low heat as a machine-washable weighted blanket. *** Please note to check with your machine's manufacturer for your machine's weight limit. Our Blankets can be machine washed but most machines only hold 10lbs – 20lbs. Dry Cleaning and Spot Cleaning is also an option.
Pros

Cons

100% cotton
Machine washable
More affordable weighted blanket than some others
The Luna Weighted Blanket is described as a soft, cooling comforter. As it's made of 100% cotton, it's breathable so it doesn't get as hot as quickly under a Luna as under some other weighted blankets.
A major pro of the Luna is its practicality. The entire blanket is machine washable, which makes it easy to take care of.
You also don't have to worry about bunching or uneven weight distribution. The quilted squares keep the premium glass bead fill in place.
The Luna offers many color patterns and choices for its kids' blankets. They also come which come in three different weights based on your child's body weight, with blankets ranging from five to ten pounds.
Overall, this is the best weighted blanket on our list for its practicality, choice of weights, and price point.
Material: Cotton | Item Weight: 5 pounds | Dimensions: 36″L x 48″W
View on Amazon | View on LunaBlanket.com | View on eBay.com
Bearaby Nappling: Best Hand Knit Weighted Blanket
Bearaby Nappling
EVENLY WEIGHTED FOR DEEPER SLEEP: The soft, breathable fabric is perfect for all seasons, providing a comfortable and calming sleeping experience no matter the weather; The soft, hand-knit design allows this cooling weighted blanket to help you rest comfortably and avoid artificial fillers, making it a healthier and more sustainable option than traditional weighted blankets
HUGS LITTLE ONES CLOSE: Our signature chunky knit loops are smaller and closer together to provide the ultimate relaxation and comfort for little ones; The Nappling helps kids calm you down after a long day, allowing them to sleep peacefully throughout the night; With its machine-washable design, this high quality weighted blanket makes for a convenient daily companion
HELPING YOU SLEEP AT NIGHT HELPS US SLEEP AT NIGHT: We believe that self-care should be joyful, good design should be functional, and deep revitalizing rest should be natural and drug-free; So with the help of scientific research, some incredible, sustainable materials, and a healthy dose of product innovation, we made it real
HELPING YOU SLEEP AT NIGHT HELPS US SLEEP AT NIGHT: We believe that self-care should be joyful, good design should be functional, and deep revitalizing rest should be natural
Pros

Cons

Made of organic cotton
Even weight distribution
The Bearaby Nappling is a unique weighted blanket because its weight comes from its organic cotton, hand-woven, chunky knit rather than plastic pellets or glass microbead filling.
The Bearaby Nappling is a soft and cozy cooling weighted blanket because the hand-knit design allows for optimal airflow and breathability. Because it's not filled with glass beads or other fillers, even weight distribution is never a problem.
Even better, the Bearaby weighted blanket is machine washable, so it's easy to care for.
Although it's one of the more expensive blankets on our list, the Bearaby is eco-friendly, organic, and sustainable, as well as the best looking weighted blanket we've seen that can match any decor.
Material: Cotton | Item Weight: 8 pounds | Dimensions: 40″L x 60″W
View on Amazon | View on Bearaby.com | View on PotteryBarnKids.com
The Mini Baloo Weighted Blanket: Best Natural, Eco-Friendly Blanket
The Mini Baloo Weighted Blanket
Chemical-free materials chosen for softness, breathability, and durability. Glass microbead fill. Cool and breathable for hot sleepers in all climates, year round.
Dyed with natural ingredients: Indigo, mahogany leaves (Petal Pink), and clover (Aqua). Some color variance is normal and to be expected, as a natural characteristic of our plant-derived dyes.
Machine washable and dryer safe. Machine wash with cold water and tumble dry on low heat. For the first wash, do not mix with other items; for following washes, mix with like colors. Limit to one weighted blanket per load.
Unwind after a long or exciting day with a natural way to calm the nervous system and get better sleep. For kids and adults ages 5 to 100.
Pros

Cons

Breathable, chemical free, natural materials good for temperature regulation
Machine washable and dryable
Eco-friendly

Expensive
Few weight options for children
Baloo makes a variety of sizes of weighted blankets for adults, but its kids' version, The Mini, is a nine-pound variation on their popular weighted blankets, suitable for kids age five and up (depending on their weight and ability).
Made of 100% breathable cotton, the Baloo Mini is a great blanket for temperature regulation if your kids find other weighted blankets too hot.
The chemical-free and plastic-free glass microbead filling stays evenly distributed in this cotton weighted blanket due to its attractive quilting. The breathable fabric of the Baloo Mini is available in several color choices, all of them made with plant-based dyes.
Although this blanket is expensive compared to others on the market, its green credentials guarantee that you've made a sustainable and healthy choice.
Be aware, however, that after the Mini, the weights of Baloo blankets jump up to 12 and then 15 pounds which may be too heavy for younger, lighter children.
Material: Cotton | Item Weight: 9 pounds | Dimensions: 60″L x 40″W
View on Amazon | View on BalooLiving.com | View on eBay.com
Harkla Weighted Lap Pad: Best Lap Pad for Kids
Harkla Weighted Lap Pad
HELPS KIDS RELAX AND FOCUS- The weighted lap pad for kids offers a gentle and calming deep touch pressure input that helps reduce anxiety, improve focus, and promote relaxation for children with sensory processing challenges.
KIDS EVERYDAY SENSORY COMPANION- The lap pad feels like a gentle ongoing hug and offers sensory relief on the go. Add it to your child's daily sensory diet at home, school, or car rides, and watch your child's anxiety melt away.
PREMIUM MINKY DOTTED FABRIC- The Harkla Lap Pad comes in 2 pieces; an easy-to-wash removable outer cover and a hypoallergenic glass beads filled weighted inner. The soft, minky dotted cover helps with tactile sensory input, and the inner helps keep kids grounded.
US CPSC CERTIFIED- The pad weighs 5lb and is designed to fit a lap: 21in x 1in x 19in. The lap pad is certified by the US Consumer Product Safety Commission to be safe for use by kids and adults. It comes with a product course to help you get started with fun and therapeutic activities.
Pros

Cons

Smaller and more manageable than a weighted blanket
Machine washable cover

Few color or theme options
If a whole blanket is too much for your child, or if you're looking for something weighted that they can use while traveling or in the classroom, a weighted lap pad is ideal.
The Harkla Weighted Lap Pad is a five-pound, super soft, small lap pad that your child can take in the car or to school.
They can drape it over their knees when they're working on homework and need help with focus. Or, they can just have it on their lap while watching TV to get its therapeutic benefits.
The Harkla lap pad has a minky, removable cover that you can machine wash. It covers the inner blanket which is weighted with glass beads.
It also comes with a product course taught by occupational therapists to help you get the most out of using this lap pad.
If your child is into animals, there is also a puppy version of the lap pad to provide them some extra companionship and calm.
Harkla Weighted Stuffed Animal
GENTLE TOUCH- The weighted stuffed animal offers a gentle and calming deep touch pressure input that helps kids relax.
KIDS EVERYDAY COMPANION- Unlike other Stuffed Animals, our Lap Pad is designed flat to stay on your child's lap and offer a gentle ongoing hug while doing stuff at school or home. Add it to your child's daily routine, and watch your child bloom.
CUDDLY & ADORABLE- Made for laps: 18in x 12in. The Harkla Weighted animal comes in 2 pieces; an easy-to-wash removable outer cover and hypoallergenic glass beads filled weighted inner. The cuddly soft fabric cover comforts children, and the 5lb weighted inner help them feel grounded.
GREAT FOR GIFTING- Our weighted stuffed animals for kids make a thoughtful and unique gift for those seeking a snuggly companion during tough times.
Material: Polyester | Item Weight: 5 pounds | Dimensions: 21.24″L x 18.99″W
View on Amazon | View on Walmart.com | View on eBay.com
Florensi Weighted Lap Pad: Best for Bigger Kids
Florensi Weighted Lap Pad
COZY HUGGING SENSATION – Your child will feel secure and cozily weighed down with our soft minky lap pads because of its perfect weight and ultra comforting material. This washable weighted blanket provides great warmth and relaxation with a double-sided minky and bamboo cover which is machine-washable.
CHILD & ADULT ANXIETY HELPER & SLEEP AID – This seven pound blanket is the perfect weighted lap pad for kids, teens or adults. The smart sleepers way to find tranquility day or night, this weighted throw uses gravity for a calming experience at any time of day, and can be used in the summer or winter – choose the minky side for warmth, or the other side for a cooling effect.
IMPROVE YOUR FOCUS – This lap pad is perfect for kids, teens or adults who have sensory issues or difficulty focusing. Ideal to use when studying, sitting in the car during travel, or when taking a nap and ensuring you feel calm, relaxed, and secure. Those with autism often use a weighted lap pad. They are a great addition to a calm corner in the classroom at school.
PERFECT SIZE FOR TRAVEL – Measuring 20" x 23" when open, the Florensi kids weighted lap blanket folds up to 10" x 10" x 3" and is completely portable. It fits well into a backpack, so you can take it to school, the office, in the car, or on a plane. Use it at home to support kids, adults and even pets. This weighted blanket can accompany your family on the next trip out of town, or to the gym or yoga studio.
| | |
| --- | --- |
| Pros | Cons |
| Range of weights available, from three to seven pounds | Cover is not removable for easy washing |
For bigger kids and teens who would benefit from more weight in their lap pad, the Florensi Weighted Lap Pad offers great, more grown-up options.
The Florensi weighted lap pad is available in weights of three, five, or seven pounds. It's super soft cover is dual-sided, with a minky soft fleece on one side, and cooling, breathable bamboo on the the other.
The dark blue constellation pattern is modern and calming.
On the downside, the cover is not removable for washing. So if you're using this on a daily basis, the whole thing will need to go in the machine every time, not just the cotton cover.
In addition, some users report that the non-toxic glass bead fill tends to bunch up and is not always evenly distributed, despite the quilting which should keep it in place.
However, this small, packable and machine washable lap pad is a good tool to use for focus, calm, and deep pressure stimulation when your child may need it.
Florensi also make an affordable weighted blanket for kids in a variety of weights and sizes which do have a machine washable duvet cover.
Sale
Florensi Kids Weighted Blanket
CHILD AND ADULT ANXIETY HELPER: This 7 pound weighted blanket is a great anxiety solution for children and adults. It simulates Deep Touch Pressure (DTP) which is the application of even pressure on the body. This can consist of firm hugs, cuddling, hugging, squeezing, compression, or swaddling. This firm tactile sensory input provides proprioceptive input to the whole body. Our blankets place evenly-distributed weight to produce a grounding effect that helps reduce anxious stressful feelings.
QUALITY MATERIALS: Non-toxic glass beads are evenly dispersed in 4″ stitched portions across this calming sensory blanket to prevent leakage and stop weight shifting from one compartment to another. We use more glass beads to offer superior temperature control. The duvet cover is also removable and machine-washable.
BETTER SLEEP: This cooling weighted blanket is for anyone from toddlers to adults, adding an extra layer of comfort for those who have trouble sleeping or have sensory issues. A healthy sleep routine is important and weighted blankets have been used to help kids, teens and adults with sleep disorders, or those who just need a quality night of sleep. Wake up well-rested, refreshed, and in a great mood to start the day!
MADE FOR EVERYONE: Not just for kids, this weighted blanket is also a favorite of teens and adults. This duvet is specially designed to contour to the shape of your body for maximum comfort and relaxation, perfect to use while reading or watching a movie on the couch or in your bedroom. Many pets also love these gravity blankets!
Material: Minky and Bamboo | Item Weight: 7 pounds | Dimensions: 20″L x 23″W
View on Amazon | View on Target.com | View on eBay.com
Weighted Blankets: What Parents Need to Know
Before making a purchase, it's important to understand how weighted blankets work to determine if your child will benefit from one.
The Science Behind Weighted Blankets and Lap Pads
Weighted blankets and lap pads provide a source of deep pressure11. Bestbier, L., & Williams, T. I.. The Immediate Effects of Deep Pressure on Young People with Autism and Severe Intellectual Difficulties: Demonstrating Individual Differences. Occupational Therapy International. 2017;2017, 1–7. https://doi.org/10.1155/2017/7534972, which is the term used in occupational therapy to describe the feeling of being hugged, squeezed or stroked.
Deep pressure is believed to release mood-boosting serotonin and increase melatonin, the hormone that helps you sleep. It also reduces the stress hormone, cortisol.
Children with sensory processing disorder, such as tactile defensiveness, autism spectrum disorder, ADHD, or anxiety can benefit from deep pressure therapy in several ways.
Deep pressure calms the autonomic nervous system and reduces the symptoms of stress, such as quickened heart rate or breathing for children who experience anxiety.
Children with ADHD can experience an increase in focus and a decrease in distraction by other sensory stimuli through the deep pressure provided by a weighted blanket, weighted vest, or lap pad.
For children with autism spectrum disorder (ASD), deep pressure can provide a sensation like that of reward, as well as reduce sensory overload and environmental stressors, helping them to feel calmer and less overwhelmed by their surroundings.
Some research, including a 2021 study22. Larsson, I., Aili, K., Nygren, J. M., Jarbin, H., & Svedberg, P.. Parents' Experiences of Weighted Blankets' Impact on Children with Attention-Deficit/Hyperactivity Disorder (ADHD) and Sleep Problems—A Qualitative Study. International Journal of Environmental Research and Public Health. 2021;18(24), 12959. https://doi.org/10.3390/ijerph182412959 published in the International Journal of Environmental Research and Public Health, suggests that weighted blankets improve well-being and sleep for children. Other studies are inconclusive about their benefits for children with sensory issues and ADHD.
However, anecdotal evidence from parents suggests that weighted blankets are helpful for some children.
If your child has ASD, ADHD, SPD, or anxiety, a blanket or lap pad of an appropriate size and weight may be worth a try for help with stress, focus, and overstimulation.
How to Choose a Weighted Blanket for Your Child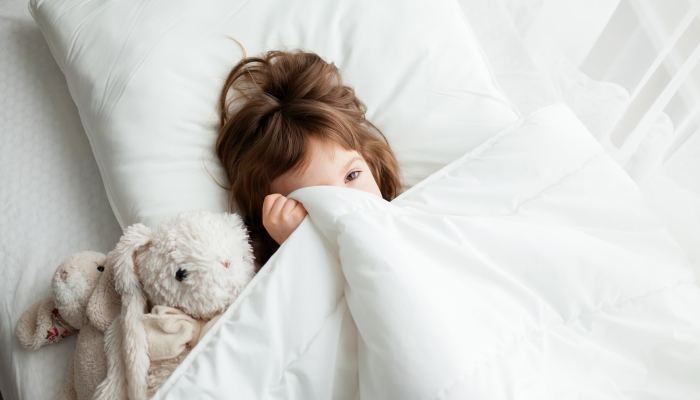 While some parents swear by the therapeutic value of weighted blankets or lap pads for their children, it is important for safety reasons that you choose the appropriate size and weight of blanket for your child's age, physical ability to maneuver it, and size and body weight.
Weighted Blanket Guidelines
The American Academy of Pediatrics33. Moon, R. Y., Carlin, R. F., & Hand, I.. Sleep-Related Infant Deaths: Updated 2022 Recommendations for Reducing Infant Deaths in the Sleep Environment. Pediatrics. 2022;150(1). https://doi.org/10.1542/peds.2022-057990 recommends that weighted blankets, swaddles, or other weighted objects should never be used on or near sleeping infants.
Some weighted blankets are marketed for use by children. However, infants, toddlers, and young children should not use weighted blankets or be left alone with them because of the risk of entrapment and suffocation.
There are currently no official guidelines as to the ratio of a child's weight and size to the weight of a blanket. However, most manufacturers recommend that you use the lightest weight possible and that a blanket weigh no more than 10% of your child's body weight.
Even if the blanket you choose adheres to that guideline, your child should not use a weighted blanket if they are not able to physically maneuver the entire blanket themselves, should they become trapped beneath it.
This means that you should consider not only the weight but the overall size of the blanket and whether you child and move it easily.
Finally, weighted blankets are not recommended44. Noyed, D.. Weighted Blanket Benefits. Sleep Foundation. 2023. https://www.sleepfoundation.org/best-weighted-blankets/weighted-blanket-benefits for children who have the following conditions:
Cardiac or respiratory difficulties
Epilepsy
Hypotonia, or low muscle tone
Circulatory problems
Physical or mental conditions which mean they would have difficulty moving the blanket
If you are unsure whether a weighted blanket is appropriate for your child, you should check with your doctor and occupational therapist.
Alternatives to Weighted Blankets
If you think your child would be overwhelmed or overstimulated by a weighted blanket, or if their personal preference is for something smaller, you may want to try a weighted lap pad as an alternative.
A weighted lap pad is a lighter, smaller weighted blanket that fits over your child's lap and may be easier for them to handle comfortably. Weighted lap pads are handy because they can be draped on your child's lap in the car or on a plane.
They can also be used during periods when your child needs to focus, like when they're seated doing their homework, in the classroom during circle time, or other times when they need to be quiet and focused.
Safe Use of Weighted Blankets
The National Health Service in the UK55. Sensory Weighted Product Advice. Oxford Health NHS Foundation Trust. https://www.oxfordhealth.nhs.uk/wp-content/uploads/2014/05/Sensory-Weighted-Product-Advice.pdf has published guidelines on the safe use of weighted blankets. Some of their recommendations are as follows:
Do not cover the child's head and neck with the blanket.
The child should not be rolled in the blanket.
The blanket should not drape over the side of a bed.
Time using the blanket should be limited to 20 minutes.
Children should be supervised while using the blanket at all times.
Children should not sleep under the blanket overnight.
Using a weighted blanket or lap pad while doing homework, watching TV together, or resting can be soothing and relaxing for your child. Just be sure you follow the manufacturer's instructions for the safe use of your weighted product.
FAQs
Are there any situations where weighted tools are not recommended for kids?
Children with the physical and mental conditions listed above should not use weighted tools such as a weighted blanket or lap pad. Also, infants and toddlers should not use weighted tools.
Any child who doesn't have the strength or coordination to move or lift a weighted blanket shouldn't be using it.
It can be difficult to discern which products are safe because so many of them are marketed to children.
Consult with your doctor or occupational therapist before using a weighted tool for your child, and adhere to the guidelines about the size and weight of these products and the size and weight of your child.
How often should a child use a weighted blanket for sensory benefits?
The benefits of a weighted blanket or lap pad66. Seeberger, C.. Everything You Need to Know About Weighted Lap Pads and BlanketsSensory Friendly Solutions. 2020. https://www.sensoryfriendly.net/weighted-lap-pad/#Who-should-not-use-a-blanket-that-is-heavier%E2%80%AF can be felt in about twenty minutes. Although weighted blankets are advertised as promoting better sleep for children, experts do not recommend that children sleep under these blankets all night.
Using a weighted blanket under supervision for even a short period of time can provide your child with therapeutic benefits.
References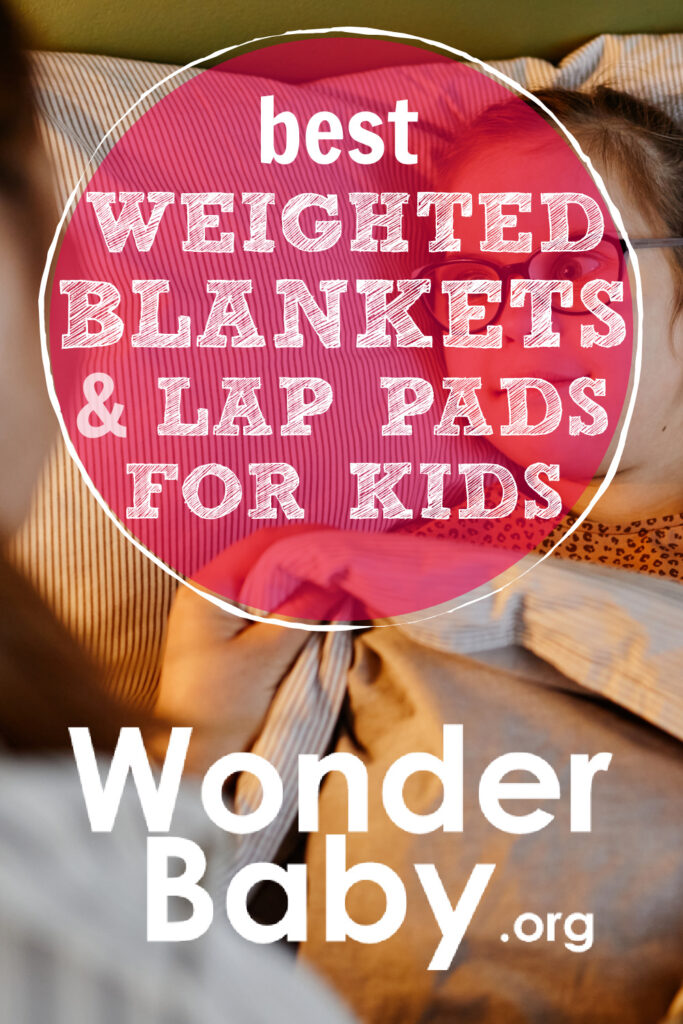 Related Posts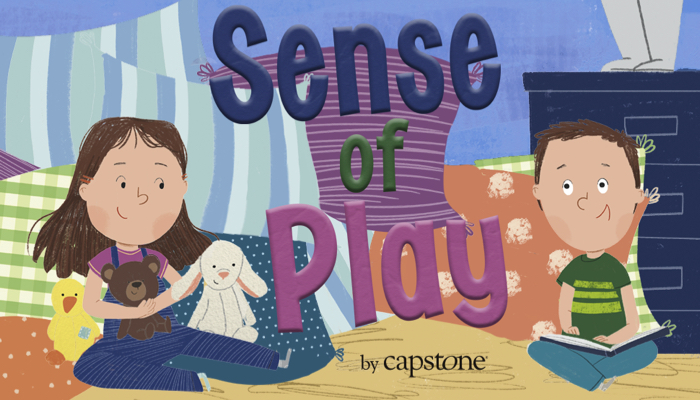 Braille and Literacy, Product Reviews, Visual Impairment
Dana Meachen Rau's book, Sense of Play, follows the adventures of Chip and Joy as they play. Chip is blind, but this doesn't get in the way of their play!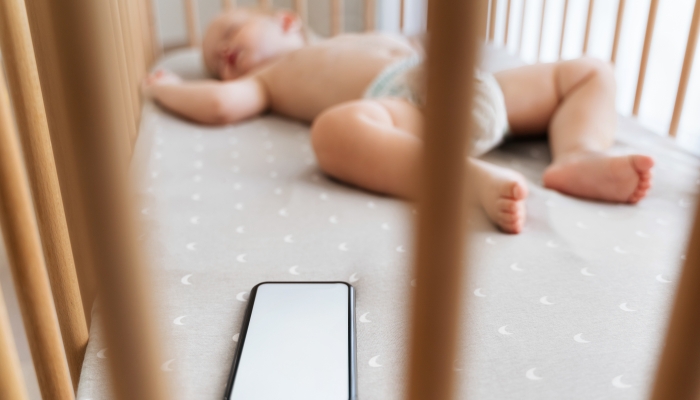 Product Reviews
Wondering whether white noise will help your little one sleep better? Here's our guide to the best baby sound machines to help your baby fall asleep soundly.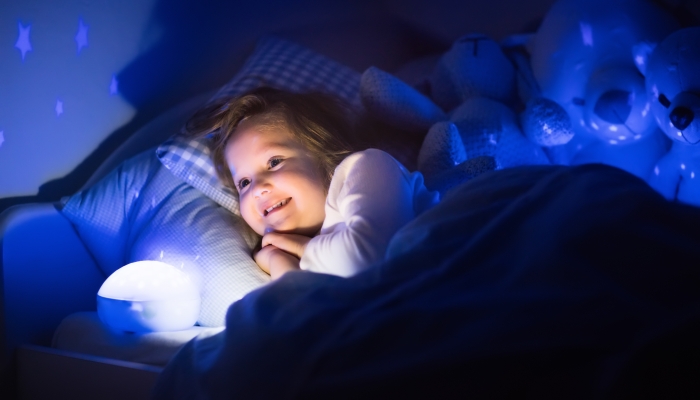 Product Reviews
Looking for the right night light to help your little one ease into bedtime? Check out our guide for everything you need to know about toddler night lights.