What Should a Baby Wear Under a Swaddle?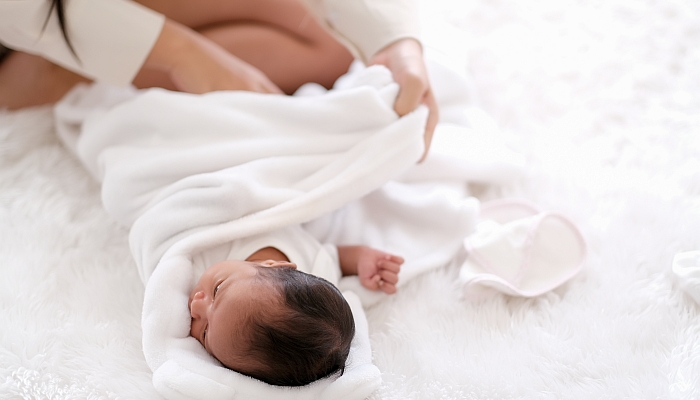 This post may contain affiliate links; please see our terms of use for details.
Factors to consider when deciding what your baby should wear under a swaddle include temperature, the swaddle's material, and how your baby looks and feels. 
The recommended room temperature is between 68 and 70℉. You should adjust how many layers your baby wears to keep them comfortable in cooler or warmer temperatures. 
Select a swaddle or sleep sack at a TOG rating that suits the season and temperature of your home.​​
All babies are different, but as a general rule they should wear one more layer than you do. The swaddle counts as a layer.
As parents, our children's safety and comfort are always priorities.
If you find yourself obsessing over which clothes to dress your baby in to keep them at the correct temperature, you're not alone!
I remember the frantic 2 A.M. internet searches of how many layers my son needed, feeling his chest under his swaddle and wondering, 'Is he too hot?!', 'Is he too cold?!'
Overheating is a risk for swaddled babies and is a known cause of sudden infant death syndrome (SIDS), so you want to ensure you're dressing your baby appropriately under their swaddle.
Luckily, there are clear signals for what your baby should wear under a swaddle, so you can sleep easy knowing your baby is both snug and safe.
What is Swaddling?
Swaddling is the age-old technique of wrapping babies in a blanket or cloth, recreating the cozy feeling of being inside the womb. It's often used ‌to soothe crying babies, and it can also help your baby sleep more peacefully.
Receiving blankets are often used right from birth for your newborn baby. You may then choose to use a swaddling blanket, sleep sack, or wearable blanket to continue to provide them with warmth and comfort.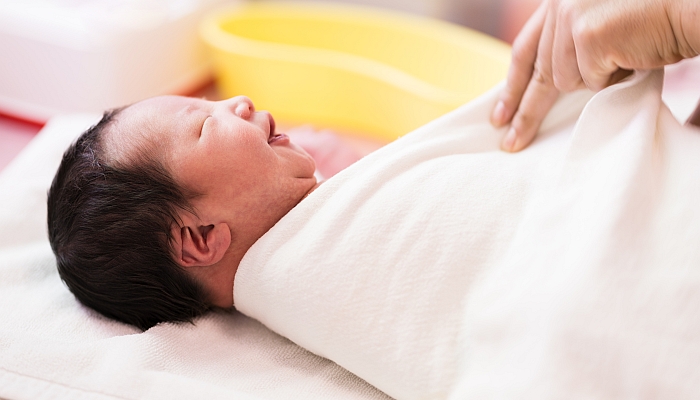 Considerations When Swaddling Your Baby
When deciding what your baby should wear under a swaddle, consider the following:
Season
Changes in season affect the temperature inside your home and can be the first clue of how to dress your baby under their swaddle.
In warmer seasons, temperatures and humidity will generally be higher, so babies will be more comfortable in lighter layers. They may even be most comfortable in just a diaper under their swaddle in really hot weather.
In the cooler fall and winter weather, your baby may be more comfortable in a thicker swaddle blanket or more than one layer to keep them warm.
Room Temperature and Humidity
The temperature and humidity inside your home will help determine what your baby should wear underneath a swaddle.
The ideal room temperature is between 68 and 70℉ (20 to 22.2℃). This won't always be achievable, but as long as your baby is appropriately dressed for the temperature, they should be comfortable.
In warmer weather, you can open windows and use a fan to regulate the room temperature. If your baby's room is too cold, close the windows and add layers of clothing.
Humidity is also important. According to the EPA, the relative humidity of your baby's room should ideally be between 30 and 50%.
Aside from mold prevention, keeping humidity under control will help the room feel a comfortable temperature. Dehumidifiers or humidifiers can be used to keep humidity levels within the recommended range.
TOG Ratings
Thermal Overall Grade (TOG) ratings measure the thermal insulation of a material. Generally, the higher the TOG rating, the warmer the fabric.
Swaddle and sleep sack manufacturers typically make products in different TOGs to allow for different temperatures. As a general guideline, the below table can help you determine which TOG sleep sack to use depending on the room's temperature.
| | |
| --- | --- |
| Baby's Room Temperature (°F / °C) | TOG Rating |
| 75-81°F / 24-27°C | 0.2 |
| 68-75°F / 20-24°C | 1.0 |
| 61-68°F / 16-20°C | 2.5 |
| <61°F / <16°C | 3.5 |
Swaddle Material/Fabric
As well as the swaddle's TOG rating, the material of the swaddle can also make a difference to how warm your baby feels.
Usually, swaddles are made from breathable cotton or muslin, which is perfect for keeping your baby cool and avoiding overheating. In the winter, you may want to consider a thicker micro-fleece swaddle to keep them nice and cozy.
How Your Baby Looks and Feels
Watching for your baby's cues and feeling their skin will help you to figure out if they're too warm or too cold.
The recommended way to gauge your baby's body temperature is to feel their chest which should feel warm but not hot.
If your baby feels cold, keep them warm by adding an extra layer of clothing. If they feel too warm, they may be dressed in too many layers. Cool them by removing a layer or cooling the room.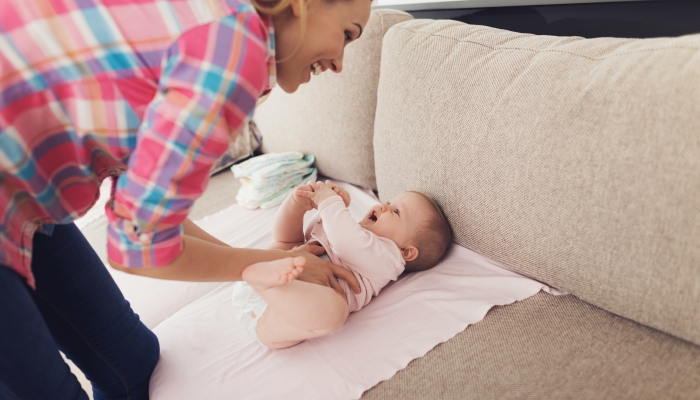 What Should a Baby Wear Under a Swaddle?
As a general rule, your baby should wear one additional layer when compared to you. The swaddle itself is considered a layer.
Many swaddle manufacturers provide a chart with their product to suggest what your baby should wear under their swaddle. Remember that every baby is different and this is just a guide — you should always be aware of signs that your baby is too hot or too cold. 
If you can keep your room at a stable temperature of 68-70℉ (20-22.2℃), a long sleeve onesie or pajama underneath a swaddle will be suitable for most babies. If the room is warmer, try just a short sleeve onesie or diaper. For colder temperatures, add an extra layer of clothing.
You can use the below chart as a starting point.
| | | |
| --- | --- | --- |
| Temperature | TOG Rating of Swaddle or Sleep Sack | How to Dress Baby |
| >75°F / >24°C | 0.2 | Short sleeve onesie, or just a diaper |
| 68-75°F / 20-24°C | 1 | Long sleeve pajama or short sleeve onesie/vest and long sleeve pajama |
| 61-68°F / 16-20°C | 2.5 | Short sleeve onesie/vest and long sleeve pajama |
| <18 | 3.5 | Short sleeve onesie/vest and long sleeve pajama |
How Can I Make My Swaddled Baby Comfortable?
To make sure your baby is content when they fall asleep, they need to be at a comfortable temperature.
While you can use the above guides to help, all babies are unique. Responding to signs that your baby is too hot or too cold is the most reliable way of ensuring your baby can sleep comfortably.
Signs That Your Baby Is Too Hot
Your baby may be too hot if you notice:
Flushed skin and cheeks
Fussy or restless behavior
Sweating which you may feel around their neck
Rapid heartbeat
Signs That Your Baby Is Too Cold
Your baby may be too cold if you notice:
Pale skin
Fussy or restless behavior
Cold to touch
Sneezing
You also need to ensure that the swaddle fits well and is not wrapped too tight.
Some babies may find certain fabrics uncomfortable. If this is the case, you may need to carefully choose pajamas for kids with sensory processing disorders.
What Are the Best Swaddle Brands?
There's an overwhelming number of swaddling products on the market, making it hard for new parents to choose what to try!
You might choose a traditional receiving blanket or large muslin. These are often very soft and breathable and can be reused for other purposes such as burping.
If the thought of wrestling with a muslin during the night sends you into despair, you might prefer a sleep sack or wearable swaddle blanket which provides the same womb-like feeling but is generally easier to wrap.
Sale
Upsimples Unisex Swaddle Wrap
Soft and Safe to Baby Skin:Muslin 70% Bamboo / 30% Cotton.Breathable and comfortable muslin cozy fabric helps reduce the risk of overheating and is gentle against baby's sensitive skin.
Generous size: 47″ X 47" (120 x 120 cm),which is way large enough to easily wrap or swaddle babies from new born infants to toddlers.Easy steps, no late-night struggles.
Practical and good-looking:Ideal for swaddling, sunshield, tummy time, privacy throw and more.Four individual unisex patterns that suit for both baby girls and baby boys.
Easy care:Machine washable, stays softer with every wash.
If you want to use a traditional swaddle, these large bamboo muslin wraps are an excellent choice. They are super soft and available in a variety of adorable designs for your baby burrito.
SwaddleMe Original Swaddle
Keep your baby calm and comforted with the SwaddleMe by Ingenuity Original Swaddle in small/medium. This swaddle fits babies ages 0-3 months, 7-14 pounds, and up to 26 inches long
Swaddling baby is now a breeze thanks to this swaddle's wings! This adjustable swaddle blanket wraps around baby for a perfect fit, creating a womb-like feeling for your little one
Worried about keeping baby secure? We have you covered. The hook-and-loop closures keep this baby swaddle wrap from loosening to keep baby safely comforted
This soft and cozy swaddle is made of durable natural fiber (100% cotton) and is machine-washable. The snug fit helps prevent the startle reflex
If you find swaddling with a muslin too fiddly, swaddle sacks give your baby the same cozy feeling but are much easier to wrap. SwaddleMe is a popular brand for swaddle sacks – they come in all sizes and a vast range of designs.
Zipadee-Zip Swaddle Sleep Sack
Cozy Zipadee-Zip Sleeper: Our comfortable Zipadee-Zip swaddle transition sack acts as a wearable blanket that not only keeps your baby warm and cozy, but acts as a swaddle transition as well. The unique starfish design provides the comforting, enclosed feeling of the swaddle but without limiting your baby's full range of motion
Ultra-Safe Design: Our swaddle allows your baby to push up, roll over, and wiggle safely without getting tangled in loose blankets
Easy to Use and Care For: Unlike muslin swaddle blankets or complicated baby wraps, our swaddle designs are easy to use. No confusing folds or wrapping necessary. Simply place your baby in the starfish shaped Zipadee-Zip and zip it up. Easy to care for: wash inside out and tumble dry low
Comfy Baby Swaddle Blankets: Our Zipadee-Zip swaddle transitions are made of high-quality fabric that is comfortable to wear. Our baby swaddlers are only intended to be used as a baby blanket for sleeping and should not be worn for running or walking. Featured on Shark Tank
The unique design of the Zipadee-Zip swaddle sack keeps your baby secure while also providing greater freedom of movement, helping babies sleep soundly. These are intended for babies who are 3 months or older as a transition from regular swaddles.
FAQS
Should I swaddle my baby with clothes on?
Most of the time, you will want to dress your baby at least one layer under their swaddle to keep them warm enough. Some parents choose to have their babies wear only a diaper underneath their swaddle to keep them cool in very hot weather.
Remember to consider the room temperature, the swaddle material/TOG rating, and how your baby feels when deciding how to dress your baby for sleep.
Can I swaddle my baby with arms down?
You can! Babies placed on their backs will naturally sleep with their arms up. There are some specially designed arms-up products (such as 'Love to Dream') which swaddle with arms up beside your baby's head.
Some experts advise swaddling with arms down because it reduces the risk of a loose blanket by your baby's face (if using a traditional swaddle blanket). You should also take your baby's preference into account – they may sleep better with their arms swaddled down.
Is it safe to swaddle my baby while feeding?
Most experts advise unswaddling your baby for feeds, particularly if your baby is breastfed.
Free hands and arms are helpful for nursing babies to help them to locate the nipple and promote a better latch. Unwrapping them for feeding also allows for some skin-to-skin bonding time together.
Will a sleepsuit help keep my baby warm at night?
A sleepsuit paired with swaddles, sleep sacks, or a sleeping bag should help keep your baby warm. In colder weather, you may want to add another layer to keep your baby warm enough.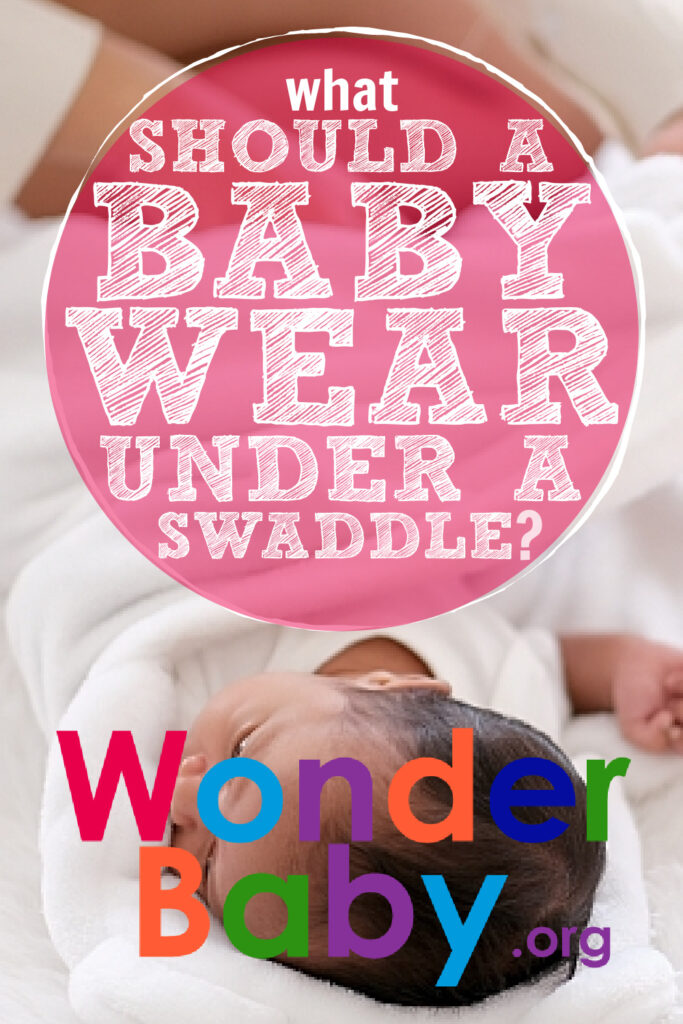 Related Posts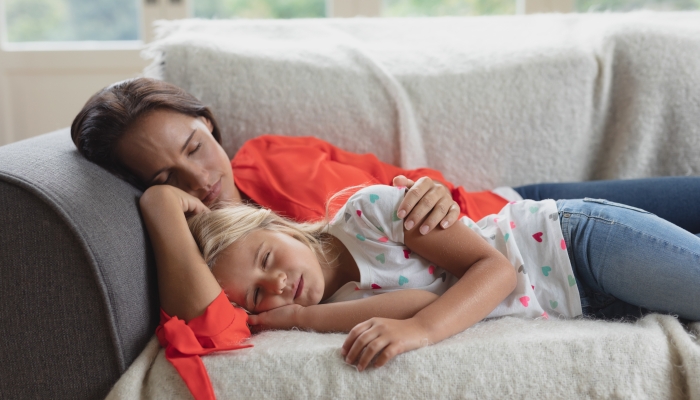 Autism, Sleep
Autism and sleep problems often go together. Improving sleep can help your child be less irritable and learn better and reduce stress in your home.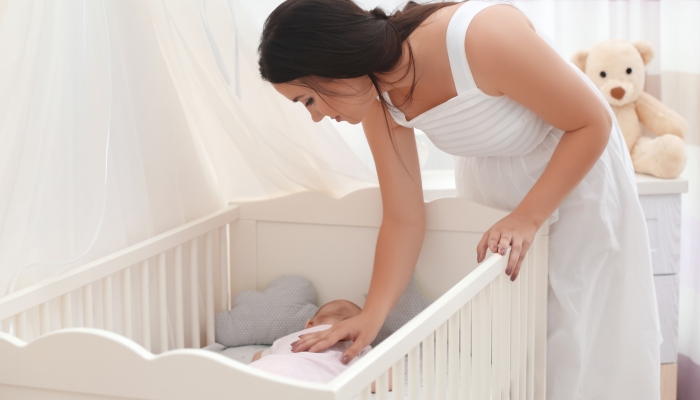 Sleep
The SITBACK method offers a gradual approach to sleep training, where you gently reassure your baby as they fall asleep. Here's everything you need to know.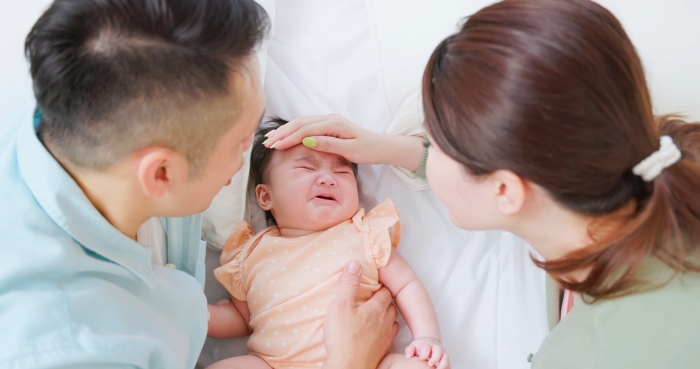 Sleep
Does your baby seem to go through a period of fussiness and crying in the evenings? It may be the baby witching hour. Learn how to survive it here!