Safe Place Bedding Travel Bed Review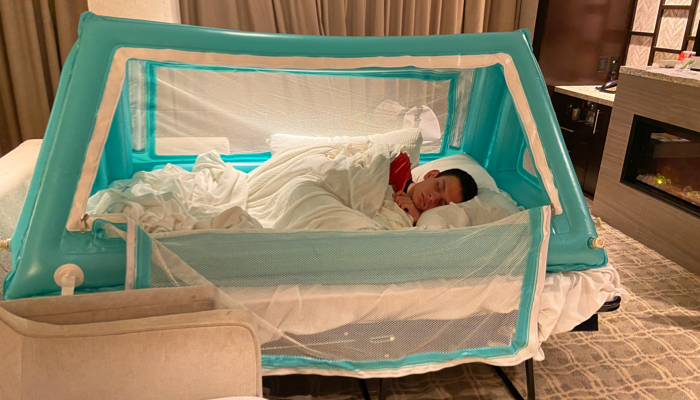 This post may contain affiliate links; please see our terms of use for details.
Traveling with a special needs child can be really stressful! From medications to special dietary needs, safety concerns to accessibility, there are so many possible disasters waiting around every corner. It's no wonder so many families with special needs kids choose to just stay home!
One of the biggest concerns families have when traveling is safe sleeping while away from home. Your child's room is probably designed to make sleeping as comfortable and safe for them as possible. You may have a safe special needs bed, climate control, allergy air filters, weighted blankets, and even nighttime monitors. How can we possibly recreate this safe sleep environment in a hotel room or at grandma's house?
While we may not be able to pack and bring everything with us (although I have been known to pack video monitors and ambient sound machines even for a weekend trip), having a safe sleep bed will make a vacation much less stressful.
We recently purchased a Safe Place Bedding Travel Bed and just made our first weekend excursion with our new bed. I had my doubts about this bed at first because it is inflatable and needs to attach to a stationary bed, but I was pleasantly surprised by how durable, safe, and easy to use it was!
Safe Place Bedding Travel Bed Basic Specs
39" wide, 75" long, 34" high
Sleeping space interior is twin sized
Padded interior
Fully enclosed
Allows for video monitoring
Allows for air circulation
Only opens from outside
Watertight floor
Travel-ready!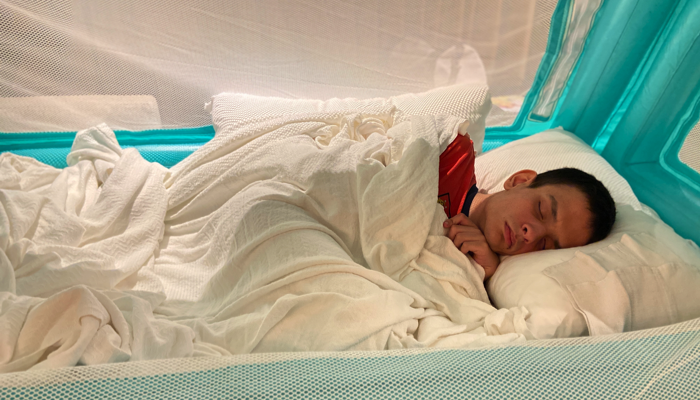 Pros of the Safe Place Bedding Travel Bed
Affordable
Easy to set up and take down
All components pack in a small bag (additional cost)
Not too heavy and does not take up much luggage space
Secure and safe
One-way valves
Electric pump (at additional cost)
Soft material used for floor
The Safe Place Bedding bed is priced at $420, but the company often offers sales or promo codes, so keep your eye out for deals! Yes, that's still a lot of money, but compared to the thousands you might spend on other travel beds, it's actually quite affordable! We were also able to use grant funds to pay for the bed, which is easier to do when your purchase is less than $500.
Another huge plus for me was how small the duffle bag is that contains the bed. It isn't the lightest thing, but again compared to other bedding solutions, it's very easy to pack! We have so many things to pack for our son to keep him comfortable and safe; the fewer bags we need to take with us, the better. The Safe Place Bedding bed fits in a 24x12x12 gym duffle bag – and that includes room for the electric pump as well!
It took us about 10 minutes total to set up the bed when we got to our hotel room. This was our first time ever using this bed, so I think we can get that down to 5 minutes next time we use it. Set up was so easy! I did buy the electric pump that comes with the bed (it's an additional cost), but oh man, was it worth it! Just set the bed where you want it, use the pump to inflate the sides, strap the bed in place, and you're done!
We took a video of ourselves setting up the bed so you can see how easy it is. And remember, this was our first time ever using this bed:
The valves have special stoppers that allow air in, but not out, making it really easy to inflate. You can remove the stoppers when deflating the bed. Taking the bed down and fitting it back in the bag was also really easy!
I did feel that Ivan was safe in this bed. The inside of the bed is about a standard twin size, but it is required to be strapped to a full or larger size bed for safety. The straps hold the bed in place really well and I was not at all worried about it tipping or falling off the bed. If you are worried about your child getting out of bed on their own, the zippers can clip closed from the outside.
I also like that there is a lot of air flow through the mesh sides of this bed, so I wasn't worried about the inside of the bed over heating. This also made setting up a video monitor easy.
The bottom floor of the bed is made of a soft almost velvety material, so if your child sleeps without blankets for safety reasons, the bottom of the bed will still be comfortable. The comfortable floor also means that the bed could be be used as a safe tent at the beach or for camping.
Cons of the Safe Place Bedding Travel Bed
Does not come with its own mattress
Possibility of punctures
The walls of the bed are made of thick, reinforced plastic that are designed to withstand kicks and bites, but any small puncture would affect the bed's ability to inflate. The company does say that punctures are unlikely, but it is something to keep in mind when purchasing the bed.
The only other real con for me is that it does not come with its own mattress. If you are traveling somewhere where there is a bed (remember the bed must be a full size or larger), then you are in good shape. If you are visiting family or staying in a small hotel that does not have an extra bed, however, you may be placing the travel bed on the floor. In that case you will have to provide a mattress to insert into the bed, which could also lead to entrapment issues along the sides. Depending on your needs and where you travel to, it may be difficult to always have a full size bed to strap the travel bed to.
With that said, though, I would still highly recommend the Safe Place Bedding Travel Bed. It was easy to pack, easy to carry, easy to set up, and provided a safe and comfortable place for Ivan to sleep in our hotel room. I would definitely recommend also purchasing the duffle bag and electric pump – they are necessary accessories!
Here's to happy (and safe) family traveling!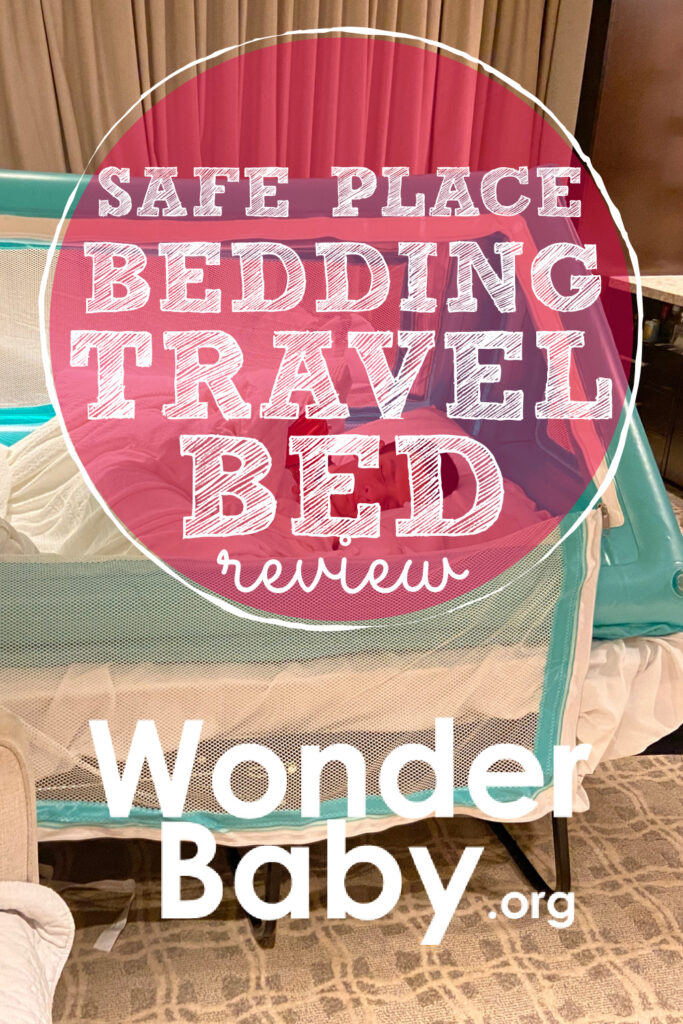 Related Posts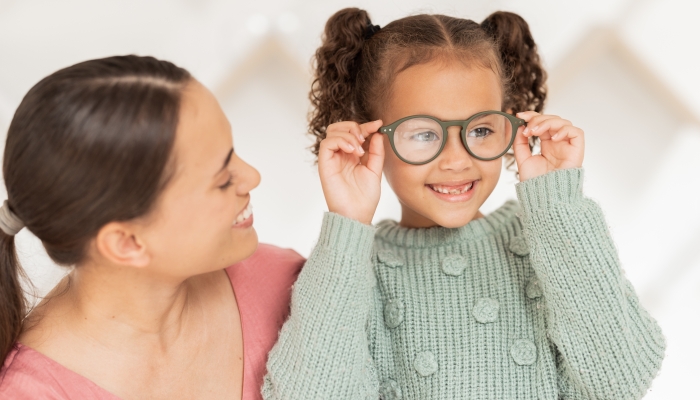 Eye Conditions and Syndromes, Visual Impairment
If you have a child with retinitis pigmentosa (RP), family members, therapists, and eye specialists can help you manage the stress that comes with vision loss.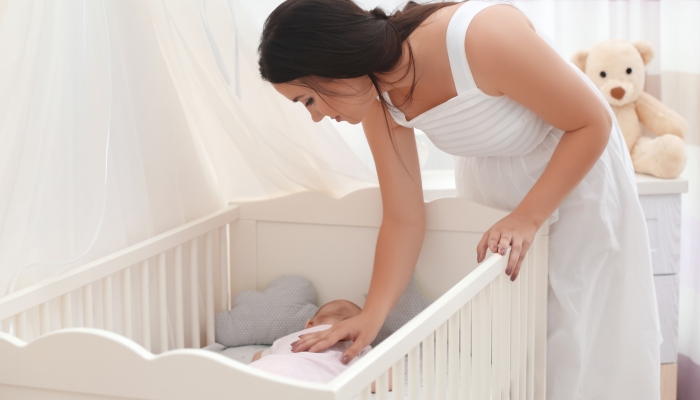 Sleep
The SITBACK method offers a gradual approach to sleep training, where you gently reassure your baby as they fall asleep. Here's everything you need to know.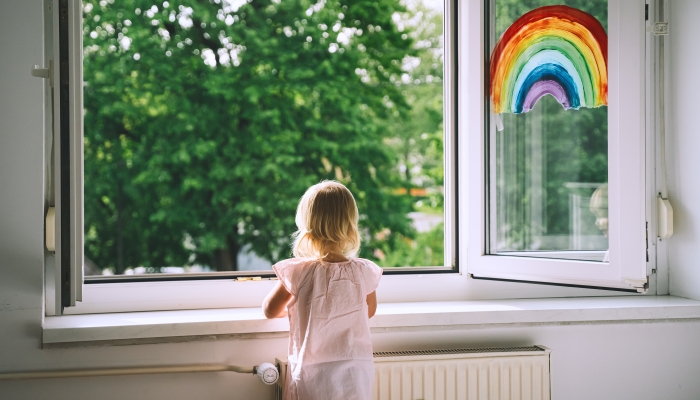 Autism
A sensory-friendly home promotes a safe environment, reduces anxiety and stress, improves focus, and establishes better sleep patterns.