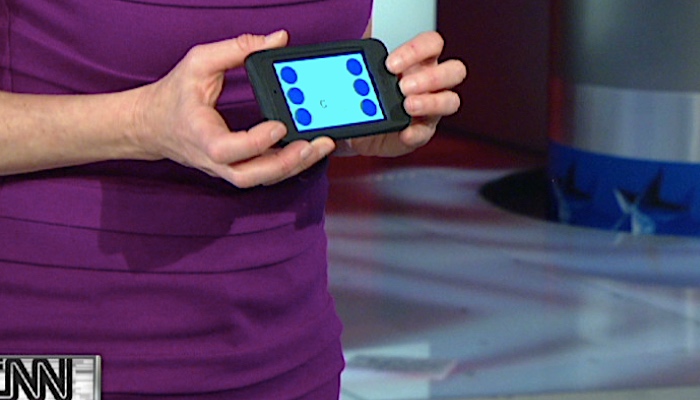 By now you may have heard the news that researchers at Georgia Tech have been working on an app that uses the braille keyboard to type on a smart phone's touchscreen. You can read more about the app here.
CNN also recently featured the app and now you can see the app in action as one of the developers demonstrates his invention.
Watch the video demonstration here.