For Ronan, Fynnley, Leo & Lily-Grace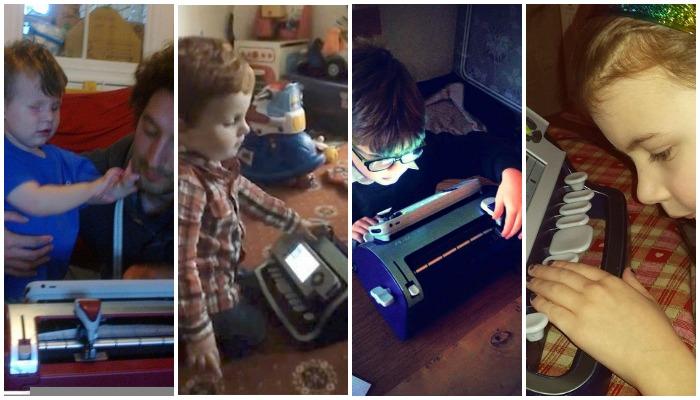 Ronan, Fynnley, Leo and Lily-Grace have all had the chance to trial a Perkins SMART Brailler thanks to the support of RNIB in the UK. And then all four had the chance to win their very own SMART Brailler for free!
We had WonderBaby readers vote for one winner, and the voting is now closed. Congratulations to Lily-Grace for winning a SMART Brailler!
But we only had one brailler to give away and four kids who need one! Let's fix this!
There are a couple of places you can go to help fund the purchase of braillers so ALL of these kids can get a brailler. If everyone who voted just donates £1, we'll have more than enough to buy a brailler for each family in no time! RNIB is also offering 10% off the SMART Brailler for the three families who do not win this competition. That reduces the price from £1495 to £1345.50!
Please click on the fundraiser links below and consider donating. Both fundraisers are hoping to raise enough money for all of the families!