EyeMusic: Seeing with Sound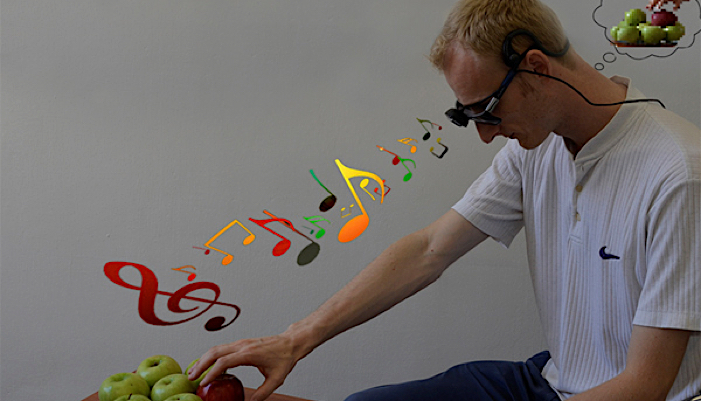 Many research teams are experimenting with ways to allow blind people to navigate their surroundings and locate objects. Have you seen this one?
It's called EyeMusic and it turns visual data into music so that blind users can hear what's around them. This is called a sensory substitution device (SSD). Users of EyeMusic wear glasses with a small video camera mounted on the frame. The camera scans the images in front of the user then transmit music back through an ear piece.
Obviously the trick here is to create a music map that is easy to learn and interpret. Here's how EyeMusic works:
"EyeMusic … represent[s] colors using different sounds (white = vocals, blue = trumpet, red = reggae organ) and brighter objects are made to sound louder. The system scans the image left to right and plays the audio representation along with the scan. So objects on the left side sound first and ones on the right sound last."
Want to learn more? Check out this page with images that have been scanned by EyeMusic. You can listen to the musical representation of the images by clicking the speaker icon (my favorite is the rainbow).
You can read the full article about EyeMusic here.
Related Posts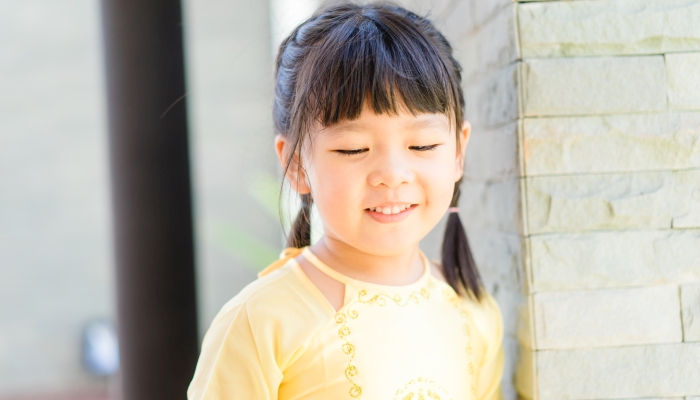 Special Needs, Visual Impairment
Vision impairment in young children can be caused by congenital and acquired conditions. Many services are available to help children with low vision achieve their healthy best.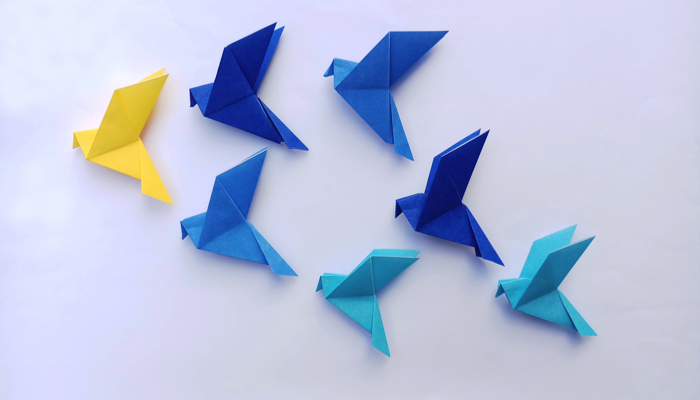 Tactile Art, Visual Impairment
Accessible Origami provides basic text-only step-by-step instructions on how to fold popular origami figures for people who are blind or visually impaired.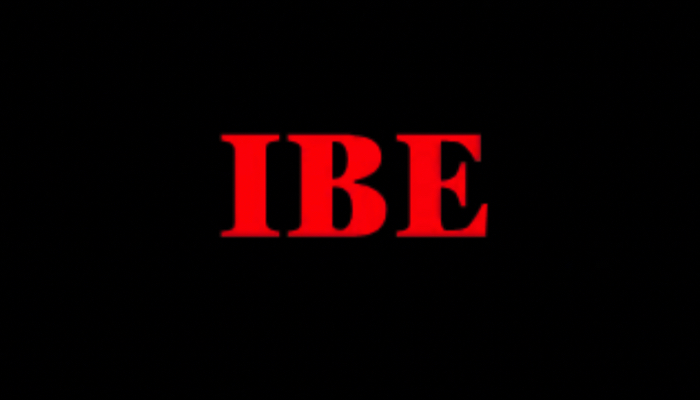 Visual Impairment
Insight Beyond Eyesight provides support, information, and networking for Jewish individuals who are visually impaired and their families.