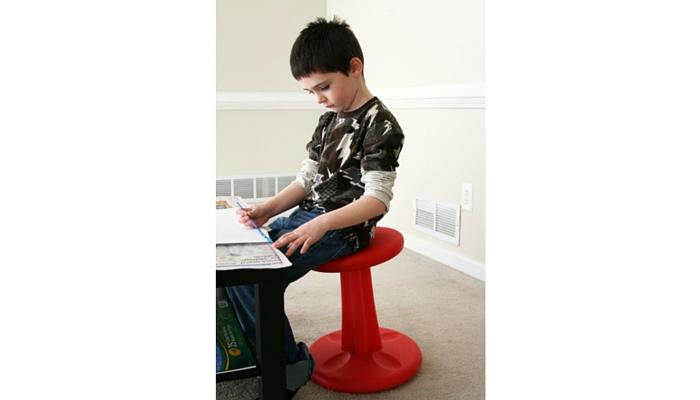 Shared by Hillary Kleck
The Wobble Stool is a great chair for kids who can't sit still! The Kore Wobble Stool design gently rolls with your child's natural movements, so he or she stays supported and comfortable while they wiggle around. Kids can sit, wiggle, and fidget on this nifty chair while intuitively exercising their back muscles and working out their restless energy in comfort and support.
The Wobble Stool can be used at home and at school. It can't tip over so you don't have to worry about it!
The Wobble Stool Award-Winning Sensory Chair comes in a variety of sizes and colors, too!