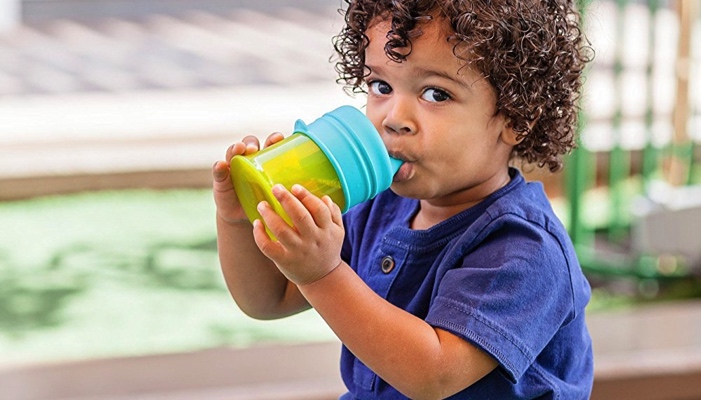 Shared by Stefanie Cloutier
So your kid has outgrown the little-kid sippy cups but every time you hand them a cup with no lid, you wonder just how long until the contents are dripping everywhere. These Snug Spout Lids take care of that. Made of BPA-, phthalate- and latex-free materials, these lids are soft and rubbery and fit over most glasses and cupware, and have a hole in the middle to fit a straw.
If you're looking for that intermediate step between toddler cups and adult glasses, this could be a good transition. They also make Snug Spout Sippy Cups!