24 Months vs 2T: Choosing the Right Size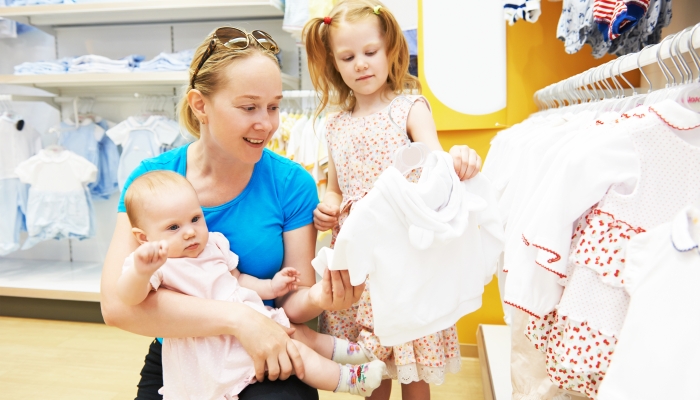 Size 24 months is clothing designed for babies ages 18-24 months.
Size 2T is clothing designed for a 2 to 3-year-old.
Size 24 months pants have curvier lines in the bottom for extra diaper room.
Buying the right size baby clothes for your little one can be tricky. With each of my babies, I struggled with knowing what the age ranges truly meant.
I found myself asking questions like, "Is size 0-3 months different from a size newborn?" or, "Is size 18 months designed for a 12 to 18-month-old or an 18 to 24-month-old?"
The sizing only gets more confusing when they approach 24 months. Suddenly you have two options: 24 months and 2T. Aren't they really the same size?
Well, actually, no. There are several differences when it comes to 24 months vs 2T. These differences are more important than you might think and may influence which size you purchase.
If you've found yourself confused and guessing at what size to buy, don't worry. You'll be an expert on 24 months vs 2T with these few helpful hints.
What Is Size 24 Months?
Size 24 months is clothing designed for babies ages 18-24 months. This is where many of us need clarification.
The age range in the sizing for baby clothes refers to the oldest age the outfit is designed for. For example, if a onesie comes in size 18 months, this is designed for a baby from 12-18 months old. When a child reaches 18 months, they'll usually be in the next size up, 24 months.
Of course, all children grow at different rates. But this should still give you a general idea of your child's size. For a more accurate fit, it's better to go by the weight range rather than the ages.
What Is Size 2T?
Size 2T is clothing designed for a 2 to 3-year-old. When your baby transitions into kids' clothing, the sizing changes yet again. You'll now need to switch your thinking. Kids' clothing is sized according to the youngest age the clothing is designed for.
For example, a 4T shirt is made to fit a 4 to 5-year-old, not a 3 to 4-year-old. Again, these sizes might only be accurate for some children. It's just a broad range based on average weights and heights for that age.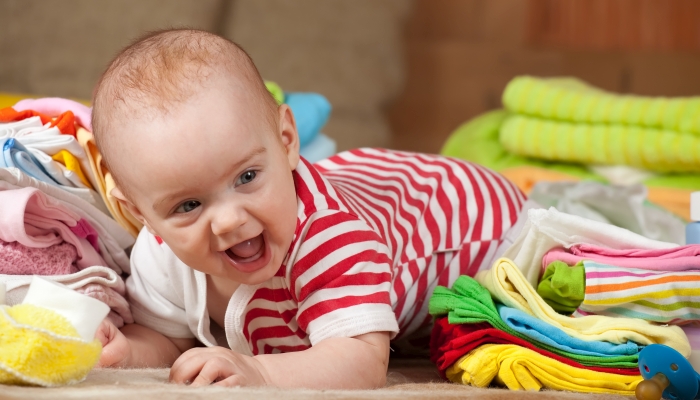 24 Months vs 2T: What's the Difference?
Clothing designers take a lot of factors into account when making children's clothes. Here are a few main differences that will likely have a significant impact on which size you choose for your child:
Sizing
Many parents think of 24 months and 2T as equals. However, you'll find that these two options are different when it comes to clothing sizes. There are often differences of a few pounds or inches between the two sizes.
Different brands rarely use the same measurements. Each brand decides what measurements they'll use. This can be confusing and makes buying the same size in every store hard.
I've found that looking up each brand's sizing chart is helpful. This is the only accurate way to identify the size difference between 2T and 24 months.
Take a look at these size charts from a few popular children's brands:
| | | | |
| --- | --- | --- | --- |
| Brand | Size | Height | Weight |
| Old Navy | 24 Months | 31 ½ – 33 ¾ in | 24 – 26 lbs |
| | 2T | 33 ¾ – 36 in | 26 – 28 lbs |
| Baby Gap | 24 Months | 31 – 33 in | 27 – 30 lbs |
| | 2T | 33 – 36 in | 30 – 33 lbs |
| Carters | 24 Months | 32 – 34 in | 28 – 30 lbs |
| | 2T | 35 – 36.5 in | 29 – 31 lbs |
You can see the vast difference in measurements from one brand to another. The good news is that most brands have their sizing guide listed on their website to make shopping easy.
Round vs Thin
If you're buying clothes in a size 24 months, those clothes are created specifically for diaper wearers. Manufacturers of children's clothing brands assume that if your child is under 2 years of age, they're still in diapers.
When they design the bottom area of the clothing, they purposely leave extra room. You'll notice that a size 24 months pair of paints has curvier lines in the bottom than a 2T.
A size 2T is designed for a child wearing underwear, as mastery of the skills needed for toilet training usually occurs after 24 months. Of course, this is just a generalized assumption. Actual potty training age will vary from child to child.
Since many children do start potty training right before or after turning 2, clothing designers drop the rounded bottom for straighter lines. You'll notice that the pant legs and bottoms of 2T pants have a slimmer fit and don't have extra room for diapers or that cute baby pudge.
Snaps vs Seams
With my first child, I wondered if there was a cutoff age for when babies stop wearing onesies. I was thankful to find out that onesies go up to size 24 months because the snaps at the bottom make diaper changes easy. But I also found the same was true for other outfits in size 24 months.
It turns out, that designers of baby clothes purposely include snaps to make diaper changing easier for parents. They assume that since most 18 to 24-month-olds are still in diapers, their parents aren't ready to shift to seamed clothing instead.
When you start purchasing 2T clothing, you'll quickly notice that all the snaps around the diaper area disappear. Instead, you'll find elastic waist pants and easy buttons to accommodate potty training.
Baby Section vs Toddler Section
When you're shopping in stores for size 24 months, you'll find it in the baby section. Most retailers carry sizes 0 to 24 months in one location.
When you switch to 2T clothes, you'll have to start shopping in the toddler section. This area typically includes sizes 2T to 5T.
Baby Style vs Big Kid Style
When you browse the baby section, you'll find baby styles that reflect what the parents want to see their children in. Babies don't have opinions on their clothing, so you'll find lots of cute patterns and trendy colors. Outfits in size 24 months will reflect this.
However, when you transition to the children's department, you'll find that kid styles often include fun characters, bright colors, or animals that the children are attracted to. When you switch to 2T, you'll find new options that weren't available in the baby section.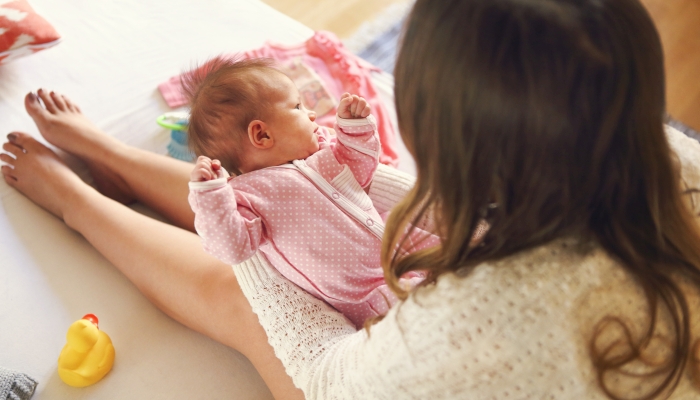 Choosing Between 24 Months vs 2T Clothes
To choose the correct clothing size for your toddler, you'll want to have an accurate measurement of your child's height and weight. This will help you match them up on the retailer's sizing charts.
It might also be helpful to ask yourself these questions:
Will I want clothing with snaps for easy diaper changes?
Do I need curves in my child's clothing to fit diapers?
Would I rather purchase clothing with a little room to grow or something that fits perfectly right now?
Tips When Buying Clothes For Toddlers
Purchasing clothes for toddlers doesn't have to be overwhelming. Mom life is hard enough without adding in toddler meltdowns in the clothing department. Once you know the correct size you need, use these tips for a happy shopping experience:
Shop online when possible so you can easily try clothes on your toddler at home and return what doesn't fit.
If you do take your toddler to the store for clothes shopping, bring snacks and make it a short trip to avoid a meltdown.
If your child often takes notice of their clothing, allow them to help you pick out a few items to keep them interested.
FAQs
What type of clothes do toddlers need?
Toddlers need clothes that are comfortable and stretchy. This age range does a lot of moving around, so they'll need clothes that can hold up to the job.
Little ones will also go through a large amount of clothing due to messes. Plan on including budget-friendly pieces in their wardrobe that you won't mind them getting dirty in. You might want to look into creative baby clothes storage ideas to accommodate their extra clothes.
How long do toddlers stay in 2T clothes?
Most children grow out of 2T clothes by the time they reach age 3, or one year after they start wearing size 2T clothes. This is typically when they reach around 36 in tall or 30 lbs, give or take.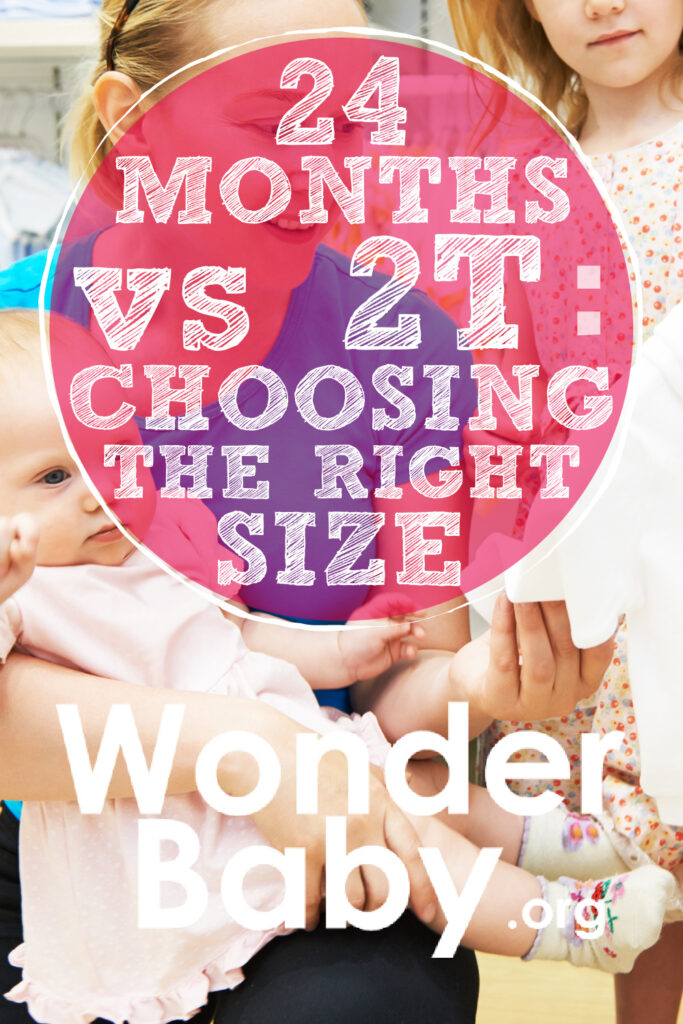 Related Posts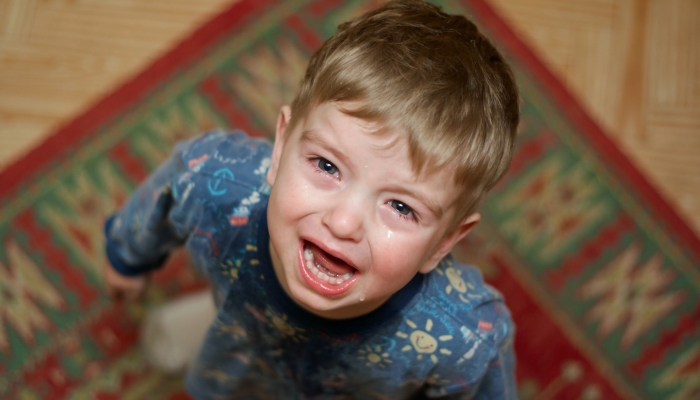 Parenting
Wondering if your child is having a tantrum or a meltdown? Read this article to know the difference between these emotional outbursts!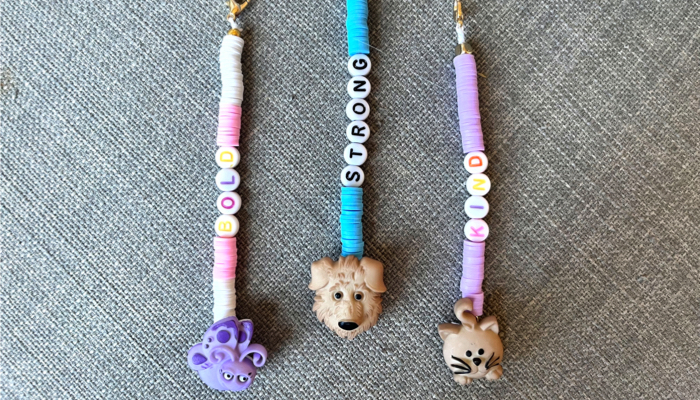 Parenting, Play, Tactile Art
These affirmation backpack buddy keychains are adorable and easy to make. Give your child a little encouragement with this simple craft as they head to school.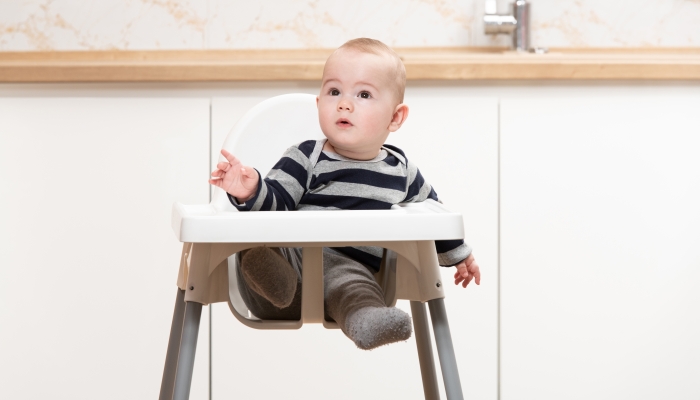 Parenting
Many children are ready to stop using a high chair between 2–3 years old and can begin transitioning to a normal chair or booster seat at that time.