When Do Babies Stop Wearing Onesies?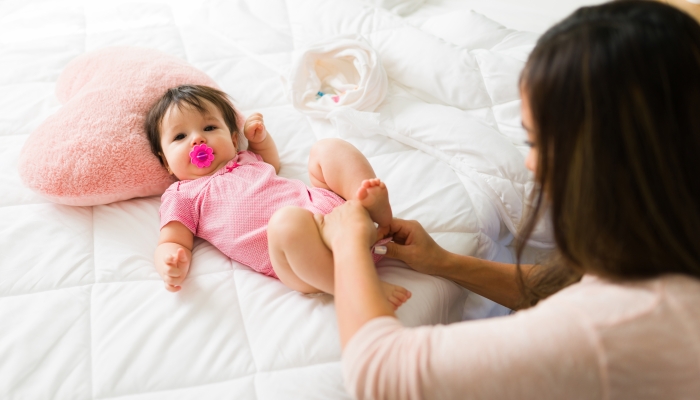 Onesies are a cute and practical addition to every baby's wardrobe, both as a soft and smooth base layer and as a complete outfit all-in-one.
Yet as your child grows and becomes more mobile, this classic item may lose its initial appeal and leave you wondering, when do babies stop wearing onesies?
Simply put, it's up to you! There's no specific answer to this question as it depends on you and your baby. It's a matter of personal preference.
Although many stores only stock baby onesies up to size 18-24 months. So, it can become more difficult to find a onesie past this age that will fit your baby comfortably. You may also find that once your baby starts potty training and walking, a onesie might get in the way.
In recent years the onesie has become synonymous with giant dinosaur costumes, cute unicorns, and cartoon characters. Adult onesies are an iconic fashion trend that's not that new.
Surprisingly, one-piece suits were originally made for adults; think Winston Churchill and the siren suit. It was only after the Second World War that the invention of the babygro led to the baby onesie we know and love today.
Given their recent popularity, you might expect to be able to buy a onesie in any size. Everyone seems to have one so surely your baby could wear onesies forever?
Well, it's not quite as simple as that. Just like the onesie itself, there's no one size fits all answer to the question, when do babies stop wearing onesies? Although there are several factors that can help you make up your mind.
What Are Onesies?
A onesie isn't any old one-piece item of clothing. It's a trademarked description of a baby bodysuit designed by Gerber Childrenswear. Gerber onesies tend to look like extended t-shirts.
Usually short-sleeved, close-fitting, with no legs, onesies fasten between the baby's legs with a row of press studs. These super simple snap-closures make the onesie a convenient choice for babywear.
Onesies also come in sleeveless and long-sleeved designs, sometimes with fold-over cuffs to keep your little ones' hands warm and prevent scratching. Although it's a good idea to keep your baby's hands uncovered most of the time to prevent overheating and allow plenty of opportunities for them to feel and make sense of the world around them.
Another modification to these classic bodysuits are side snap onesies. With fastenings on the side, you can open these out rather like a kimono or button-up shirt, instead of having to reach for the snaps underneath.
Most baby onesies are made from cotton, a breathable, natural, and durable fiber. Cotton onesies are perfect for all seasons, keeping your baby warm while also helping to avoid overheating.
It's common to hear the term onesie used to describe other one-piece items also, especially baby sleepsuits. These cover the whole body and also have zip or stud fastenings. Many of the reasons why your baby might stop wearing onesies will apply to these too.
If you're wondering how many onesies you might need, check out our newborn checklist, a helpful guide to all your baby essentials.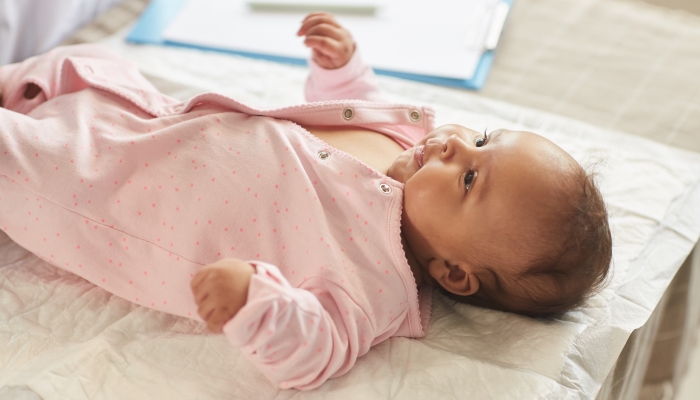 Why Do Babies Wear Onesies?
The enduring popularity of the baby onesie is well-deserved, for many reasons.
Comfort
Onesies are a great choice for baby clothes. Securely fastened with snaps underneath, they stretch across your child's tummy and chest providing a warm and cozy under-layer.
Smooth and gentle on the skin, onesies are the ultimate in versatile babywear. Bodysuits with long sleeves or full-length onesies are ideal for cold weather, while classic onesies sit neatly under regular pajamas or can be worn alone.
Convenience
Onesies are readily available and affordable, often sold in good value multipacks. You can buy baby onesies adorned with cute images and slogans, or plain in a wide range of colors.
A onesie can be a complete outfit, easily fit in the changing bag, and won't ride up when your baby wriggles around. Side snap onesies open wide and are ideal for skin-to-skin time.
Cleanliness
Press-stud fastenings offer easy access to your child's diaper for quick changes and to avoid misses if you're practicing elimination communication.
A onesie can help secure the diaper in place. Make sure the onesie isn't too tight though, as that can be uncomfortable for your child and cause compression leaks, particularly if you're using cloth diapers. 
Safety
Many parents worry about their baby's clothes irritating the umbilical cord stump. If this is a concern for you, wait until the stump has fallen off, or use side snaps to avoid pulling the onesie over your child's belly.
With no loose parts and secure fastenings, onesies won't ride up over your baby's head and become a potential suffocation risk.
When Do Babies Stop Wearing Onesies?
There's no exact time when babies stop wearing onesies. So, to help you make the right decision for you and your baby, here are some things you might want to consider.
Toilet training
Once your baby is ready to start potty training, those handy flaps can start getting in the way, and getting wet. Snap fastenings can also be tricky for your toddler. You can help encourage independence when potty training with simple tops and trousers they can manage themselves.
If you opt for a gentler approach like elimination communication, also known as natural infant hygiene, or baby-led pottying, you may find your baby can go without diapers much sooner than you thought, and you may choose to leave onesies behind as well.
Walking
Onesies are ideal when your baby is young, for walking babies it can be a different story. Your toddler might be on the move any time between 8 and 18 months, and once they are, it might be easier to switch to t-shirts and bottoms rather than wrestling with fasteners.
Once your baby's on their feet, footed onesies become a slipping hazard and prevent your baby from feeling the floor, an important element in learning to walk.
Availability
Finding stores that stock onesies past the age of two years can be more difficult. If you have a taller child you may find that onesies no longer keep your baby comfortable from a younger age. Make sure they have plenty of room to stretch out those little feet.
Choice
As your child grows, you may find you don't like the look of onesies anymore, or your baby may start to express their own preferences around clothing. Communication is an important part of building strong bonds and respectful relationships with your children, and it's a two-way process. After all, if you want your growing child to listen to you, that begins with you listening to them.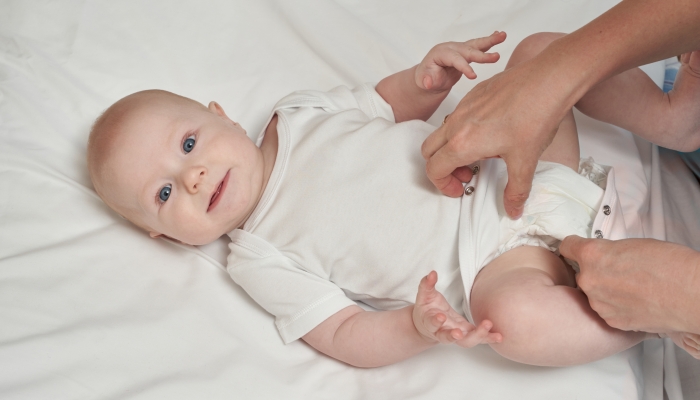 Creative Uses for Onesies
As your children grow, it can be hard to let go of their baby clothes. Like many parents, you may find yourself wondering if there's a way to upcycle your favorite onesie creatively so you can treasure it forever.
Well, you're in luck. It turns out there are so many cute options for creating keepsakes, and great gifts from the humble onesie. Check out our top ten creative uses for onesies.
1. Memory bears
Choose the onesies you love the most and make a soft toy. You can even send off your items and have a memory bear custom-made for you.
2. Hair accessories
Make your little one a cute headband, or even a baseball cap.
3. A memory game
Create fabric squares for a memory or matching game, and when they've outgrown it, you can sew them all together and make a quilt.
4. Cushions and pillows
And on the subject of bedding, how about a pillow for your baby's room or their favorite teddy.
5. Fabric books
Put together some soft activity or memory books with various fastenings, simple stories, or a game of I-spy. Or you could design your own textile alphabet.
6. Soft baby blocks
These are gorgeous first toys. Decorate with numbers, simple shapes or attach some ribbons for the little one who loves labels.
7. Outfits for all
Design some clothes for your child's favorite teddy or doll. Or upcycle a onesie as a base for dressing up clothes or save patterns and logos you love to add to your bigger kid's wardrobe.
8. Wall art
Frame your favorite onesie or mix and match the best of your baby's clothes to create an artistic collage.
9. Hanging ornaments
Turn your old onesies into a baby mobile or festive ornaments to brighten up the holidays.
10. Bags and pouches
Take your memories out and about in a tote bag to help carry all your shopping, or make some pouches to store toys and trinkets.
FAQs
Why do baby onesies include overlapping shoulders?
The overlapping shoulders on onesies are a smart design feature. These overlaps let you pull the onesie down over your baby's body rather than over their head. Ideal if your little one doesn't like having clothes pulled over their head or in the event of a diaper blowout.
Can a baby sleep in a onesie?
Yes. Onesies are a snuggly and soft option, perfect for bed and naptime. If you live in an area that's a little colder, you may want to pair a onesie with a sleepsuit or regular pajamas to keep your little one nice and warm.
If it's warmer where you live, onesies are ideal sleepwear on their own. They also help keep your baby's diaper in place and provide quick and easy access for changing.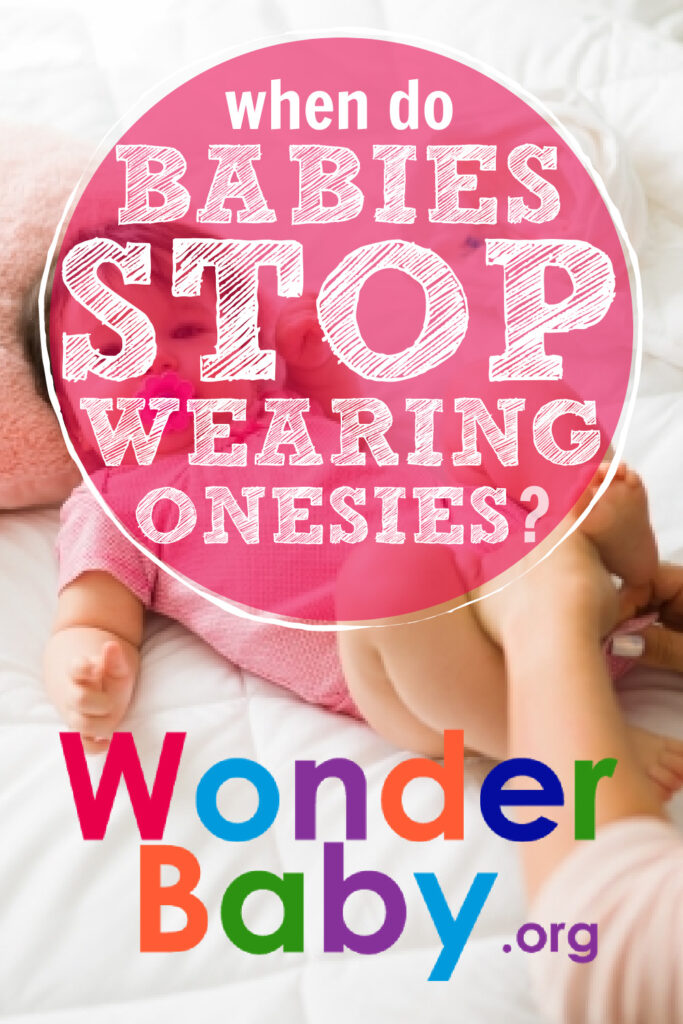 Related Posts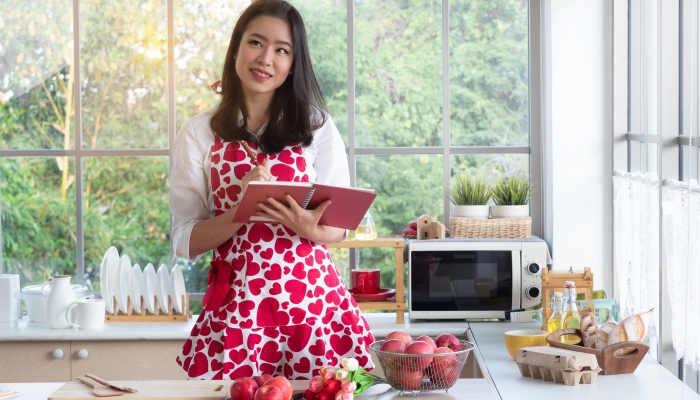 Parenting
Staying motivated as a stay-at-home mom isn't easy when you're responsible for so much. But these motivation boosters are sure to keep you going!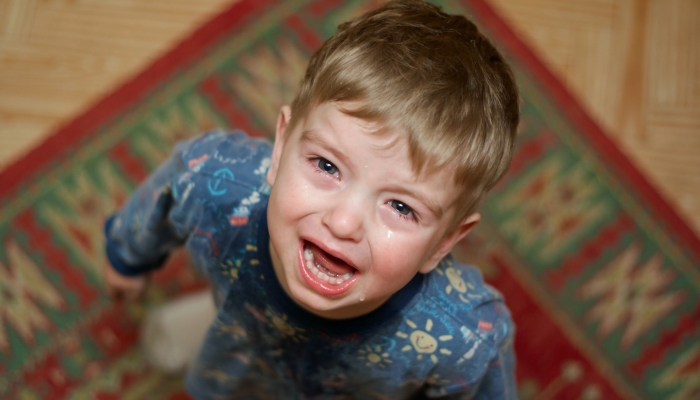 Parenting
Wondering if your child is having a tantrum or a meltdown? Read this article to know the difference between these emotional outbursts!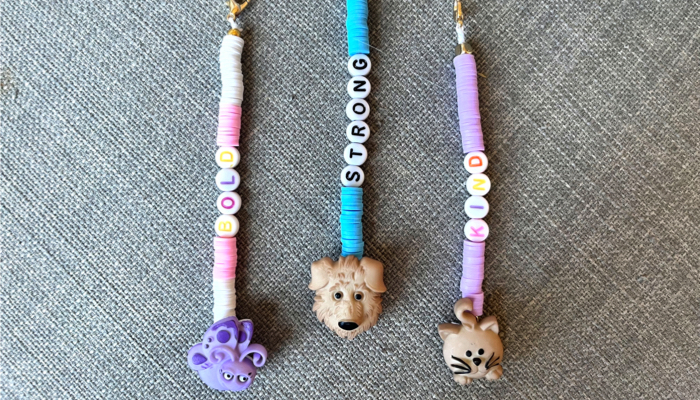 Parenting, Play, Tactile Art
These affirmation backpack buddy keychains are adorable and easy to make. Give your child a little encouragement with this simple craft as they head to school.