15 Amazing Baby Shower Game Prizes to Surprise & Delight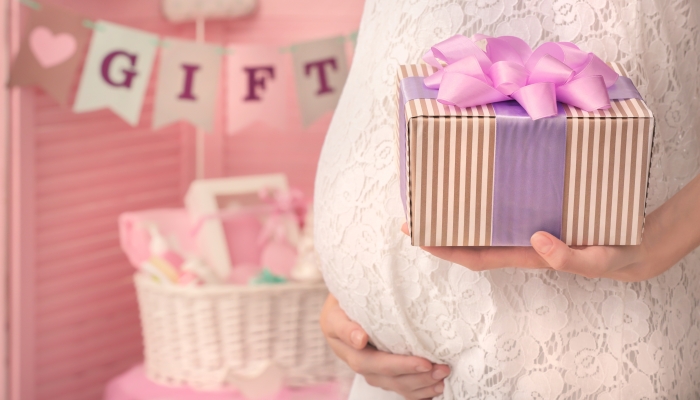 Baby shower game prizes are a fun treat for your guests and will liven up the party.
If you're looking to simplify or save money on baby shower game prizes, there are plenty of affordable, simple gifts to choose from.
You can provide as many baby shower prizes as you'd like, but buying enough for around 20% of the number of guests should be adequate.
Over the years, I've had the pleasure of attending many baby showers. It's always a delight to spend some time with the mom-to-be while showering her with love and gifts. Of course, the delicious food and socialization are also enjoyable.
There's also another baby shower detail that I particularly enjoy—baby shower games. Maybe it's my competitive side coming out, but I love games with a prize on the line, especially when the prize is a unique and fun gift.
When you're planning a baby shower, it's important to include elements that will keep the party going and help break the ice. Baby shower games are perfect for this. Just don't forget to have some baby shower game gifts to reward the winners.
Unsure of what to give as a baby shower game prize? We've got you covered with this list of the best baby shower game prizes that will delight all your guests.
Do You Need to Give Prizes for Baby Shower Games?
We know—planning a baby shower is a lot of work. You're already managing the guest lists, sending the invites, choosing the baby shower theme, and so much more. You might wonder if you can skip this one detail without ruining the party.
While it's possible to include baby shower games without prizes, it's not recommended. Your guests will likely expect a prize at the end of each game, and you might leave them feeling disappointed.
If you're looking to simplify or save money in this area, there are plenty of affordable, simple gifts to choose from. Baby shower prizes don't need to be elaborate or expensive.
How Many Baby Shower Prizes Should You Prepare?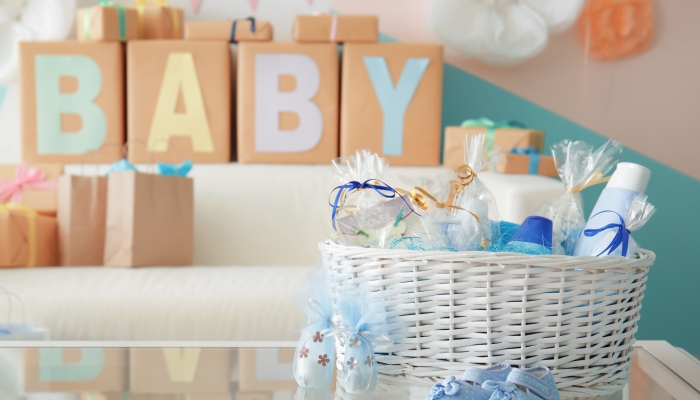 Before you decide how many prizes you should prepare, you'll want to consider a few things. Here are some helpful questions to help you determine the appropriate number:
How many moms will be attending?
I've attended everything from large, over-the-top baby showers to intimate, family-only baby showers. The length of your guest list will play a role in your decision on how many baby shower prizes to prepare.
Remember that prizes are a fun treat for your guests and will liven up the party. So don't try and cut down on the number of prizes if your guest list is large.
You can provide as many baby shower prizes as you'd like, but buying enough for around 20% of the number of guests should be adequate. This guide might also provide some help:
| | |
| --- | --- |
| Number of Guests | Number of Baby Shower Prizes |
| 5-10 | 1-2 prizes |
| 11-20 | 3-4 prizes |
| 21-40 | 4-8 prizes |
| 41-60 | 8-12 prizes |
How long will the shower last?
Along with the guest list, you'll also want to keep in mind the timing of the shower. If you play too many games, your guest might feel antsy to leave. If you don't have enough, the party might fall flat.
Usually, 1-3 shower games is plenty. Consider giving away multiple prizes for each game to reach your desired amount without overdoing the time spent playing games.
Do I have other activities planned?
Think about the order of activities for the shower. Some baby showers include socialization, eating, opening baby shower gifts, cake serving, toasts, and games. 
Having an extra game or two, along with prizes, on the back burner is always a great idea. You can quickly whip them out if you need to add activities. Some specific showers, like a diaper party, will have other activities as well, such as a diaper raffle. 
What to Consider When Choosing Baby Shower Game Prizes
When you purchase baby shower game prizes, you'll want to make sure they fit the crowd. To ensure your gifts are a hit, ask yourself these questions:
Will both males and females be attending the shower?
Are alcohol gifts appropriate for the crowd or baby shower venue?
Are there commonalities among the guests? (They all work together, are church members, play tennis together, etc.)
Is the guest list mostly older, younger, or a mix of both?
As you filter through prize ideas, keep these questions in mind. You don't want to show up with prizes that are inappropriate for the shower and leave your guests feeling uncomfortable.
10 Popular Baby Shower Game Prizes
When it comes to baby shower prize ideas, some are more popular than others, and for a good reason. The following popular baby shower prize ideas are both crowd-pleasers and affordable. These prove that the best baby shower prizes aren't always over-the-top.
Chocolate
This is one of my favorite cheap baby shower prizes. The last baby shower I attended had dark chocolate bars for each winner. I was so delighted with the gift I might have nibbled on it on the way home.
You can grab high-quality chocolate bars at the grocery store for just a few dollars each. Wrap the chocolate bar with a pretty ribbon, or place it in a small gift bag to make it look prize-worthy.
Lip Balm
This easy baby shower prize never fails. Lip balm is something almost everyone can use. I like to find buttery-smooth balms in fun scents that will leave guests asking where I found them.
You can also make your own lip balm inexpensively. With just a few ingredients and small containers, you can make dozens of tubes of lip balm. These also make perfect baby shower favors.
Wine Glasses
You can purchase wine glasses for an affordable price. If you're crafty, adding customization will make them more unique. Some hostesses assemble gift bags with wine glasses and mini bottles of wine or sparkling grape juice to delight their baby shower guests.
The American Academy of Pediatrics states that "No amount of alcohol intake is considered safe during pregnancy." Some hostesses might consider avoiding alcohol altogether to keep the event pregnancy friendly.
Nail Polish
I love nail polish as a prize idea because you can select colors that match the baby shower theme. I've also seen hostesses choose bottles that include baby words in the name. One of my favorite baby shower game prizes was a bottle of "Baby, Take a Vow" pink nail polish.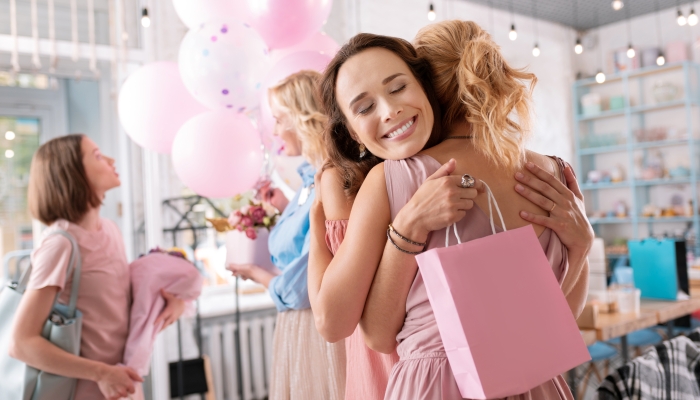 Bath Products
You might be thinking that bath sets are an overdone gift. However, if you think a little outside the box, you can still wow your guests with items like bath bombs, bath salts, or body wash.
To avoid being generic, shop at small local businesses and find unique products. Shopping locally is trendy, and most people can appreciate something that's homemade.
Scented Candles
If you shop around, you'll find scented candles in beautiful containers. These make the perfect baby shower prizes.
Remember that everyone has different preferences for smells. It's best to select candles with lighter scents with natural oils and waxes. This is another excellent opportunity to shop locally and find unique, homemade options.
Jewelry
Jewelry is a fun and unexpected prize for baby shower games. You don't have to spend a fortune to find trendy pieces that match almost any style. A gold or silver statement necklace or a leather bracelet is a good neutral piece that most women would appreciate.
Face Masks
Face masks come in all different varieties and can be purchased individually. Consider offering a basket of face masks for the winners to choose from. Include a wide range of options tailored to sensitive skin, oily skin, and mature skin.
Succulents
Small and easy to maintain, these adorable plants make a great prize for all. You don't need a green thumb to care for them, and they don't take up a lot of space—purchase mini ceramic pots to complete the gift.
Gift Cards
If you're short on time and out of ideas, don't forget about gift cards. Something simple like a $10 Starbucks gift card makes a highly desired baby shower game prize.
5 Fun and Unique Baby Shower Game Prizes
Though a bar of chocolate or tube of lip balm is a perfect prize for baby shower games, you might be looking for something bigger. If you have a little more room in your baby shower budget, these fun and unique baby shower prize ideas will wow your guests.
Movie Night Gift Basket
This baby shower game prize is perfect for coed baby showers. Grab a cute basket and throw in some popcorn, candy, and a digital movie rental gift card. You can even add a cozy blanket for snuggling.
Spa Gift Basket
This is the perfect option for a big prize winner. Fill a basket with pampering products like bubble bath, face mask, a candle, slippers, etc. If you're feeling extra generous, you can even include a gift card for a manicure or pedicure.
Garden Gift Basket
For a spring or summer baby shower, home and garden prizes are always a hit. Consider filling a basket with simple gardening supplies. A small herb garden kit is a great choice.
Buy some small pots, herb seeds, a cute watering can, and some herbal hand soaps. This makes a beautiful basket for indoor or outdoor gardening.
Coffee and Tea Gift Basket
Most of your guests will appreciate either coffee or tea. If you add both options in one basket, it'll be enjoyed by either. Be sure to include both caffeinated and decaffeinated options.
To complete this baby shower prize basket, include a coffee mug, devotional or journal, and a beautiful kitchen towel.
Baking Gift Basket
You don't have to be a professional chef to enjoy this baby shower prize. Buy a box or two of delicious baking mixes, a cute baking dish, some fun hand towels, and a unique set of utensils. You can even place all the items in a large mixing bowl instead of a basket.
FAQs
How much should you spend on baby shower game prizes?
While some hostesses spend large amounts on shower prizes and favors, it's important to remember that sometimes less is more. The focus of the day is the mom-to-be and making her day memorable and special.
If you're deciding between spending extra money on the decor and food or on the gifts, opt for the decor and food. The mom-to-be will remember how beautiful the shower was and all the delicious food she ate. She likely won't even be paying attention to what the guests walk away with.
Do you give out favors at a baby shower?
Baby shower favors are not an absolute necessity, but they add a nice touch. If you're looking for favors for a large crowd, remember that sometimes the smallest favors are the most loved. Here are a few baby shower favor ideas:
Succulents
Cookies
Bath Bombs
Mini Jelly Jars
Lotion
Soap Bars
Coasters
Keychains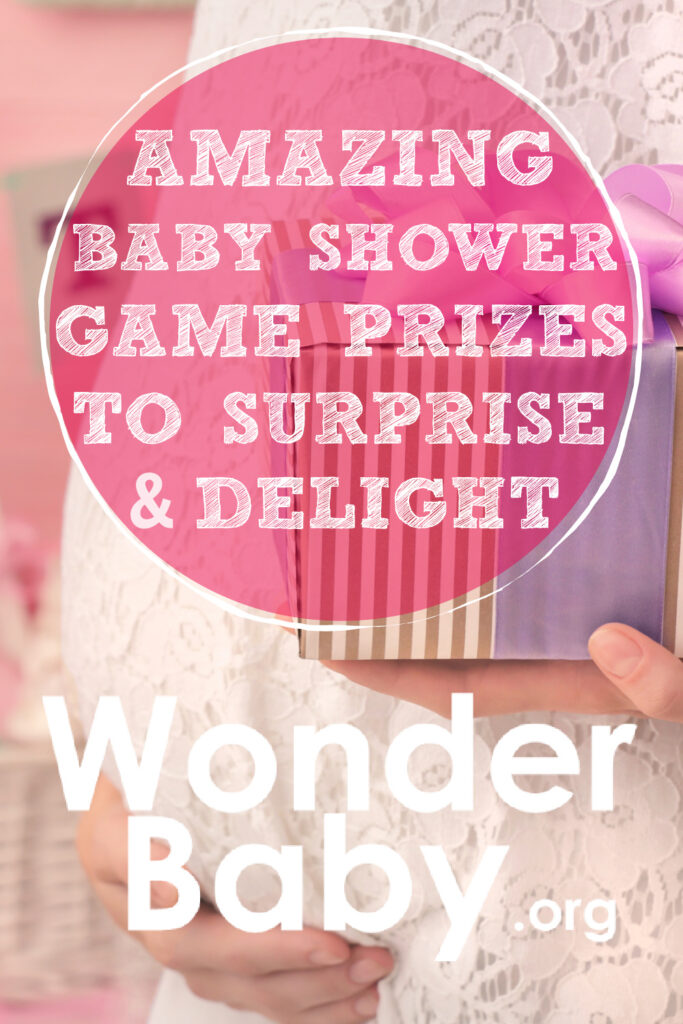 Related Posts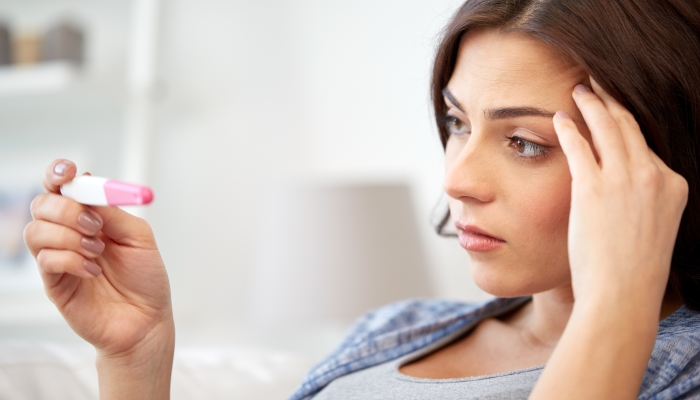 Pregnancy
No matter what you hope your result is, taking a pregnancy test is a big deal. Avoiding testing errors will ensure you get an accurate result.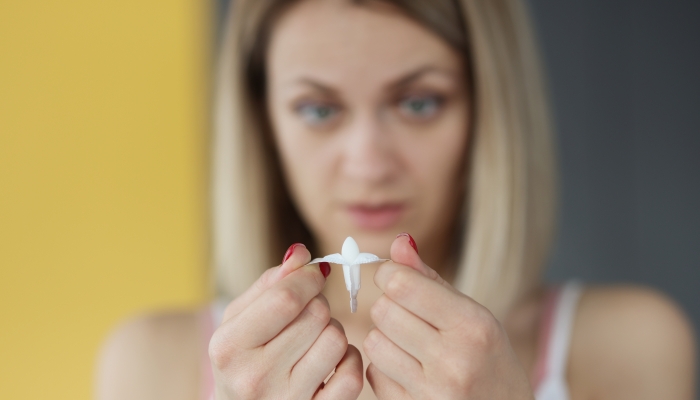 Pregnancy
In order to absorb the entire dose of medicine, you shouldn't pee for some time after inserting a progesterone suppository. Here's what you need to know.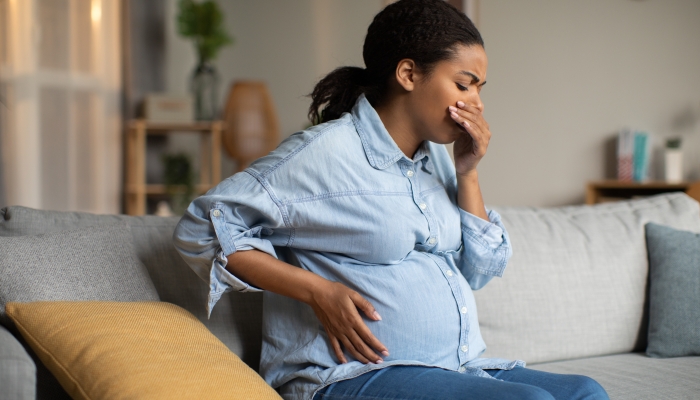 Pregnancy
Feeling nauseated toward the end of your pregnancy? You could be starting the first stages of labor. Here's everything you need to know, plus other signs to look for.