11 Best Baby Shower Venues of 2023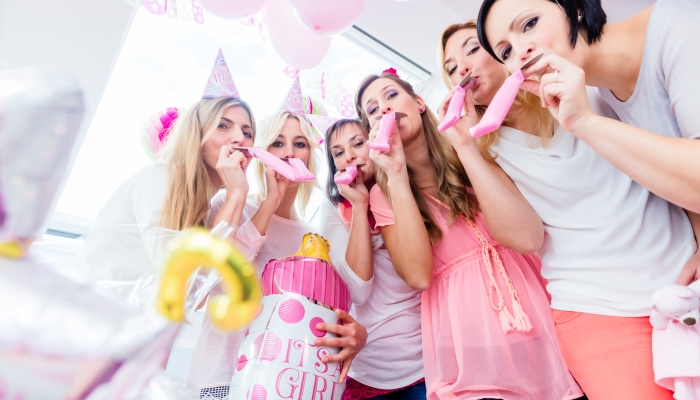 This post may contain affiliate links; please see our terms of use for details.
Many choose to have a baby shower sometime in the middle to end of their third trimester.
Baby showers can cost anywhere from $100 to $1000, depending on the baby shower venues chosen and the size of the guest lists.
When choosing a venue, consider the atmosphere it provides, not just the size of the room.
I remember when I was expecting my first child. I was so overjoyed and overwhelmed at the same time. I couldn't wait to hold my sweet baby in my arms, but I had no clue what I would need when she arrived.
Thankfully, I had a great circle of experienced moms around me. They helped me with everything from choosing the best baby carriers to the best baby socks. Then they did the most generous thing friends can do for an expecting mother—they threw me a baby shower.
Baby showers are a precious gift to parents expecting a new baby. The financial burden of doctor and hospital bills, nursery furniture, and expenses to come after the baby is born is great. This generous gathering of family members and close friends is a blessing when you're trying to gather all the necessary baby supplies.
If you're considering throwing a baby shower for a loved one, you might be wondering where to start in the planning process. That's simple. Choosing the perfect baby shower venue is the first thing you'll need to do when planning a baby shower.
The perfect venue will match the personality and style of the mom-to-be. If you're wanting to throw a memorable event that the mom-to-be will never forget, you're in the right place. Our list of the best baby shower venues of 2023 will help you create a shower that makes her smile.
Our Choice: Restaurant
After reviewing the best baby shower venues, we think a restaurant is the perfect choice. Here's why:
Gender neutral. If spouses are invited to the celebration, you won't have to worry about the venue being too feminine.
Food included. This venue will take away any burden of food preparation. Everyone can order what they want and can specify any dietary restrictions.
No cleaning. When you host a baby shower at a restaurant, no one has to clean their house beforehand or afterward. The staff will take care of all dishes and cleaning after you leave.
Limited decorating. Unlike a house, you will have a smaller space to decorate. Bring some decor for the gift and cake table, a centerpiece or two, and you are done!
A restaurant is a perfect venue for a shower. When hosting a baby shower, you often have to worry about food, decor, seating, and more. Using a restaurant will remove all these responsibilities from your shoulders.
Many restaurants have a private room you can use to create a more intimate baby shower. You can also request that a cake and gift table be placed in the room. Since the dining room will already be set with glasses, silverware, and maybe even votives, you likely won't need many decorations.
When selecting a restaurant for your shower, you'll want to be sure they have a room for a private event. Restaurants can be loud and the extra noise could spoil the atmosphere. You'll also want to ask if the restaurant offers a special menu for events or if you can order ahead.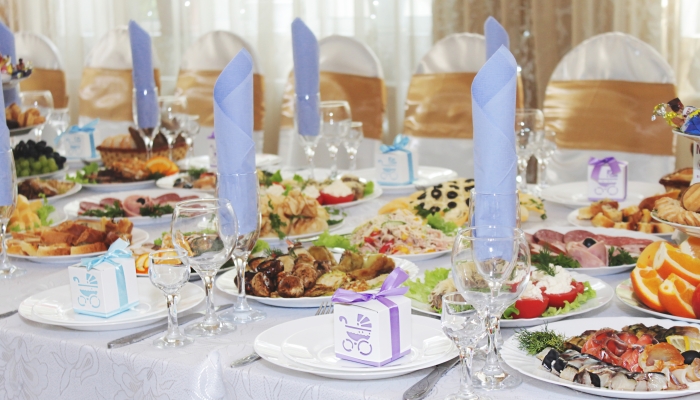 Tea Room
One of my favorite baby showers that I've attended was at a tea room. Tea rooms are often delicate and beautiful, making them the perfect location for a special event. I've seen both a bridal shower and a baby shower take advantage of this unique venue idea.
These venues sometimes offer a semi-private space to meet. Even if the tea room you select doesn't, it should be a calm enough atmosphere that your guests won't have to yell to hear each other. The beautiful setting is ultra-feminine and will add a nice touch to any decor you bring along.
Be sure to ask the tea room what food options they have for a guest list of your size. Some venues have a limited menu for large parties. You'll also want to ask what items you can bring with you, such as cupcakes, wines, etc.
Church
Many churches have rooms available for use by their members. Some churches have banquet halls, kitchens, and other meeting rooms. This could be a great, central location if many of the guests attend the church.
Churches are usually affordable to rent. Members of the church can often rent the spaces for free. Non-members might have to pay a fee.
When renting a church for a baby shower, be sure to be respectful of their rules. They may not allow alcohol and will likely require thorough cleaning afterward. Remember to leave the venue just as clean as when you found it to keep a good rapport with the church.
Botanical Garden
If you want a beautiful baby shower venue that has plenty of natural light and opportunities for photo shoots, a botanical garden is the perfect option. The gorgeous, natural setting will likely steal the show as your guests pose by the roses and greenery.
Many gardens offer picnic tables or gazebos for seating areas. You can easily bring a small fold-out table and tablecloth to set up an outside food table that still looks elegant. Offering some classic lawn games would be a fun addition to this theme.
You'll want to make sure you plan the baby shower in a season with cool, dry weather. Otherwise, your guests will be uncomfortable and ready to leave. Rain will always ruin a beautiful backdrop.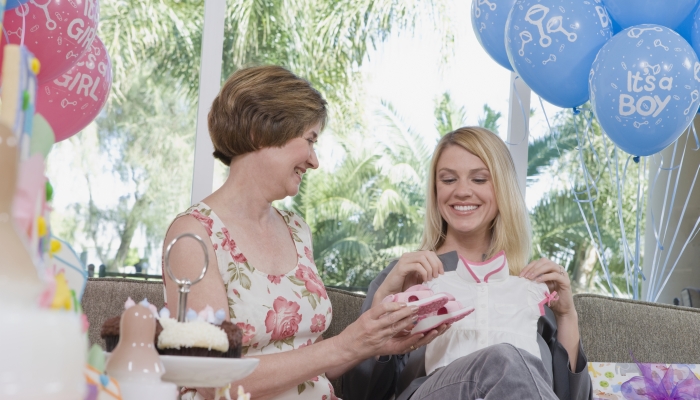 Home
This might be one of the most popular locations to host baby showers. Hosting the baby shower in someone's home is a great way to save money on the baby shower venue. All you really need is a space big enough to comfortably fit the guest list.
An at-home baby shower can take place in a dining room, living room, or any other space that's open and well-lit. This easy baby shower venue also gives the hostess room to use any theme for the event. Even just adding a few simple decorations and delicious foods will make a home look perfect for the mother-to-be.
If someone offers to host the shower in their home, be sure to ask them about their preferences or any details the guests should know. For example, the host home might prefer that no alcohol be served at the event, or their neighborhood might have parking restrictions.
Outdoor Patio
Picture a cool evening on a wooden deck with twinkle lights and music serenading your guests. This stylish setting is both affordable and memorable. Whether you choose a day or night outdoor baby shower, you're sure to create a relaxed atmosphere that makes the mother-to-be feel comfortable.
An outdoor space like a back patio can easily be dressed up with the right lighting or table decor. This baby shower venue is also perfect for a coed setting. Fire up the grill, put out some yard games, and fill a cooler with beverages to keep all parties engaged and delighted.
You'll want to consider the weather and any insects before committing to an outdoor area. Mosquitos, ant hills, or rain can put a damper on any party.
Local Park
Our next baby shower venue is perfect for showers where children will be attending. Local parks usually come with picnic tables, playgrounds, and picnic shelters. You can usually reserve the shelters for an affordable price.
Though these are often the common choice for birthday parties, don't rule it out for a baby shower venue. If the mom-to-be has children of her own, she might appreciate the choice. You'll also have a wide-open space for whatever theme you choose.
Before reserving a picnic shelter, be sure there aren't any community events already planned at the park. An overcrowded baby shower venue with kids involved might cause stress for parents.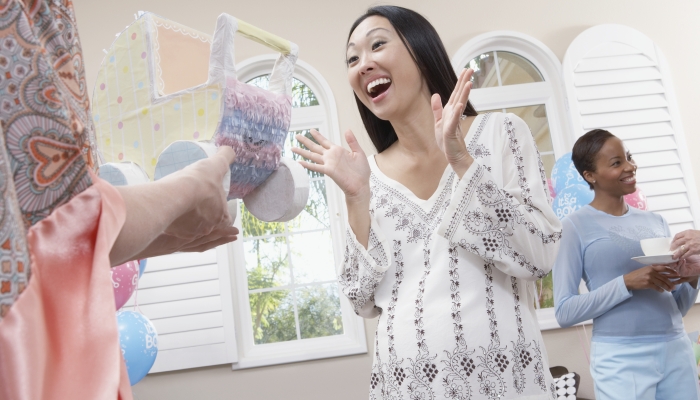 Reception Venue
Reception venues are often sought after for special events like wedding receptions, dances, or other special occasions with a large number of guests. However, these event spaces can also be rented for small, private events. You might consider these baby shower venues if your guest list is large or you're looking to pass off some of the planning.
Though this may not be the cheapest option, these unique baby shower venues often take care of all the details for you. From catering to decorations, you can select your choices directly from the venue. Many reception venues have special packages for smaller parties too.
You'll want to be sure you have a firm budget in mind before visiting these shower venues. You don't want to end up spending more than you had planned because you weren't prepared.
Community Center
If you haven't looked into the local community centers around you, this might be worth your time. Many community centers have small rooms you can rent for events. They are usually very affordable and include things like restrooms, kitchens, and other amenities you will need.
Using a community center as your baby shower venue will also prevent you from having to clean and prepare your own house. You will likely have to supply your own decorations, tablecloths, food, and other necessities. However, you'll be able to rest assured knowing your guests will have plenty of room and that the event will go on even if it rains.
Before booking a community center, ask them about rental time limits and amenities available for your use. You'll also want to ask about what you're responsible for after the party. You might be required to vacuum and take out the trash.
Hotel
When you think of typical baby shower venues, you might not think about hotels. Hotels are an ideal venue for larger baby showers with a bigger budget. Most hotels offer a banquet hall, meeting room, or other spaces that will accommodate a large group.
The right venue will be able to cover all your needs for your large party. Hotels often have plenty of experience hosting large events and will be able to guide you in the planning process. They might even have an event coordinator on staff.
If you're wanting to host a shower at a hotel, it's wise to visit several locations to get price comparisons. Ask about costs associated with catering, cleaning, and table and chair rentals. Be sure you are clear about your budget and needs.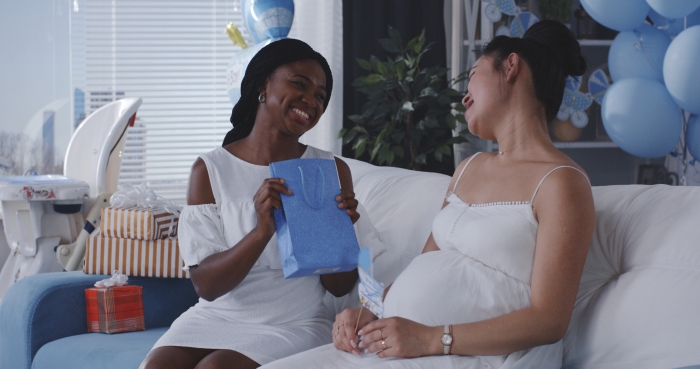 Virtual Baby Shower
Virtual baby showers might sound a bit odd, but there are cases where an online platform is the perfect venue. For example, what If you're trying to host a friend's baby shower, but she lives out of the country? Or what if the mom-to-be has friends and family spread around the US, and you can't find a central location?
With the right virtual baby shower games, this unique baby shower venue doesn't have to be a drag. You can liven up the party with prizes and creative ways to get everyone talking. And thanks to online shopping, everyone can have their gifts sent directly to the mother-to-be.
You'll want to use the right platform for hosting an online baby shower. Some virtual meeting platforms require a membership if you'll be using it for more than 45 minutes. With some searching or asking around, you'll be able to find free or affordable online options.
Recommended Accessories
Maybe you're hosting your best friend's baby shower. Or perhaps you're assisting a family member in planning a baby shower. Either way, it's helpful to know what you'll need.
These accessories will add the right touches to create a perfect baby shower:
When's the Best Time to Throw a Baby Shower?
Baby showers usually take place sometime before the baby is born. If the shower takes place after the baby is born, it's often called something like a sip and see, welcome baby shower, or meet the baby party.
How far along should you be when you throw a baby shower?
There is no "right" answer to this question. Generally speaking, most moms choose to have a baby shower sometime in the middle to the end of their third trimester.
When planning, be sure to provide a buffer of a few weeks between the shower and the mother's due date. This will give her plenty of time to write thank-you notes after the shower. It will also help ensure the baby doesn't arrive before the shower takes place.
What's the purpose of a baby shower?
A baby shower is meant to bless the mother and father-to-be. Guests usually bring a gift for the new parents. This might include baby toys, baby sleep sacks, or other items on a newborn checklist.
Some might even write notes of encouragement, give Christian parenting books, or offer general parenting advice.
Tips for Choosing a Baby Shower Venue
When choosing a baby shower venue, use the following tips to help make the process smooth:
Set a budget and stick to it.
Create a guest list so you know how many you'll need to accommodate.
Consider the atmosphere of the venue, not just the size of the room.
If setup will be necessary, don't be afraid to ask for help from family or friends.
If food will not be included in your venue, consider catering or picking up party trays. These options provide delicious food but make food planning simple.
Ask the mom-to-be for input so you know what her preferences are.
FAQs
How much do baby showers usually cost?
Baby showers can cost anywhere from $100 to $1000, depending on the baby shower venues chosen and the size of the guest lists. The amount spent will also depend on the budget the host sets. Know that you don't have to spend near the higher end of this range to throw a beautiful shower.
Who pays for a baby shower?
The financial responsibility of the shower will fall on the hostess. However, it is not uncommon for several family members or friends to pitch in for the event.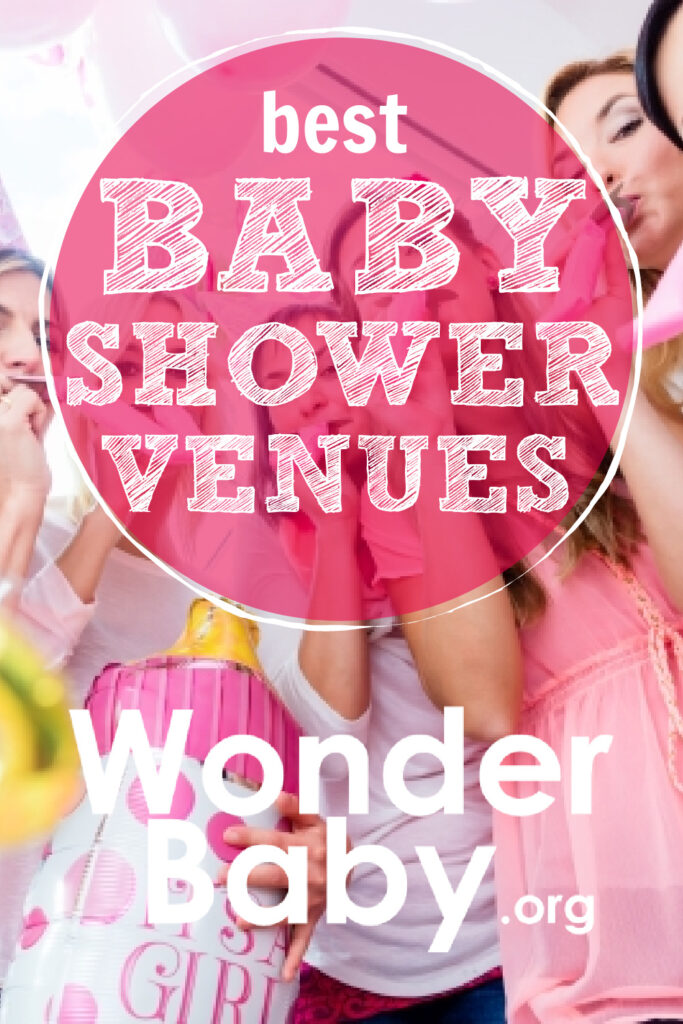 Related Posts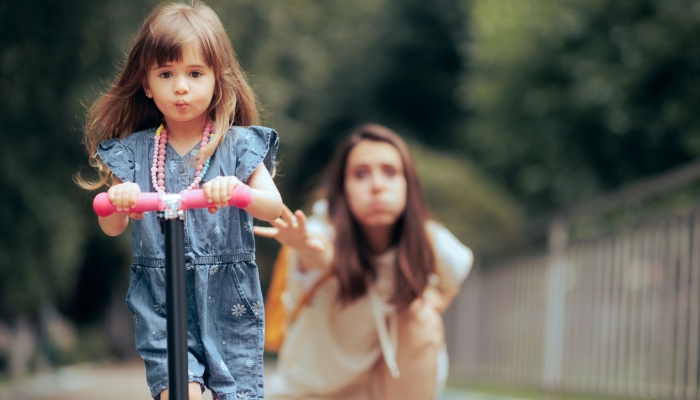 Development, Parenting
Understanding the history, differences, and strengths of proximal and distal parenting will help you decide what parenting approaches work best for your family.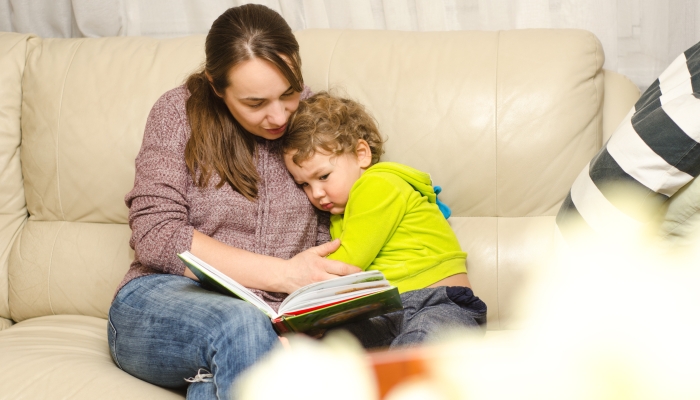 Parenting
Children's books can help you and your kids get through sad and difficult times. We've found some of the most healing books about grief for kids.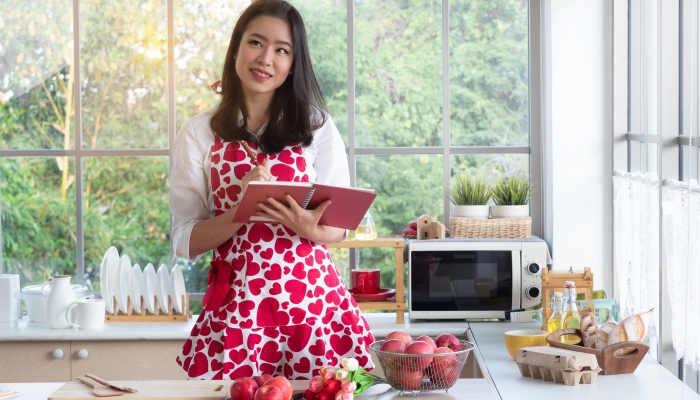 Parenting
Staying motivated as a stay-at-home mom isn't easy when you're responsible for so much. But these motivation boosters are sure to keep you going!