The 11 Best Baby Socks of 2023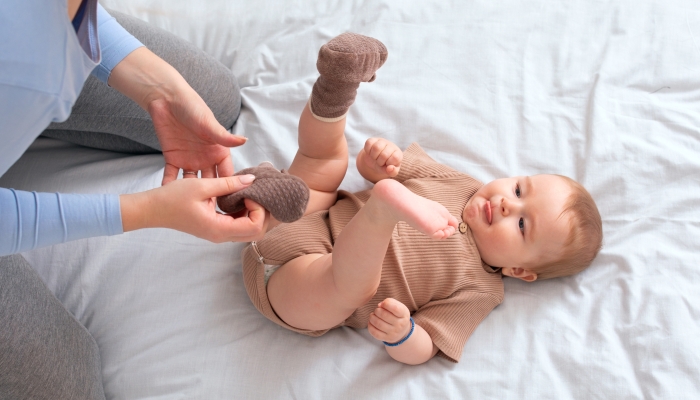 This post may contain affiliate links; please see our terms of use for details.
Snaps, straps, bubble stitches, squiddy dots, and elastic—finally, manufacturers are stepping up to make sure babies' socks stay on.
Fun designs can be adorable, but plain white socks are easier to pair. The choice is yours.
The best baby sock material is different for everyone. Organic cotton is great for sensitive skin, wool makes sure tiny toes stay snug, and a blend with something stretchy will help socks stay on.
Shiny new babies need tiny new socks. Not just because they're so cute, but also because they keep their feet nice and warm. As newborns aren't yet mobile, their feet get cold quickly, which can be uncomfortable or even dangerous. Weirdly, considering they don't move around much, you'll also find many baby sock brands keep falling off! Fortunately, we've found the 11 best baby socks of 2023—that stay on—so your little one can have the toastiest toes in town.
Best Overall
Best for Newborn
Best for Toddler
Zaples Non-Slip Grip Ankle Socks
Nurse's Choice New Born Baby Socks
LA Active Knee High Grip Socks
Best Overall
Zaples Non-Slip Grip Ankle Socks
Best for Newborn
Nurse's Choice New Born Baby Socks
Best for Toddler
LA Active Knee High Grip Socks
The Best Baby Socks Overall: Zaples Non-Slip Grip Ankle Socks
Zaples Non-Slip Grip Ankle Socks
Strong grips at the bottom covers the whole foot from heel to toe, these baby socks with grips provides great traction to help keep crawing babies and new walkers from slipping in the hard wood floors or any smooth surfaces
Cotton-rich fabric offering all day comfort, breathability and softness to baby`s foot. Stretchy material provides a good fit to grow with your child. Medium thickness makes these baby anti-skid socks suitable for all seasons – with or wihout shoes
The pull tabs behind the ankle helps the mom to put on and take off the socks very easily, the elastic ribbed cuffs prevent the socks from falling off, the non-slip grippers on the base offers good protection at stopping slips for your baby
Elastic arch strip at the top provides additional support and helps keep the sock in place. A varitey of colors and patterns make these non skid socks perfect for mixing and matching with different clothing looks, make your little one`s feet even cuter
You'll know the terror of a newly standing or toddling baby skidding about like Bambi if you have slippery floors. When your little one is crawling, you can protect them with baby knee pads. To avoid bumps and falls once they start walking, you'll need non-skid socks like Zaples Non-Slip Grip Ankle Socks.
These ankle socks have non-slip grip dots from heel to toe, providing excellent slip protection, but the features don't end there. Each sock also has a handy pull tab to make putting them on a wiggly baby even easier and an extra elastic arch strip to stop them from falling off.
They're also available in a range of styles. Choose from a multi-colored bundle to match an outfit or save yourself the headache of pairing tiny socks by choosing all white.
Age Range: 0-7 years | Fabric Type: Cotton
View on Amazon | View on Walmart.com | View on eBay.com
Best Newborn Baby Socks: Nurse's Choice New Born Baby Socks
Nurse's Choice New Born Baby Socks
Made in USA and used in hospitals nationwide
This set includes 6 pairs of socks in your choice of color
Bubble stitch on cuff keeps sock in place on tiny newborn feet
This item is specifically sized for newborns only.
The first challenge in the world of baby socks is finding some small enough for your newborn's tiny feet. Even socks advertised as 0-3 months are often enormous. Nurse's Choice Newborn Baby Socks are the ideal solution.
They're made of soft cotton, designed to be kind to your baby's skin and keep their little feet toasty. The design also features a unique bubble stitch around the cuff. It looks cute and is effective at making sure they stay on a newborn's feet.
One potential downside to these newborn socks is that the manufacturer recommends handwashing them—not something most new parents have time for. However, some reviewers say they've braved a machine wash, and the socks have come out just fine.
Age Range: Newborn | Fabric Type: Cotton
View on Amazon | View on Walmart.com | View on eBay.com
Best Organic Baby Socks: Burt's Bees Non-Slip Organic Cotton Socks
Burt's Bees Non-Slip Organic Cotton Socks
Burt's Bees Baby – Ankle Socks, 6-Pack, Made with Organic Cotton
Eco-friendly grippers for little bees on the move!
Gentle ankle rib band with comfortable stretch
Ankle height so it won't squeeze those chubby legs
If having organic cotton socks is important to you, these Burt's Bees Non-Slip Organic Socks are a fantastic choice. They're made from certified organic cotton, and they also have eco-friendly non-slip grip designs on the bottom for when your little one starts to toddle.
These organic cotton socks are also ankle height, so they won't squeeze adorable chunky legs. They won't fall off either, as the ankle rib band is made from a stretchy material that'll keep them comfortably in place.
However, if you are looking for cute designs, these organic socks aren't the best baby socks for you. They come in white, gray, pink and navy. Great for easy pairing but not so fun for your little one.
Age Range: 0-5T | Fabric Type: Organic cotton
View on Amazon | View on Walmart.com | View on buybuyBABY.com
Best Wool Baby Socks: Eocom Anti Slip Baby Wool Socks
Eocom Anti Slip Baby Wool Socks
COMFORTABLE MATERIAL- These baby breathable warm socks are made from 45% Wool, 40% Polyester, 15% Spandex. These high quality materials are NON-TOXIC & ECO, 100% safety for your kids boys, girls or toddlers.
SOFT COZY WOOL SOCKS- Eocom kids boy girls crew socks is very soft, skin friendly and stretchy, soft terry cover the entire sock, ultra soft and comfortable to wear, keep the little feet warm and cozy in cold weather. Cute animal pattern design socks will make the little kids fall in love.
SPECIAL DESIGN- These baby socks are decently roomy, Even if your child's feet are small you will get a lot of use out of these because they have room to grow into them. The toddlers socks also have a nice strong elasticity and not too tight, you do not worry about leaving marks on the baby 's chubby ankles and feet. Our toddler boys girls socks are not only for toddlers but also for active little & big kids, it fit for baby age 0-12months, 1-3 years, 3-5 years.
PERFECT FOR MANY OCCASIONS – Kids baby wool socks perfect for everyday wear, work socks, sports socks, boot socks, hiking socks, running socks, school socks, christmas socks, fleece socks, warmer socks, home socks, thermal socks, indoor socks, heavy socks, boot socks casual socks, flying and travelling and all kinds of athletic activities; Good matching for all sneakers, canvas shoes; Suitable for all seasons' wear.
Wool socks are a fantastic option for keeping little tootsies snug in cold weather, and Eocom Anti Slip Baby Wool Socks are the best of the wooly bunch.
Wool socks are much better at preventing cold toes than regular socks, but sometimes they can be itchy. Fortunately, these thick socks are incredibly soft and shouldn't irritate your baby's feet.
They can be worn with a rolled cuff if your baby has sweet, chubby legs or as knee highs if you want them to be trickier for little hands to pull off. They're also great for new walkers as the bottoms are covered with handy non-slip grippers.
You can choose from cool colors, super cute patterns, or animal designs, so your baby will love them too. Unfortunately, there's no plain, one-color option, so you'll have to spend some time pairing little socks to keep your baby's clothes organized.
Age Range: 0-5T | Fabric Type: Wool
View on Amazon
Best Knee High Baby Socks: LA Active Knee High Grip Socks
Sale
LA Active Knee High Grip Socks
Non-Slip Grip – The extra strong pattern on the bottom of our toddler knee socks covers the entire heel to toe, offering snug support for your child as they crawl, walk, and run.
Stretchy Fit – Made with thick, flexible fibers for cushion and mobility, these tall toddler boot socks are built to last, stretch, and grow along with your little one.
Quality Design – Our machine washable toddler tube socks are designed with an opening to comfortably keep each sock from sliding down the leg. It also won't leave any elastic marks behind!
Comfortable – A luxuriously strong and stretchy cotton blend creates soft, breathable pairs of toddler high socks that can be worn year-round, winter and summer.
Knee highs are a lifesaver for little ones who love to wear shorts even in cold weather, or for parents trying to prevent socks from being constantly pulled off. Some orthotics also require long socks to protect delicate skin. These non-slip socks from LA Active are the best knee socks around.
They're made from a fantastic breathable cotton blend, which will keep little legs warm but not sweaty. The material is stretchy, so they won't slip down your baby's legs or leave any tight elastic marks behind. They'll also keep your baby safe as the anti-slip grip dots will prevent slides and falls.
A range of colors and designs are available, so you're sure to find something to coordinate with any outfit. Plus, they're machine washable and won't fade.
Age Range: 6 months and up | Fabric Type: Cotton Blend
View on Amazon | View on Walmart.com | View on eBay.com
Best Toddler Socks: Tiny Captain Gripper Socks With Straps
Tiny Captain Gripper Socks With Straps
12 ADORABLE AND FUN GIRLS STRAP SOCKS – Infant and Baby Girl Strap Grip Sock Featuring Non-Skid / Anti-Slip Bottom. Perfect for a Pre-Walker/Crawler! This Non Slip Sock is Perfect for All Baby Girl's Winter and Spring Outfits. Rainbow Style For Girls Ages 3-12 Months Old.
COMFORTABLE, STYLISH, AND FASHIONABLE – These Infant Baby Socks Won't Come of Your Little Girls Feet. 6 Different Colors and Styles Makes This Set Cute and Perfect For Any Baby Girl White, Purple, Pink, Green, Yellow, and Blue Colors. 6 Unique Pairs Perfect For Matching Outfits.
BEST GIFT FOR GIRLS AGE 3-12 Months – Our Custom Box Makes This A Best Gift For Whether it's for Newborn Baby up to 1 Year Old. Kids Approve and Mom's Love Our Quality and Funtional Strap Gripper Socks.
SUITABLE FOR 3-12 MONTH OLD BABIES – Great Grip For Hardwood Floors – Durable and Machine Wash Safe, Won't Come Off Your Baby Girls Feet. Custom Strap Keeps Them ON!
For toddlers on the go, running, jumping, sprinting inside and outside, socks can be a bit of a battle. They'll either end up stained from races around the yard or pulled off and lost down the back of the couch. That's why Tiny Captain Gripper Socks With Straps were invented.
Their number one aim was to make sure their socks stayed on, and they achieved it. The unique straps are easy for grown-ups but tricky for little ones to undo. Plus, there's no tight elastic around the legs or ankle making it less likely your toddler will want to take them off in the first place.
They've also been designed for use both indoors and out. Perfect if your little one can never make up their mind and you don't want to spend all day taking shoes off and putting them on again.
Age Range: 0-5T | Fabric Type: Elastic
View on Amazon | View on Walmart.com | View on eBay.com
Best Special Occasion Baby Socks: Jefferies Lace Trim Socks
Sale
Jefferies Lace Trim Socks
Pretty eyelet and lace trim dress socks for baby girls and toddlers
Stay up ribbed turn cuff for a classic and dressy look
Cotton nylon blend is soft, durable, and comfortable
Perfect for dressing up, school uniform, recitals, holidays, and everyday
For gorgeous, frilly baby socks, Jefferies Lace Trim Socks are the best. Your baby's tiny tootsies will look dressed up for any occasion or photo shoot with the pretty ruffles. They also look great with shoes, as the frills peek nicely over the top.
The reason Jefferies socks are so well regarded is they don't just look great, they also stay put. The elasticated ribbed cuff will keep them on your baby's feet all day.
Age Range: 1-24 months | Fabric Type: Cotton Nylon
View on Amazon | View on Walmart.com | View on eBay.com
Best Baby Socks to Gift: Baby Aspen Plush Gift Set for Baby
Adorable socks make a great gift for baby showers. They're cute, useful, and will have everyone excited to meet the new owner of such tiny feet. Of course, while mom might be happy to receive them, it's nice to treat the baby too. Baby Aspen Plush Gift Set for Baby is the perfect solution as the socks come in the arms of a gorgeous plush fox.
The socks themselves are handy little ankle socks with a chevron print in heather, blue, white, and teal. They also coordinate perfectly with Mr. Fox's bow tie, who would look great sitting on top of a diaper cake.
Age Range: 0-6 months | Fabric Type: Cotton Blend
View on Amazon | View on Walmart.com | View on Baby Aspen.com
Best Sensory Baby Socks: Baby K Rattle Socks
Sale
Baby K Rattle Socks
🧠 STIMULATES BABY'S SENSES – With bright colors and contrasting patterns, our foot rattles toy for babies helps encourage your baby's visual development and color cognition. Our baby rattle toys & sock's fun, crinkly textures also double as a sensory activity to entice your newborns to touch and explore and enhance learning!
🦶 DEVELOPS BABY'S MOTOR SKILLS – Besides aiding in brain development, our educational baby wrist rattles and rattle toe socks are designed to encourage infants' fine motor skills development. These hand and foot rattles set will entice your little ones to reach, grab and kick; efficiently stimulating hand, eye and foot coordination
🐰 ENGAGING LITTLE FRIENDS – Your little one will be enchanted by the cute, colorful animals on these baby wrist and foot rattles! Soft jingling catered to baby's delicate hearing is created with every movement. Additionally, the pet's tiny little apron is made from a lightweight material that makes delightful crinkly sound upon touch.
👍 IMPROVED VELCRO DESIGN – Your baby's playtime gets better even with our feet finder socks and wrist rattle toy. These baby rattles for boys & girls fasten easily and securely around your little one's wrist and feet with the upgraded velcro, so you don't have to worry about the infant rattle socks falling off mid-play
Of all the things that fascinate babies, things that rattle and their own feet are high on the list. BABY K Baby Rattle Socks combine both of these. The cute character faces attached to each sock are stuffed with fun rattles and rustle materials. These will keep your baby busy, stimulate their senses and help them develop their motor skills as they'll be encouraged to kick and grab their feet.
The clever design features handy velcro fasteners to stop your little one from pulling them straight off for a chew rather than a rattle. Not only will these keep the socks secure, but they also make them adjustable for a range of sizes, so you can keep using them as your baby grows.
Age Range: 0-9 months | Fabric Type: Cotton
View on Amazon | View on Walmart.com | View on eBay.com
Best Baby Socks That Stay on: Squid Socks
Squid Socks
85% viscose from bamboo, 12% nylon, 3% spandex
SOCKS THAT DON'T COME OFF: Our patent pending silicone "squiddy dots" inside the cuff safely and comfortably holds and grips the socks on your children's feet! Bottom grips make these socks non-skid.
ESSENTIAL MATERIAL & DESIGN: Moisture control properties. Buttery soft. Super absorbent and keeps tiny tot feet drier. Pre-washed (twice!) Seamless toe. Breathable.
ONE PACK OF THREE PAIRS: Silicone grips with size callouts on the bottom of sizes 6-12 months , 12-24 months , and 2T-3T act as grippers and help prevent slips and falls. Makes a perfect gift for any new parent with babies.
For babies whose socks are constantly slipping off, Squid Socks are a great solution. As seen on Shark Tank, they're the only baby socks with grips on the inside. These unique silicone squiddy dots help hold the socks onto your baby's foot safely, preventing them from slipping off.
Other features include elastic cuffs and arches for extra security, super soft bamboo fabric, and seamless toes for comfort. They're also an excellent non-skid option if you have hard floors as they have added grip on the sole.
However, if your little one just doesn't want to wear socks and is pulling them off on purpose, Squid Socks won't help much. The dots are great for accidental slips, but it will still be possible for your baby to pull them off if they want to.
Also, take care if your baby has sensitive skin. The silicone dots will be in direct contact with your baby's delicate skin. It has been safety tested and will be fine for most, but some parents have reported reactions and indentations.
Age Range: 0-2T | Fabric Type: Bamboo
View on Amazon | View on eBay.com | View on SquidSocks.com
Best Baby Sock Booties: Zutano Booties
Zutano Booties
BABY BOOTIES THAT STAY ON: Our secure two-snap booties with rubber grippers stay on your little one's feet with a comfy fit. The ideal baby shoes for crawling on the floor or kicking in a stroller, these booties won't get lost like baby socks as your little one plays.
LUXURY MATERIALS: Zutano's cotton booties are made with GOTS-certified organic cotton. They're planet conscious, lightweight, durable, and breathable and provide a cooler layer of protection for your baby's precious skin.
THOUGHTFUL BABY-SHOWER GIFT: Shower new parents with a pair of our famous Zutano booties for their new bundle of joy. These soft and light baby slippers will withstand the test of time and last through multiple children.
EASY-CARE BOOTIES: Unlike other cotton baby booties, ours maintain their shape and comfortable feel after extended use. These adorable newborn and infant booties are also machine washable and dryer-safe.
If you've tried every sock but seem to have a tiny Houdini on your hands, it might be time to get serious and invest in some Zutano booties. These cozy, organic cotton booties can be worn on bare feet or put on top of regular socks to hold them on. You can also use them to keep your baby's feet warm on extra cold days.
Zutano booties feature a clever two snap closure and gentle ankle elastic to prevent them from being pulled or wriggled off. You can finally have a rest from picking up your baby's socks!
They're also handy if you have slippery floors but not enough non-skid socks. Just pop these booties over the top, and their grippy sole will stop your baby from sliding around when trying to take their first steps.
Your baby is sure to love them as they're made from organic cotton that's super soft and great for delicate skin. You'll love them because they're both machine washable and suitable for dryers. Very convenient.
Age Range: 3-24 months | Fabric Type: Elastic, Cotton
View on Amazon | View on Walmart.com | View on eBay.com
Any socks on our list would be a fantastic choice for your baby. You've likely added a few to your wish list for winter, gifts, and special occasions. However, one brand stands out as an excellent, everyday sock that would suit almost any family: Zaples Non-Slip Grip Ankle Socks. They stay on, are non-slip, come in a range of styles, and do all this at a reasonable price. They're a perfect choice for little feet.
Does My Baby Even Need to Wear Socks?
You might be thinking that buying socks for a baby who isn't even crawling might be an avoidable expense. However, when babies are smallest, they move the least, so they're most vulnerable to cold feet. Bare feet indoors could lead to chilly toes and shortened naps. Outdoors in winter weather, you risk frostbite.
Sleepsuits are a fantastic alternative to keep babies' feet covered at night. However, you'll also want something to keep their feet warm that'll match their outfit or fit inside shoes during the day. That's where baby socks come in.
What Makes a Good Baby Sock?
Great baby socks should:
Stay on. It doesn't seem possible that a baby who can't even support their head could remove their socks. Unfortunately, they can and do. Often as fast as you can put them back on.
Fit babies' feet comfortably. If socks are too tight, they'll leave red marks and indentations and could impede foot growth. Try to buy a size with space to grow.
Be made from a soft and durable material. Natural fibers like cotton, wool, or bamboo are best for temperature regulation, essential for keeping your baby comfortable. However, cotton and polyester or nylon blends can provide an extra stretch that helps the socks stay on.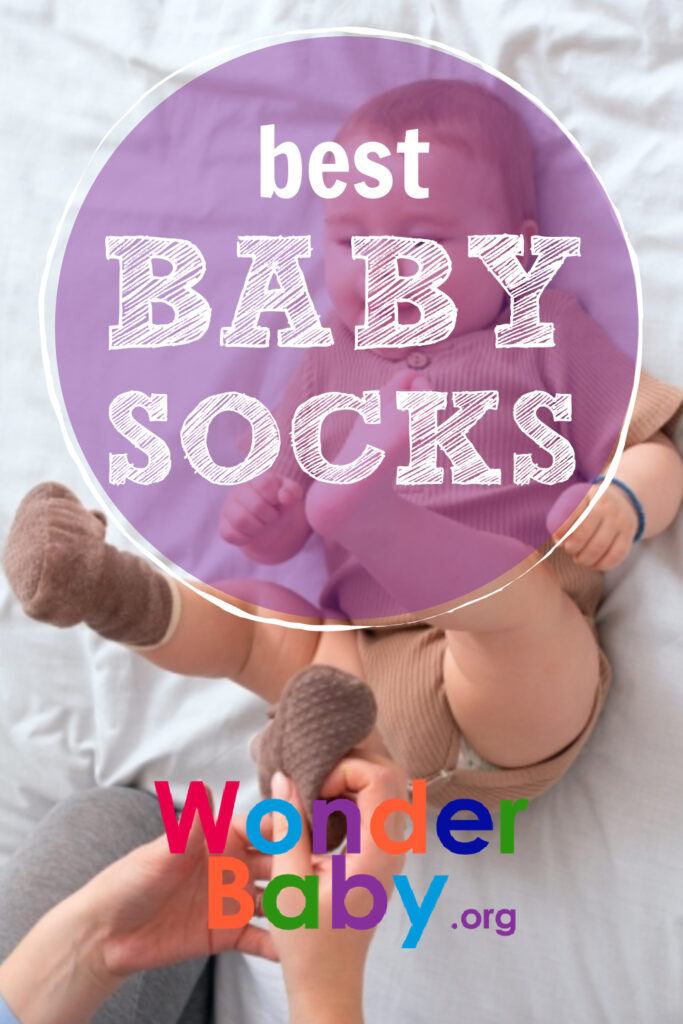 Related Posts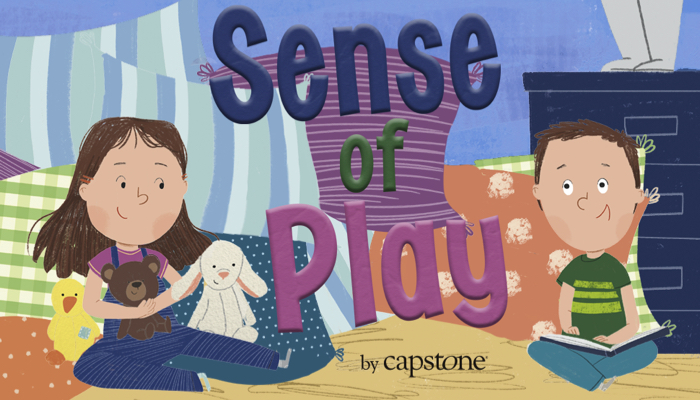 Braille and Literacy, Product Reviews, Visual Impairment
Dana Meachen Rau's book, Sense of Play, follows the adventures of Chip and Joy as they play. Chip is blind, but this doesn't get in the way of their play!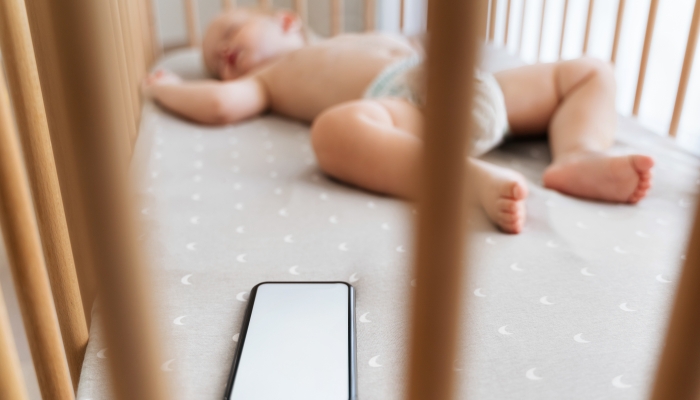 Product Reviews
Wondering whether white noise will help your little one sleep better? Here's our guide to the best baby sound machines to help your baby fall asleep soundly.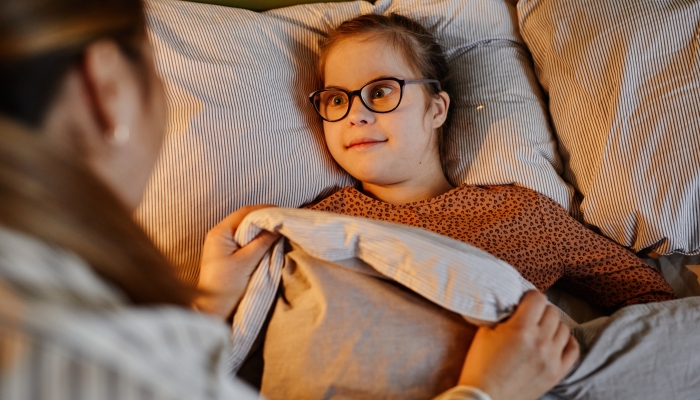 Product Reviews
Heard a lot about weighted blankets and lap pads and wondering how to choose one? Here's our guide to the ins and outs of finding the right weighted blanket.