Best DIY Light Table Tutorials & Ideas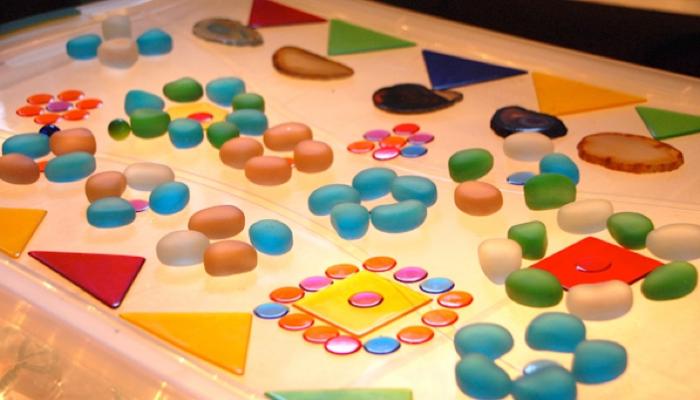 This post may contain affiliate links; please see our terms of use for details.
A light box or light table is an amazing early learning creativity and educational tool, especially for kids who are blind or low vision. You can really get kids motivated with lights and bright colors!
So you've probably thought about getting a light box, but then changed your mind when you saw the price tag. The basic Light Box from APH is sturdy and a really wonderful product… but it's over $400 (of course you could always look into APH Quota Funds). Or you could get a Light Table from Amazon… but they are still really expensive!
But have you ever considered making one yourself? It's actually not as hard as you're thinking, or at least it doesn't have to be. Below you'll find links to five of the best DIY light table tutorials, ranked from the more difficult and complex to the simple. You pick what's best for you!
Then keep reading for a couple of neat DIY light table accessories!
Top 5 Do it Yourself Light Table Tutorials
#1. DIY Light Table: The Solution to a Rainy Day
The table in this tutorial is beautiful and BIG. If you want something that can double as actual family furniture, this is what you're looking for. The tutorial begins with a large coffee table, which means you will have to put out some cash to buy the table before you can convert it, but it also means you can start with something you like (and maybe with some space underneath for storing your light table toys).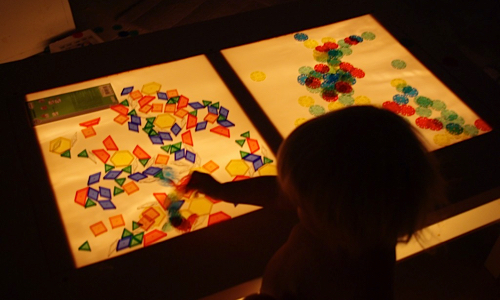 #2. How to Build an LED Light Table for Under $50
This tutorial builds a light table from scratch, so you'll want to have some construction skills (although the how to actually doesn't look terribly daunting). But building from scratch also means that you can keep your costs low!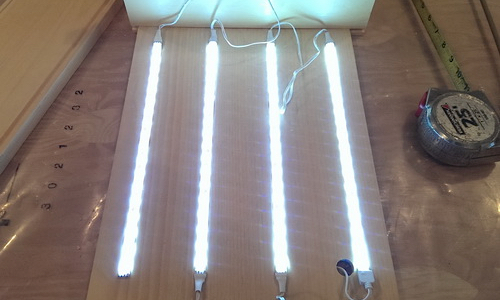 #3. DIY Light Table: Ikea Hack
Of course, another option is to convert an existing table, but use a fairly inexpensive table to begin with. This tutorial shows you how to convert a simple Ikea table into a light table. And since you're going to have to put that Ikea table together by yourself anyway, there's not really that much extra work!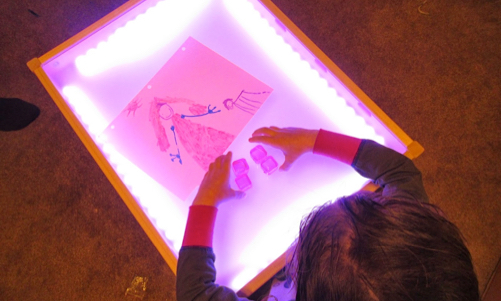 #4. Homemade, Easy & Low-Cost Light Table
If you've been looking for the easy button, you found it! This table may not get as bright as the others, but it'll also only take you about five minutes to put it together. It's also fairly portable, so you could take it with you to grandma's house too!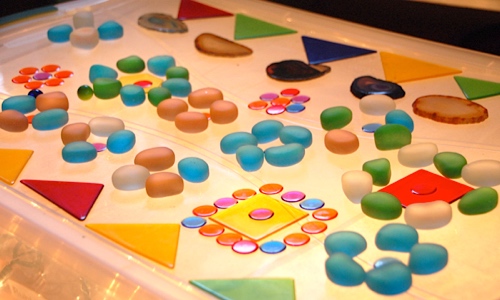 #5. DIY Mini Light Box: Portable, Floatable, Stackable, Waterproof
But if portable is important, then you'll want to check out this tutorial. These little light boxeses are really small, but they still light up and they're easy to stack and stow. Plus… you can put them in the bath tub! Glow in the dark tub time, anyone?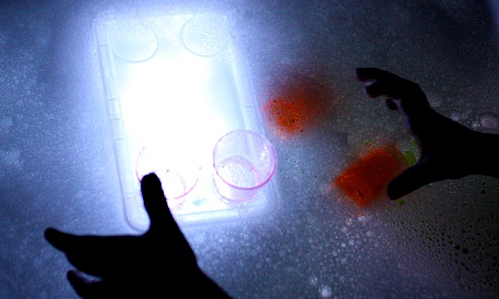 Do it Yourself Light Table Accessories
Homemade Lite Brite
Now that you have your light table, what are you going to do with it? This tutorial shows you how to make a top for your light table that turns it into a big Lite Brite! As long as you have a drill, it's a snap!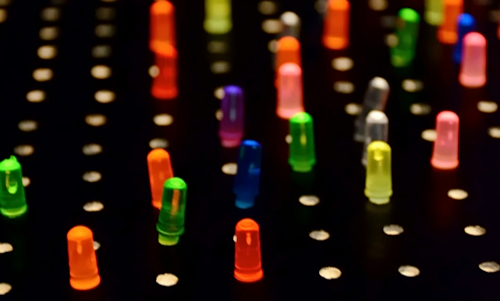 DIY Light Table Kit
This post is full of great ideas for things to keep on hand for your light table or light box, most of which are very inexpensive or even things you may already have around the house. I also love her ideas for translucent letters and laminated x-rays!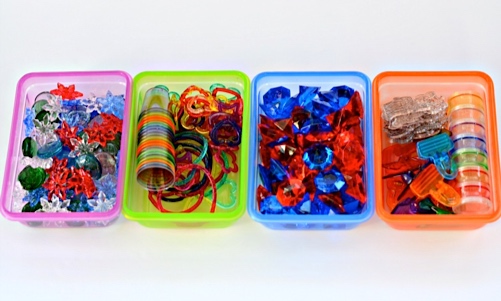 There are many more light table and light box ideas just waiting for you to find them. Follow the WonderBaby Light Box & Other Ideas that Glow Board on Pinterest for more inspiration!.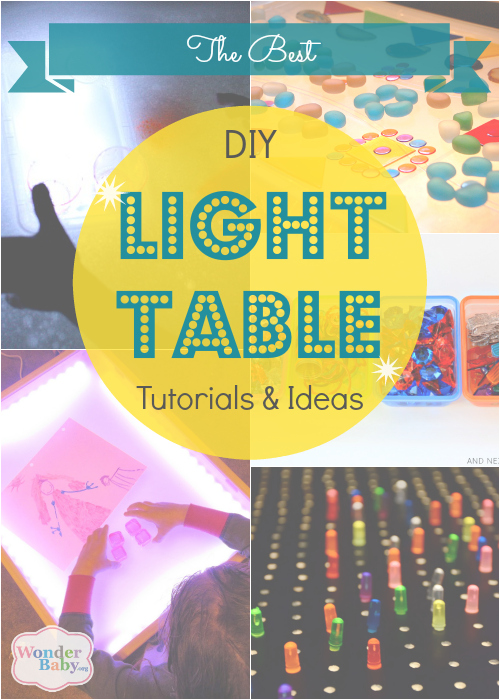 Related Posts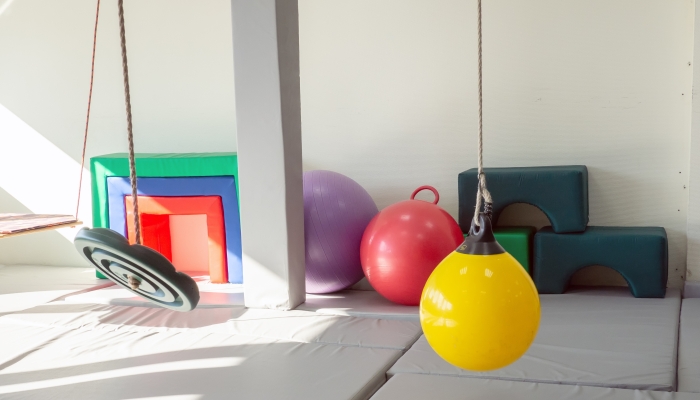 Sensory Activities
Have you considered creating a sensory room or sensory space in your home? It doesn't have to be difficult or expensive. Take a look at these simple ideas.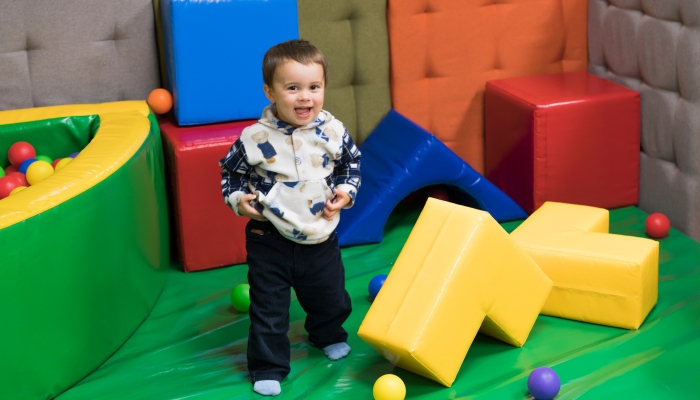 Sensory Activities
Sensory soft play delights the senses but did you know it also helps develop your child's physical, social, emotional, and cognitive skills, find out more.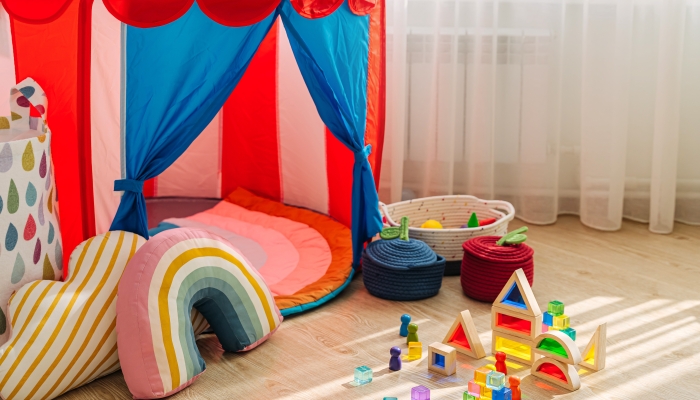 Sensory Activities
If you're looking for resources to help your child's sensory regulation, look no further than a sensory corner! Learn how to create the perfect sensory corner.