Braille Stickers for iOS Messaging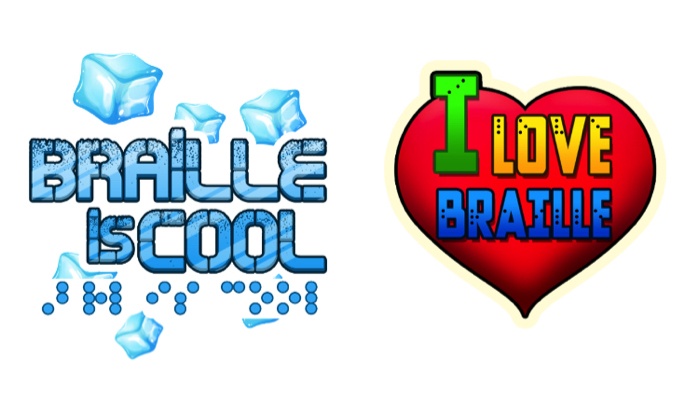 This post may contain affiliate links; please see our terms of use for details.
Have you ever been texting a friend and wanted to add a little braille bling to the conversation? Of course you have! And even if you haven't, now that you're thinking about it, it does sound like an awesome idea, doesn't it?
Sensory Sun has added Braille Stickers to the Apple App Store and now you can download the stickers to your iOS iMessage! How fun!
There are twelve stickers and they are all cute and colorful. I especially love the "#UEBForever" and "TVIs Rock" stickers! There are plans in the works to add more stickers for the holidays throughout the year as well as more cool sayings and the alphabet.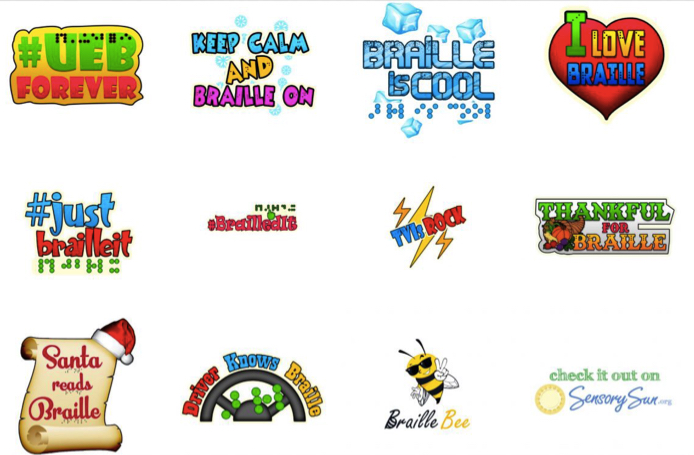 And they are easy to add to any conversation. You can even stick them on photos as you share them (like in the picture below). If you need help downloading and installing, Sensory Sun gives you step-by-step instructions here.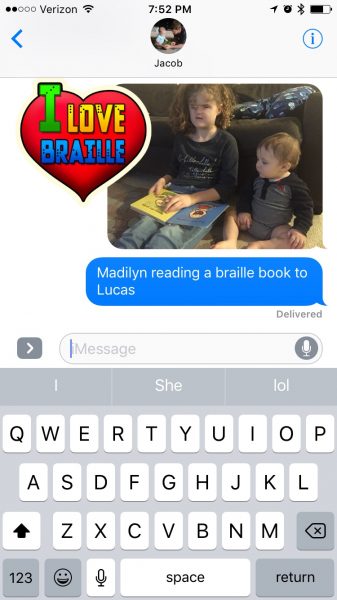 You can download the stickers here for only 99¢!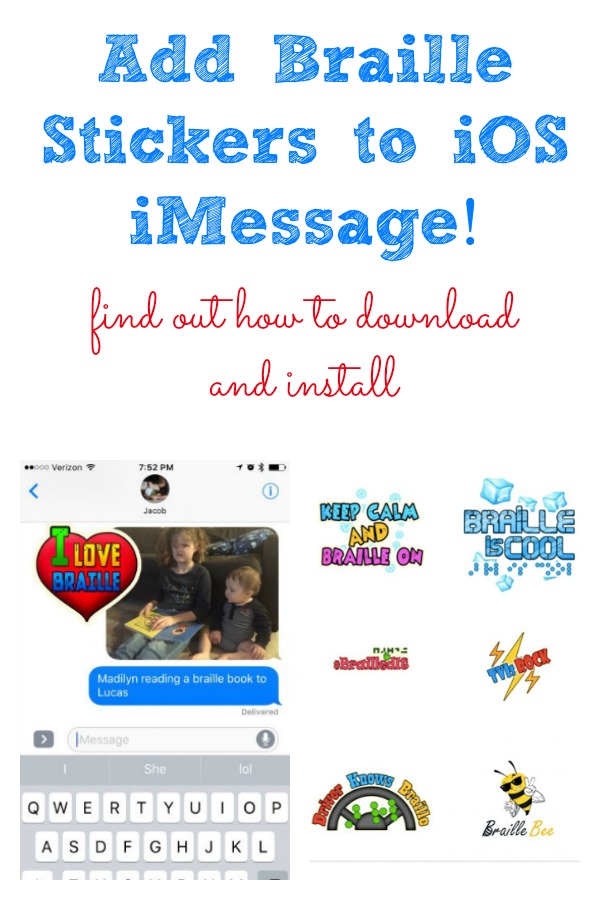 Related Posts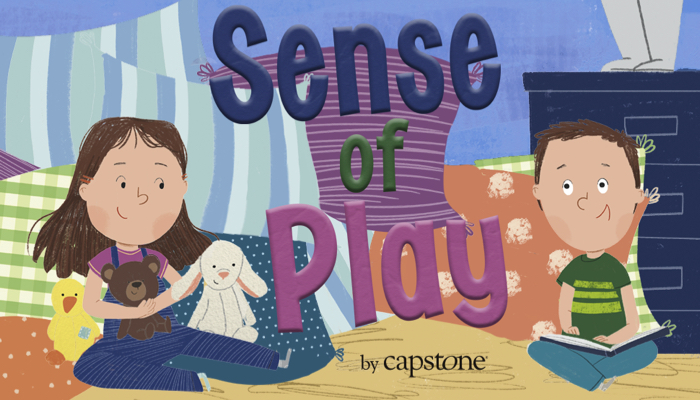 Braille and Literacy, Product Reviews, Visual Impairment
Dana Meachen Rau's book, Sense of Play, follows the adventures of Chip and Joy as they play. Chip is blind, but this doesn't get in the way of their play!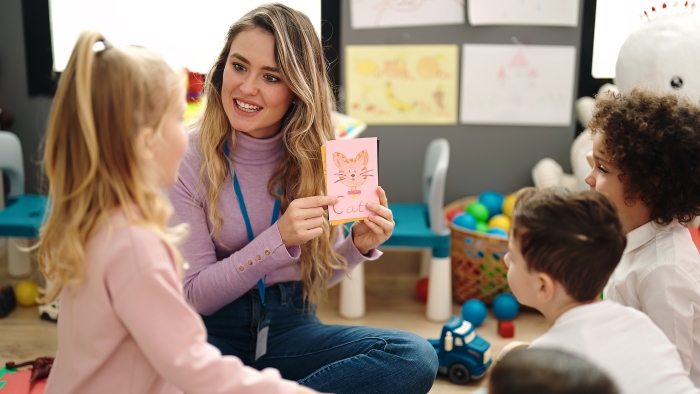 Braille and Literacy
Work on vocabulary early! Enhance early language development and literacy skills through vocabulary games and interactive play for preschoolers.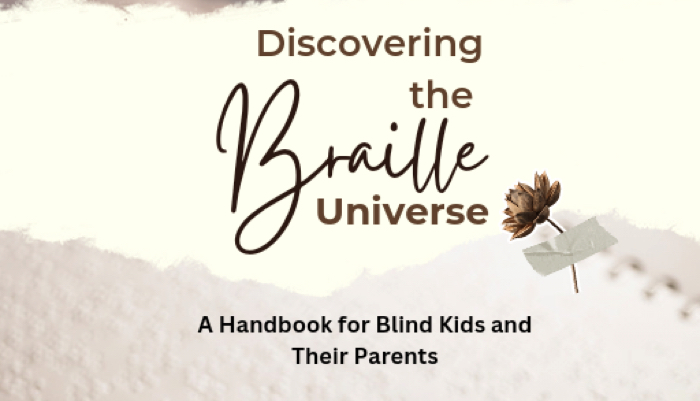 Braille and Literacy
Discovering the Braille Universe is a navigational tool providing valuable insights, advice, and guidance for individuals living with blindness.