Spread the Love Giveaway!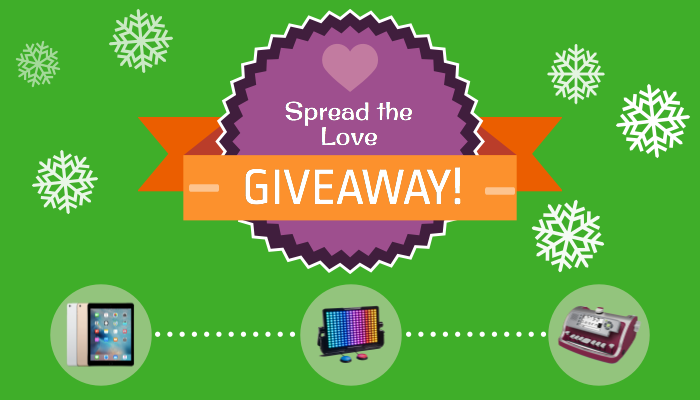 This contest has now ended and the winners have been contacted. Congratulations to the winners and thank you to everyone for entering!
In October we ran a t-shirt fundraiser for WonderBaby.org and raised $7000! The response to our "Love is Blind" shirts was so overwhelming we'll be sure to bring them back again next year… but in the meantime, how should we spend this money?
We've decided to use part of the funds to give away three big ticket prizes for the holidays: An iPad, a LightAide and a SMART Brailler. There are no strings attached. Just use the widgets below to enter any (or all) of the contests. Tell your friends, share this contest and good luck to everyone!
This giveaway will end on December 15th 2016 and the winners will be contacted on December 16th 2016.
Some Details
iPad Air 2, 64GB: We are giving away a 64GB iPad Air 2 with Wi-Fi connectivity, retail price of $499. There are many apps that are completely accessible for kids who are blind or visually impaired that you can purchase through the App Store. You can also find some great iPad apps for communication (this giveaway does not include apps). Learn more about the iPad Air 2.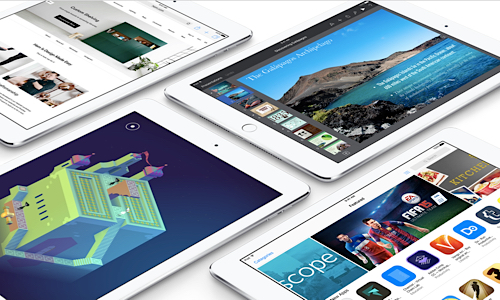 LightAide: The LightAide boasts 224 bright multicolored LED lights that respond to switch interactions from up to four players at a time (switches are not included in this giveaway). It's preloaded with ten activities (with the option to download more later) that range in level from easy to more complex. For example, your child could work on simple activities designed to encourage visual tracking, taking turns or the understanding of cause and effect… or they could learn letters and numbers or sequencing and organizational skills. You'll be amazed at all you can do with a board of 224 lights! The LightAide's retail price is $999. Learn more about the LightAide.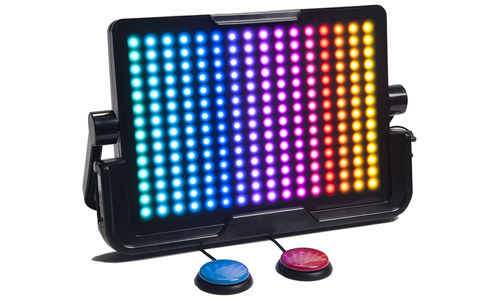 SMART Brailler: The SMART Brailler has a small computer screen attached to the front of the brailler that allows you to run through menu options, save files, create different users and best of all hear and see what's being typed in real time. For parents who can't read braille (or are learning along with their kids), this little computer screen will completely change the way we approach our children's school work. Now you can sit with your child while she is practicing her braille and see the braille and the print letters appear on the screen while you simultaneously hear the letter spoken by the computer! And of course this also becomes a source of encouragement for kids who are very sound oriented in their learning. The SMART Brailler's retail price is $2195.Learn more about the SMART Brailler.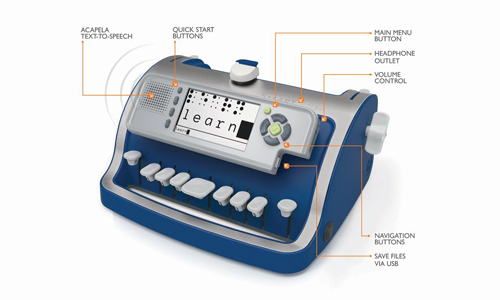 Enter Here!!!
Use the widgets below to enter any or all of the giveaway contests. There are options to gain extra entries and it's perfectly fine for friends and family to enter on your behalf. We are also happy to ship internationally, but keep in mind that all products are designed for the US. Good luck!
This contest has now ended and the winners have been contacted. Congratulations to the winners and thank you to everyone for entering!
Entering your email in this giveaway will also add you to the Perkins Solutions email list.
You may receive email notifications from Perkins Solutions in the future.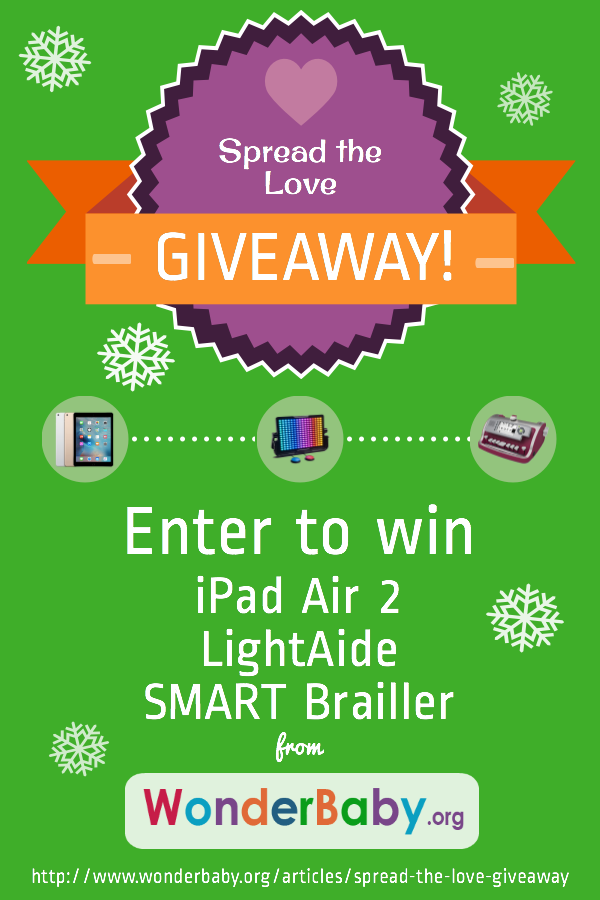 Related Posts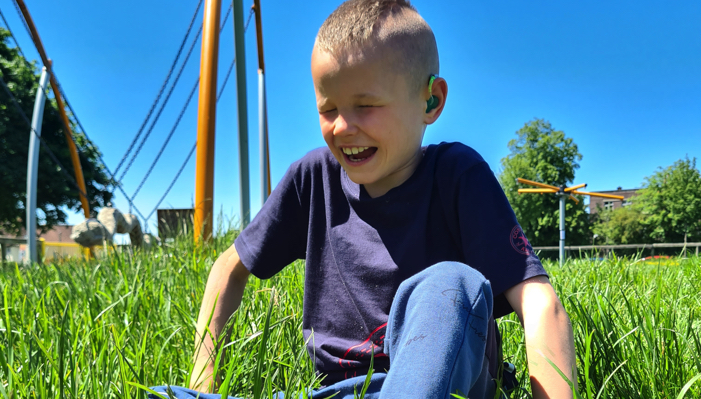 Giveaways
Find out how one mother turned her grief and search for support into a best selling book and an online community.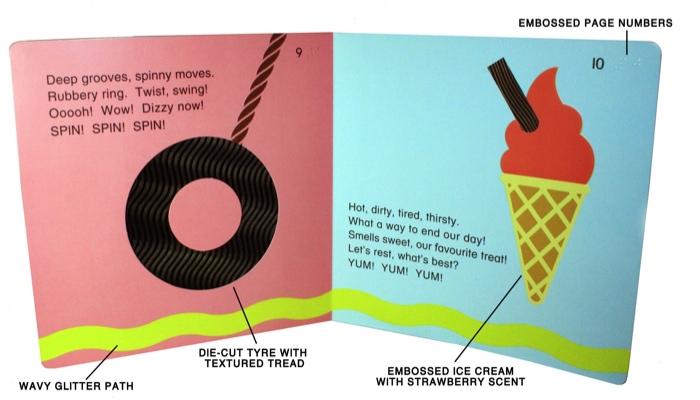 Giveaways
Enter to win the touch-and-feel book Off to the Park! This book was designed specifically for children who are blind or have low vision. Contest ends March 2nd 2016.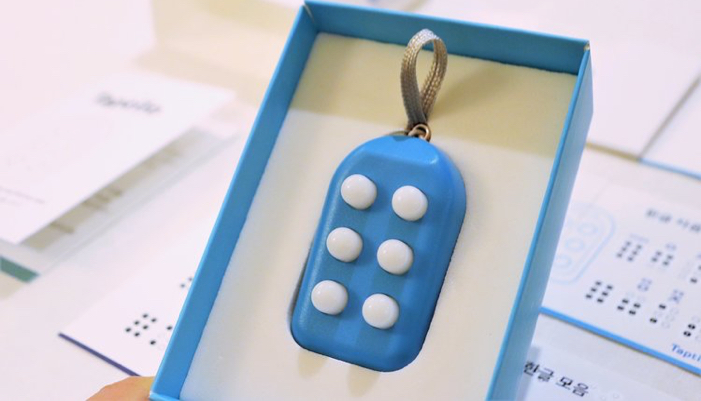 Giveaways
Enter to win a braille starter kit. Each kit comes with one braille block keychain and a set of braille learning materials in both print and braille.