The 5 Best Gas Drops for Babies in 2023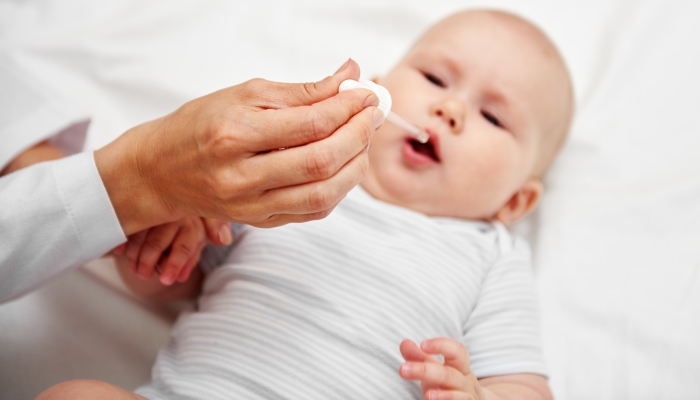 This post may contain affiliate links; please see our terms of use for details.
Baby gas drops are used to offer relief for gas pain and stomach discomfort.
Infant gas can be caused by constipation, feeding issues, food or formula intolerance, swallowing air, or intense crying.
Signs of excessive gas in babies include pulling their legs to their chest, arched back, and red face.
Baby gas drops contain simethicone, which helps break up gas bubbles.
My kids had their fair share of stomach issues when they were babies, and I wanted to know how to get rid of baby gas fast. Once I discovered infant gas drops, I would mix the drops with breast milk and put them in their bottle, which made the process extra easy.
Since babies can't tell us they have gas, we have to look for symptoms like a change in the baby's bowel movements, extra fussy babies, and problems with their digestive system. While they can't speak, a baby's gut can have much going on without us knowing.
The best gas drops for babies offer quick relief, are free of harmful ingredients, and help your gassy baby. Keep reading to find our number one choice in gas drops and additional information about providing relief for your little one when their stomach has other plans.
Best Choice
Best Dairy-Free
Best for Probiotics
Mommy's Bliss Baby Gas Relief
BioGaia Baby Probiotic Drops
Best Choice
Best Dairy-Free
Mommy's Bliss Baby Gas Relief
Best for Probiotics
BioGaia Baby Probiotic Drops
Our Top Choice: Infants' Mylicon Drops
Sale
Infants' Mylicon Drops
Mylicon, the #1 pediatrician recommended brand, has been providing safe, effective relief of infant gas for generations
Mylicon works gently to speed up a baby's natural process of getting rid of gas, relieving pressure and discomfort
Safe for use with all infants – even the newest of newborns – Mylicon can be used at every feeding, up to 12 times a day (use only as directed)
Infant's Mylicon drops contain no saccharin, alcohol or artificial flavors and are gluten-free
Pros

Cons

Dye-free formula
Pediatrician recommended
Can be used up to 12 times a day
Sugar-free, dairy-free and gluten-free
The Infants' Mylicon Gas Relief Drops top our list for several reasons, especially since it is free of artificial dyes and contains simethicone, which aids in breaking up gas. In addition, the drops are safe for newborns, and you can use them up to 12 times a day to treat your baby's gas.
The pediatrician-recommended baby gas drops come with a feeding syringe, which is handy if you aren't bottle feeding. Gas can cause stomach pain and trapped air in a baby's digestive system, so giving Mylicon drops can help eliminate excess gas.
Mylicon contains the preservative sodium benzoate, which may cause hyperactivity in babies. However, according to the National Institutes of Health (NIH), sodium benzoate is typically only harmful if consumed in large amounts.
If you breastfeed and notice your baby is extra gassy, you should take a look at your diet, as certain foods are more likely to cause tummy troubles.
Gassy foods to avoid while breastfeeding include spicy foods, broccoli, eggs, soy, whole wheat, and beans can cause gas troubles in your baby. When you eliminate food from your diet, you'll need to wait at least three weeks to notice a difference in your baby.
In addition, when giving a bottle, holding your baby upright will help reduce the chance of creating gas. Unfortunately, the more air a baby takes in, the greater the chance they will develop gas issues.
Package Quantity: 1 fl oz | Manufacturer Recommended Age: Newborn +
View on Amazon | View on Walmart.com | View on Target.com
Best Dairy-Free: Mommy's Bliss Baby Gas Relief
Sale
Mommy's Bliss Baby Gas Relief
Simethicone-Based Remedy: Formulated with a baby-friendly dose of pediatrician-recommended simethicone, our gas drops for infants help gas pass by breaking up bubbles, relieving the painful pressure an infant's digestive system can't release on its own
Fast & Gentle Relief: Mommy's Bliss Baby Gas Relief Drops provide fast and gentle relief for mothers with babies or toddlers suffering from stomach discomfort from gas and general fussiness
Easy-to-Use: We've made it easy for parents to find tummy relief for their little one's. The included dropper can be administered directly into infant's mouth, by spoon, or mixed into cool water, breastmilk or formula
No Added Sugar, No Alcohol, No Artificial Colors or Flavors, & Free of the Top 8 Allergens: We believe simpler is better. That means in everything we make, we include only what you or your child needs and never anything they don't
Pros

Cons

Free of dye and parabens
Safe for newborns
Syringe included

Difficult to see accurate measurement with dropper
Mommy's Bliss Baby Gas Relief will help your little one if they have excessive air or a gas buildup. The dye-free gas drops will help your baby's discomfort and fix a gassy tummy in minutes.
In addition, Mommy's Bliss drops have a ginger extract flavor and are made with 100% vegan ingredients, which aids if your baby happens to swallow air and requires gas relief.
While the gas drops are fantastic for helping your baby's tummy, many parents complain about the included dropper. When you put the medicine in the dropper, it gets a bit cloudy, making it difficult to see where the medicine is filled.
Holding the syringe up to the light can help, or you can purchase plastic syringes to ensure accurate dosage.
Plastic Syringe
10 Pack High- Quality 1 ml plastic syringe with measurement, enough for use or replacement.
Each syringe is made of 100% Standard Grade Plastic, individually sterile sealed, clean, safe; The syringe scale is clear and accurate.
Plastic Syringe perfect size for giving liquid medication to your dog, cat, bird and other smaller pets,Ink transfer, jello shots party, lip gloss Base Supplies, expoxy craft, liquid medication & oral med to animals
Also great for laboratory experiment, liquids and perfume transfering, gluing projects, E-oil,industrial adhesives, and Measuring E-Liquids, etc.
Package Quantity: 1 fl oz | Manufacturer Recommended Age: Newborn +
View on Amazon | View on Walmart.com | View on Sears.com
Best for Traveling: Little Remedies Gas Relief Drops
Sale
Little Remedies Gas Relief Drops
NATURAL FORMULA: Contains simethicone, a safe and effective ingredient that helps break down gas bubbles in the stomach
RELIEF FROM BLOATING AND DISCOMFORT: Provides relief from common symptoms of gas in infants and children, including bloating and abdominal discomfort
EFFECTIVENESS: Provides relief from gas-related issues in little ones
SAFE AND GENTLE: Made with natural ingredients; Safe and gentle for use on newborns and up, providing peace of mind for parents
Pros

Cons

No alcohol, artificial dye, or parabens
Works quickly
Berry flavor without high fructose corn syrup
Affordable
Contains simethicone
Works quickly

Some complaints about the included syringe being difficult to read
Little Remedies Gas Relief Drops are popular amongst parents and for good reason. The infant gas drops are easy to throw in your diaper bag to help your gassy baby and eliminate air bubbles.
Remedies gas drops are great for bottle-fed babies because you can squirt the appropriate dose into their bottle, or you can use the included syringe and administer it by mouth.
In addition, you'll find simethicone in the drops, which will help break up gas bubbles in your little one's tummy. Little Remedies is a popular brand amongst parents, and they prove their worth in baby products by delivering trustworthy items year after year.
Package Quantity: 1 fl oz | Manufacturer Recommended Age: Newborn +
View on Amazon.com | View on Walmart.com | View on Sears.com
Best for Probiotics: BioGaia Baby Probiotic Drops
Sale
BioGaia Baby Probiotic Drops
THE ORIGINAL BABY PROBIOTIC DROP: BioGaia Protectis baby drops are the original baby probiotic drops for colic & digestive comfort*
NEWBORNS +: Just 5 drops, once daily, provides the exclusive probiotic L. reuteri Protectis
THE MOST CLINICALLY STUDIED PROBIOTIC FOR COLIC: Shown to reduce crying & fussing in colicky babies*
RELIEVES BABIES' COMMON DIGESTIVE DISCOMFORT: Ease colic, spit-ups, and occasional constipation & diarrhea*
Pros

Cons

Contains probiotics
Non-GMO and no artificial colors or flavors
Gluten, soy, and dairy-free
You can give your little one BioGaia Baby Probiotic Drops every day to help with a gassy tummy. The BioGaia drops contain probiotics to help promote a healthy gut, which can help lead to fewer gas issues.
As opposed to other drops, you give your little one five drops of BioGaia once a day. The active ingredient in the drops is L. reuteri DSM 17938, and the company claims to have over 100 studies on the recommended dosage.
In addition, it's best not to refrigerate the drops, as it will make them harder to form due to the sunflower oil. Also, ensure you shake the bottle before use because it can develop a gritty feel due to the settling of ingredients.
If your baby won't burp after feeding and swallow too much air, they will likely experience gas pains. While not all babies need to be burped, if your little one is extra fussy, they likely have gas to pass.
You may also want to talk to your doctor if gas is a recurring issue for your little one, especially due to food intolerance.
Package Quantity: 0.17 fl oz | Manufacturer Recommended Age: Newborn +
View on Amazon | View on Walmart.com | View on Target.com
Best Homeopathic Option: Colic Calm
Sale
Colic Calm
Infant Colic and Gas Relief: This pediatrician recommended Gripe Water alternative provides gentle, fast acting relief that works in minutes and helps to soothe baby gas, colic, upset stomach, reflux and hiccups
Safe and Gentle: Made with natural active ingredients, this great tasting Gripe Water contains no artificial colors or flavors, sugar, simethicone, wheat, gluten, soy, dairy or animal products; Easy to administer with included dispenser
Fast Acting Relief: Manufactured in the USA using only the highest quality ingredients, this homeopathic formula works to support your baby's delicate digestive system as it develops and adjusts to new foods and liquids
Effective Solutions: We have active solutions to relieve symptoms of colic, maintain gut health and support the immune system
Pros

Cons

Gentle, fast-acting formula
Doesn't contain sodium bicarbonate
No artificial flavors or colors
Soy, dairy, and gluten-free

Expensive
May stain fabric
Colic Calm is an excellent option if you are looking for homeopathic gas drops. You can administer the drops up to four times a day, and they are safe for babies of all ages.
The gas drops contain eight homeopathic ingredients, including ginger, peppermint, caraway, and lemon balm. Colic Calm advertises as a gripe water alternative and comes with a syringe for easy administering.
While Colic Calm doesn't contain sodium bicarbonate, it also doesn't have simethicone, which helps break up gas bubbles. In addition, you may notice your baby's stools change color because the product is black; however, this is normal and nothing to be concerned about.
In addition, since the gas drops are a darker color, they may stain fabric if spilled, so I recommend not wearing your favorite outfit when giving them to your little one.
You'll also notice the darker colors will settle at the bottom, so it's best to shake before use, ensuring the ingredients are mixed.
Package Quantity: 2 fl oz | Manufacturer Recommended Age: 2 weeks +
View on Amazon | View on Walmart.com | View on Target.com
Recommended Accessories
While gas drops usually work independently, here are a few items to add to your shopping list to help treat and prevent baby gas:
How Do Gas Drops for Babies Work?
The active ingredient in infant gas drops is simethicone, which helps break up gas bubbles. You can either use a syringe to give the drops or put them in your baby's bottle.
Gas drops typically work fairly quickly, but you'll help pass gas if you lay your baby down and do bicycle kicks with their legs. You can also gently massage your baby's stomach in a circular motion to help with gas pains.
In addition, tummy time can help get unwanted gas out of your little one. While tummy time isn't always a favorite amongst newborns, they will appreciate the relief from gas pain.
While there is a recommended time frame to use infant gas drops, you should contact your child's pediatrician if your baby doesn't see relief.
Finally, it's easy to mistake colic symptoms for gas, but colic symptoms persist, while gas gets better once it's passed.
If your baby isn't gaining weight, ensure you contact a medical professional who can help prevent gas and offer their expertise on why your little one keeps experiencing gas.
Infant Gas Drops vs. Gripe Water
There's no shortage of baby supplies and gear on store shelves, so it can get confusing when you need to pick one over the other. Many parents have difficulty distinguishing gas drops from gripe water and which one is best for their baby.
Here's an overview of the differences you'll find between gas drops and gripe water:
| | |
| --- | --- |
| Gas Drops | Gripe Water |
| More affordable option | Tends to be more expensive |
| Active ingredient (simethicone) not absorbed into baby's body | Ingredients can be absorbed into baby's body |
| Smaller dosage | May cause an allergic reaction in babies |
| Most brands are FDA-approved | Not evaluated by the FDA |
According to the National Poison Control Center, gripe water may cause serious allergic reactions in babies and they don't recommend parents use gripe water.
They go on to say how infants respond differently than adults and older children because of their smaller bodies, immune systems, and immature gastrointestinal tracts.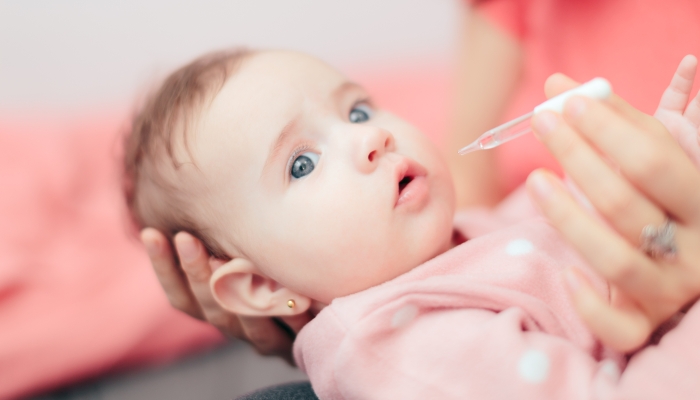 Choosing the Best Gas Drops for Your Baby
There is no shortage of baby gas drops for relieving gas, but how do you pick the right one? Here's a look at things you should consider when choosing the best gas drops for your little one.
Avoid Additives
When looking for gas relief drops, it's best to avoid anything with unhealthy ingredients. While we know to give our babies the best, sometimes things sneak into medicines that pass our eyes. It's always best to read the ingredient list before giving gas drops to your little one.
You'll want to avoid the following, if possible:
Dyes
Artificial sweeteners
Alcohol
Consider Alternatives
While the infant gas drops on our list will help your baby's gas pains, you might consider alternatives. For example, you might decide to try more tummy time or a belly hugger, offering gentle compression and warmth for an upset stomach.
Easy Dispenser
Most baby gas drops come with a handy dispenser, allowing you to quickly measure and administer the drops. If you plan on putting the drops in your baby's mouth, a squeeze dropper will make the process easier by allowing you to put in smaller doses without them spitting it out.
FAQs
Are gas drops safe for newborns?
If you have a gassy baby, you can feel comfortable giving gas drops, even to newborns. If you notice your baby has more gas after feeding, you can use a slower-flow bottle nipple and try to take breaks during the feeding.
A gassy baby is sometimes caused by swallowing too much air while eating, regardless of whether they drink breast milk or infant formula.
Is it okay to give baby gas drops daily?
Most gas drops allow you to give them to your little one several times daily. While it's always best to read the package, most gas drops permit you to administer up to 12 times a day.
Can babies become dependent on gas drops?
Babies can't become dependent on gas drops or gripe water, making them the best baby gas solutions. However, if other signs of discomfort arise, speak to your pediatrician about additional care methods.
What are the side effects of gas drops for babies?
Gas drops generally don't produce side effects, but you may notice loose stools after use. However, if your baby is on thyroid medication, you will want to seek professional medical advice before offering gas drops because simethicone in the drops may alter the effectiveness of the medication.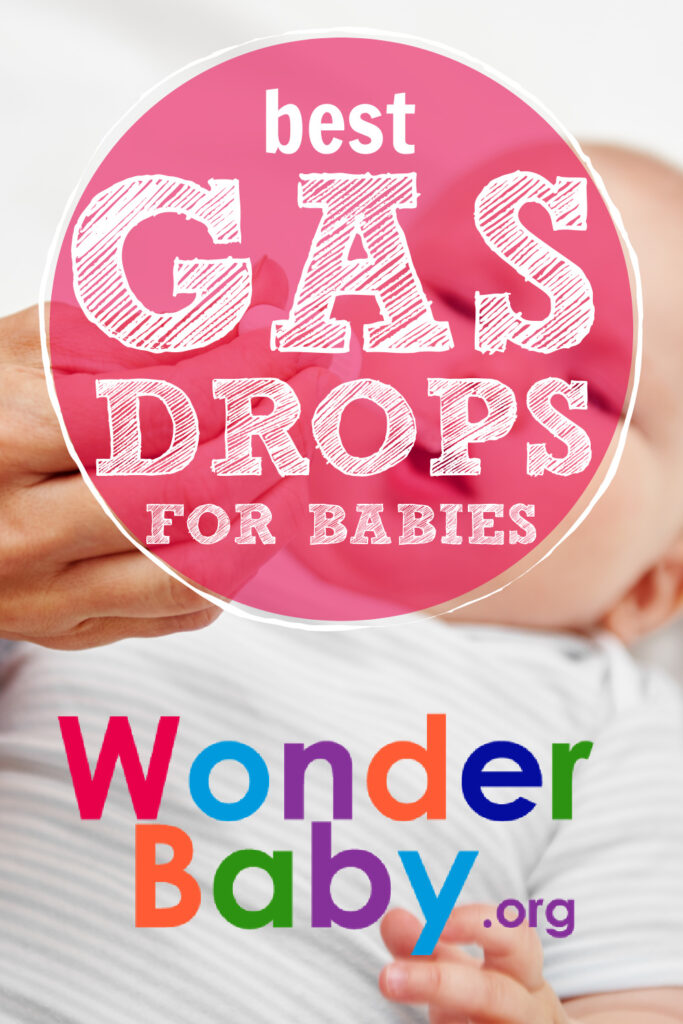 Related Posts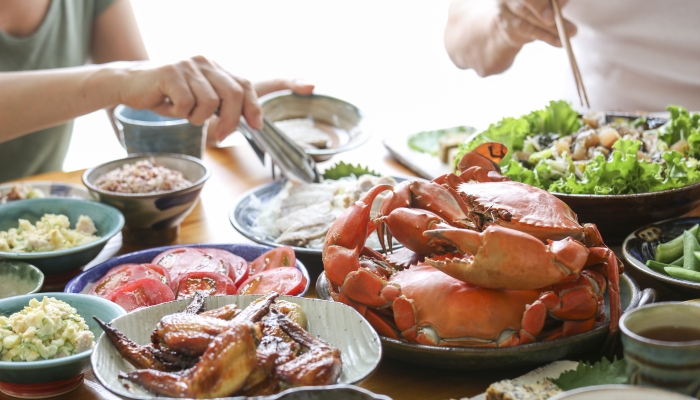 Feeding and Eating
A variety of unexpected foods and environmental substances can trigger an allergic reaction through cross-reactivity to food proteins.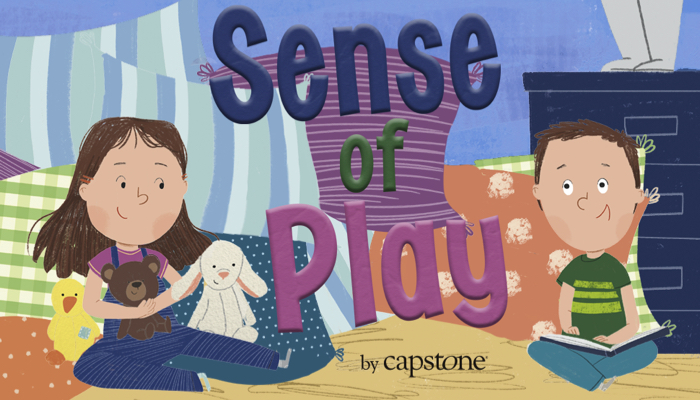 Braille and Literacy, Product Reviews, Visual Impairment
Dana Meachen Rau's book, Sense of Play, follows the adventures of Chip and Joy as they play. Chip is blind, but this doesn't get in the way of their play!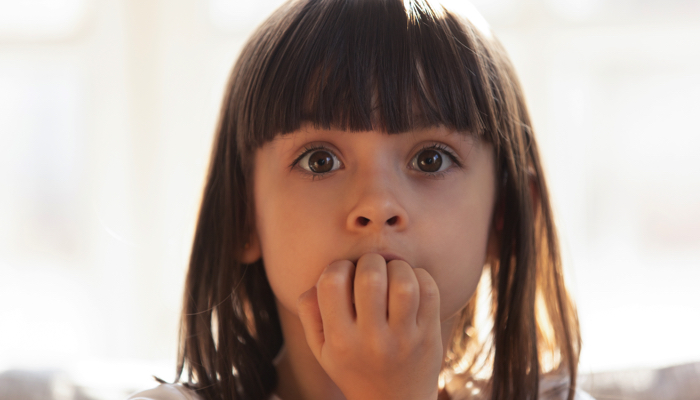 Feeding and Eating
Ongoing physical preparations and speaking openly about anxiety can ease the transition from diagnosis to living well with a food allergy.