Help! I Need a Car Seat for My Toddler!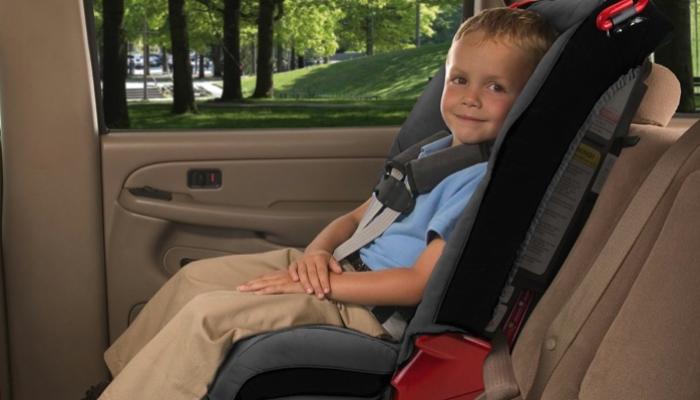 This post may contain affiliate links; please see our terms of use for details.
You've probably heard the news that most states are now requiring kids up to age 8 to be seated comfortably in a booster seat while riding in the car.
What does this mean? Does your big kid need a booster seat or a car seat?
It's actually pretty easy to determine if your child still needs support while riding in the car. Just take this simple test. When you place your child in the car with no booster or car seat, does he…
Sit all the way back against the seat?
Bend his knees comfortably at the edge of the seat?
Sit comfortably with the seat belt across his shoulder between his neck and arm?
Sit with the lap belt touching his thighs?
Sit comfortably for an extended period of time?
If you answered "no" to any of these questions your child still needs a car or booster seat. Most states require that kids under 6 years old or under 60 pounds sit in a car or booster seat, usually stating that kids should not ride seat-free until they are at least 4'9″ tall. This may sound confusing and you're probably wondering which seat your child needs. Here's a quick run down:
Rear-Facing Car Seats: Babies who are less than 2 years old should always sit in a rear facing infant seat. This is a very recent change and keeps babies in rear-facing car seats much longer. Most rear-facing seats can accommodate children up to 35 pounds. Once your baby exceeds the height or weight limit for a rear-facing car seat, then it's time to turn them around.
Forward-Facing Car Seats with 5-Point Harness: Children over age 2 and up to 40 pounds can sit in most forward-facing seats.
Booster Seat with Lap-Shoulder Belt: Kids 60 to 100 pounds are usually ready for a booster seat. Kids should stay in a booster seat until they are 4'9″ tall.
No Car or Booster Seat: Children over 100 pounds and who sit comfortably without a booster seat can ride seat-free. However, kids are still supposed to sit in the back seat until at least age 13.
These basic guidelines are important, but it's also important to take your child's abilities and temperament into consideration, too. Does your child have special needs? Is it hard for them to sit up on their own? Or maybe they're a mover and a shaker and you want to keep them harnessed as long as possible. There are many nice car seats on the market that will allow you to get your child into a 5-point harness until they are up to 60 or 80 pounds.
Choosing a car seat is an important decision and you want to choose something that is both safe and comfortable. It's also nice to find something that will last you as long as possible. Here are our top picks for convertible car and booster seats for toddlers and older kids…

Top Pick #1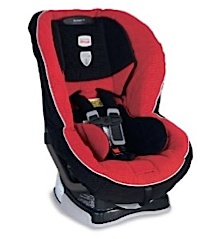 Why we love it: Britax is known for being a very safe product and we appreciate their True Side Impact Protection. This seat is great for kids who are too big for the traditional forward-facing car seat but not quite ready for a booster seat. It's comfortable, easy to install, and allows your child to remain latched with a 5-point harness until they are 70 pounds!
The seat includes head support and grows with your child with different buckle positions and an optional Infant Positioning Insert for little babies.
Features:
Harness accommodates kids 25 to 70 lbs, or 30″ to 53″
One-hand adjustable harness height system
5-point harness
Comfort foam
LATCH connectors for easy installation
FAA approved
Made in the USA
Weighs 18 lbs
Measures (w) 19.5″ x (h) 18.5″ x (d) 26″

Top Pick #2
Why we love it: Although not nearly as compact as the SafeGuard Hybrid, the Diono Radian R100 is also a good choice for kids who travel often. Unlike any other car seat, the Radian 80SL actually folds up so that it is only 7″ deep. Combine this with easy installation and you've got a great travel companion on your hands.
Diono car seats are known for their unique design which stabilize your child by positioning his center of gravity as low and as far back as possible on the vehicle's seat. They are also very slim allowing for three car seats to fit snugly in the back seat of a mini van.
Features:
Fits children birth to 80 lbs
Allows for both rear and front facing installation
5-point harness
Compact when closed
FAA approved
Features patented Lock-Tite harness clip and is LATCH equipped
Carrying case sold separately
Measures (w) 17″ x (h) 28.5″ x (d) 16″
Weighs 22 lbs
Measures when folded (w) 17″ x (h) 28.5″ x (d) 7″
Related Posts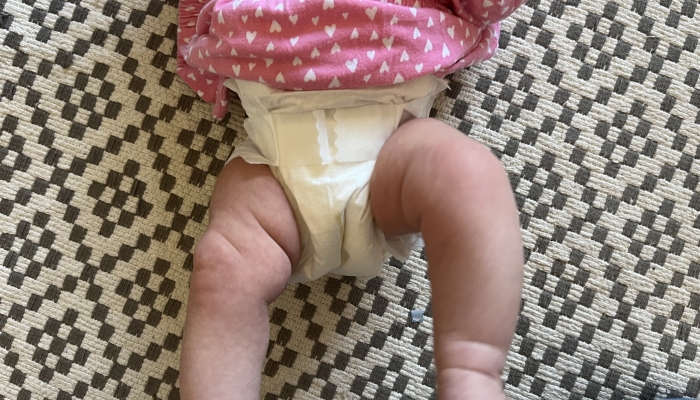 Product Reviews
We put Dyper Bamboo diapers to the test! See how they performed compared to the big brands.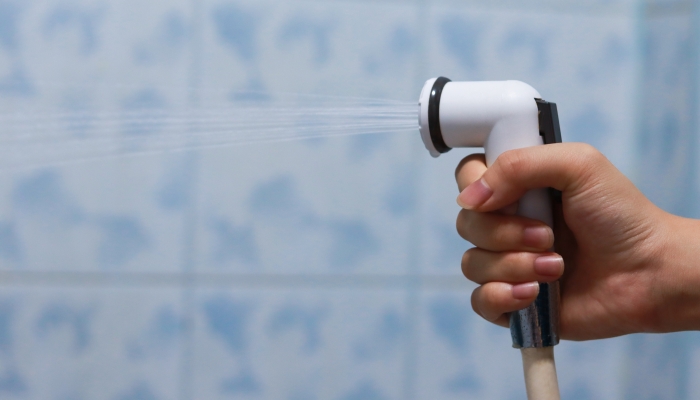 Product Reviews
Ready for hassle-free diaper cleaning? Spray away the mess with the best cloth diaper sprayers! Discover our top picks and their features here.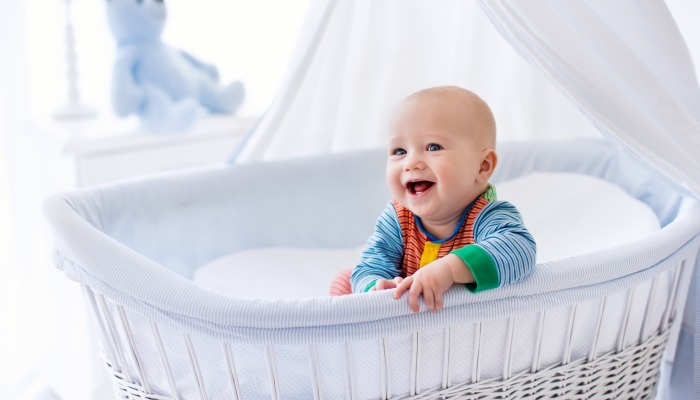 Product Reviews
Looking for a safe, healthy, non-toxic bassinet? They can be hard to find, but we've rounded up some of the best non-toxic options out there. Check out our guide!