6 Must-Haves for Your C-Section Recovery Kit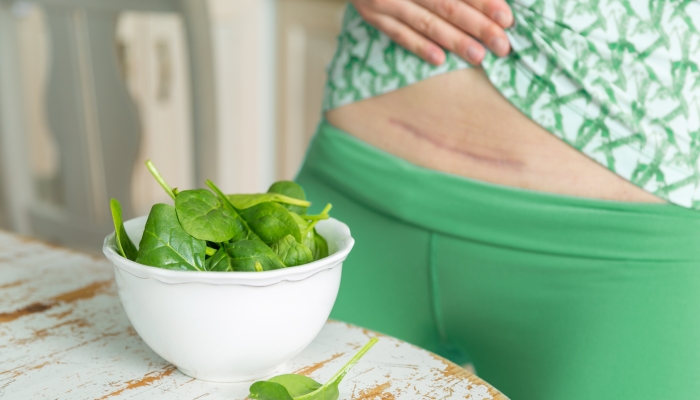 This post may contain affiliate links; please see our terms of use for details.
A c-section requires a longer recovery in the hospital than a vaginal birth.
Pain control and avoiding surgical complications are important for c-section recovery.
You will need supportive clothing and underwear for about 6 weeks postpartum.
You will still experience vaginal bleeding after a c-section and will need good pads.
Pain medication and stool softeners are c-section recovery must haves.
A c-section delivery is a major surgery. Postpartum recovery is a little bit more complicated after a c-section. They are also life-saving for many c-section mamas and their babies.
C-sections require more anesthesia, and put you at higher risk for infections than vaginal births. You must also take care of the incision site and be careful not to strain your abdominal muscles for several weeks after surgery.
You may plan a c-section in advance due to baby position, previous c-section, cord and placenta issues, or a chronic health condition.
Giving birth by c-section may also come as a surprise. A birth plan often has to change due to emergencies, and your care team can help guide you in making that decision.
Either way, you should be aware that a c-section recovery is different from recovery for a vaginal delivery. Planning ahead and understanding what you will need for a c-section can help make your healing process go more smoothly.
6 must-haves for your c-section recovery kit include; pain medication, stool softeners, supportive underwear, comfortable clothing, abdominal binders, and heavy pads.
Must-Have Medications
Just like any other major surgery, you will probably have some pain at the incision site. Most mothers report that this pain is manageable and subsides within about a week. It is also completely normal to continue having contractions for a few days after delivery. These are similar to menstrual cramps and happen with both vaginal and c-section births.
Poorly controlled pain is associated with postpartum depression and lower breastfeeding rates. The Cleveland Clinic has studied the best medication to use for postpartum pain control.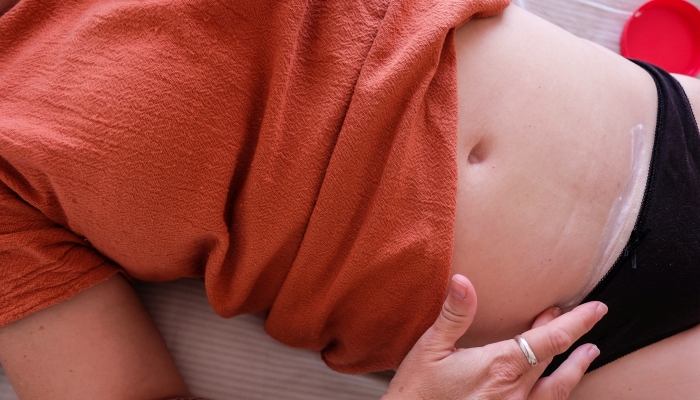 Pain-relievers after a c-section
You may receive opioid painkillers for the first few hours after your c-section. Percocet is the most common opioid given after surgeries, but most providers will have you switch to over-the-counter medication before you leave the hospital.
Opioid prescriptions are much less common today than they were 15 or 20 years ago. Many studies have found that alternating acetaminophen and ibuprofen works just as well as opioids for pain control, without the side effects.
Opioid side effects include:
Drowsiness
Nausea
Constipation
Slower recovery
Respiratory depression
Acetaminophen and ibuprofen are nursing friendly medications. These are a must-have for your c-section recovery kit. If you can, try to treat your pain with Tylenol or Motrin before using an opioid. You can safely alternate between Tylenol and Motrin about every three hours for pain control.
You might also try an ice pack for incision pain or a heat pack for cramps. Holding a pillow over your incision when you need to cough or laugh will also help.
If you feel like your pain is not controlled with over the counter medication, talk to your delivery nurse to see what tips and tricks she might have.
Stool softeners after a c-section
Stool softener is a must for a smooth recovery. Whether you have a natural birth, assisted vaginal birth, or cesarean section, you will need a stool softener.
Colace is the best choice for c-section mamas. Colace draws water into the stool to make it easier to pass. This is important because you'll want to avoid straining for a few weeks after delivery.
You'll need a stool softener even more if you use any opioid medication during or right after giving birth. This includes medications used during a c-section.
Opioids cause constipation. If you use them for pain control, make sure you are taking some kind of stool softener, walking often, and drinking plenty of water. This will keep you from becoming backed up.
Other medications to promote recovery
Continuing with a prenatal vitamin after giving birth can help keep you healthy. This is especially true if you are breastfeeding.
You might also consider taking a probiotic, fish oil, and vitamin D supplement. These can help you in your recovery.
Medications and breastfeeding
Many medications cross from you to your baby through breastmilk. Always consult your care team before taking medication during breastfeeding.
Acetaminophen and ibuprofen are both considered safe for nursing mothers and their babies.
Must-Have Supportive Underwear
Having underwear that can provide support is a game changer for c-section patients. You will want to pack some supportive underwear in your hospital bag. High waisted underwear will give you support and keep you comfortable.
While you lay in the hospital bed, your delivery nurse will give you disposable mesh underwear. These are convenient because it's easy for the nurse to move them to check your incision site and look for blood clots. 
At the end of your hospital stay, you will want to trade the mesh undies for something more supportive.
What to look for in postpartum underwear
There are many brands of postpartum underwear available online and in store. Wherever you choose to shop, you'll want to choose underwear that meets the following criteria:
High waisted
Stretchy
Moisture-wicking
Wide enough for a pad
Comfortable
Try to find underwear that you don't mind throwing out after your c-section recovery (they even make disposable postpartum underwear). Chances are there will be a lot of blood on your underwear, especially during the first week.
Must-Have Clothing
Many moms spend a lot of time finding the perfect outfit for their new baby to come home in. Often, they forget about themselves. Choosing the right clothing for yourself is just as important as choosing your new baby's first swaddle.
Best clothes for post-op
Do not make the mistake of trying to wear your pre-pregnancy size clothing right after giving birth. You should choose loose fitting, comfortable clothing for at least the first few weeks of your recovery.
Look for clothing that doesn't rub or put pressure on your incision site. Loose clothing that allows air flow to the incision area can help with the healing process. You do not want any clothes to be tight on your c-section incision.
You will also want to find nursing-friendly clothing to wear. Clothing that can easily unsnap or open when you need to feed your baby makes the start of your parenting journey just a little bit easier.
Must-Have Abdominal Binders
A belly binder should be used to provide support to the back and abdominal muscles after major abdominal surgery. You can use an abdominal binder for a few weeks postpartum.
An abdominal binder will not make your belly shrink or eliminate a noticeable scar. It is simply used to help support your muscles while you recover. Think of it like wearing an ankle brace after a minor sprain.
The Belly Bandit is an absolute favorite of many new moms. It should be worn while you are being active. GIve yourself breaks from wearing it while you are asleep or resting. You should be able to slide your fingers easily underneath the band. If you cannot take deep breaths with your belly binder on, it is too tight.
Must-Have Postpartum Pads
Your c-section recovery kit should include postpartum pads. Even though you did not deliver vaginally, you will still experience vaginal postpartum bleeding.
You will experience vaginal bleeding for four to six weeks after giving birth. For the first few days, you will have heavy bleeding. Clots about the size of a quarter are normal for the first week.
Postpartum pads need to be able to handle more blood than regular period pads. Look for specially made postpartum pads, or you can buy extra wide, extra long period pads. Especially at night, pads that are the wrong size will leak and have you changing clothing and sheets every few hours.
Extra Items You Can Include in Your Kit
You may feel tired and weak for the first few weeks postpartum. For c-section mamas, the healing process takes a little bit longer. New parents need to take it easy during the early days of their parenting journey.
To make sure you have a smooth recovery, you should not lift more than ten pounds for about 6 weeks. Because your abdominal muscles are more vulnerable after a c-section, nursing pillows are a life saver.
Holding a feeding baby uses your arms, back, and stomach muscles. You'll need to find a nursing friendly pillow or couch that will support you and your baby during nursing sessions.
FAQs
How long does it usually take to fully recover after a c-section?
You should feel back to normal around six weeks after your c-section.
Most moms stay in the hospital for three days after their c-section. You may need to see your doctor after about a week at home to get your stitches or staples out.
At your six week postpartum check-up, your doctor can help you determine whether or not you can resume all of your pre pregnancy activities.
Can I use tampons after a c-section?
You should not use tampons for six weeks after any type of delivery.
Your cervix will not close completely for about six weeks after delivery which means that tampons can cause discomfort and put you at high risk of infection.
Make sure you have a check up with your doctor before using tampons or menstrual cups.
When can I exercise after a c-section?
You can start walking right away after a c-section. Walking is a great way to speed up the healing process and prevent postpartum depression.
You should wait to do more strenuous exercises until after your six week check up. Depending on how well your incision area is healing, you should be able to exercise starting between six and twelve weeks after your delivery.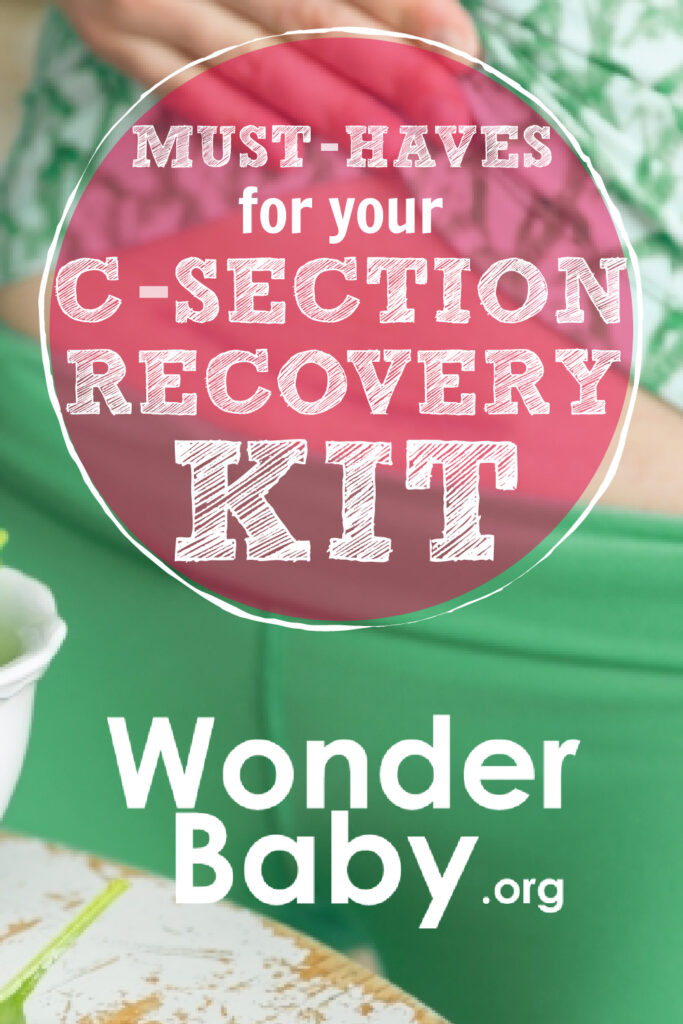 The information WonderBaby provides is not intended to be, and does not constitute, medical or other health advice or diagnosis and should not be used as such. Always consult with a qualified medical professional about your specific circumstances.
Related Posts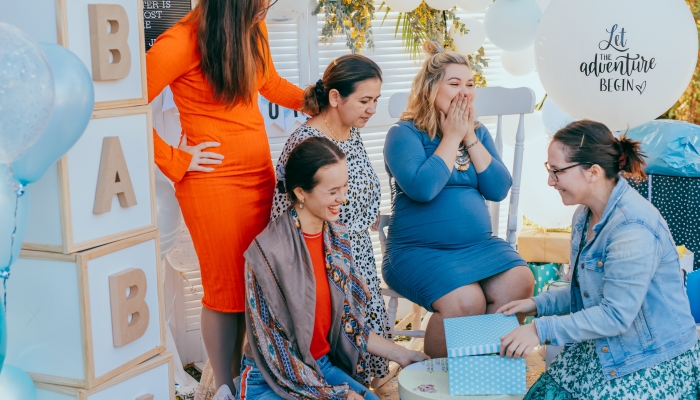 Pregnancy
Whether you're looking for something cute, quirky, or simple, we've got plenty of fantastic baby shower themes for boys for inspiration.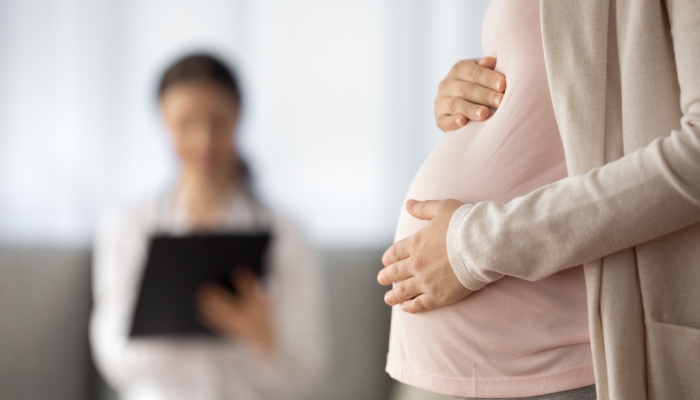 Pregnancy
The third trimester is a busy time of preparing for birth and bringing your baby home. There are many arrangements and decisions to make before your baby arrives.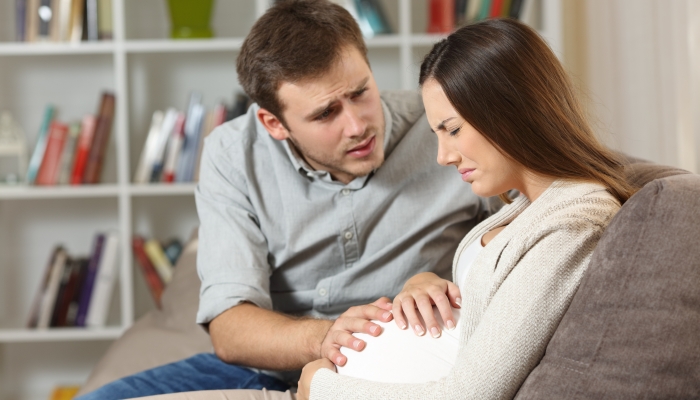 Pregnancy
Watery vaginal discharge can be a normal finding throughout pregnancy. Contact your healthcare provider if you have concerns regarding abnormal watery discharge.