Is Your Caregiver Journey a Challenge or an Opportunity?
Rare is the person who won't eventually be a caregiver. For me, my caregiving role arose when my mom lost her sight. That role lasted more than twenty years. It wasn't a 24/7 responsibility. My mom called me in the early 1990's and told me she had age-related macular degeneration. And that was my introduction to the world of vision loss. She lost her sight in one eye. But she could continue to live independently.
Five years passed before that second call came, alerting us to the imminent loss of sight in her other eye. By then, we were prepared. In the space of a week, we moved her from Florida to Pennsylvania. She didn't live with us, but was only five minutes away, and that made it convenient to assist with bills, technology, and many other things. It wasn't easy on any of us, but in the end, she learned to thrive with vision loss.
Caregiving is a Journey; My Caregiver Story
The caregiver has an interesting and ever-evolving role. Much of this post could apply to any caregiver. One evolution is from caretaker to caregiver. You'll see this transition in the story which follows below.
But as time went on, my mom wanted my help with things she could do herself, and that's where it got harder. It's also where I first felt some level of frustration. I would push her to take on a task and she would say it would be easier if I did it. Easier for whom? It was a weird time for me, but my irritation became a guide for when I should push back. Paying her bills didn't bother me at all. Placing a phone call she could do herself did irritate me. So that's where I pushed back.
Every Caregiver Journey is Different
My caregiver journey began earlier than I expected. My family typically lived into their late 80's and even into their 90's. It was quite a shock when my dad didn't make it past 63. While I wasn't technically a caregiver yet, I became more involved in my mom's decisions. Less than ten years later, my role evolved quite a bit as I supported her through the transition through sight loss.
Your journey may be dramatically different than mine. You may be the parent of a child who is blind or visually impaired and that is a 24/7 responsibility. Parenting is tough enough, but you have a significant additional challenge. Clearly your caregiver role arrived far earlier than mine, and if there are other disabilities, it may be a lifetime role. This is also the time when you are supposed to be stockpiling money for an eventual retirement, but how do you do that with potential additional costs associated with raising your child? There are also additional time commitments and you may have to consider how you provide financially for their future.
But Every Caregiver Journey Has One Common Element
There are caregiver challenges and opportunities. I cannot imagine a single instance where that's not true. It all comes down to how you choose to react. Kristin Smedley's first child was born blind. I suspect that many of you are on that journey. Then her second child was born blind.
Check out this powerful response to her challenges:
"When I stopped seeing blindness as a barrier and instead focused on addressing the real barriers (access to the right tools, etc) my fear, anger, and grief disappeared and I was able to enjoy the journey of raising three humans with unique purposes in this world."
Kristin learned how to see differently. She went from angry to an incredible advocate for people who are blind and their caregivers. You can too!
Kristin's two sons are now grown. One is in college and the other has graduated and found meaningful employment. All that was accomplished while raising a daughter who is typically-abled and approaching the end of high school. Much of it was done as a single parent. One part of me wants to say Kristin is exceptional, but I believe I see her in that light because she rose above unimaginable challenges.
This links perfectly to a quote by Admiral William Bull Frederick Halsey Jr.:
"There are no extraordinary <people>…just extraordinary circumstances that ordinary <people> are forced to deal with."
More Caregiver Challenges and Opportunities
Each one of these vignettes has more behind it, but I'm just including quick highlights to inspire you by what is possible.
Are you familiar with aniridia? What do you do when your daughter is born without an iris in her eye? You start the Aniridia Running Club to raise awareness and fund research into treatment and cures for aniridia!
It's worth noting that Kristin Smedley has done something similar. She founded the Curing Retinal Blindness Foundation in 2011. It is the only patient organization in the world for CRB1-LCA/RP, the rare eye disease that affects her boys and thousands of others. In less than five years, Kristin led the CRBF to raise over $1 million. She also introduced the first ever legislation in the United States Congress in Braille. And finally, she has moved rare eye diseases from rarely talked about to being top of mind and talked about in key circles.
What if you're blind, but want to play in the orchestra in college? You refuse entreaties to play in the jazz group where sight may be less critical. Then you major in trumpet and graduate from college. Then you form Dancing Dots so other young people who are blind or low vision can participate in music.
Your son is born blind. You and your wife are accomplished medicinal chemists. What do you? You mainstream your son who gets a full scholarship to Princeton and is now on a fast track as a CPA.
Are these uniquely talent individuals and caregivers? Maybe, but I prefer to think they are ordinary people faced with extraordinary circumstances.
The Other Half of Disabled – Partners in the Journey
The rest of my post will focus on caregivers. Stu Maleeff launched The Other Half of Disabled – Partners in the Journey on April 6th, 2021. Perhaps it was a failure at retiring, but I think it was a wonderful way of giving back. Stu and Lynne's story should remind any caregiver that they're not alone.
His introduction says it well:
"Welcome, my name is Stu Maleeff and you've found this new podcast of mine and hopefully it will become yours, too. It's called The Other Half of Disabled – Partners in the Journey and it's all about the challenges and the joys of living with a partner with a disability. I hope to make this podcast a meeting place for ideas, comfort, hope, aspirations and sharing. We are all partners in life's journey and we are all seekers looking to bring the most joy and love into our lives and the lives of our other half."
I'm fairly certain the caregiver to an adult is viewed differently than a caregiver of a young child, but think there are still parallels. I am especially drawn to this quote from the WonderBaby.org site:
"Through it all I've learned that regression is a bad word, but that it often comes hand in hand with disability and that we should appreciate everything we have now because life is fleeting. I'm also impressed every day with the grace and strength with which Ivan faces his challenges and I am determined to help Ivan be the best Ivan he can be!"Vision loss seldom reverses. Regression is part of most vision loss stories for older individuals, but life is fleeting, so value what you have and make the best of the journey.
Stu Maleeff's Caregiver Challenges
In this next section, I'll be sharing some excerpts directly from his podcasts. Their story begins in 1980. They're a young married couple with two young children and everything was just about perfect. Until it wasn't. I want to highlight two aspects from his first podcast:
It can happen to anyone at any age:
"And then the first hint of what was coming showed up. Whenever we were playing racquetball, Lynne kept losing track of the ball – all set to hit it, and then a swing and a miss. Now some of us are better players than others, but this, this was something different and despite all of the teasing about being a lousy player, something was going on."
The second aspect has to do with doctors. They have an overwhelming job and responsibility. It has only gotten tougher with patient records management and insurers driving more throughput, but none of that eliminates the importance of a bedside manner. The Maleeffs were lucky enough to see a world-renowned ophthalmologist. His diagnosis was undoubtedly accurate, but the emotional scar he left with a lack of compassion remains decades later. Words matter…
Caregiver Challenges and Opportunities – Final Thoughts
You can't take care of your friend or loved one if you don't stay healthy. Caregiving is a job. And, like any other job, you need time off. Resources such as Nancy's House or Leeza's Care Connection help you take time off.
Technology and medicine are in a race to create a better, more accessible world for people with disabilities. And organizations such as Ability ASCEND and the National Industries for the Blind NSITE spinoff are creating mainstream employment opportunities for people with disabilities.
Opportunities and challenges…
Ed Henkler is a social entrepreneur who is passionate about improving quality of life and employability of people who are blind or visually-impaired. He believes there is a business ROI to hire people with disabilities. He is working with several companies which focus on increasing the meaningful employment of people with disabilities as well as veterans and military spouses. You can learn more and reach him at The Blind Guide.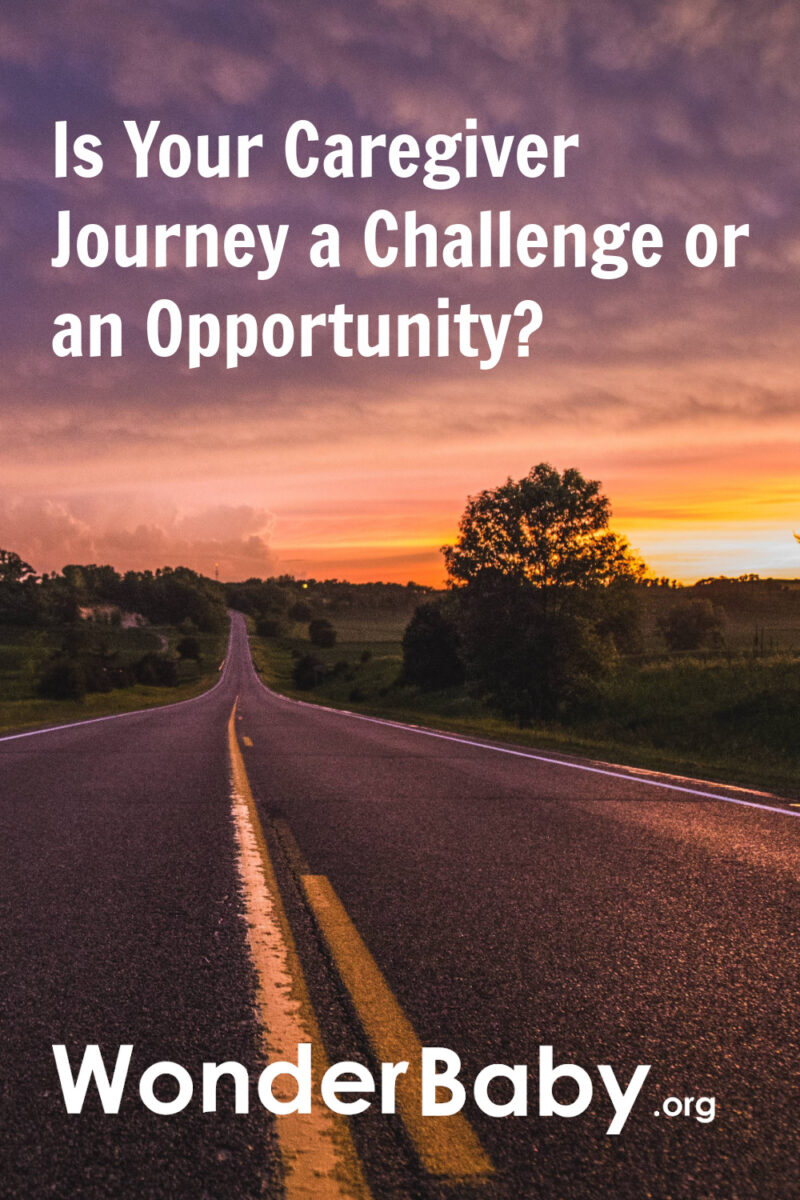 Related Posts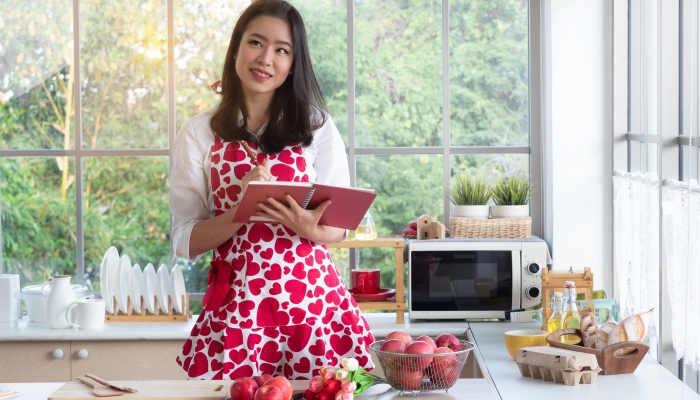 Parenting
Staying motivated as a stay-at-home mom isn't easy when you're responsible for so much. But these motivation boosters are sure to keep you going!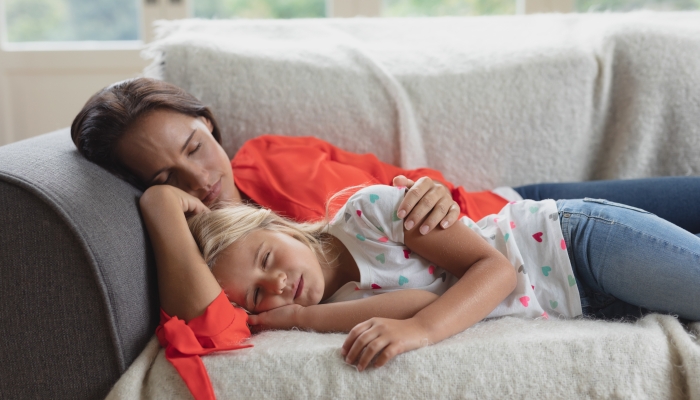 Autism, Sleep
Autism and sleep problems often go together. Improving sleep can help your child be less irritable and learn better and reduce stress in your home.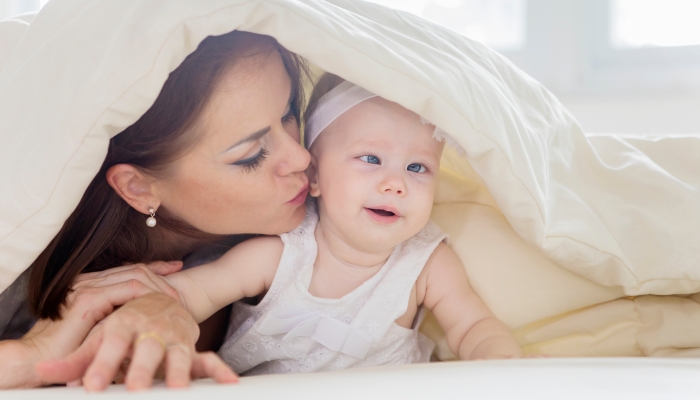 Eye Conditions and Syndromes, Visual Impairment
Retinopathy of prematurity is common in babies born before 33 weeks. Early intervention can help prevent blindness in babies with this condition.