Choosing the Best Portable Crib for Your Baby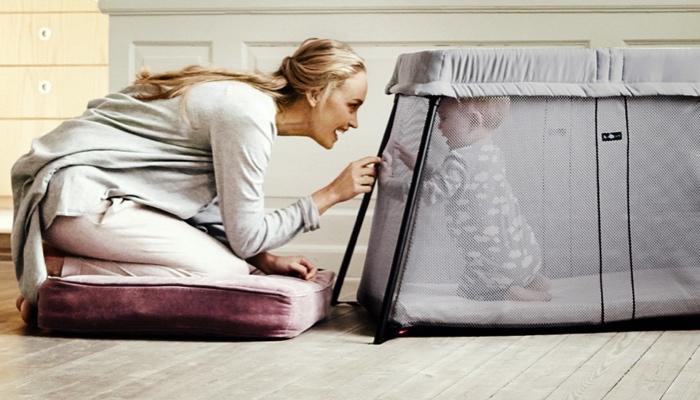 This post may contain affiliate links; please see our terms of use for details.
We travel a lot with our son.
We took our first airplane trip when our little guy was only three months old and since then we've traveled all over the U.S. and spent the night in countless hotels.
In all that traveling, I became very good at packing light while still remembering to bring along all that we needed. But one thing I could never seem to find was a comfortable and light travel crib for our son. Traveling can be very uncomfortable for a baby and sleeping can be especially difficult for a child when he's jet lagged and in a new environment.
Most hotel cribs look like little baby death traps while travel cribs are hard and uncomfortable. We've bought more travel cribs than I'd like to admit and every single one was a disaster—except one.
The Baby Bjorn Travel Crib
The Baby Bjorn Travel Crib is by far the best travel crib on the market. It sets up in no time (I didn't even look at the directions the first time I put the crib together because it is so intuitive), it's light and compact, and it's comfortable!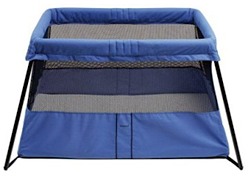 Most travel cribs are designed with hard bars directly under the mattress that stick into your baby's back while they sleep. The Baby Bjorn Travel Crib, on the other hand, is designed so it sets directly on the floor for a perfectly smooth and supportive bottom.
Most travel cribs are equipped with terrible mattresses that fold into thirds and are hard as rocks. The Baby Bjorn mattress pad is actually very soft and the seam is absolutely invisible.
Most travel cribs are made of a nylon fabric that is uncomfortable and makes a loud sound if your child rolls over. But the Baby Bjorn Travel Crib is made of a nice soft cotton fabric that is both comfortable and machine washable.
Most travel cribs are very difficult to set up (the Graco crib made me cry) and are absolutely impossible to get back in their carrying case. The Baby Bjorn Travel Crib is beyond simple to set up, and even the break down was pretty easy (though I did peek at the instructions the first time). And, believe it or not, it simply slides right back in to its carrying case without a problem (you can even fit a sheet and a small blanket in there)!
The Features
Easy set up
Easy break down
Made of soft, safe fabric
Weighs only 11 pounds (5 kgs)
Comes with a stylish carrying case
Machine washable
Mattress measures: 24″ x 42″ x 1″
(60 cm x 105 cm x 40 mm)
Floor bottom measures: 33″ x 45″ x 24″
(82 cm x 112 cm x 60 cm)
Carrying case measures: 24″ x 19.5″ x 3″
(60 cm x 49 cm x 14 cm)
Fitted sheet sold seperately
Related Posts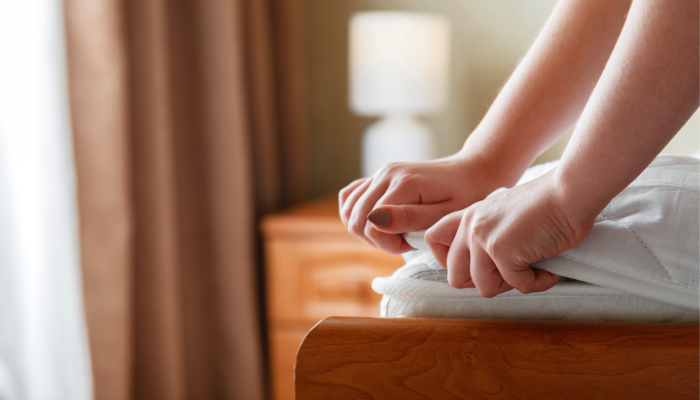 Potty Training, Product Reviews, Special Needs
Changing sheets and cleaning up after bedwetting can be a challenge. Peelaway disposable bed sheets are waterproof and make changing sheets easy!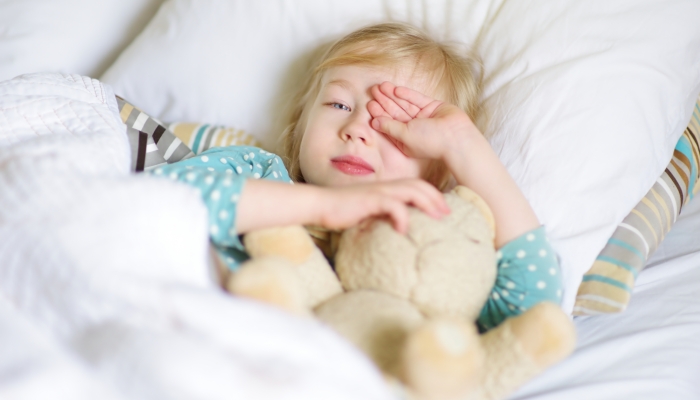 Sleep
How do you know when your toddler is ready to drop naps? We tell you everything you need to know about your toddler's transition away from daytime naps.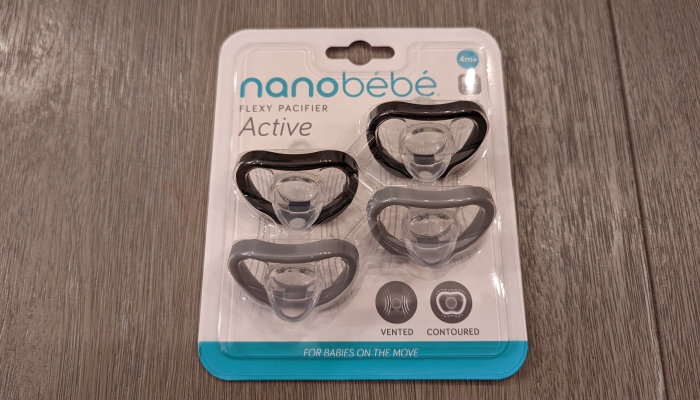 Product Reviews
The Nanobébé Active Flexy is great for babies because it's flexible, breathable, and made of quality materials.