Make Your Own Tactile Comparing Bag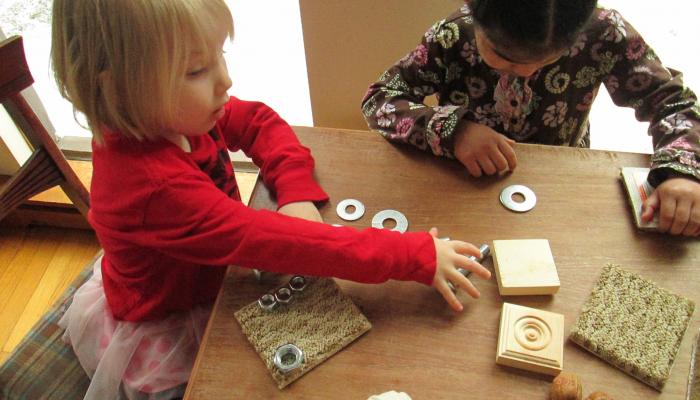 Parents, teachers and therapists! Are you looking for ways for your blind child or student to experience tactual exploration in a safe, confined space? Then let me show you how to make your own "Comparing Bag" to explore various textures and shapes for under $10 using tactually interesting objects found at your local hardware store.
Browse your local hardware store for cheap items that will fit in the palm of your child's hand. Find a number things that vary in shape, texture and size, and buy two of each so you can use them as a matching game, as well. Consider items like pieces of twine and rope, nuts and bolts, wooden dowels and other shapes, as well as scraps of carpet and linoleum. Try to get as many different objects as you can for your budget and child's needs.
Next, find a canvas bag or other bag you'd like to keep the materials in for storage, and so your child can reach in for an item one at a time if she wants. Canvas bags are usually inexpensive and can be found at craft stores. You could even try using a reusable grocery bag!
It's that simple and cheap! Here are a few tips and ideas on how we use the Comparing Bag with Anelia and her siblings.
We like to use the items to compare weight, size, and material.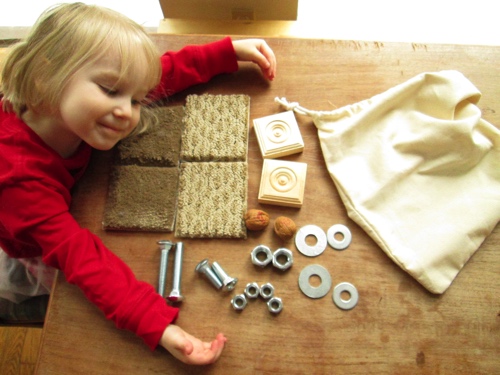 We love to take the nuts off the bolts and then put them back on again!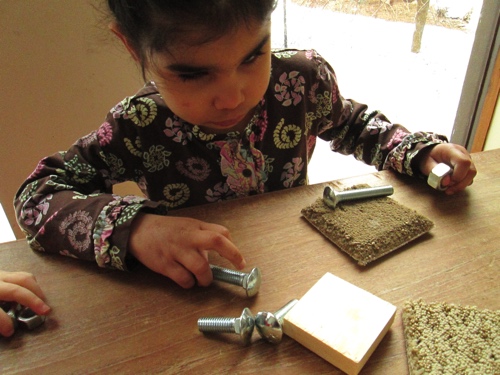 We like to talk about how wood feels compared to carpet.
And, how metal feels (and how heavy it feels) compared to the walnuts.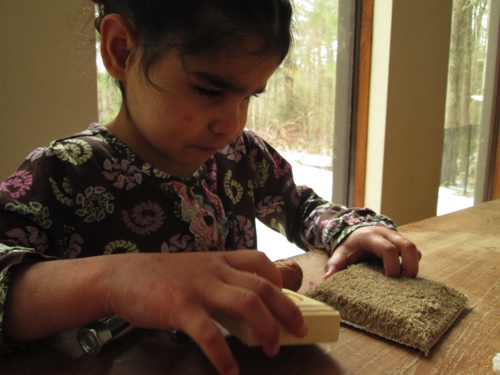 We like to trace the shape of the washers (circle) with our fingers.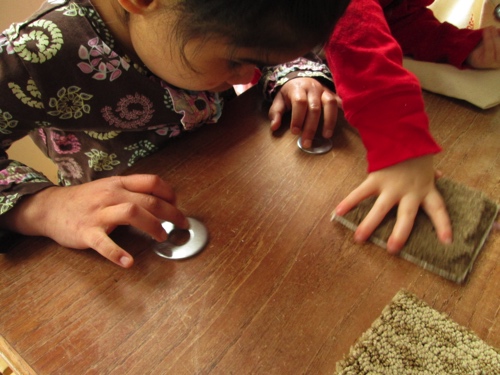 If Anelia were more advanced I wouldn't hesitate to put in more items. If she didn't have her sister helping her I wouldn't hesitate to put less and really focus on them. Advanced learners could add coins and compare and contrast them. Fabric squares might be a nice addition, too.
And if it fails, and your child isn't interested right now, you could just try again later—or console yourself that you only spent $10!
Do you like this activity idea? It serves as a great occupational therapy center to practice fine motor skills, too! Feel free to print this page to take with you to the hardware store as a list of material ideas. If you make your own comparing bag, or have ideas for materials to add, please comment below or share with us on Facebook and Twitter! Have fun!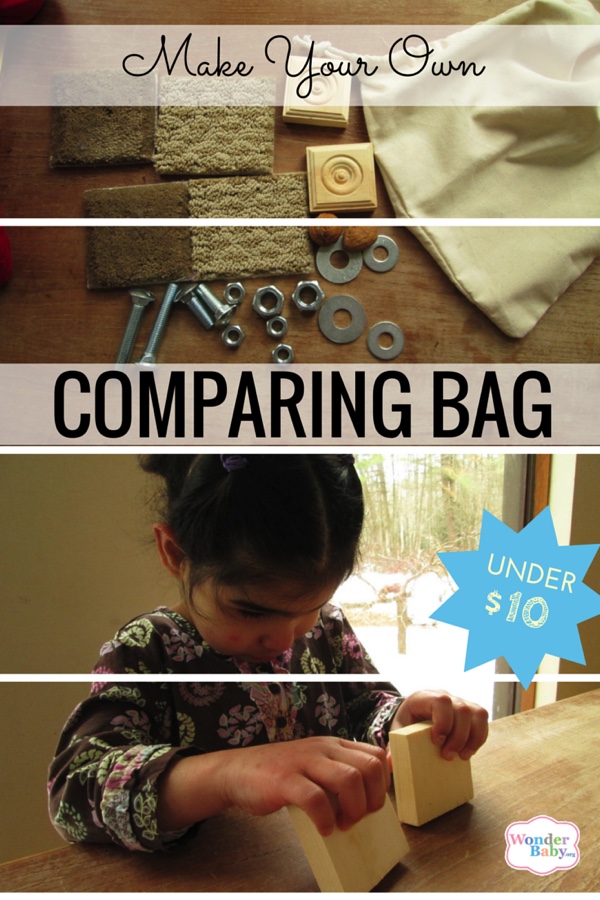 Related Posts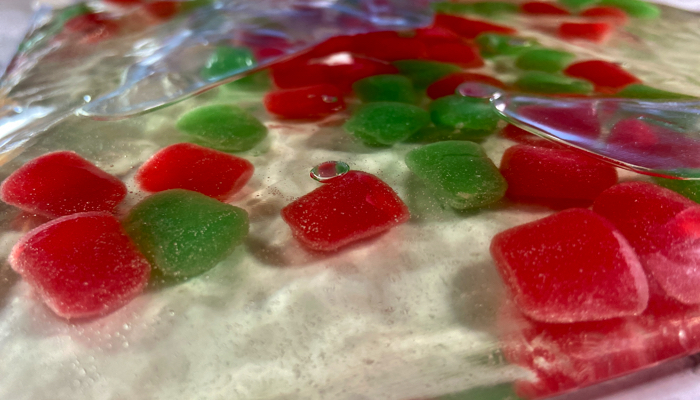 Play, Sensory Activities
DIY mess-free sensory bags entertain little ones and encourage sensory play and exploration of their senses.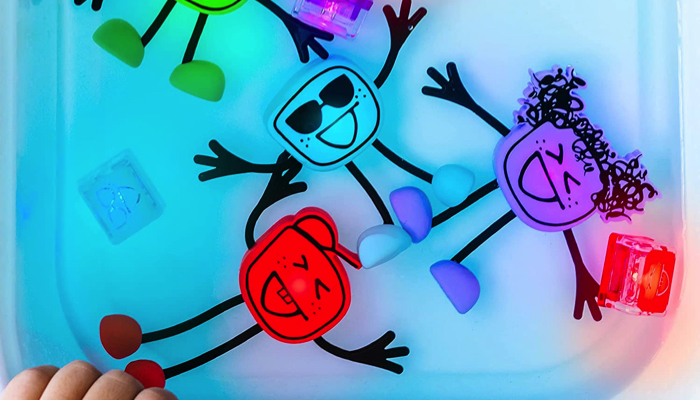 Light Play, Sensory Activities
Glo Pals are light-up cubes that are only activated when wet! You can play with them in a water table or in the bathtub for sensory water play.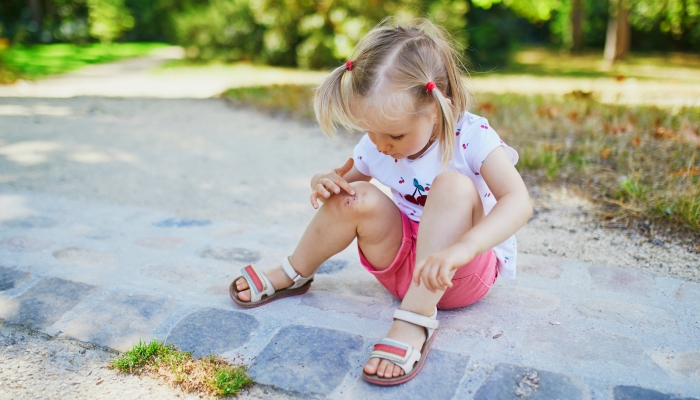 Sensory Activities
Is your child constantly moving, jumping, in your face, or touching things? These sensory-seeking behaviors are stressful. Learn ways you can help your child.