Best Crawling Toys for Babies in 2023
This post may contain affiliate links; please see our terms of use for details.
Good crawling toys promote crawling. The best crawling toys not only serve as encouragement for crawling, but also provide entertainment and opportunities for exploration.
Objects around the house, such as cotton balls or paper cups, may spark fun for some babies and encourage crawling. The best crawling toys, however, are designed to deliver multiple benefits for your baby's development. They are attractive and colorful and catch your baby's eye (encouragement), providing a come-and-get-me factor (entertainment). These toys also tend to have interesting textures, which build cognitive development through sensory stimulation (exploration).
Your baby's temperament and growth stage play a large role in the effectiveness of crawling toys. But don't forget about your preferences as well. You and your little one may become overwhelmed by a toy with flashing lights and music. Luckily, there are plenty of options that avoid overstimulation—and batteries!
Here's a roundup of crawling toys that are appropriate for younger pre-crawling babies up to toddlers with different temperaments and needs in mind. These multifunctional crawling toys stretch your dollar because they can grow with your baby through his developmental stages.

Melissa & Doug K's Kids Pull-back Vehicle Set takes first place as the best crawling toy in 2023. It may not have the flashing lights and the musical features that some of the other contenders have. In its simplicity, though, it ticks several boxes for what makes the best crawling toy—that makes it impressive in its own right.
The following elements were considered in the final verdict for the best crawling toy:
It encourages babies to crawl: The vivid colors and friendly faces inside the vehicles invite babies for a game of crawl/chase.
It supports development: Babies build their gross and fine motor skills by crawling after and grasping the vehicles. They can also improve their coordination by manipulating and propelling the vehicles forward. The wooden wheels and soft fabric stimulate the senses.
It can grow with your child: Pre-crawlers are welcome to teethe on the fabric portion of the toy. When they're ready to crawl, they can move the vehicles forward and chase after them. Even after the crawling stage, children can use their imagination, share with their friends, and create a new world with the vehicles.
It's easy to use: Instructions and set-up are not required. It's ready to go whenever your baby is ready to play.
It's compact: The set of four is compact enough to easily bring on trips.
It works outdoors: Kids can play with the vehicles indoors or outdoors.
It's easy to clean: The detachable wheels and fabric are easy to clean with soap and water.
Have you ever imagined a singing, talking animal with flapping ears encouraging your baby to crawl? The VTech Explore and Crawl Elephant models a crawling position, and your baby may want to follow its lead! With the push of a button, the plush elephant's back lights up and invites your little one to crawl after it.
Through crawling after and interacting with the toy, your baby can build motor skills and activate sensory development. Its various textures, patterns, and colors provide opportunities to explore through sensory stimulation. All of the four buttons initiate movement, teaching your baby cause and effect.
Long after your baby's crawling and up to the age of 3, the elephant teaches: colors, numbers, sounds, phrases, and over 45 songs. The elephant crawls a few inches before stopping, encouraging your baby to catch up with it easily. Designed with parents in mind, this toy includes volume control, washable material, and automatic shut-off.
View on Amazon | View on Walmart.com | View on Sears.com

The Crawligator is a crawling toy that promotes both movement and strength. Having babies lay on their tummies is great for increasing their upper body and neck strength which in turn develops crawling skills, but just laying on your tummy can be boring! The Crawligotor offers babies that needed tummy time while also giving them a boosted sense of moving and crawling even before they are developmentally able to crawl independently.
The surface of the Crawligator is designed to comfortably hold your baby in place (and there is also an included comfort pad) while the small wheels beneath the toy allow for ease of movement. Any small kicks or wiggles from your baby are rewarded with instant movement feedback! The Crawligator is safe (no worries that little fingers will get caught under the toy) and easy to clean, too. It's safe for babies four to twelve months old (up to forty pounds) and a perfect addition to physical therapy sessions for babies with developmental delays.
View on Amazon | View on Walmart.com | View on eBay.com

Watch your baby crawl through the Giddy Buggy Crawl-Through tunnel and see its colorful body wiggle and jiggle! Giddy's friendly face flips up and down, which begs for a game of peek-a-boo or hide-and-seek. As your baby navigates the tunnel and figures out how to get through it, he will get to test his problem-solving skills.
Durable and convenient to clean with a quick wipedown, you can fold it flat to store it. When it's time to play again, spring the tunnel back open. Your baby can enjoy crawling through Giddy indoors and outdoors. The steel frame is padded, but direct pressure upon it may cause some discomfort. Still, your baby can learn how to avoid these areas, or you can place a mat inside the tunnel to provide extra padding. You can also check out these other crawling tunnel options.
View on Amazon | View on Walmart.com | View on Sears.com

Given the higher price point, this adorable Follow-Bee Crawl Toy proves itself worthy of all the buzz. With its vivid lights, lively buzzing sounds, and lovely music, the bee grows with your baby. It provides your little one with wonder and encouragement in three different stages.
In Stage 1 (pre-crawling), your baby can remove the bee from its cloud to hold and explore the bee. The bee is also a rattle, with moveable beads and a rubberized texture that welcomes teething. Stage 2 (beginner crawling) invites your baby to crawl after it as it moves in a circular path, never moving too far as to discourage your beginner crawler. When the bee is plucked off the cloud, it rewards your baby with a whimsical spin. Stage 3 (advanced crawling) challenges your baby to chase after the bee while it moves in a random pattern.
Designed with a sensor, the bee avoids obstacles on the floor. Keep close supervision, and be mindful of the wheels underneath the cloud. They continue to spin when the cloud is picked up.
View on Amazon | View on Walmart.com | View on Sears.com

These four soft cars in the Melissa & Doug Pull-Back Vehicle Set are simplicity at its best. Requiring no batteries, the set consists of a school bus, family car, fire engine, and police car. Each vehicle includes a friction motor that allows babies and toddlers to pull it back, release, and crawl after it. The vehicles glide across hard floors as well as low pile carpets and flatweave rugs.
Simple doesn't mean unbeneficial. When your baby grasps and pulls back a vehicle along the floor, he builds fine motor skills and coordination. Exploration of the soft and hard textures help promote sensory play. As your baby crawls after the vehicles as they zip across the floor, he develops his gross motor skills.
Additionally, the wheels detach from the washable fabric, making them easy to clean. Another great feature is that the vehicles bounce off walls and continue moving in another direction.
These vehicles can also grow with your child. The set of four calls for social interaction, imaginative play, and a fun game to catch all the vehicles.
View on Amazon | View on Walmart.com | View on Sears.com

The Sassy Developmental Bumpy Ball is a quality crawling toy that's both budget-friendly and effective. More suitable for infants and pre-crawlers, the ball is ingenuity and practicality rolled into one—well, ball.
During tummy time or seated play, your baby's developing vision will appreciate its vivid colors and bold patterns. The various textures and materials will engage your baby's senses. The built-in rattles stimulate your baby's hearing while he learns cause-and-effect. He'll figure out that when he shakes or throws the ball it will make a sound.
Plus, the ball's large bumps are easy to grasp, manipulate, and pass between hands. This type of play can help your little one strengthen his fine motor skills and pincer grasp.
When you place the ball just out of your baby's reach, he can take up the challenge of crawling and claiming it. The gentle rattle sound and a gummy chomp down on a textured bump can serve as pleasing rewards for your baby.
View on Amazon | View on Walmart.com | View on Sears.com

When your family's traveling with an adventurous pre-crawler in tow, the travel-friendly Taf Toys activity book is a must-have. Toys with wheels—and the babies chasing after them—may be tricky to keep track of in less familiar places. Lightweight and easy to pack (while remaining stationary), the activity book can encourage your baby to enjoy tummy time and motivate him to crawl while you're away from home.
The double-sided book features soft, textured pages that make satisfying crinkle sounds. It provides stimulation and entertainment for babies through two developmental stages. In Stage 1, your baby can practice tummy time while being enchanted by the book's highly contrasting colors and his reflection in the baby-safe mirror. The minimalistic colors and illustrations will prevent your baby from becoming overstimulated. In Stage 2, 3D activities include a koala teether that comes in a pocket for your baby to practice his fine motor skills.
View on Amazon | View on Walmart.com | View on eBay.com

You can put the corner guards away and relax your shoulders. The SoftZone Climb and Crawl is a soft play structure where your baby can safely play and explore. The price is on the higher side, but you can view it as an investment: This set offers endless open-ended play possibilities for many years.
This 5-piece set consists of a square, rectangle, circle, half-circle, and wedge. The pieces are made of dense foam, providing comfort and safety while your baby climbs, crawls, and slides. Non-slip surfaces keep the pieces in place and make them easy to grip. Low-maintenance and easy to clean, the faux leather surfaces can handle bleach-free cleaning solutions and soap-and-water solutions.
As your baby navigates this play set, he can develop various skills. The blocks are easy to grasp and lightweight enough for little hands to lift, building gross and fine motor skills. Crawling, climbing, stacking, and carrying also build large muscle groups. Your baby can also improve his balance, body awareness, and coordination.
A little bonus: Tastefully designed in calming earth tone colors, the set brings a sophistication to a play space that many other toys lack.
View on Amazon | View on Walmart.com | View on Sears.com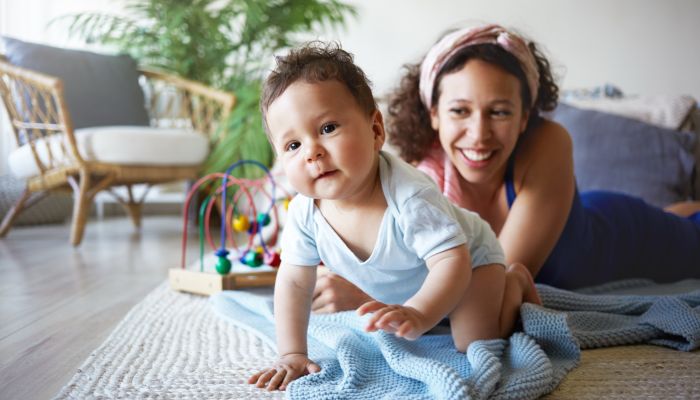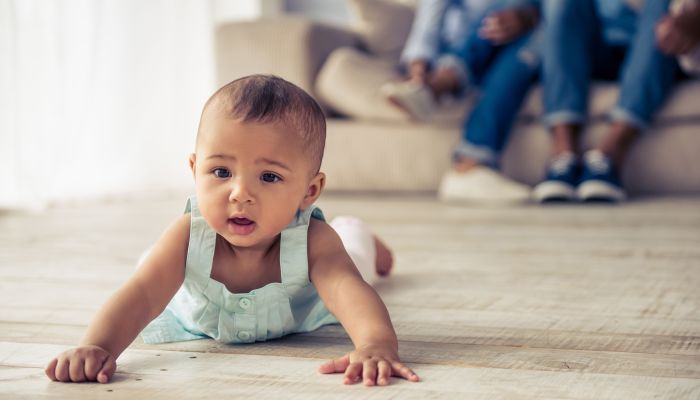 FAQs
What should you look for in crawling toys?
Look for crawling toys that:
Grow with your baby through his developmental stages.
Are non-toxic.
Have parts that your baby can't choke on (including detachable or removable pieces).
Are designed and made by a reputable company.
Fit into your family's lifestyle.
When selecting a toy, the image of your baby's happy face may come to mind. Consider how you feel about the toy in question as well. Are there features that make loud noises? Is set-up going to pose a problem? If you can see yourself becoming annoyed or retreating to another room, choose another toy.
Babies tend to pick up on emotions—including negative ones. When you're engaged and having fun with your baby in a relaxed atmosphere, he is more likely to feel encouraged to crawl. Toys are items that you're bringing into your dwelling space after all. You might as well enjoy them, too.
What are important safety considerations of crawling toys?
When toys are in the mix, there are always safety considerations:
Batteries can be unpredictable.
A piece may break off.
Stuffing can come out.
Your baby might bump his chin if a wheeled toy slips out from underneath his hand.
A toy feature may overstimulate your baby.
Whenever and wherever babies are involved, adult supervision is vital. Keep in mind that crawling toys are designed to get babies moving. When babies become mobile, extra vigilance is essential.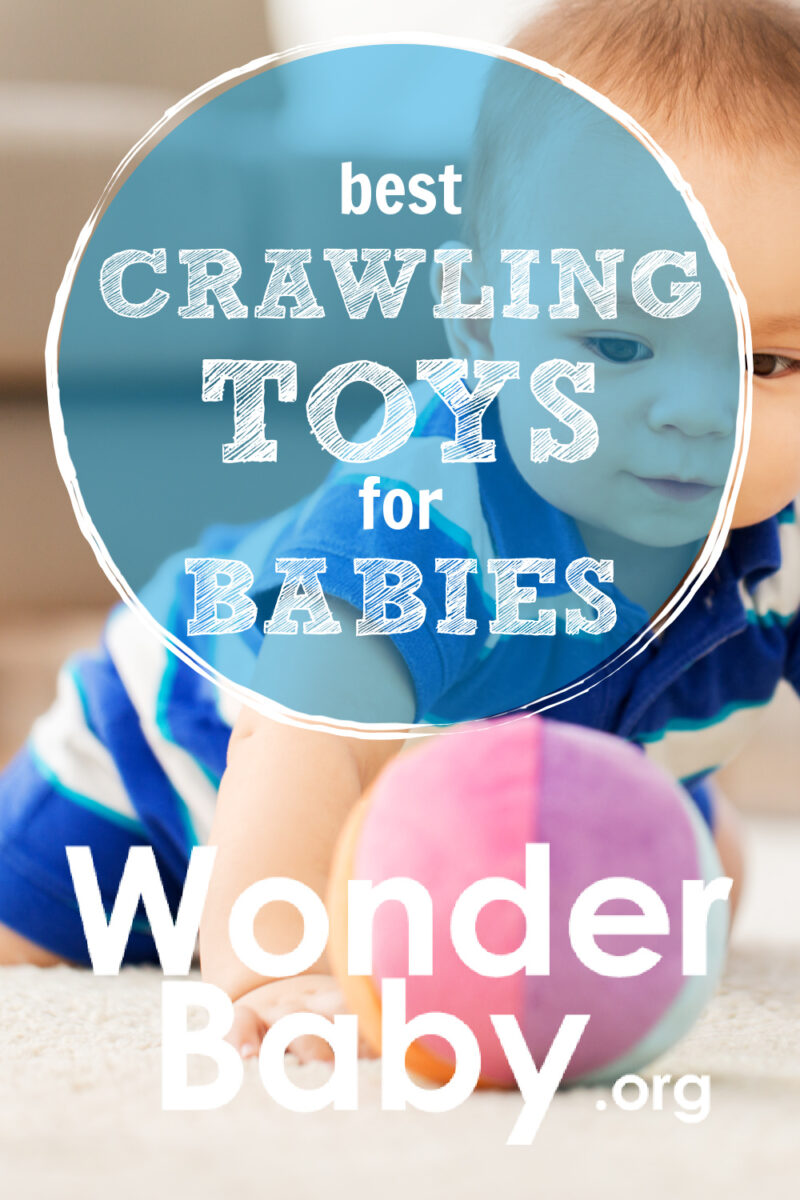 Related Posts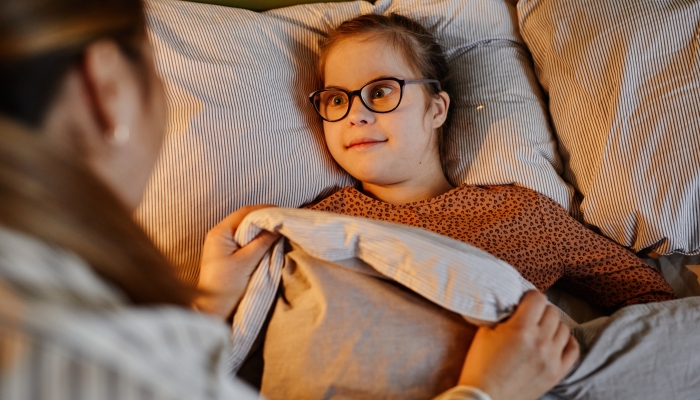 Product Reviews
Heard a lot about weighted blankets and lap pads and wondering how to choose one? Here's our guide to the ins and outs of finding the right weighted blanket.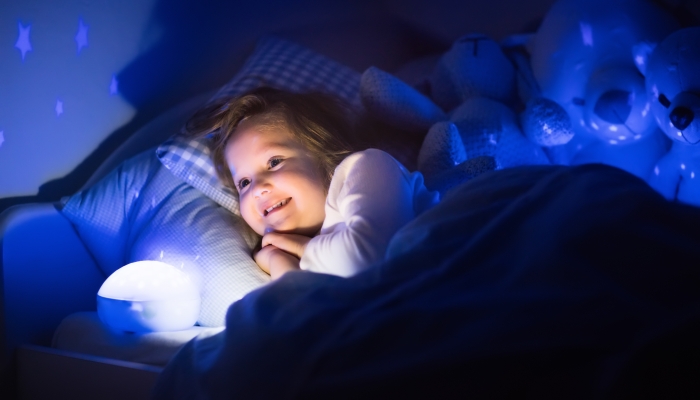 Product Reviews
Looking for the right night light to help your little one ease into bedtime? Check out our guide for everything you need to know about toddler night lights.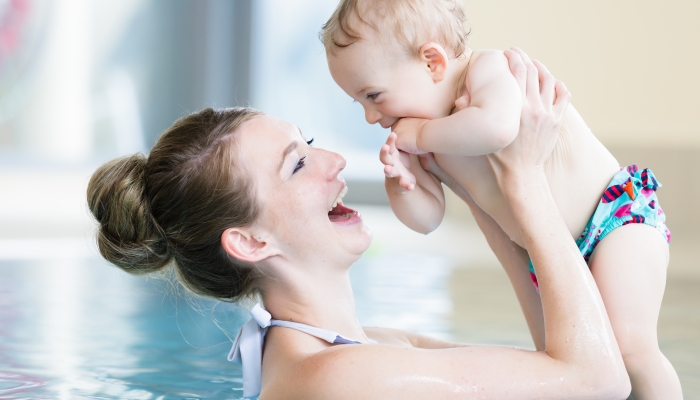 Potty Training, Product Reviews
The best swim diapers are comfortable and help prevent your baby from having an accident in the pool or ocean. Find our favorites in this round-up!