The Best Christmas Toys for Blind Children!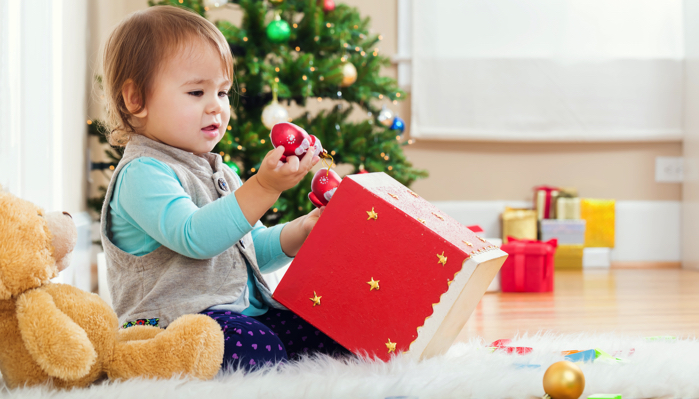 This post may contain affiliate links; please see our terms of use for details.
The Holiday Season is upon us again. You've started writing your Christmas list, but this year you want to get something really nice for that special child on your list.
Maybe it's your son, your granddaughter, a niece or a cousin. Either way, you know that their vision impairment makes choosing toys a bit more difficult (though certainly not impossible). You want to find a toy that will be both accessible and fun!
Well, we've got you covered!
We've collected The Best Toys for Blind Kids and list them by age group or type of toy. You're sure to find the perfect gift this year!
For more toy ideas check out our articles on Toys for Babies, Toys for Toddlers, or making your own Scented Rattle and Toy Basket. If you have a great toy you want to add to the list, contact us and let us know!
---
Toys for Babies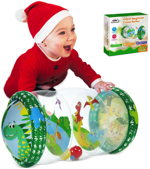 Baby Roller
Rollers are GREAT therapeutic toys! Have your child sit straddling the roller or lay over the roller while playing with a toy on the floor. Because it's inflatable, the roller allows you to continue your home therapy program while traveling. Plus the rattle balls in the roller offer some fun audio feedback!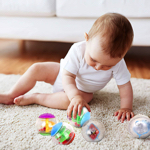 Rattling Sensory Balls
These balls are a great way to introduce new textures and sounds to your baby. Each ball has a slightly different texture and makes different sounds. For babies with vision, there are also interesting toys and puzzles in each ball. Plus they are easy to hold and fun to throw!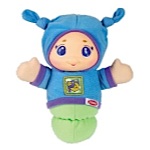 Hasbro Playskool Lullaby Gloworm
Our son loves this Gloworm. It has a soft body and plastic face (he likes the contrast in textures) and plays very nice and soothing songs. It's a great way to calm him down.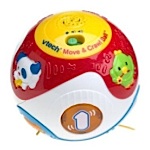 Vtech Move & Crawl Ball
This self-rolling ball encourages your child to move! The ball plays music, animal sounds, and teaches numbers and shapes. It also lights up nicely for children with light perception. Try playing with it in a dark room!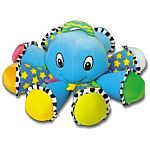 Lamaze Octotunes
Each leg on the octopus plays a different note when squeezed in a very airy and natural sound (this toy is not electronic so the sound is very peaceful). It also gives off a light vanilla scent when you squeeze it. Very soothing and multisensory!
Toys for Toddlers & Younger Kids
Vtech Musical Rhymes Book
Turn the page to hear a silly giggle and familiar nursery rhymes. This book laughs, sings, and lights up. Teach fine motor skills with page turning and other fun knobs and buttons. Add braille with a Braille Labeler for a complete early literacy experience!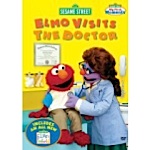 Sesame Street & Arthur DVD's
Most Sesame Street and Arthur DVD's come enhanced with descriptive video, so even if your child can't see the screen, they can still hear Elmo's voice, sing along with the songs, and hear a man's voice describing important actions. We like the movie Elmo Visits the Doctor because our son needs to go the doctor so often. This video helps explain who doctors are and how they help you.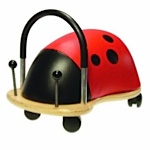 Prince Lionheart Wheely Bug
This is our big ticket item on our Christmas list this year! This scooter is great for teaching balance and since there are no pedals, you can just focus on scooting around and moving, rather than the added coordination of getting your feet up on the pedals. Ivan also loves that the body of this scooter is soft and there are "antennas" to play with, too!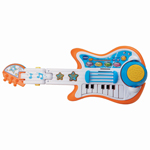 VTech Strum and Jam Kidi Musical Guitar Band
You can play guitar, piano and drums in this one versatile toy. It plays rock, hip-hop and jazz styles of music and encourages free musical play!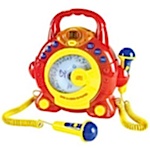 Sing-Along CD Player
Ivan loves music so getting him his own CD player seemed like a no-brainer, but we were surprised to see how much he really enjoyed holding and controlling his own music. The buttons on this CD player are easy to push and each is differentiated by a raised symbol so they're a snap to find. I also really like that you can lock the volume so that the music doesn't get too loud.
Toys for Parties & Get Togethers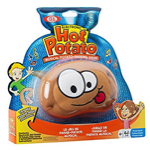 Hot Potato Electronic Game
Pass the musical potato from player to player but don't get caught holding the spud when the music stops! A fun twist on the traditional hot potato game. The potato is stuffed with foam for safe play around the entire family!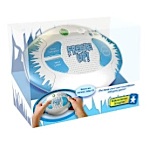 Freeze Up
This game is so easy to use and so easy to learn… but so hard to play! Quick! Think of an animal that begins with C, a fruit that starts with B, a flower that starts with T! Don't freak out! Keep your cool! This game is all about fast thinking under pressure. It's a recipe for hilarity!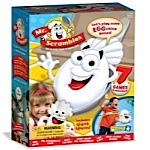 Mr. Scrambles
Mr. Scrambles is a fun hand-held game where this silly egg asks you questions, leads you in activities, or asks you to sing along. There are seven fun games to play alone or with a group. Great for younger kids.
Bop It
This game is a real hit with blind tweens. The game tells you to pull it, smack it, twist it, spin it, and if you don't follow the directions just right you're in for some noise and ridicule. A very fun and very fast-paced game. Great for parties!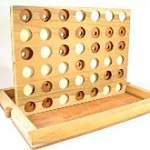 Braille Card & Board Games
Visit The Braille Bookstore for more ideas for great traditional card and board games that have been brailled or made tactile in order to make them accessible for the blind (like this Tactile Connect Four). They also carry some interesting games and toys designed specifically for blind children.
Sensory Toys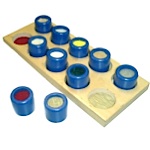 Touch, Feel, & Match Tactile Board
This is a great game for all kids. Each peg has a unique texture and is matched with a hole with the same texture. Great matching game but also a good way to explore textures. Ask your child to "find the scratchy peg" or "find the soft peg." Our son loves his tactile board.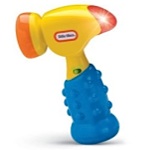 Little Tikes Count and Learn Hammer
This hammer counts and makes all sorts of silly sounds each time you bang it. It's a great sound toy and also a great way to teach your child about cause and effect.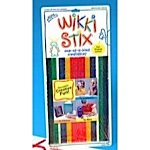 Wikki Stix
More sticky fun to help your child with sensitivity issues! Plus Wikki Stix are a great way to create raised-line tactile art. You can also use Wikki Stix to "underline" sentences in your child's braille books.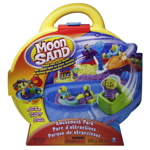 Moon Sand
Another neat tactile sensation, but not quite as sticky as play-doh. Moon Sand is almost grainy but keeps it shape very nicely. The best part about Moon Sand is that it doesn't dry out!

Crayola Musical Doodle Board
This is a really neat scribble toy that plays music as your child draws. If your child has low vision, the music can be extra incentive and if your child has no vision, the music can be the primary feedback. Either way, this toy encourages kids to scribble whether they can see their drawing or not, and scribbling is both fun and a great fine motor activity.
Toys for Older Kids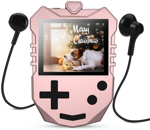 AGPTEK MP3 Player for Kids
This MP3 player is designed for young children, which means that it has a very simple interface and is very easy to use. This also means that it is entirely accessible for blind kids. With just a few buttons to learn, your child will have no trouble playing music. The casing is durable and can handle being roughed up, the sound has a hidden parent control if you want to make sure your child doesn't play the music too loud, and it can be used with or without head phones. The player can carry up to 8GB of music (about 2000 songs).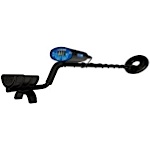 Pioneer Ex Metal Detector
A fun game for the beach or just out in the back yard, this metal detector will turn your child into a treasure hunter (as long as they think bottle caps, coins, and old screws are treasure). The detector is easy to use and features a "three-tone audio target identification" so you can hear if you're getting close to an object.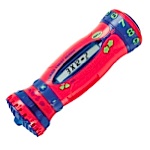 Leap Frog Turbo Twist Math
For grades 1-6, the Turbo Twist Math is fun, fast-paced, educational… and totally accessible! The game talks to you and asks you to answer math questions. As you answer correctly, the questions get harder. The numbers are raised and easy to feel and the games easy to learn.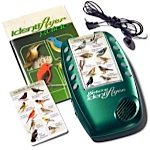 Birdsong Identiflyer
This is actually a great toy for kids of all ages. Just pop the sound card into the small and compact Identiflyer then press the buttons. You'll hear real recordings of birds from all over the country. You can purchase extra cards with birds in your region and learn to identify the bird songs you hear in your yard all year round. Have you ever heard of birding by ear? You don't need to see birds to know they're around and identifying a bird by it's song is both fun and educational!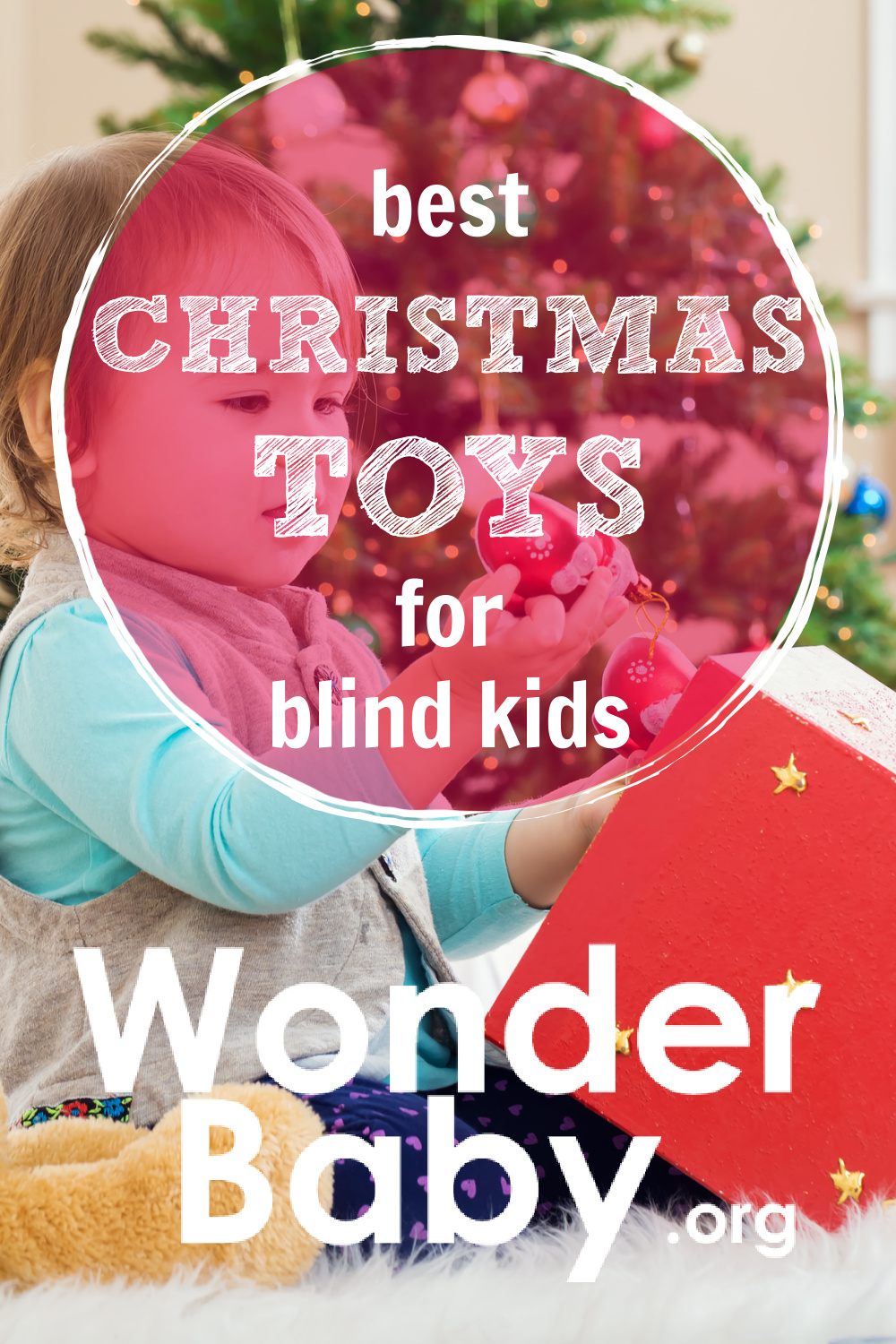 Related Posts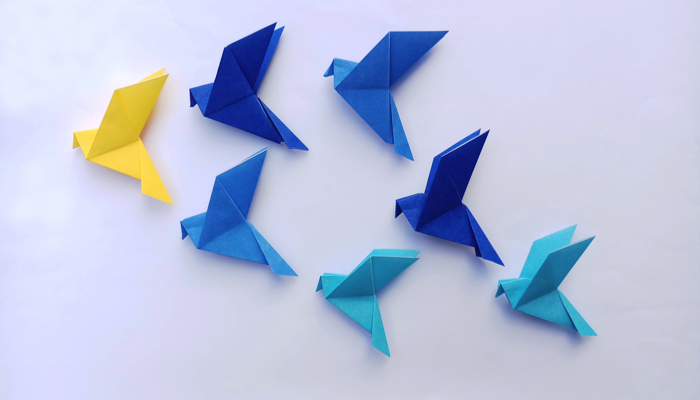 Tactile Art, Visual Impairment
Accessible Origami provides basic text-only step-by-step instructions on how to fold popular origami figures for people who are blind or visually impaired.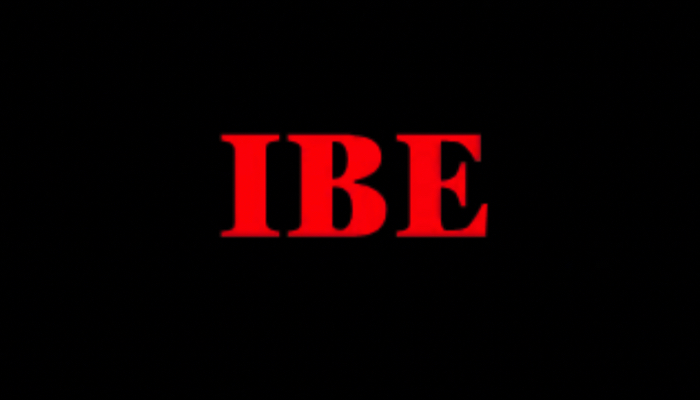 Visual Impairment
Insight Beyond Eyesight provides support, information, and networking for Jewish individuals who are visually impaired and their families.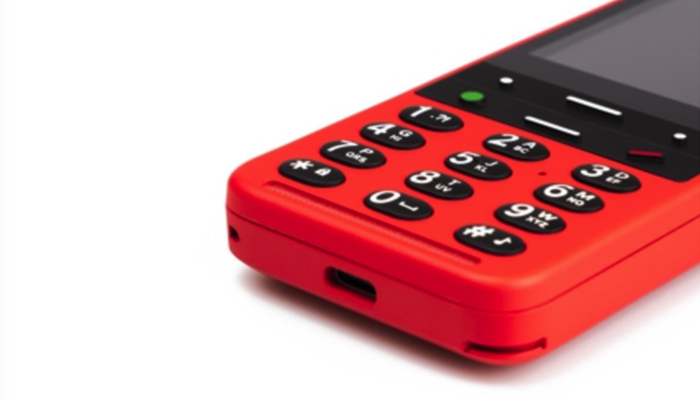 Assistive Technology, Visual Impairment
The BlindShell Accessible Cell Phone, with a tactile keypad, large screen, and enhanced voice control, is the perfect phone for those blind users.