The 5 Best Cloth Diaper Covers of 2023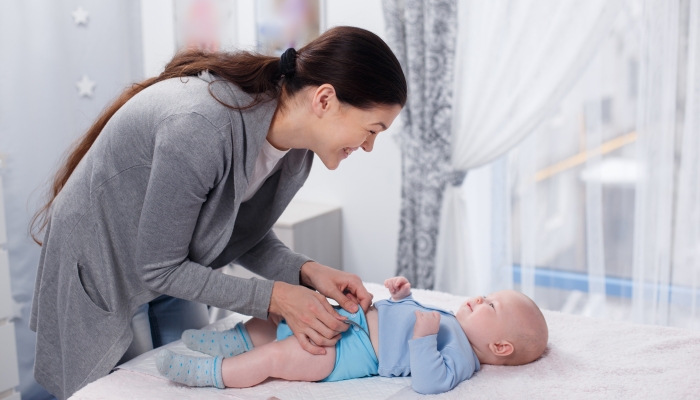 This post may contain affiliate links; please see our terms of use for details.
Diaper covers are a necessity in any cloth diaper system.
They protect against leaks with their waterproof lining and material.
Inserts, a diaper sprayer, and wet bags make cloth diapering simple.
There are 5 elements to look for in a diaper cover before purchasing.
Cloth diaper covers are the backbone of any cloth diapering system. Providing a solid defense against leaks big and small, you don't want to make the cloth diaper journey without them. Which cloth diaper covers are best, though? After all, you want something that not only works but offers a good fit and long-term use.
Fortunately, you don't need to spend your time sifting through options and reviews because we've got you covered! Below are the 5 best cloth diaper covers of 2023 and we're willing to bet they'll meet the varying needs of any cloth diapering family.
Our Choice: Hibaby Cloth Diaper Cover
Hibaby Cloth Diaper Cover
Notice: It does NOT include the insert.You can search " B01K4B9R58 " to find the paired insert.Suitable for baby around 10 – 36 lbs.
Material: PUL (polyurethane laminate)
Size: Have 3 adjustable rise settings that are designed to fit your tiny baby from 10 – 36 lbs.
Covers may be used several times before needing to be washed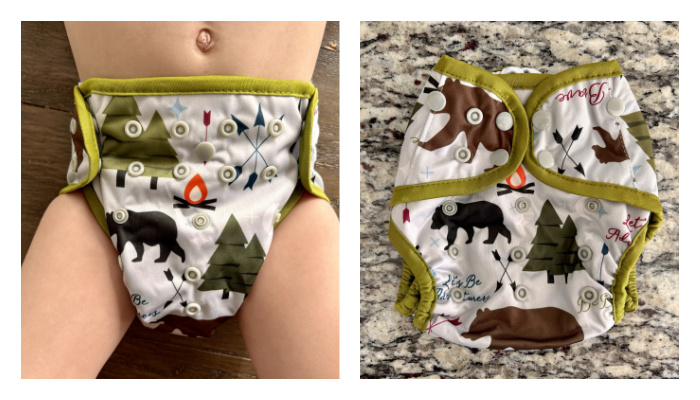 Pros

Cons

Easy, powerful snaps
Long lasting
Medium thickness
Soft to the touch
Flexes with your child
Line dry quickly

Elastics tight for some babies
Holds stains
Though there are more than enough baby diaper covers to pick from, the Hibaby Cloth Diaper Cover earns the top spot for a few distinct reasons. First, the snaps were really easy to connect, even with my squirmy toddler working against me. I was also surprised at how soft it was despite the fact that it's made of a laminated material (polyurethane laminate).
Compared to other cloth diapers, this diaper cover felt like more of a medium thickness. Not too bulky but also not thin enough to cause leaks. In fact, many parents commented on this, saying the thickness was great for getting the job done without hindering their child's movements. They're also said to line dry quickly, which is a plus.
While this diaper cover doesn't come with many concerns, there are two. The main concern is the elastic on the legs, as it's proven to be too tight for some babies. The second concern, while not as common a complaint, is that these covers can hold stains.
Material: Polyurethane laminate | Available Sizes: Baby (10-36 lbs) | Maximum Weight Recommendation: 36 pounds
View on Amazon | View on Walmart.com | View on Sears.com
Best One Size Fits All: Simfamily Waterproof Diaper Cover
Simfamily Waterproof Diaper Cover
Each Package Including:1 Pc X Diaper Cover, Pliable, breathable ultra-comfortable waterproof fabric
Double Gussets, Double Protection
The Material Is Waterproof Reusable Printed PUL Fabric. Beautiful Colorful Snaps And Color Binding, Very New And Fashion Pattern.
Used For 3-15 KGS And 3-36 Months Baby. Could Use Together With The Insert, Prefold Diaper And Cotton Gauze.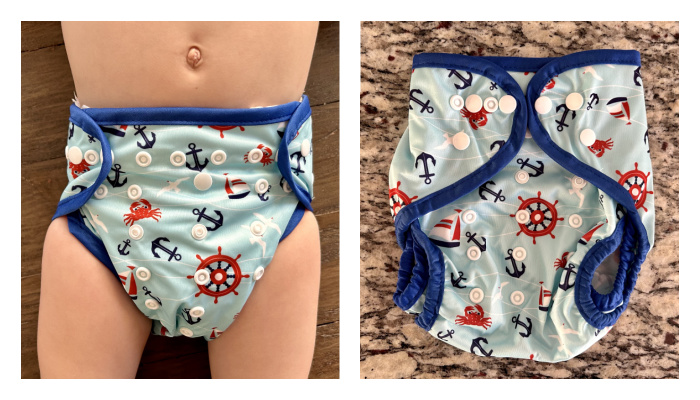 Pros

Cons

Trim fit cover
Hip snaps
One size fits all
Ultra breathable
Easy to clean
Great quality for price

Stiff elastic
Some colors are off
Smaller than other one size diapers
The Simfamily Waterproof Diaper Cover keeps you from making any future purchases with its trim-fitting one size fits all style. At first, when I unpackaged it, I was skeptical of the one-size concept. On further inspection, though, the hip snaps and pliable fabric definitely create the ideal combination for a custom fit.
The quality is impeccable for such a reasonable price, with the stitching and vibrancy of the material being stand-out qualities. Best of all, these baby diaper covers are reported to be easy to clean.
Reviewers did take issue with a few parts of this diaper cover, though. Many reported that the colors were not as pictured. Others say the diaper itself is smaller than other one size fits all options. While I can't speak to those, I can see why some parents thought the elastic was too stiff. It may relax more with washing, but I can't attest to that.
Material: 100% polyester with TPU laminate | Available Sizes: Newborn (4-15 lbs), One Size (6-35+ lbs) | Maximum Weight Recommendation: 35 pounds
View on Amazon | View on Walmart.com | View on eBay.com
Best Double Gusset: Kanga Care Rumparooz Cloth Diaper Cover
Kanga Care Rumparooz Cloth Diaper Cover
Affordable waterproof reusable cloth diaper cover to be used with Kanga Care Ecoposh fitteds, Kanga Care prefolds, or Kanga Care flats (sold separately)
Leg gussets for leak protection and tummy elastic for best fit
2 convenient sizes grow with your baby from birth to potty : Newborn 4 – 15 lbs / One Size 6-35+ lbs
Covers may be wiped clean between uses and used multiple times before laundering
Pros

Cons

Double sidewall gusset
4 rise settings
Super soft
Thicker than others
Durable PUL layer
Very easy to clean

More wear and tear if you dry them
Not snug enough for tiny babies
Leaks through logo on the back
For extra protection against leaks, the Kanga Care Rumparooz Cloth Diaper Cover is an excellent choice, offering strong yet comfortable double-leg gussets. Parents were particularly impressed with the softness of the fabric, too. Only having one layer of waterproof PUL, it holds up just as well as other diapers with multiple layers.
This diaper cover does have a few flaws, though. They can be a bit loose on tinier babies and require a hang-dry if you want them to last as long as possible. The main complaint, though, is the logo placement. Stitched into the PUL, leaks can permeate through the stitching where the logo was placed.
Material: Cotton | Available Sizes: Baby (6-33 lbs) | Maximum Weight Recommendation: 33 pounds
View on Amazon | View on Walmart.com | View on buybuyBABY.com
Best Velcro Fasteners: Bambino Mio Diaper Cover
Bambino Mio Diaper Cover
Super soft and stretchy diaper covers made from a lightweight fabric to allow your baby freedom to move and explore
Water resistant and wipe clean so no need to reach for a new cover after every diaper change
Double elasticated leg cuffs and waist give you ultimate leak protection
Soft and gentle for ultimate comfort and has a super slim fit
Pros

Cons

20 fun patterns
Double elastic leg cuffs
2 sizes for infant to toddler
Lightweight material
Super slim fit
Velcro fasteners

Elastic on legs can be loose
Velcro can scratch the legs
Doesn't come with insert
If you prefer to avoid snaps, then the Bambino Mio Diaper Cover is your best bet. With strong velcro fasteners and a slim fit, you're sure to get a personalized fit for your baby. These diaper covers also come in 20 fun patterns, 2 sizes that fit from infant to toddler, and a lightweight fabric to aid in breathability.
While the velcro is their key feature, it can also be the biggest downfall for some babies. If the fasteners aren't on correctly, they can scratch the skin. The elastic on the legs is said to be too loose depending on the size of the baby too. Some parents were also disappointed that it didn't come with any inserts.
Material: 100% Polyester with TPU laminate | Available Sizes: Size 1 (<21 lbs), Size 2 (21lbs+) | Maximum Weight Recommendation: 20 pounds
View on Amazon | View on Walmart.com | View on Sears.com
Best Pull-On: Dappi Waterproof Diaper Pants
Dappi Waterproof Diaper Pants
Medium fits 20-25 pounds
Durable waterproof nylon
Soft spandex waist and leg openings provide maximum comfort
2 pairs per pack
Pros

Cons

Stretchy waistband
Rip proof
Non-bulky style
Extremely durable
Quick on and off
Affordable 2 pack

Can run big
Thinner than some expected
Not aesthetically pleasing
A simple pull on and off style, the Dappi Waterproof Diaper Pants make for easy changes. The stretchy waistband creates a comfortable fit, while the lack of excess material gives this waterproof cover a non-bulky look. Rip-proof and extremely durable, they'll last through multiple siblings for sure.
For some parents, these covers felt too thin, though. The free-flowing nylon can give the appearance of excess material and, in some cases, results in a bigger fit. They're also not an aesthetically pleasing option as they only come in a transparent material, unlike other diaper covers with fun, kid-friendly patterns.
Material: Nylon | Available Sizes: Newborn to X-Large | Maximum Weight Recommendation: 35 pounds
View on Amazon | View on Walmart.com | View on Sears.com
Recommended Accessories
Cloth diapers require more supplies than disposables, that's for sure. While they're not all required, these accessories make the process much more seamless.
Inserts: Most of the diaper covers you'll purchase don't come with the inserts needed to use them, so these are a purchase you'll absolutely need to make.
Diaper Sprayer: Don't spend your time scrubbing out waste. To make cleaning dirty diaper covers easier, diaper sprayers are the way to go.
Wet Bag: Perfect for storing soiled diapers on the go, wet bags are a necessity for your cloth diapers.
Diaper Covers: Wrap vs Pull-on
Diaper covers are the outermost shell of the cloth diaper system, acting as the waterproof outer layer that ultimately prevents leaks. These covers come in two styles: wraps and pull-ons. Wraps are most common when people think of cloth diapers. They come in a few fastening options, both snaps and velcro.
Pull-on covers are the other style of diaper cover, performing exactly as their name sounds. They simply pull on your baby much like you'd put on underwear. Whichever you choose, you'll line them with the insert of your choice for absorption.
What to Look for in a Cloth Diaper Cover
Every diaper cover offers something unique, and the list of elements below can help you decide what to look for prior to making your purchase.
Style: Decide on which style diaper cover you want. Wrap or pull on?
Leg Gussets: Is just one gusset enough, or do you need a double gusset?
Material: Polyester, nylon, or TPU fabric? They all have their own feel.
Cost: There are covers for every budget; just make sure the reviews hold up.
Sizing: Do you prefer one-size diaper covers or more specialized fits with different sizes?
FAQs
How many diaper covers does a baby need?
There's no exact number of baby diaper covers a family needs, but on average, most parents like to have between 4 and 8. You'll find it helpful to have more when your child is smaller, as baby poops in infants can often be messier. The older your child gets, though, the fewer covers you'll find you need.
How many times can you use a diaper cover before washing it?
How often your diaper cover needs washing will really hinge on how much it's used and if it's soiled or not. Obviously, if it's gotten dirty, go ahead and throw it in the wash. Otherwise, you can reuse them 3 to 4 times before they'll really need to be cleaned.
How long do cloth diaper covers last?
At a minimum, a baby diaper cover should last you 2 years. That's definitely on the low side, though. Some diaper covers, if well made enough, can last up to 10 years. It's not uncommon to hear of families that utilize reusable diaper covers being able to pass them down to a future sibling or family friend.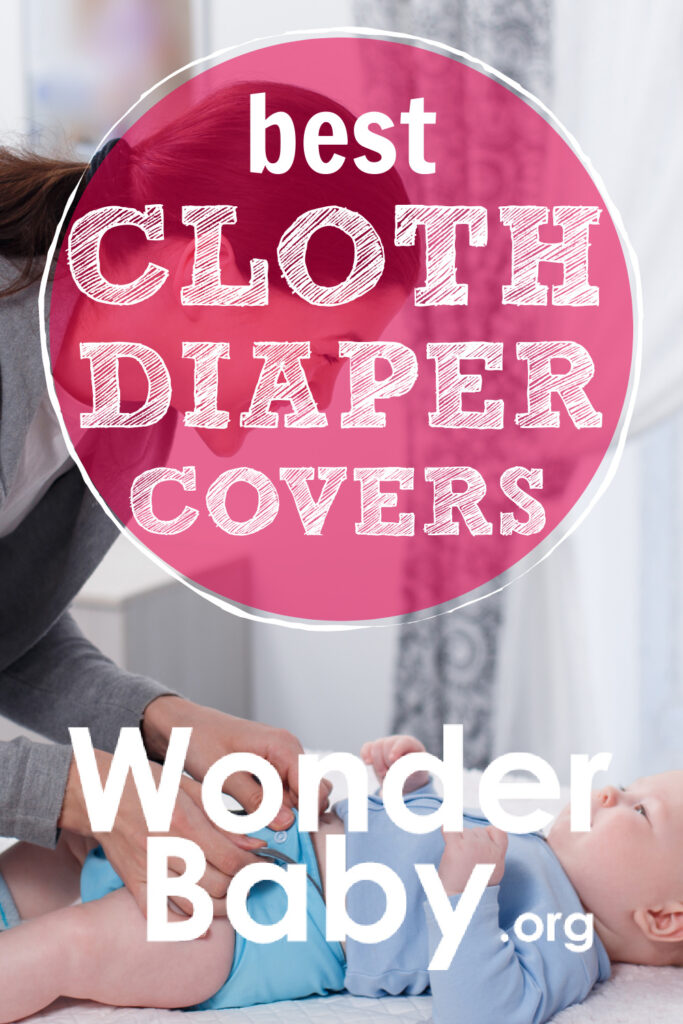 Related Posts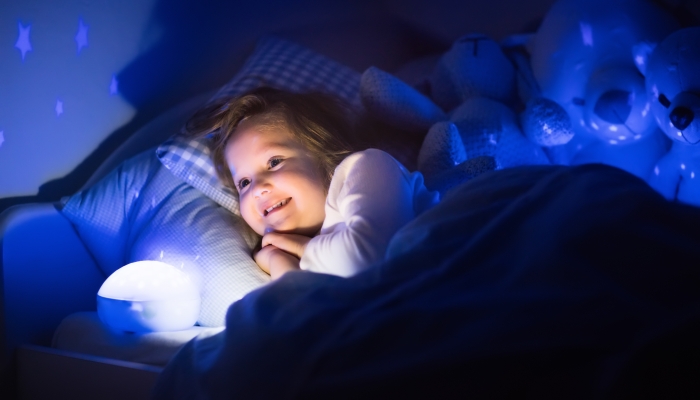 Product Reviews
Looking for the right night light to help your little one ease into bedtime? Check out our guide for everything you need to know about toddler night lights.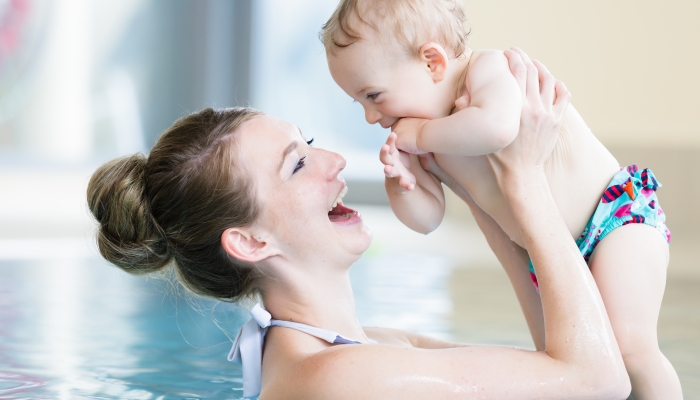 Potty Training, Product Reviews
The best swim diapers are comfortable and help prevent your baby from having an accident in the pool or ocean. Find our favorites in this round-up!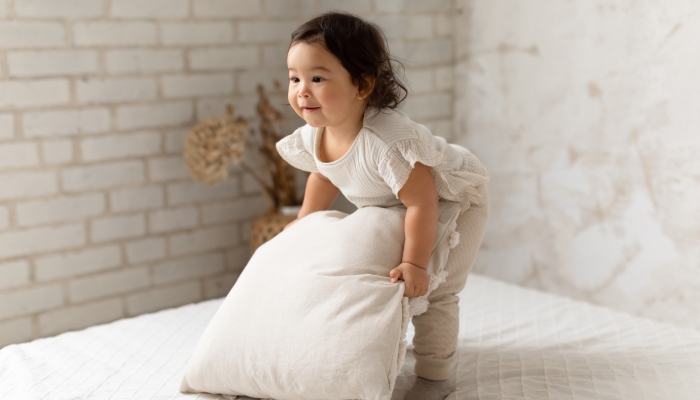 Product Reviews
If your toddler is ready to sleep safely with a pillow, you'll want to find the best baby pillow available to ensure a comfortable night's sleep.