Everyday Activities for Blind Children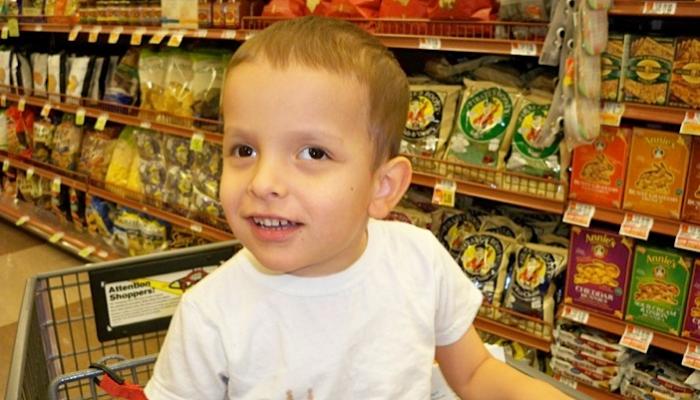 Growing up without sight can be difficult. It can often be hard for your child to fill in the gaps or to fully understand what's going on around them. That's why, especially when they're little, they need your help to explain to them how the world works or how people accomplish simple tasks.
Your child will also need you to show them everything in their environment, like the gum ball machine at the grocery store or the toy ride car at the mall (which, as you can see in the above picture, Ivan finds fascinating). You may think your child is so well behaved because they never beg to ride the car or buy a gum ball, but maybe they just don't know they're there!
Consider this scenario:
Susan is three years old and has been totally blind since birth. Every day Susan's mom heats up a toaster pastry for Susan's breakfast. Every morning, Susan hears her mom place the pastry in the toaster and later she hears the toaster's bell "ding" when the pastry is done.
Every morning, Susan says "Breakfast is ready!" when she hears the toaster's bell. Her mom thinks she has a complete understanding about how breakfast is made, especially because she knows when her pastry is ready.
But Susan has never touched the box that her pastry comes in, has never felt how cold the pastry is before it is cooked, and has never touched the toaster or the toaster's buttons. She doesn't know that her mom buys her pastries at the grocery store or that they are kept frozen until she eats them. Does Susan really understand how her breakfast is made?
Obviously, Susan is missing out on many key connections in the entire process of making her breakfast. It's important to think about how you can help your child understand what's going on around them and include them in everyday activities.
Also think about the sort of experiences they will need in order to be successful independent adults, like being familiar with public transportation or knowing how to make their own meals.
Below is a list of simple activities you can share with your child to help them understand the world around them:
---
In the Home
Help load the washing machine and dryer.
Dial numbers on the phone and call people you know.
Help make the bed. Notice how the bed feels different when it is made and when it is messy.
Place toys in the freezer or under a heating pad. Play with the cold and warm toys and talk about the difference.
Check out the family shoes. Talk about why some are big and some are small.
Help set the family answering machine and record the message. Then call your house when you're out.
At the Park or in the Garden
Plant fruits and vegetables or visit a greenhouse or farm so your child can see where their food comes from. (At right is a picture of Ivan touching grapes at a vineyard.)
Pull up a plant and examine the roots.
Find out how the swing is attached to the swing set.
Push a cart or stroller on the sidewalk and then in the grass and talk about the difference.
Catch a bug and let it go. Yuck!
If someone is walking their dog, ask if you can pet it.
In the Kitchen
Anytime you can manage it, let your child help you in the kitchen. The kitchen is full of great experiences, from understanding what kinds of foods are kept in which types of boxes to figuring out how different appliances work. Plus they will love the immediate feedback they receive when they get to eat what they make!
Talk about how eggs can be raw, fried, hard boiled, scrambled, or made into egg salad, but they are all still eggs. Cook up different kinds of eggs and eat them.
Talk about why some things are kept in the refrigerator and some things in the pantry.
Boil water and talk about hot water and cold water. If you have one, try boiling the water in a kettle that whistles.
Play with salt and pepper shakers. Talk about how you can tell the difference between them.
The next time you make a fresh loaf of bread, allow your child to touch the bread before it is sliced so they can see what a full loaf of bread feels like. Our son loves to help cut, and eat, the first steamy piece of bread fresh from the oven!
Sort the recycle. Talk about the difference between glass, plastic, aluminum, tin, and paper.
At the Store
Touch fruits and vegetables in the produce aisle.
Touch cans and boxes at the grocery store.
Talk about money and credit or debit cards and how they work.
Ride the toy car at the mall.
Out and About
Visit a petting zoo. (The picture to the right is of Ivan petting a pony at a petting zoo.)
Drink from a water fountain.
Buy gum from a gum ball machine.
Check the mail.
Let your child press the buttons in an elevator. Remember to touch the braille!
Use a pay phone.
Ride the bus or subway.
Take a taxi.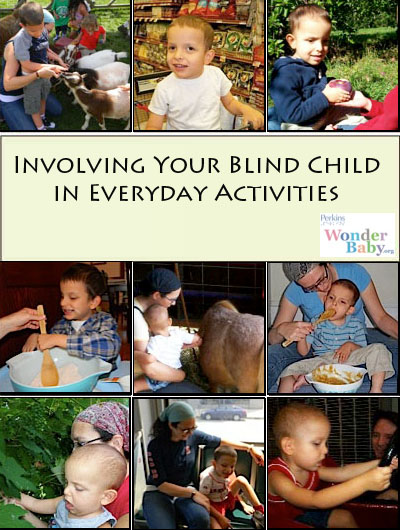 Read this article in Spanish: Lea este articulo en Español
Read this article in Dutch: Alledaagse activiteiten voor blinde kinderen
Read this article in Arabic: قراءة هذا المقال بالعربية
Related Posts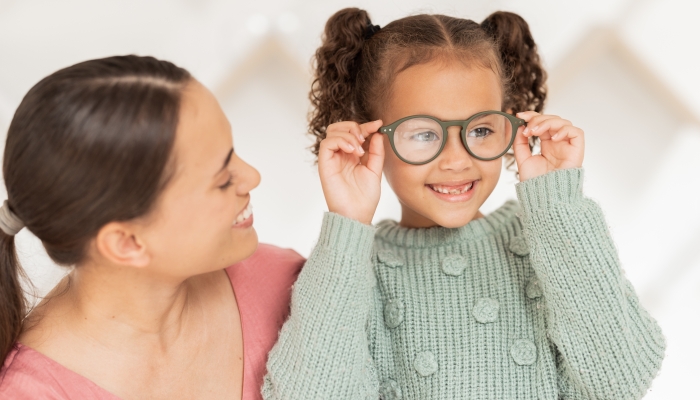 Eye Conditions and Syndromes, Visual Impairment
If you have a child with retinitis pigmentosa (RP), family members, therapists, and eye specialists can help you manage the stress that comes with vision loss.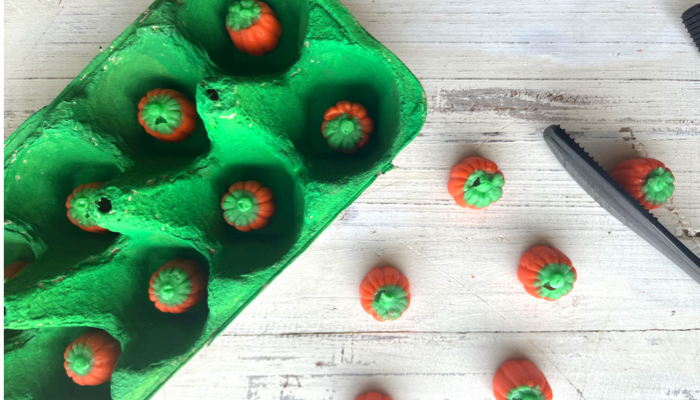 Fine and Gross Motor, Play
This adorable pumpkin picking fine motor activity is a breeze to make! A perfect fall activity for preschoolers and toddlers alike.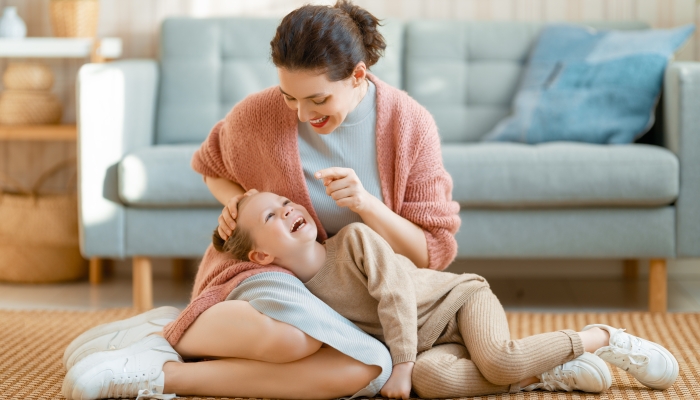 Development, Parenting
Responsive parenting raises well-adjusted kids by combining appropriate expectations with high levels of emotional support. Learn how to be a responsive parent.