Fire Safety for Kids: Teaching Your Children How To Stay Safe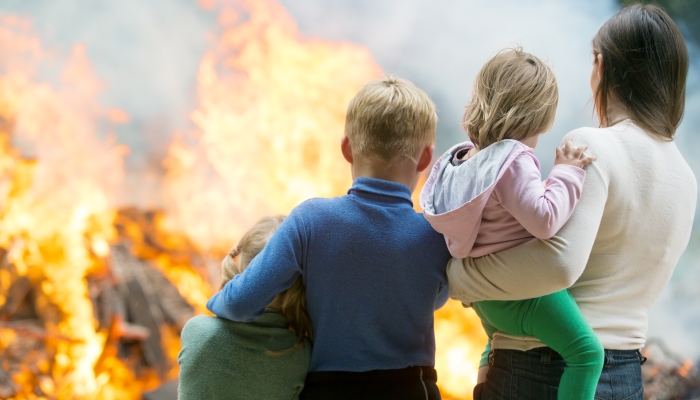 This post may contain affiliate links; please see our terms of use for details.
All homes should have smoke detectors with working batteries to alert family members of potential fires.
Teaching fire safety to kids helps prepare children in case of an emergency.
Working smoke alarms make a big difference when it comes to securely leaving a burning building.
Families should discuss two ways out of every room in case of a home fire.
Teaching kids fire safety can be tricky. We want them to be educated about fires, but we don't want to scare them. However, teaching children fire safety helps protect them in case of an emergency.
Fire safety for kids aims to teach the whole family what to do in case of a fire, including having safety tools on hand.
Remember, fire safety isn't a one-time lesson; parents should regularly review the family's safety rules to keep it fresh in their kids' minds.
Essential Fire Safety Tips for Kids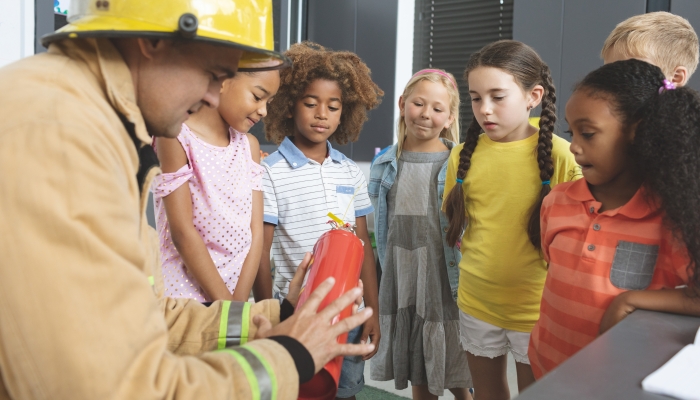 There are general safety measures and tips all families should know in case of a home fire. Ideally, you won't have to use them, but it's always better to be prepared.
General Safety Measures
According to Nationwide Children's Hospital11. Fire Safety for Children. Nationwide Children's Hospital. 2023. https://www.nationwidechildrens.org/research/areas-of-research/center-for-injury-research-and-policy/injury-topics/home-safety/fire-safety-for-children#:~:text=More%20than%20400%20children%20younger,sleep%20right%20through%20the%20alarm., over 400 yearly fire-related deaths occur among children younger than ten. For this reason, teaching fire safety to your children is crucial.
Examples of general safety measures and prevention tips include:
Install smoke alarms on every level of your home.
Remind your children not to play with matches, lighters, or stoves.
Teach your children to recognize the sound of a smoke alarm and know what to do.
Keep bedroom doors closed at night.
Teach your children how to call 911 and what to say to the operator.
Have your children memorize your address and phone number in case of emergency.
Remind your child to never return to a burning house.
The Fire Safety Research Institute22. Close Before You Doze. UL's FSRI – Fire Safety Research Institute. 2021. https://fsri.org/programs/close-before-you-doze highly recommends closing the doors of inside bedrooms at night because it prevents a fire from having oxygen to burn, meaning it will stay put.
In Case of Fire
We all remember learning the "Stop, Drop, and Roll" technique, and with good reason. It's also best to teach your children to crawl under smoke since smoke rises, making it safer to stay low when escaping a fire.
Having a home fire drill will help teach your children the importance of being safe in case of a fire. Also, "Stop, Drop, and Roll" is catchy and easy for younger kids to remember.
The American Red Cross33. Be Red Cross Ready. American National Red Cross. 2009. https://www.redcross.org/content/dam/redcross/atg/PDF_s/Preparedness___Disaster_Recovery/Disaster_Preparedness/Home_Fire/FireSafety.pdf recommends practicing waking up to smoke alarms, low crawling, and meeting outside.
While no one ever wants to wake a sleeping child, the American Red Cross recommends that you practice an escape at different times twice a year to teach children how to get out in case of a fire.
Common Fire Hazards in the Home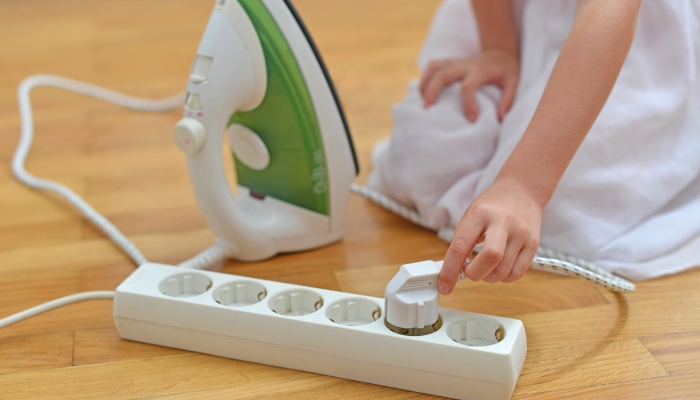 Preventing fires is the top way you can avoid a home fire. While certain situations prove inevitable, there are several things you can do around your house to prevent a fire or accident.
Electrical Hazards
These days, there's no shortage of electronic devices in the house, so it's essential to practice safety.
Examples of potential electrical hazards include:
Overloaded power outlets
Damaged electrical cords
Electrical appliances near water
Kitchen Risks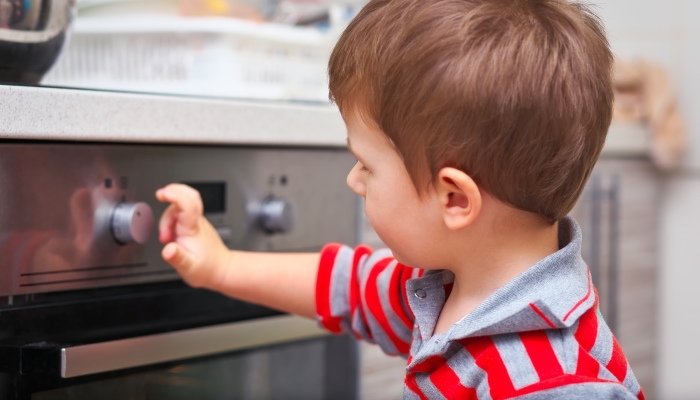 Kitchens are a common place for fires to start, but there are things you can do to prevent one.
Kitchen risks include:
Unattended stove tops or ovens
Flammable objects near the stove
Children playing in the kitchen without supervision
It's always important for kids to keep a safe distance from hot spots, including while you are cooking dinner. Accidents can happen quickly, so being prepared is vital.
Miscellaneous Hazards
Protecting your children from everyday hazards that could lead to a fire if put in the wrong hands is essential.
Examples of additional fire hazards around the house include:
Candles left unattended or within a child's reach
Fireplace without a proper screen or barrier
Improper storage of flammable liquids
Create (and Practice!) a Fire Escape Plan
Every family should have a fire escape plan and review it occasionally. The U.S. Fire Administration recommends the following when creating a fire escape plan44. Home Fire Escape Plans. U.S. Fire Administration. 2023. https://www.usfa.fema.gov/prevention/home-fires/prepare-for-fire/home-fire-escape-plans/#:~:text=Making%20and%20practicing%20your%20fire%20escape%20plan&text=Include%20all%20doors%20and%20windows,in%20front%20of%20your%20home.:
Draft an escape plan with at least two ways out of each room.
Establish a designated safe meeting point outside the house.
Practice your escape plan regularly, at least twice a year.
Ensure windows and doors aren't blocked.
Push the test button on your smoke alarm and start your fire drill.
Draw a map of your home, including windows and doors.
Children ages 4–8 can play "Pedro's Fire Safety Challenge55. Fire Safety for Kids. American Red Cross. https://www.redcross.org/get-help/how-to-prepare-for-emergencies/types-of-emergencies/fire/fire-safety-for-kids.html#:~:text=Pedro's%20Fire%20Safety%20Challenge&text=Pedro's%20Fire%20Challenge%20is%20a,emergency%20and%20other%20stressful%20situations." from the Red Cross to learn about age-appropriate skills for handling home fires.
Fire Safety Tools Every Household Should Have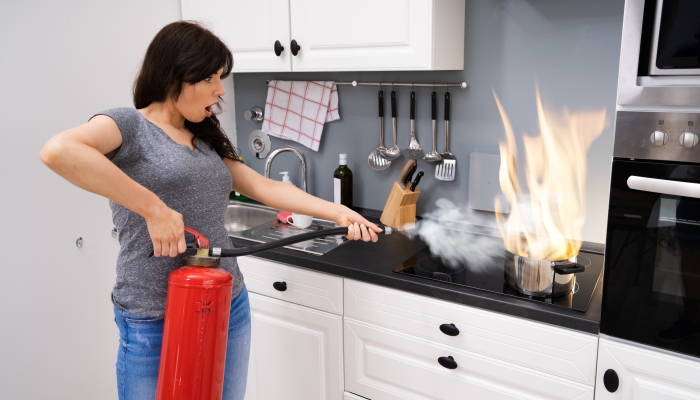 Having the right fire safety tools can prevent fires from spreading or help your family get out of a fire safely.
Smoke Alarms
It's important to test smoke alarms monthly and replace batteries immediately. Typically, you'll need to change smoke alarm batteries yearly. It's also a great idea to have your kids with you when you test so they know what the alarm sounds like.
In addition, you should ensure proper placement of smoke alarms around your house, including on every level and inside and outside sleeping areas.
Fire Extinguishers
It's wise to have fire extinguishers on each level of your house, although they should be out of reach of children.
You should keep a fire extinguisher in the following rooms in your house:
Kitchen
Basement
Garage
Any workshop area
While fire extinguishers may help protect in case of home fires, it's important always to call the fire department if there is a fire, regardless of the size.
If you have to use a fire extinguisher, remember the word PASS:
P – Pull the pin
A – Aim low
S – Squeeze the lever evenly and slowly
S – Sweep the nozzle side to side
Fire Ladders for Multi-story Homes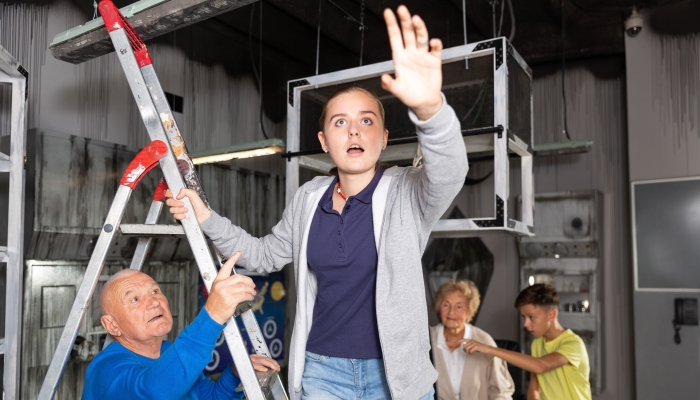 Escape ladders are an excellent investment if you live in a multi-level home. Unfortunately, if there is a house fire and you're stuck in a room, your safest option is to leave through the window.
The Hausee Retractable 3-Story Fire Escape Ladder is a fantastic option because it extends up to 25 feet and securely hooks to a window frame.
Sale
Hausee Retractable 3-Story Fire Escape Ladder
DESIGNED FOR AN EMERGENCY, MUST HAVE FOR EVERY HOME. The hooks secure the ladder to the window frame or to the sill of most windows and won't slip off. The ladder hook is RETRACTABLE, please extend the ladder hook at both ends to the maximum when using.
No assembly or tools are required, easy to use and fast to deploy, built for emergencies.
Strong and durable escape ladder, slip-resistant rungs provide a steady foothold, can escape quickly and easily.
Tested for up to 1000 lbs, it can extends to 25 feet for use in three-story rooms.
It's important to teach children how to properly use a fire escape ladder so they don't use it as a toy. The best place to store your escape ladder is under the bed or in a closet near the windows.
While ideally you would have an escape ladder in every room, that's not always feasible. However, it's important all family members know where it is in case of an emergency.
Finally, it's a great idea for parents to teach their children how to use the ladder to prepare them for a fire.
References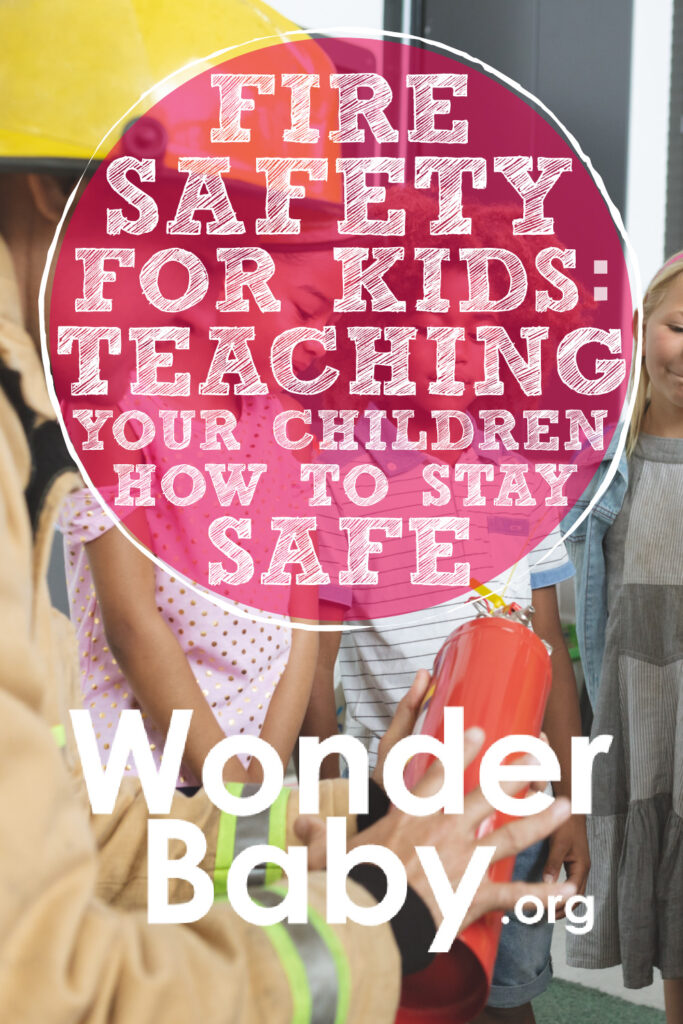 Related Posts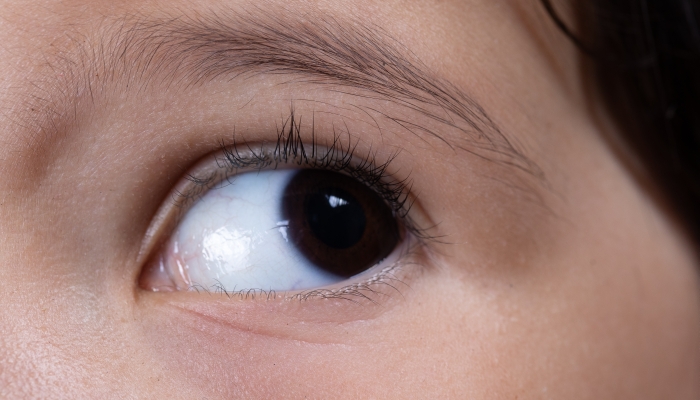 Eye Conditions and Syndromes, Visual Impairment
Aniridia is a condition where part of all of the iris of the eyes is missing. It can lead to blurry vision, light sensitivity, or even blindness.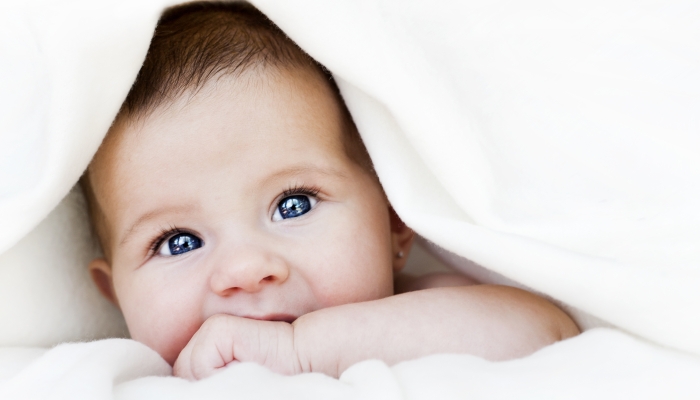 Eye Conditions and Syndromes, Visual Impairment
Microphthalmia is a condition where the eye does not fully develop. There's no cure, but early intervention can improve function for children with poor vision.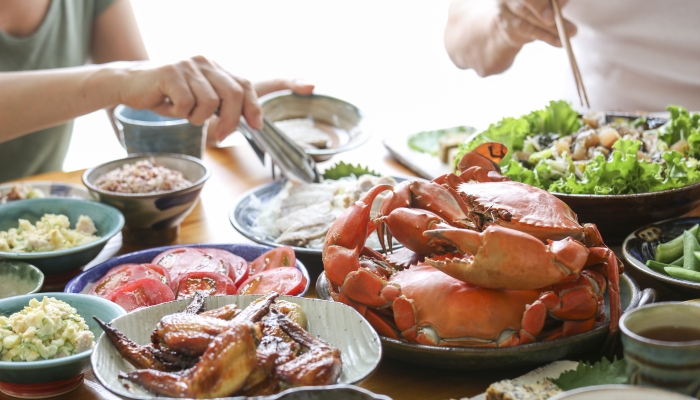 Feeding and Eating
A variety of unexpected foods and environmental substances can trigger an allergic reaction through cross-reactivity to food proteins.