Gene Therapy: What is it and how does it work?
With so much in the news these days about gene therapy, you may be wondering if there really is a treatment on the horizon to benefit inherited eye diseases. The good news is that YES there is!
It may sound like something out of a science fiction novel, but researchers really are making exciting movement forward in developing treatments and gaining FDA approval. I spoke to three experts in the field to learn more about gene therapy, genetic testing and what we can expect for the future.
How does gene therapy work?
Inherited diseases that affect vision are caused by a genetic variation. Gene therapy attempts to treat that genetic mutation by replacing the mutated gene with a "healthy" version of that gene. Generally, the gene mutation causes the body to be deficient in a protein that is necessary for a healthy functioning eye. When the mutated gene is replaced, the missing protein is produced and vision degeneration can be halted… or possibly even restored!
The trick to gene therapy is figuring out how to deliver that healthy gene to the eye. Scientists use "vectors" as a means of delivery. These vectors are usually in the form of viruses. Yes, "virus" is a scary word, but in this case the virus does not hurt the patient. Instead, the patient is "infected" with the healthy gene in order to treat their vision loss.
Gene therapy is one of those techniques that seems to make sense on paper, but sounds outlandish to actually attempt in real life. However, gene therapy in animal models has shown great success and Spark Therapeutics has conducted phase 3 clinical trials with humans for their gene therapy treatment intended to treat patients with LCA caused by the RPE65 gene mutation – with really excellent results! You can read more about that here.
Do I need to do genetic testing in order to be eligible for gene therapy?
Yes! Since gene therapy targets specific gene mutations it's really important for you to know which gene mutation you have – and that can only be done through genetic testing. I spoke to Karmen Trzupek, M.S., C.G.C., a genetic counselor who specializes in inherited retinal and macular diseases, about genetic testing and she pointed out that genetic testing is important for many reasons. "Understanding your genetic variant opens up a world of information," she says. "You may also learn about other related issues or associated disorders, gain insight into your visual prognosis and also prepare yourself for clinical treatments and trials." Learn more about genetic testing.
When might gene therapy for retinal diseases be available?
The short answer to this question is very soon! Spark Therapeutics' investigational gene therapy, SPK-RPE65 (voretigene neparvovec), is currently the most advanced-stage program in the field of retinal disease gene therapy. SPK- RPE65 targets a form of inherited retinal disease due to mutations in the RPE65 gene.
In the United States, SPK-RPE65 has received what is known as a breakthrough therapy designation, which means that the FDA has determined that the therapy may demonstrate a substantial improvement over available therapy, and has also been granted orphan drug status, which means the potential treatment is intended to treat an orphan (or rare) disease.
I reached out to Jamie Ring, Head of Patient Advocacy at Spark Therapeutics, to find out where they are in getting their treatment approved and available to the public. Here's what she had to say:
"In the second half of 2016, Spark Therapeutics plans to submit a Biologics Licensing Application (BLA) to the United States Food and Drug Administration (FDA) seeking approval of its investigational gene therapy then in the European Union and elsewhere thereafter. After verifying that the application is complete, the FDA will begin a thorough assessment of the safety and efficacy of SPK-RPE65 (voretigene neparvovec) which could take six months or longer. Spark will keep the public informed as they move through the regulatory process here in the United States and in other regions."
How long will the treatment last? How many treatments would we need to have?
One of your concerns about gene therapy may be that you'll have to go back on a regular basis for treatments, but fortunately that might not be the case. I asked Jamie Ring about this as well and she informed me that, "Spark Therapeutics' goal is to develop one-time gene therapy treatments (in the case of inherited retinal disease, one administration per eye) and to date, all of Spark's clinical trials for inherited retinal diseases have been designed using one-time administration in each eye."
Regarding how long any beneficial effects of gene therapy may last, subjects in Spark Therapeutics' earlier Phase 1 clinical trials with SPK-RPE65 have generally maintained observed improvements in functional vision and retinal sensitivity through their latest monitored follow-up visit, which ranges from three to four years from administration in their second eye. Jamie added that "Spark will continue to follow trial participants over a 15-year period so we will collect additional information over time and will share these data when available."
Are clinical trials/research for more genes and disorders (beyond RPE65 and LCA) on the horizon?
I spoke to Ben Shaberman, Director of Communications at Foundation Fighting Blindness, to find out what he thought about the future of genetic therapies. "The answer is a long one," he said, "and that's good news." Foundation Fighting Blindness is a non-profit charitable organization that funds research to treat blindness, and a big part of what they do focuses on gene therapy. "The Foundation funds approximately 30 gene-therapy or gene-correction projects. Many of these efforts involve replacing or correcting the disease-causing gene. Others are for gene therapies that can bestow some visual function to a retina that has lost all of its photoreceptors. Some projects are for gene therapies designed to preserve photoreceptors and vision, independent of the disease-causing gene mutation."
You can find a list of the grants they've funded on their site and you'll see that there's far more than just RPE65 and LCA in the works. Retinitis Pigmentosa, Stargardt, Usher Syndrome, cone-rod dystrophy, Achromatopsia and AMD are all on the list, just to name a few. Search the page for your diagnosis or even your gene and you'll probably be surprised by what you find. I know I was!
One of the best ways to keep up on all the latest research is to follow FFB's Eye on the Cure blog. You can also search their blog for your particular genetic diagnosis to find out what's happening that might benefit your child and how far along the research is. The blog is written really well and easy to read (not like some of those medical journals you might run into).
Other places to watch for genetic therapy research and trials are PubMed and ClinicalTrials.gov.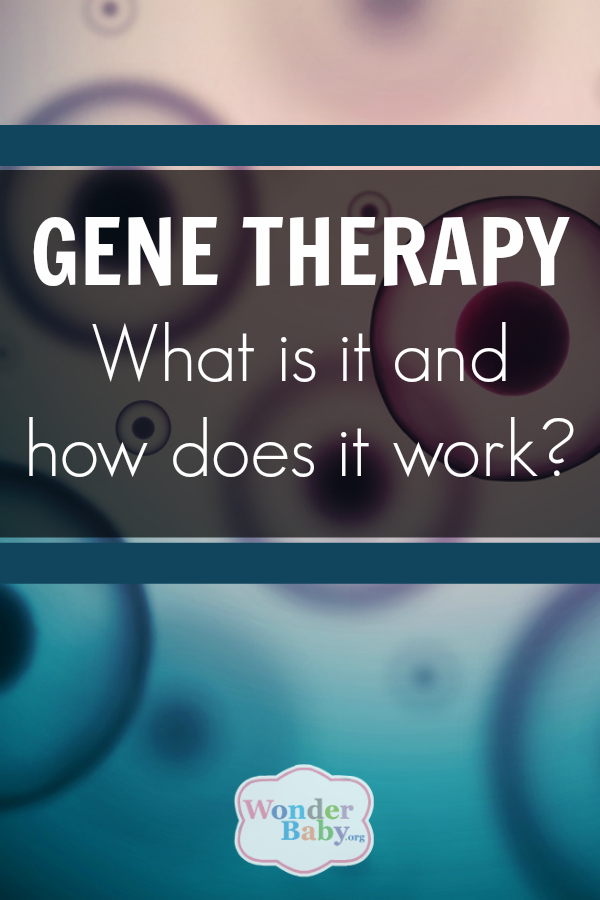 The information WonderBaby provides is not intended to be, and does not constitute, medical or other health advice or diagnosis and should not be used as such. Always consult with a qualified medical professional about your specific circumstances.
Related Posts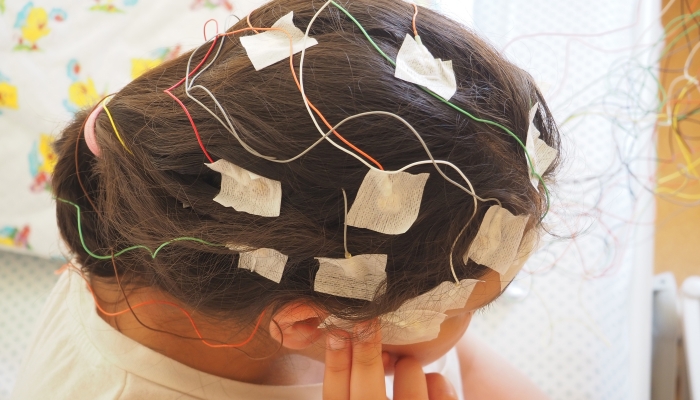 Health & Nutrition
Using innovative or alternative treatments for childhood epilepsy can decrease the frequency and severity of seizures your child experiences.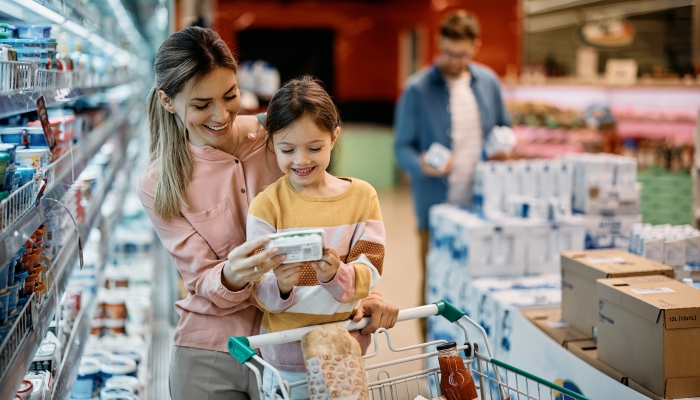 Feeding and Eating
Time and practice are necessary to accurately interpret the presence of major food allergens on a product or food label.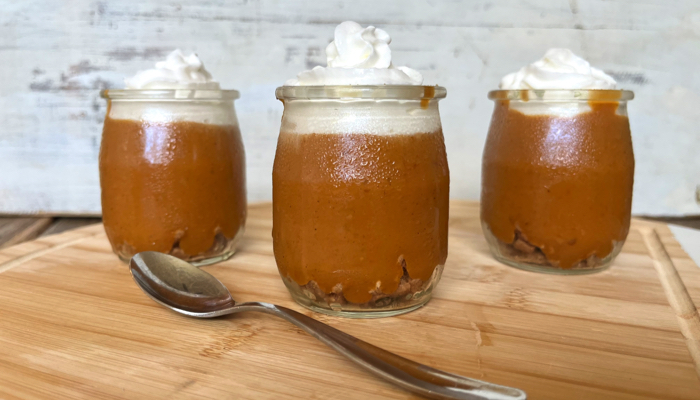 Feeding and Eating
These No-Bake Pumpkin Pie Cups make a great after-school snack or after-dinner treat! They're easy to make ahead of time and have ready to grab in the fridge.