Genetic Testing for Retinal Diseases: Your Questions Answered!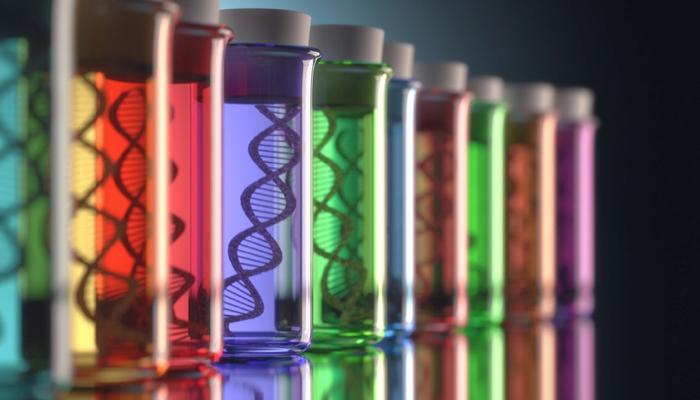 I had the opportunity to speak to Karmen Trzupek, M.S., C.G.C., a genetic counselor who specializes in inherited retinal and macular diseases, about genetic testing for retinal diseases like LCA. Karmen used to work in the genetics lab at the Casey Eye Institute in Portland, Oregon and now leads the Ocular Genetic Counseling team at InformedDNA. If you want to know more about the genetics behind an inherited retinal disorder, Karmen is definitely the person to talk to!
I collected questions from WonderBaby.org readers regarding genetics and genetic testing and brought them to Karmen. Below is my summary of her answers.
Questions:
1. My child is blind and the doctors are pretty sure it's LCA. If we have a diagnosis already, why should we do genetic testing?
Some types of LCA are syndromic, which means they are related to other conditions or other symptoms beyond blindness. A tentative diagnosis of LCA based on observation by an ophthalmologist or even a strong diagnosis based on an ERG still can't tell you what type of LCA your child has, only a genetic test and molecular diagnosis can do that. And knowing the type you have can help you determine other testing that needs to be done or, in some cases, can help you bypass some pretty invasive testing.
For example, if your child has LCA and also low muscle tone and maybe delay in development your doctors may want to see if your child also has Joubert Syndrome. A simple blood draw and genetic test could determine this… or you could do an MRI. A blood draw is much easier on everyone and often easier to get covered by insurance.
Of course another big reason to find out what type of LCA your child has is to know if your child is eligible for any new clinical trials or treatments in gene therapy. RPE65 will soon have a treatment available through Spark Therapeutics, so you would want to know if your child's LCA is caused by a variant in the RPE65 gene.
2. My child hates having his blood drawn. Is there any other way to collect the gene samples?
Not really. Some genetic testing can be done with saliva instead of blood, but generally you won't get enough DNA in saliva and will have to go back for a blood draw anyway.
One tip to make this easier: No matter where the testing is being done or who is ordering the test, the blood can be drawn elsewhere. So, for example, if your geneticist is ordering the test but the phlebotomists at your pediatrician's office are much better than at the geneticist's office… just have the blood drawn at the pediatrician's.
3. Do they have to test the parents as well?
It's not necessary, but certainly helpful when determining the exact mode of inheritance. In other words, your child can be tested and their genetic variant identified using their own blood work, but once that information has been determined, researchers like to be able to go back to the parents' samples to confirm exactly how that variant was inherited. This means three things:
No, you don't need to collect samples from both parents in order to run a genetic test for your child, but it is helpful
If possible, it can be helpful to collect samples from your child and both parents at the same time in order to save time later
You can't diagnose a genetic condition by just looking at the parents' blood; you have to start with a blood sample from your child (see question 2)
4. We did genetic testing years ago and they couldn't find anything. Should we try again now?
Yes! What's being tested and how the tests are being conducted has changed a lot in just the last few years, so a family who received inconclusive results in the past may very well have a different answer this time around. Turn around time may also be quicker, so if you remember waiting months (or in some cases even years) for results when you first did testing, your new test should come back much faster.
5. How much does genetic testing cost? Is it covered by insurance?
The cost of a genetic test varies by the lab doing the testing and their procedures. Some labs, like Carver Lab in Iowa, will test in tiers. This means they will look for the most common gene variations first then move on to the rarer ones. The idea is that they will only charge for what they've done and if they find your genetic variant in the first tier then you won't be charged for the full test. Other labs prefer to work more quickly and will test for all known genes at once rather than in tiers, but then you have to pay for everything right from the beginning. This means that the price range can be anywhere from about $900 to $3,500.
Here is a short list of labs who conduct genetic testing for inherited retinal diseases:
The good news is that these tests are usually covered by insurance, especially when you use the correct test codes and make a good argument as to why the test is needed. Speaking to a genetic counselor can really help you make the case for your insurance company covering the costs (see question 10).
6. How do we even get this started? Do we talk to my child's pediatrician or do we need to see a geneticist?
Any doctor can order a genetic test, so you can begin with your pediatrician if that's where you are most comfortable. They may refer you to a geneticist or ophthalmologist, but either way, the process is the same. And if any of your doctors give you a confused look, just send them a link to this article and hopefully these questions and answers will help! You can also connect with a genetic counselor (see question 10) who can help you navigate the medical system and not only show you how to order the test, but will also be there to make sense of the results when they come in.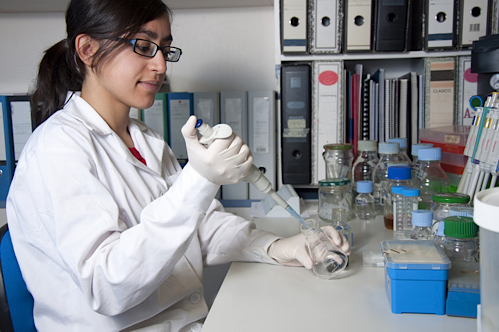 7. I know there are some conditions and genes that are being researched and there will soon be treatments available. I'm terrified to find out we have one of the "bad" genes with no available treatment options. If we do, what can we do with this information?
For many families the only point to proceeding with genetic testing is to see if their child will qualify for treatment. If you learn that you don't have one of the "special" genes, this may be very disappointing (to say the least). But, keep in mind that there are many other reasons to gather this information (see question 1) and that treatment options are changing at a rather fast clip these days. A gene with no treatments today may be a gene with many more treatment options down the road!
8. I already know that my child is blind and I don't want to find out she may have risks for other conditions – I'd just rather not know. How much information will genetic testing provide?
As mentioned in question 5, different labs conduct these tests in different ways. For example, Mass Eye and Ear tests for all known retinal diseases, not just LCA, whereas Carver Labs will begin by testing for just the most common causes of LCA then move forward from there. That said, you will not be receiving a report that says your child is genetically inclined to a life of crime or any other radically extraneous information.
On the other hand, some types of LCA are known to be related to other medical conditions, which means that identifying your child's LCA type might come along with additional information about what they may expect in the future (including eye health and visual acuity to a certain extent as well). This information can be really good to have as it can help you prepare for other testing or treatments before problems begin.
9. Who will have access to this information? Will this affect my child's options for schooling or even employment in the future?
The doctor who ordered the test will have access to this information as well as any other doctor who you approve having the results sent to. The lab will also have the info as well as your insurance company. That's it. As with all medical records, this is confidential information and will not be kept in a searchable database.
Also, remember that under the Genetic Information Nondiscrimination Act (GINA) of 2008, insurers, schools, employers etc are not allowed to discriminate based on any genetic information.
10. We just got our genetic testing results and, well, it makes no sense to me. What do we do now?
The results can be really daunting! Lots of numbers and words on pages and none of it makes any sense. This is where a genetic counselor can make a tremendous difference! You can find a genetic counselor in your area by visiting the National Society of Genetic Counselors. Genetic counseling can be beneficial whether you are seeking genetic testing or you have undergone testing in the past but you don't understand your test results.
If you can't find a genetic counselor near you, there are other options. Karmen leads the Ocular Genetic Counseling team at InformedDNA, which has developed a service to provide genetic counseling to families that is both cost effective and timely!
Genetic counseling appointments through InformedDNA are done exclusively over the phone, so they don't require the costs associated with travel. Appointments are also typically available the following week, eliminating the long wait times associated with other specialists. Patients and families are "matched" with the genetic counselor specializing in that condition, so patients with inherited eye diseases will always have an appointment with an experienced ocular genetic counselor.
The genetic counselor at InformedDNA can facilitate genetic testing for patients and families affected by LCA and other inherited retinal diseases. After the test is ordered, a test kit is sent out to the patient's local physician's office, and a nurse in the office (or another local office) can draw a blood sample and return it to the lab in the pre-addressed return mailer. Genetic counseling appointments are covered by most private insurers, but not covered by Medicare, Medicaid, or Blue Cross Blue Shield. The cost of the appointment is $390, and this includes all pre- and post-test counseling appointments, coordination of genetic test order and interpretation of genetic test results. Appointments can be requested online at www.informeddna.com or by calling 800-975-4819.
Keep in mind that the cost of the genetic counseling appointment does NOT include the cost of genetic testing. Genetic testing is billed directly from the lab. Genetic testing is paid for by insurance in many instances, particularly for children. The genetic counselor can prepare a request for insurance pre-authorization to increase the likelihood of insurance coverage.
The information WonderBaby provides is not intended to be, and does not constitute, medical or other health advice or diagnosis and should not be used as such. Always consult with a qualified medical professional about your specific circumstances.
Related Posts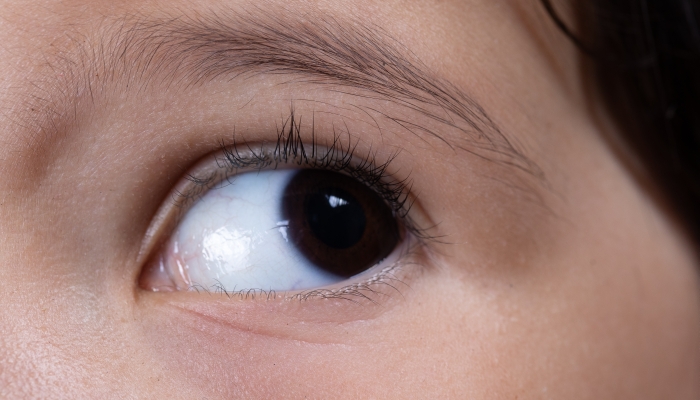 Eye Conditions and Syndromes, Visual Impairment
Aniridia is a condition where part of all of the iris of the eyes is missing. It can lead to blurry vision, light sensitivity, or even blindness.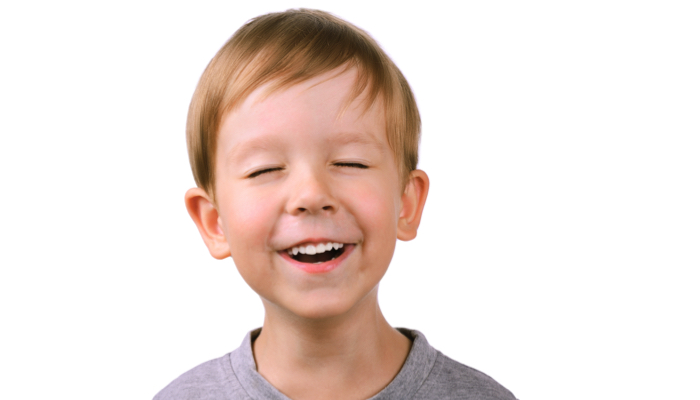 Eye Conditions and Syndromes, Visual Impairment
Microphthalmia is a condition where the eye does not fully develop. There's no cure, but early intervention can improve function for children with poor vision.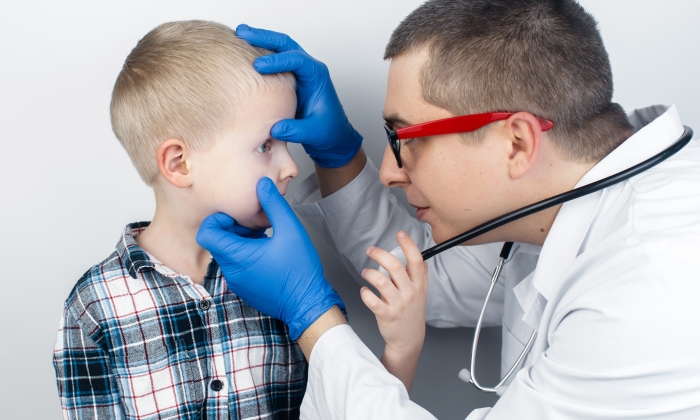 Eye Conditions and Syndromes, Visual Impairment
Congenital glaucoma is a disease where the pressure inside your baby's eye is too high. This can damage the optic nerve and can even make your child go blind.